Liza Premiyak talks to Anna Meredith about her latest album, the frenetic, fantastic Fibs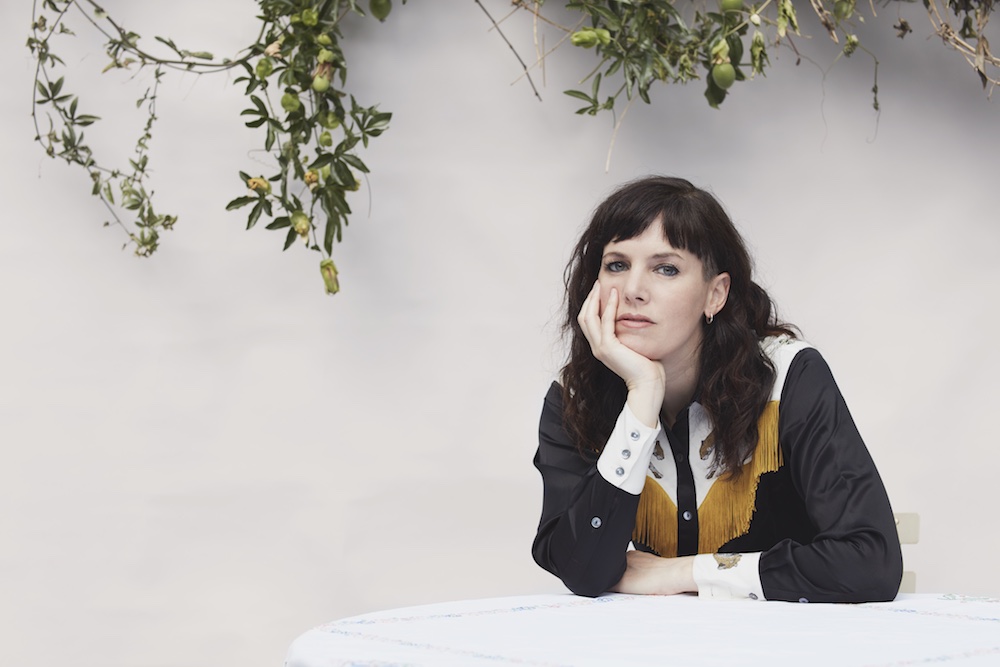 The triumphant opening track on Anna Meredith's second album Fibs arrives so suddenly, you can't help but hold your breath for the first 60 seconds as the synths swell to a point of utter cataclysm. As an image, it's a confetti balloon slowly edging towards a chainsaw — sinister and somewhat comedic. Still, that doesn't quite capture the magnitude and fervour of Sawbones, which changes direction so frequently, it makes the rest of the album near impossible to put into words. 
Razor-sharp in details and brilliantly impulsive in range, Fibs builds a wondrous mixture of excitement, tension, and fury that simultaneously lifts you up and shakes you to your core. So it's a relief to hear Meredith, a classically trained MBE-awarded composer and musician, put it so simply: "it's just really joyful music to play — I love it." We meet as she embarks on her first tour since releasing Fibs last September. "It feels like a victory lap," she beams. "I've done a lot of writing over the last few years, so I'm really excited about touring."
Fibs is the follow-up to her 2016 critically acclaimed debut, Varmints. Beginning with classical music, the former BBC Scottish Symphony Orchestra composer-in-residence, has written for international orchestras, operas, and cultural institutions. She says she was tempted into electronic music as an exercise in self-sufficiency: "Until that point my music had to involve other people. As a composer, there's no performance until it's in someone else's hands. With electronic music, you can do the whole thing in your bedroom with your laptop." Compared to other bedroom producers, she says she's not consumed by the editing process, though she does enjoy the freedom she has to chop and change her tracks: "I like sounds a lot. I'm not fussed about production. I don't spend ages tweaking tracks. If anything, I actually spend much more time at the writing stage."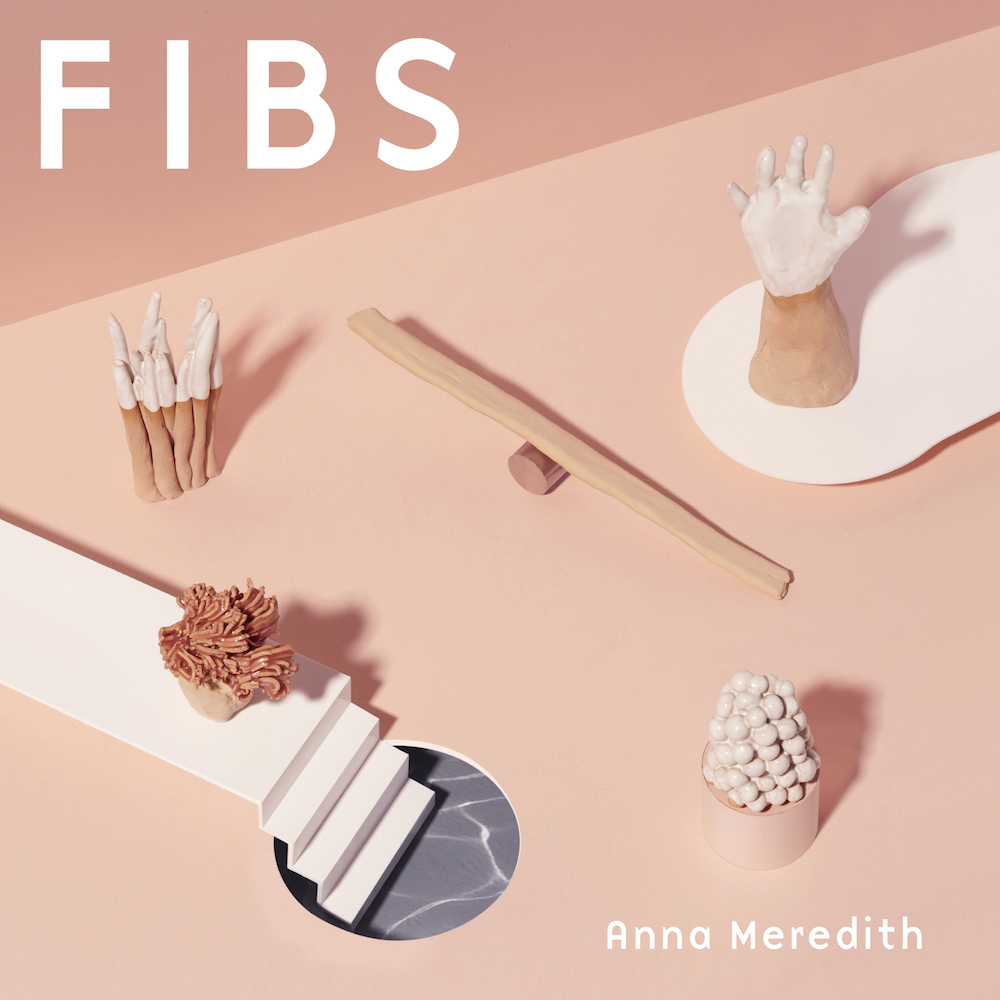 As with her own music, the commissions she takes on are impressive for their variety: from writing music for elevators, to opening Proms and Edinburgh festival, to scoring her first film [Bo Burnham's coming-of-age film Eighth Grade] and Netflix comedy [Living With Yourself starring Paul Rudd]. Whether it's an orchestra composition or remix, Meredith draws on an unpredictable sound palette that includes big builds, sudden mood-changes, and off-kilter rhythms. 
"Somehow when I write music, I create this badass version of myself," she laughs. In person she is gracious and funny — exactly the kind of person who makes you feel at ease when you first meet them. Her music, on the other hand, doesn't hold anything back. "I'm totally confident with writing. I don't know how this happened. My music probably reflects all the courage and confidence I have in me. Even the parts that are wired, panicky or anxious, make it into my records in a phonetic sense." The resulting sound is engrossing, free-wheeling, and raucous: the kind of music you can lose yourself in without fully understanding why. "I am looking for stuff that overwhelms me, that takes me outside of myself. Because of this I am trying to write music that has a high energy, when so much is happening that you have to just go with it." It's a tricky thing to pull off: you have to be careful to avoid making music that is too dense "so much so it becomes a wall of sound". 
It's tempting to draw parallels between the shape-shifting nature of Fibs and the chaotic times we are living through. It wouldn't be the first time Meredith made music that responds to a time of seismic upheaval. Five Telegrams, her major Proms commission happened in 2018, the year that the BBC were commemorating the centenary of the First World War. Initially she was asked to write a big orchestral piece to open the event. She soon realised she needed an 'in' into the topic. She recalls the experience as daunting: "I thought I don't know what to do with this. It's too big, it's too sensitive. I don't know enough about war. I knew I wanted to split the work into smaller movements that were distinct and separate." For the 24 minute work, she took inspiration from the correspondences from the trenches: postcards that soldiers on the front sent back home. "The whole time I tried not to put pressure on myself by seeing this as a big response to something historic. In the end it's a record of how one person processed that tiny aspect of one war — whether you notice it or not."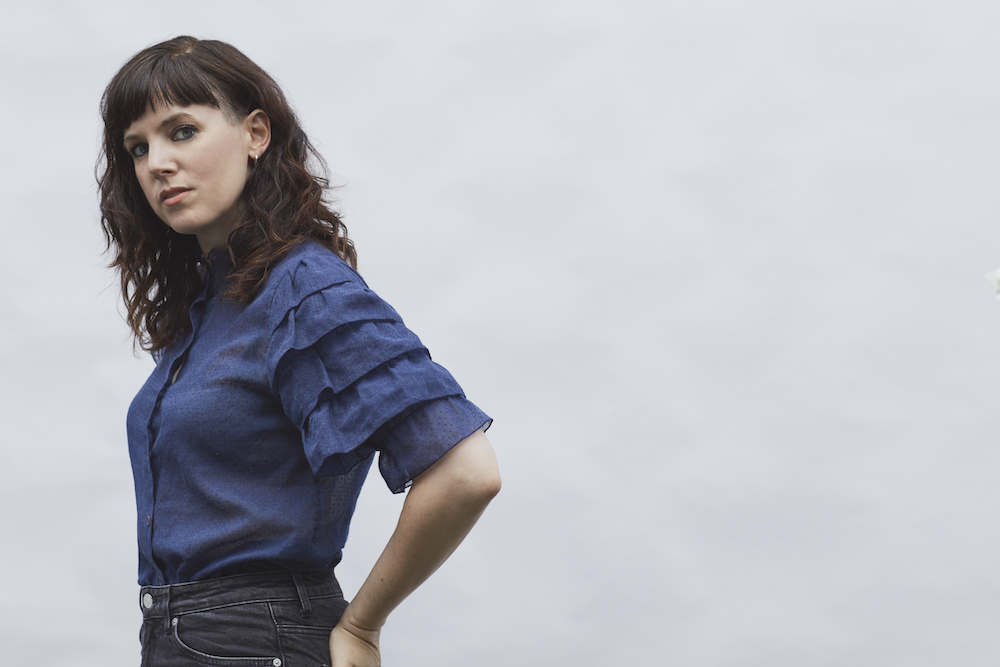 With that in mind, Fibs might be taken as a quiet attack on our post-truth era. "Fibs are not lies," she tells me and goes on to explain how they are spontaneous inventions rather than deliberate untruths. "I listen to a lot of audiobooks, and read when I can, and I jot down a lot of words that I like. Fibs is a unique word to English. It is neither good nor bad." If anything, she was drawn to the idea that fibs could be positive. "I told myself a lot of fibs while I was making the album: about how great writing was going and how I'm nearly done. These weren't true but they were motivational."
Fibs conjures a world of spontaneity and play, but even so, what makes Meredith's sound so compelling is her ability to express big ideas in a visceral way. Then, before you know it, the musician is off on her next challenge. "We are working on a line dance routine. It's been a lot of fun," she teases of her next video, before speeding off to rehearsals.    
Anna Meredith's UK tour runs between 4th – 10th February, more information here