The Scottish musician talks to Matthew Fogg about how performing with his son has given his career a new lease of life eight years on from the stroke that nearly killed him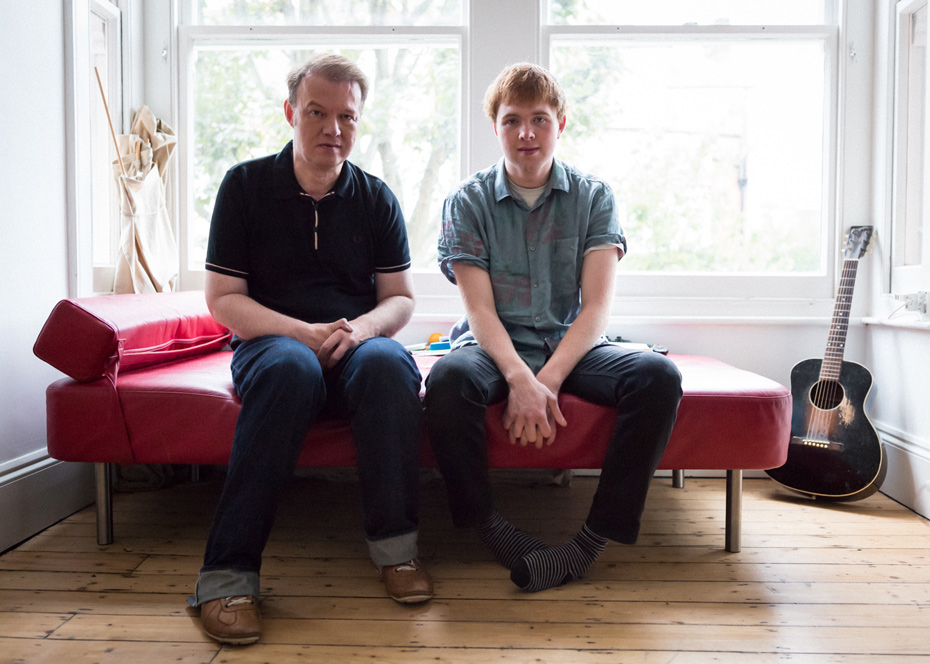 Words Matthew Fogg
Photography Robin Sinha
Waking up in a hospital and finding yourself unable to read and write or walk and talk would be, undoubtedly, a distressing experience for anyone. When you're the man who fronted 80s indie darlings Orange Juice, the man who played a fair share in the seismic musical shift of post-punk and the man who for nearly thirty years prior had been plying his trade on the stage, it's certainly a catastrophe.
Eight years on from two near-fatal strokes, however, has seen Edwyn Collins make remarkable steps in recovery, with a slew of releases since his illness indicative of his monumental progress. His latest LP, Understated, was released earlier this year.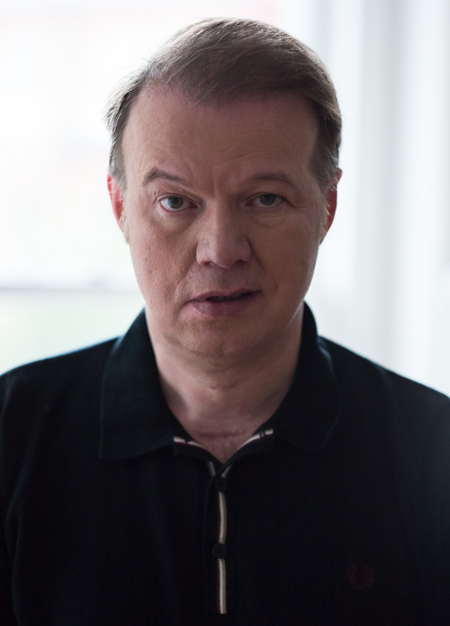 Collins currently resides in London with his partner Grace and son William, the latter of which has appeared on selected recordings with his father and shared a stage with him on numerous occasions. "Someone who usually sings live with couldn't make it to a gig and he'd heard me sing and asked if I wanted to do it. I wasn't sure I could and it was really nerve-racking, but I did it," William explains, recounting the first time they performed together.
"It was fantastic, you know. In my opinion it was," Edwyn says, offering musical feedback towards his son. It's a gesture that isn't as commonplace as one would suspect; despite both being musicians and living in the same household- not to mention the fact they are father and son – it turns out they make up two very separate musical entities.
"It's not great you know, the coattails effect, and he was the one who decided to do it on his own," Edwyn says, which is then validated in a recollection by William of his own early guitar playing: "He tried to teach me twice and then tried to put me in a headlock. He would come upstairs trying to prove a point saying, 'this is a C, this is a G, this is a D,' and I would cry wanting to go outside and play football. He's really great in other ways, but guitar-wise, it was more forced on me by other people."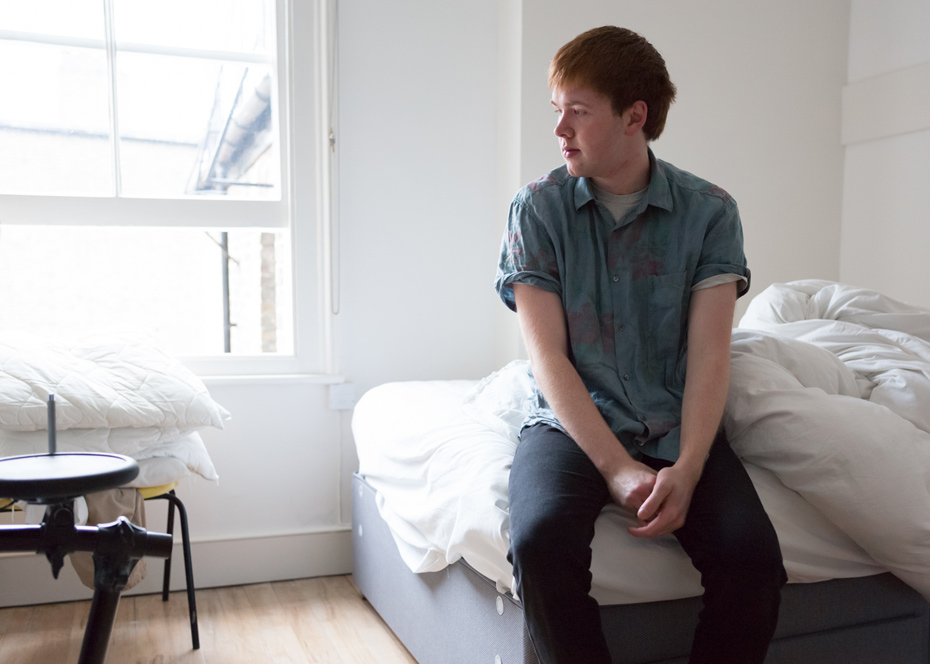 Eventually warming to the idea of playing a musical instrument, William was to later play a guitar solo on a track titled 'I'm Feeling Lucky', recorded for a Mavis Staples tribute album. "It was great. I thought, 'hang on a minute, I can write songs,'" recalls Edwyn who helped pen the song in what was his first written musical effort since his illness. Coincidentally it was the first time William had recorded anything but, rather contrastingly, his memories of proceedings are a little less optimistic. "It was the first time I'd ever recorded anything, it was pretty crap."
Nevertheless, it was an occurrence that would soon lead William down his own path, spawning his own group Bullies. William has since been on hand on a few occasions to contribute towards his father's releases and live show, but Edwyn retains they are still standalone musicians: "He has Bullies and I have Edwyn Collins."
This stance is something that is mirrored in William's musical ideologies as he is determined to earn his stripes without the aid of his father – something which must be unquestionably tempting given Edwyn's musical standing and previous producing credits. "I wouldn't want to do it. It's like trying to cling on to something and so many people use well-known parents to try and make themselves bigger," comes William's reasoning for his detachment.
"I just want to do it myself, even if it doesn't sound good to others. If I like it, that's what matters." It's an outlook that is commended by Edwyn who agrees 'that's the correct attitude to have."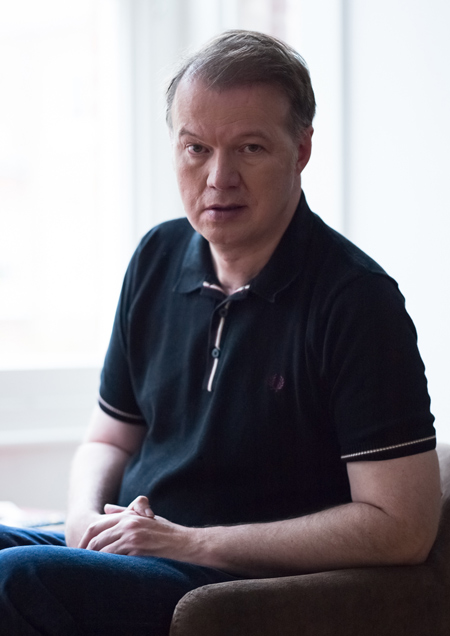 Despite only sharing music professionally rather sporadically, sharing it personally is a different story. "He shows me a lot of stuff I'd never heard before, like old Echo & The Bunnymen songs ('Teardrop Explodes," Edwyn interjects)… and all the Velvet Underground records. Then if there's something quite recent I think he might like it, I play it to him," mentions William, who also finds himself on the road to offer a helping hand when his father is touring, as Edwyn himself reveals: "Sometimes we do, yes. William is a merchandiser selling the T-shirts. A natural born salesman!"
Growing up with a touring musician as a father means music is going to form a big part of your life. "When I was younger I kind of got thrown into it. If someone asks me which artist I've seen the most live, it's going to be my dad, isn't it," William says.
Undoubtedly, some of Edwyn's playing will influence and seep into William's future outputs – and judging by the fact William is determined to go his own way, some of Edwyn's past musical independence forms something of an influence, too.