The latest single from Ora Violet is a swaggering sonic boom tackling political charlatans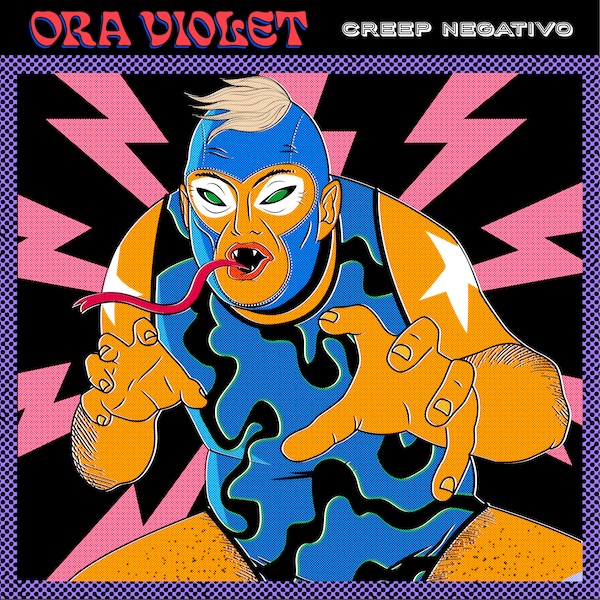 Can you remember a time before Trump, Boris or Farage – the 'strongmen' who slithered to power? Neither can we. Creep Negativo, the explosive new single from Ora Violet, wrestles with this unholy trinity, having penned the song as a phone call between a pissed Boris Johnson and Nigel Farage discussing their populist hero (the perma-tanned one). Dripping with gallows humour it channels the dry laconic wit of  Lenny Bruce and Bill Hicks, spilling over with the sort of boastful, contradictory bravado we've become accustomed to: "Choose your camp My Brother, I'm on your side forever, yet are left with, Please don't choose me lover, I'll leave your side forever."
The latest from Ora Violet – multi instrumentalist production duo Black Tiles and guitarist Nick Ferman – sees them joined by vocalist Jeet Mulkerj and James Meynell on bass. Writhing guitar riffs, crashing drums and swaggering shouts are soaked in amp fuzz, recalling mid 70s proto punk and the likes of  Queens Of The Stone Age or The Strokes (it's no coincidence The Strokes producer Gordon Raphael has given them some love).
To celebrate its release, Port caught up with Ferman to talk about sonic influences, inescapable politics and how to save the music industry. 
Who do you count as sonic influences? 
Oh my, where do we start, where do we finish? A few: The Sonics, Verdena, Spiderbait, Regurgitator
How would you describe your sound?  
A bullet to your brain that explodes with poetry and rock and roll
What can be done to save the music industry, which is currently in peril? 
There are hundreds of answers to that question. We'll give you 2: 1) Government(s) actually recognising and prioritising the economic and cultural value of the music industry (worth 5.2 billions to the UK economy in 2019) to help it survive. 2) Making the streaming services' algorithms fairer, so artists get paid a decent amount, especially now that they are not gigging. At the moment the only people making money are the Katy Perry's of this world (respect to Miss Perry, we do a heavy cover of one of her tunes).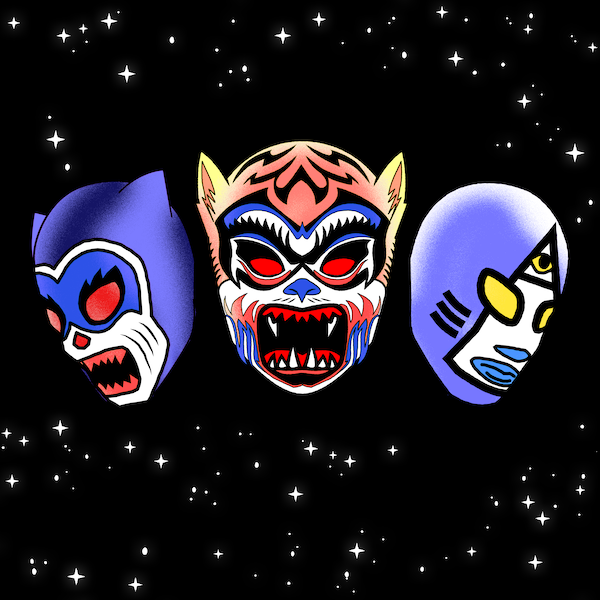 What was the inspiration for Creep Negativo?
It was inspired by the insane idea that our world leaders can be pussy grabbing, perma-tanned epitomes of evil. Imagine an inebriated Boris Johnson, the night he managed to convince just over a quarter of the population to Brexit, drunkenly phoning Nigel Farage to talk about their favourite populist hero Donald J Trump. The song starts with two of the last statements that you ever want to hear from a politician – I'm a crazy lifetaker, he's a mad deal breaker!
Why can politics be found in your music?
The influence of politics is creeping more and more into our music, from the cancellation of our gigs in lockdown, the Brexit question on gigging in Europe, to the constant media reality show of character politicians, the negatives are becoming hard to ignore.
What can we expect in the future from Ora Violet?
An album next year, the culmination of the singles, including Honey, You Did It, Feel The Same, Delicious, Creep Negativo and even more that you can't wait to hear.