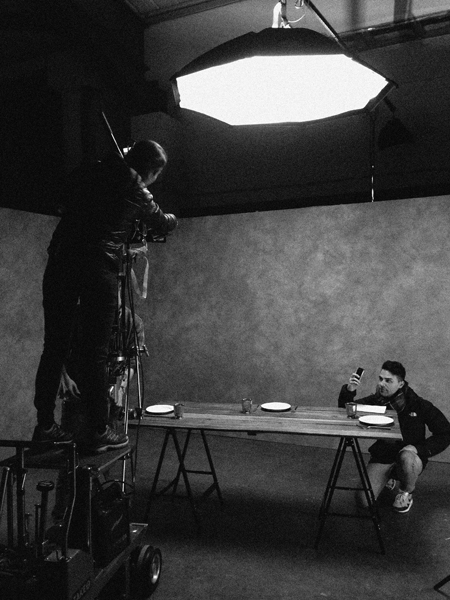 Ledger-Lomas and Arnstein discuss making their first music video together and take us exclusively behind the camera
Port's Photographic Director Stephen Ledger-Lomas and Director / Director of Photography Phoebe Arnstein have chosen well for their debut as a directorial duo. Croydon crooner Jamie Isaac's new single 'She Dried' is a brooding future post-club soundtrack, which elicits obvious comparisons with James Blake and his ilk. Having never worked together previously, Stephen and Phoebe tell us how a shared aesthetic and working with talented people made the task that much easier.
How did you both become involved in the project?
Phoebe was approached to treat the video and after listening to it together we quickly decided to collaborate. It's such a beautiful and unusual track, it really suited an aesthetic we both share. We'd not heard of Jamie before and still, having worked on the video for two months, we listen to and love the song.
Describe the creative dynamic.
We found the best way to come up with ideas was to think separately and then come together and negotiate. We're always in a similar place in terms of concept and direction.
"Jamie was brave in all of his decisions and encouraged us to explore this relationship to its full extent"
What's the concept behind the video?
It was important to us both that the relationship between the two characters was unclear and could be interpreted in a number of ways. The domestic scenario was stripped back to a simple set (built by Sarah Parker) and the relationship between the two begins with Jamie imploring the woman to recognise him and be aware of his presence..As the track develops we're introduced to abstract still life constructions and props that hint at human form. The interaction between the two characters culminates in contact and then rejection, at which point we see the destruction of all that has been built between them, and the subsequent loss and reversal of roles between the two.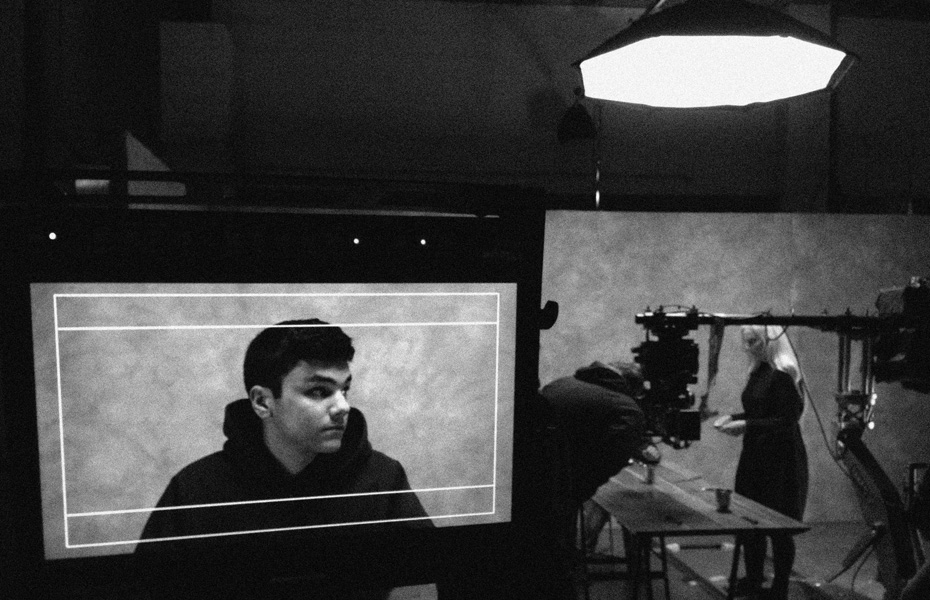 What was Jamie like to work with?
Jamie was brilliant in terms of his performance. We had one day to shoot and he had to master singing the track at double the speed so we could shoot at a higher frame rate (the majority of the video was shot at 50 fps). We all understood each other, which made the shoot much easier.
Did you face any particular challenges?
With the original treatment we were concerned Jamie as an artistmight be perturbed by the age of his counterpart, but he was brave in all of his decisions and encouraged us to explore this relationship to its full extent. On the day, finding the time to fit in all of the actions we needed from both Jamie and Merlin, plus the still life scenes, was a challenge. Luckily we had a fantastic First Assistant Director (Alex Paterakis) and crew who worked miracles and helped us get everything we needed.
.
Jamie Isacc's Blue Break EP is released March 24th via House Anxiety / Marathon Artists. Watch the video for 'She Dried' below