Novelist Max Porter reflects on the practice of writing and the items and ideas that inspire him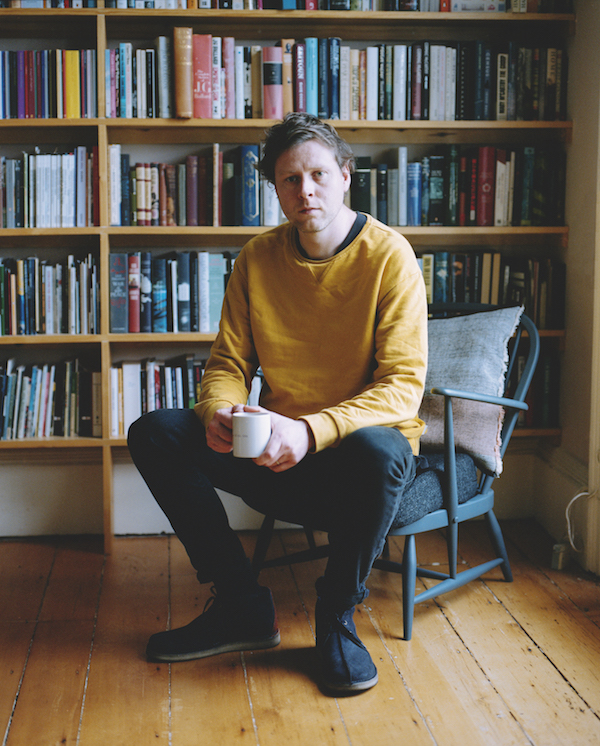 Until recently, Max Porter, author of two novels and winner of the Sunday Times Best Young Writer and Dylan Thomas awards, only wrote on Fridays. An editor with Granta Books, he would spend his week bringing the work of other writers – Han Kang, Eleanor Catton, Sarah Moss – to publication, turning his stories over in his head, until, on Friday, the ideas would pour out.
"I'm wondering what I'm going to do on Monday mornings," Porter says when we meet at his home in Bath, shortly before he is due to leave his editorial role. He recently moved from London, with his wife and three sons. "I'll have to do other things, write a play, write children's books, teach… I'll miss the collaborative nature of publishing, the editorial process. I'll be lonely in there." He laughs and gestures to a nearby room – a desk, computer; maps, drawings, bits of text stuck to the wall. It's there that he will now spend much of his time.
"Anyway, half of publishing these days is what you do once the book has come out," he says, describing the publicity tour for his first novel, Grief is the Thing with Feathers, which took him across Europe, to America and Australia – and the award ceremonies he had to attend. "I knew doing both jobs a second time would kill me."
The success of Grief took Porter by surprise. The story of a writer, and his sons, coming to terms with the death of his wife, helped by the mischievous, spectral Crow, has been celebrated for its tender, funny, deeply moving take on love and loss. And yet it was, as Porter says, an accident. "I wasn't trying to be a novelist," he explains. "I was trying to answer questions I had for myself about hybridity, poetry and prose, but with no expectations – I didn't really even expect my wife to read it." Grief, as it happens, was a critical and commercial success, described as an "exquisite little flight of a story" by the Guardian, and has now been adapted for the stage by Enda Walsh. At the time of going to press, a production, starring Cillian Murphy, is running at the Barbican in London.
Grief's style, the "small, fable-like moments, with a bit of play, a bit of essay", the use of different voices, is a radical rejection of descriptive, realist prose, but a vote of confidence in a medium that many have dismissed as moribund. "I think the novel will survive because it's so flexible," Porter says. "It tells us about ourselves in ways that other forms can't, and requires of us forms of attention that other forms don't, and is therefore valuable and rewarding in ways other forms aren't."
His second novel, Lanny, published earlier this year, has a similarly innovative approach to the medium. Set in a quiet village 60 miles outside of London, it follows the disappearance of a young boy through the perspectives of his city-slicker father; his ex-actor, crime-writer mother; the boy's friend, a successful artist, and Dead Papa Toothworth, a mythical figure that has stalked the village for centuries. The book is a patchwork narrative, a meditation on motherhood, creative relationships and village life, woven with thrilling, devastating precision.
And, unlike Grief, which drew closely on Porter's own experience of losing his father when he was a child, it is entirely a work of fiction. "I've built them," Porter says enthusiastically. "I know how they walk, how they sleep, how they fuck. In one way, it was the most personal thing I'll ever do, but I made it all up, and that felt really good this time."
Lanny also challenges conventions of book design. As Dead Papa Toothwort listens in to the village, snippets of conversation and thoughts break free from the type- setter's grid to swirl around the page. At first it's loose, free form – "fine so long as Jimmy's mum says so… when I die make me into fatballs for the birds… ten new highlighters from petty cash" – rural, domestic, English; casual sexism, racism; TV, sport, business. But as tensions rise in the village it coalesces, tightening on the page, becoming an almost illegible cloud of gossip, anxiety and speculation. It gives the novel its momentum, its convincing sense of time and place; a testament to Porter's ear for speech and colloquialism, and how he finds inspiration in the noise and activity of his surroundings.
"I don't need to go birdwatching for six months to write," he tells me. "I don't even need the door closing. When I'm in there on a Friday, I listen to music, I stop for tea, my wife will come in and we'll chat. Dangerous things occur to the writer's ego when they suggest they need a pure environment that isn't sullied by the domestic sphere. I want the noise, the spontaneity. I want that sense of humour." As if to demonstrate his point, Porter's son can be heard downstairs, singing a spirited and slightly out of order rendition of the alphabet song.
I wonder how his work will change, now that he has more than one day a week to write. "I've never been the kind of writer who has been able to put stuff on his wall. It's always been more inward, writing things down in a sketchbook, and now I'm breathing a bit more, and it's good. I've never been able to say that I'm just a writer; I'm quite looking forward to it."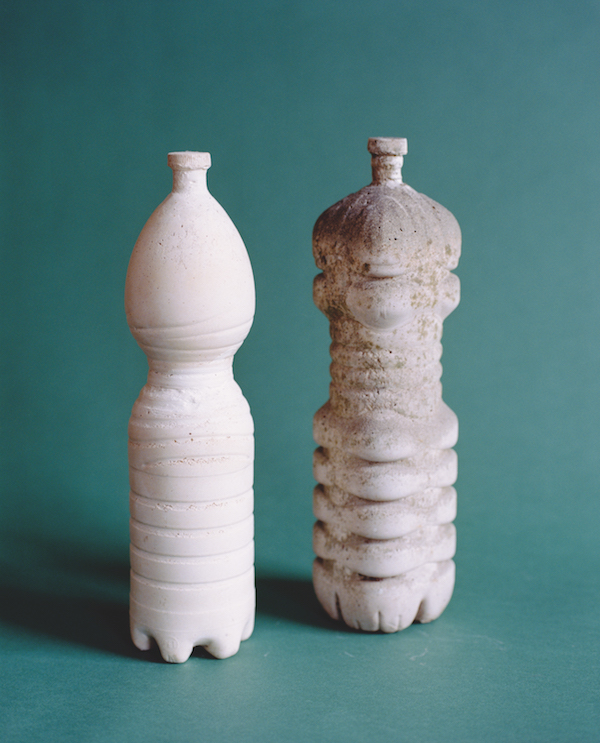 CONCRETE BOTTLES
These are concrete bottles made by my godfather and best friend, Tony. He was an art teacher at Middlesex University before he retired, and he started casting things in concrete a few years ago: tables; empty spheres as planters. He knows my love for concrete and brutalism, and he made me these out of Evian and Volvic bottles. I think they're incredibly sexy.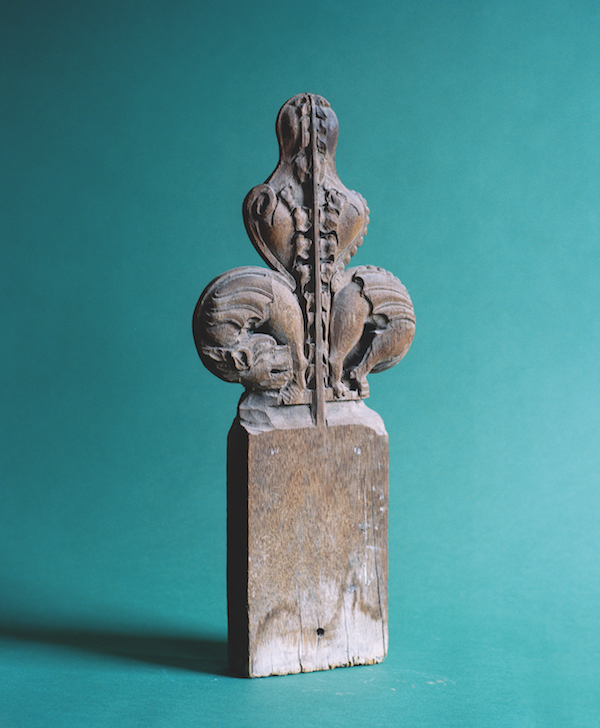 PEW END
My new book is about a village – not explicitly the village where I spent some years of my childhood, but there were certain aspects I was attracted to. There was a wise old woman, the last survivor of her generation, who lived in the house behind the village furniture factory. The factory had been abandoned in the first world war when her father and brothers went off to the front and never came back. When I discovered it, the woman said I could take what I liked. So I took this: It's the end of a pew and matches the pews in the village church that were finished and then later copied from their designs. My love of this object knows no bounds – it's a genuine piece of living English history, made from local wood and half finished. You can see the markings, the skill that went into making it. It doesn't fulfil its symbolic or liturgical function yet – it's somewhere in between tree and wood, somewhere in between a piece of wood and a piece of art.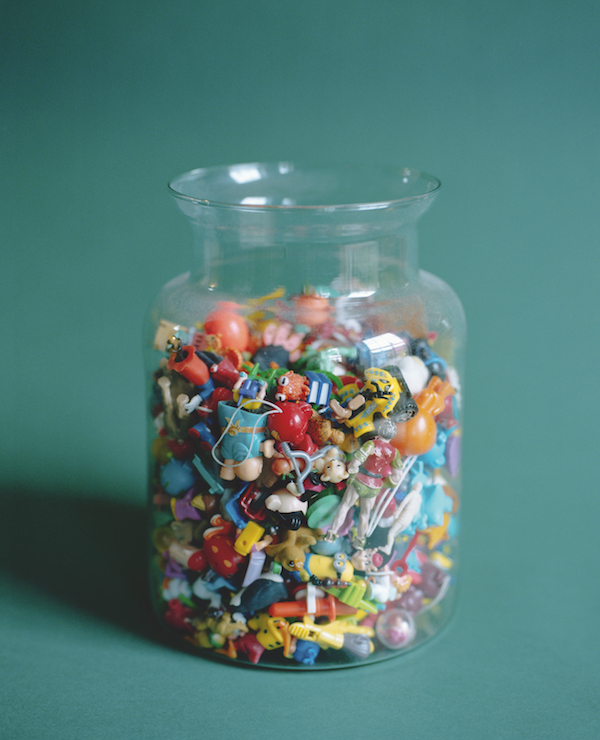 TOY JAR
This is a jar filled with all the tiny bits of toys from the bottom of my sons' toy box. I have a great affection for kitsch, particularly this late 20th-century plastic. It speaks to my childhood, when one of these slightly crap build-it-yourself Kinder things would keep you happy for a whole morning. We have an obligation to stop producing this stuff now, and it's going to become even more poignant and grotesque in that respect, but I can't help love it. And I'm a multiples fetishist – any of these objects taken out and placed on the table in a set of three looks gorgeous.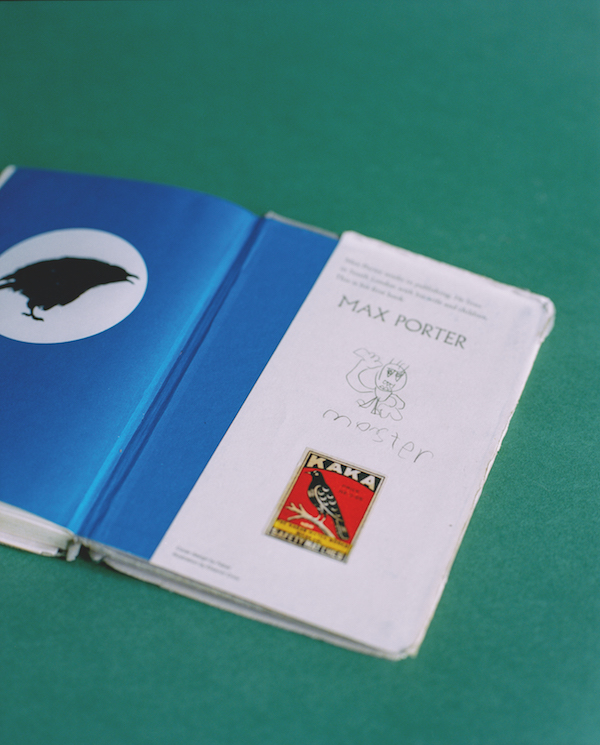 BOOK
I'm very much into books as lived objects – I turn down pages, I write in them, draw in them, rip pages out, stick things in them. This is a first edition of my first book. I got it from the factory line and carried it everywhere I went: I took it on tour, drew in it. Some of the earliest thinking I did about Lanny is in there; little notes to myself about where I was, maps. It tells the story of a surprising year.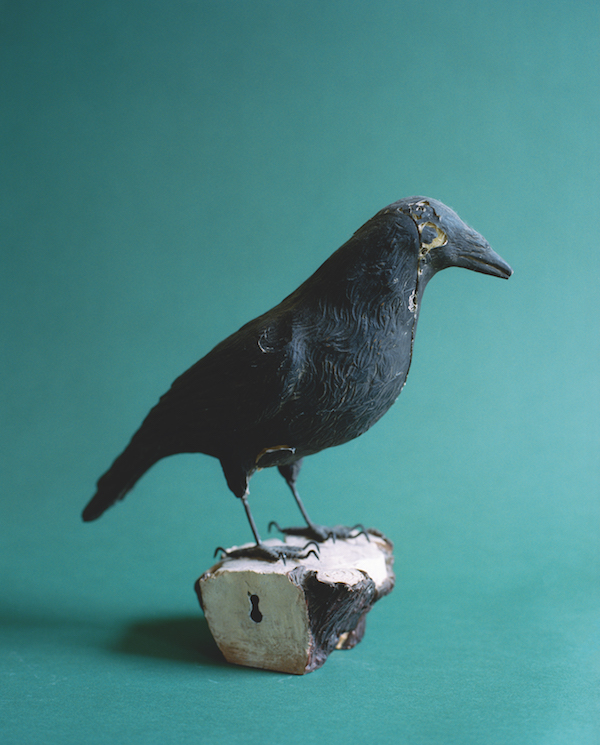 CROW
Crow has a sacred role in our family – we keep him by the front door and remember to tip our hats to him every now and then, and say thank you, which is weird because the kids in Grief say hello to Crow for very different reasons. I've been fascinated by crows for years – they are incredibly intelligent, socially advanced animals; it became a literary fascination, and then an enabler, as the royalties from the book meant we could buy a car and move to a different part of the world. Some years ago Crow fell off the wall and smashed, and I was thrilled. He is always going through the wars and now he carries that with him, it's part of his beauty. It's like the whale at the National History Museum: There's a little wireless radio and a sandwich left inside, because the bloke who was working in there went to the loo when they finished the whale up. Crow has a little chunk of south London in him; he's got a little chunk of Ted Hughes' spirit in him.
Photography Jasper Fry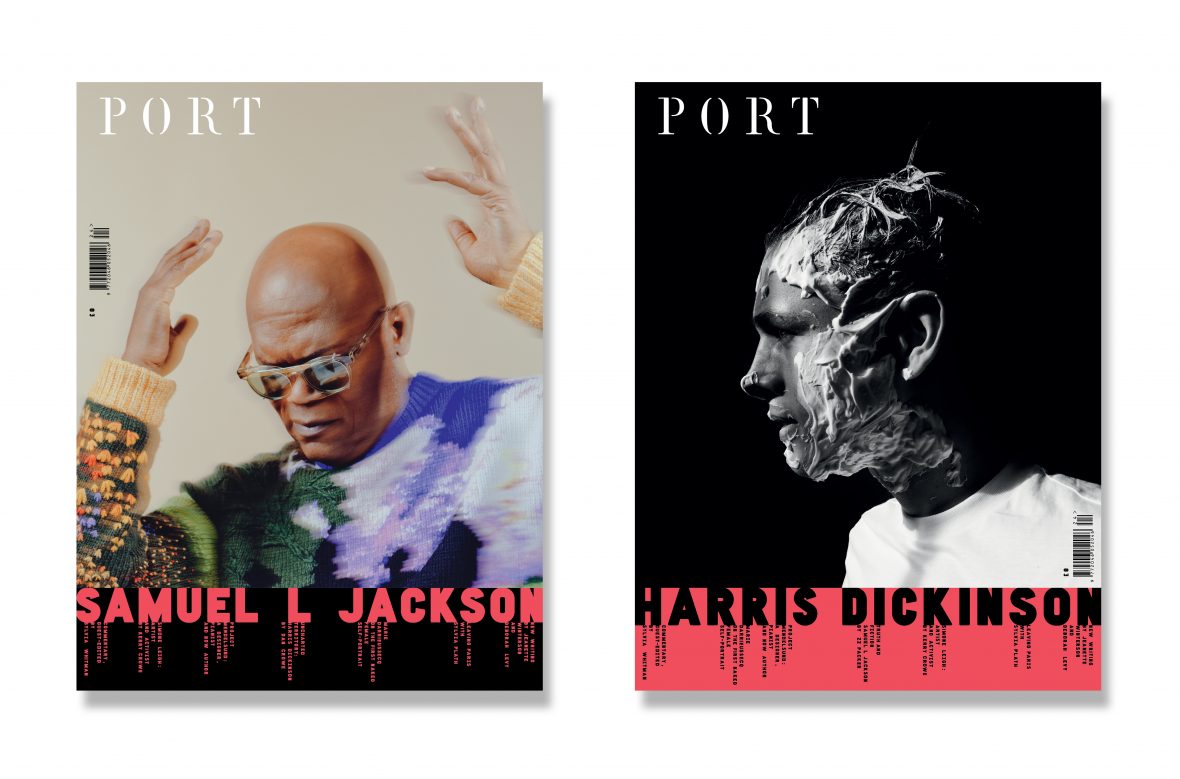 This article is taken from issue 24. To buy the issue or subscribe, click here