Brendan Mathews, author of Port Fiction's, My Last Attempt to Explain to You What Happened with the Lion Tamer talks to Alice Chau about the qualities of short stories and the effect of digital books on publishing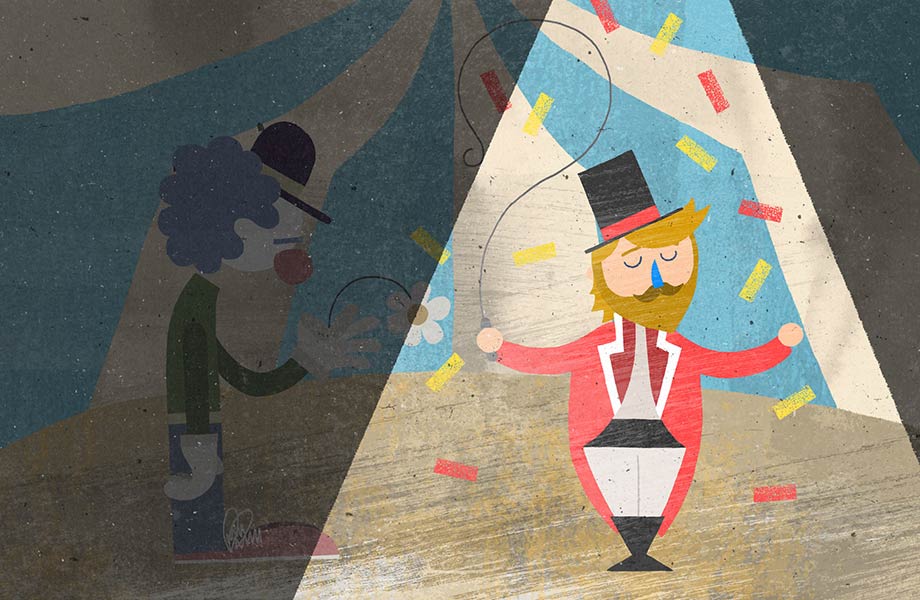 .
Alice Chau: Brendan, you specialise in writing short fiction, for which there must be a certain technique. What are the key qualities of a short story? Have you tried writing longer fiction?

Brendan Mathews: I don't think there's any definitive list of qualities, but any story has to have the demand to be read. There has to be something in the voice of the narrator or in the energy of the language that won't let you stop until you've reached the end. The last paragraph, and certainly the last line, of a story matters in a way that the last paragraph of a novel rarely does. The best stories — and here you could pick anything by Alice Munro or William Trevor — always save something for the end, a way of pulling back to add a new context, or diving into the heart of a character to reveal an unseen layer.
As for longer work, I've been thinking a lot about the differences between short stories and novels because I've devoted most of the past two years to writing my first novel. This question of endings keeps coming up because when I'm writing a story I feel like the end is always in sight, however with the novel, there's so much territory to explore, even if I don't know where that exploration is ultimately going to lead.
Alice: Is it a priority to portray a culture, or even a subculture (such as the circus), to readers through your writing?
Brendan: Due to spending my childhood reading the encyclopedia, I have a lot of magpie interests and part of the fun of writing is trying to bring these to life on the page. Some of my stories are set amid golf.
courses and preschool pickup lines and big-box home-improvement stores, which is strict realism for some people but is very alien territory for others. Other stories have been about the circus, or disgruntled Babylonian gods, or the demolition and salvage business, or rock musicians in early-1990s Chicago. In every case the story only works if the characters and the narrative voice matter to the reader. The details of setting and culture can amplify or cast in relief whatever is at the heart of the story, but this heart has to come from the characters and what they want and need and are desperate to have.
Alice: In My Last Attempt to Explain to You What Happened with the Lion Tamer, none of the characters are given any names (other than their roles), yet they're still engaging and relatable. How did you formulate these character tropes? Are they based upon people you know?
When I first started writing My Last Attempt to Explain to You What Happened with the Lion Tamer, I had in mind some kind of Pilgrims Progress allegory about romantic relationships populated by clowns, daredevils, strong men, that sort of thing. But the earliest drafts of the story just weren't any good; the characters were tropes and nothing else. The more time I spent with the story, the more I tried to create characters who were wrestling with fears and desires that defied any easily defined role. I just tried to let them be people. Even with this gradual shift in thinking, I never imagined them with names. He was always the clown and she was always the aerialist, and they weren't based on anyone I know — although the lion tamer bears more than a passing resemblance to the great Gunther Gebel-Williams.
"Digital books won't be the death of literature, any more than the printing press brought about the death of literature"
What are your views on digital books? Do you think it has affected the state of publishing in the US?
I know that digital books are causing a lot of upheaval among publishers, but being a writer or short stories hasn't exactly earned me a seat in the board room, so I couldn't tell you which way it's all going. Digital books won't be the death of literature, any more than the printing press brought about the death of literature. People I know who read books on their Kindles and iPads read more now than they ever did before, and that's a good thing. Personally, I still love the book as an object. I love the feel of pages and being able to make notes in the margins, and I love the culture of books. I am concerned that digital books will put an end to that experience of face-to-face community, of getting lost in the act of browsing. I guess I'm just not ready to trade my favorite bookseller for an algorithm that suggests books I might like.
Alice: What's been your proudest moment as a writer?
Brendan: When I got the email notifying me that one of my stories was going to be in Best American Short Stories 2010, I called me wife to tell her the news and my voice was shaking so much she thought that someone in the family had died. It meant a lot because I've been reading Best American for more than 20 years and to finally see my name in the table of contents was a dream come true. It was even more of an achievement because I'd had a near miss two years earlier – Salman Rushdie, the guest editor for BASS 2008, wrote in the introduction that he had almost chosen one of my stories and that he was still "kind of sad" he hadn't included it. Believe me, I was sadder. I thought I might never get another shot at it.
Alice: Are there any contemporary American authors that are particularly inspirational to you?
Brendan:I've probably pressed more copies of Aleksandar Hemon's books into people's hands than his own publicist has. And I keep turning to Edward P. Jones's The Known World, perhaps the best novel of the current century, as I try to pick my way through my novel-in-progress. Among other writers currently living on the North American continent, I'd have to point to Colum McCann, Margaret Atwood – The Blind Assassin is an all-time favorite – Junot Diaz, Colson Whitehead, Lydia Davis, and Rivka Galchen. I've also got some really good friends – Mary Beth Keane, Eleanor Henderson, and Charles McLeod – who have all published knock-out novels in the past few years. Knowing that they're already hard at work on their follow-up books helps to keep me at my desk, grinding away.
.
You can read Brendan's story My Last Attempt to Explain What Happened to the Lion Tamer in Port issue 3, on sale now