Jaamil Olawale Kosoko shares a poem from their new book blending poetry and memoir, conversation and performance theory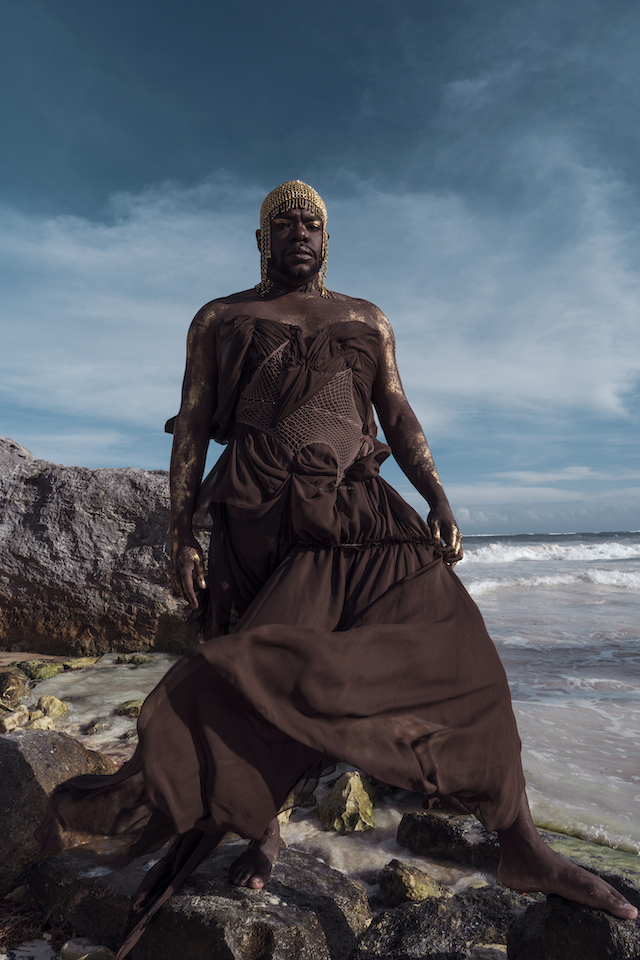 Black Joy
                                                               Is the Protest!
                             Listen to me. I am telling you
                             a true thing. This is the only kingdom.
                             The kingdom of touching;
                             the touches of the disappearing, things.
                             —Aracelis Girmay, "Elegy"
BLACK JOY is a protest that must be protected. It requires
  constant spiritual conjuring and attention, attention of embodied survival.
        I feel my BLACK JOY most in the depths
                      of loving and creating and healing. This beauty, I have come
to understand, is a kind of undeniable truth-telling to myself
        or anyone else who might want to listen. BLACK JOY
as a birthright, a duty I must fulfill within myself to fully be within myself
                         …my raptures …my poetics. A testament,
                                                of self love as resistance, as resilience.
                                 Listen,
             I'm speaking about a world of feeling, a spiritual excellence
                      that can only arrive in sensual attunements between the self
and the earth and the universe—when feelings become a presence so intense
               that everything that has ever been past or future must take rest.
Black Joy Is the Protest! is featured in Jaamil Olawale Kosoko's new book, Black Body Amnesia: Poems and Other Speech Acts, published by Wendy's Subway.