PORT, the biannual style magazine with a focus on beautiful and intelligent content for the modern reader, is looking for an experienced advertising manager to join our award-winning team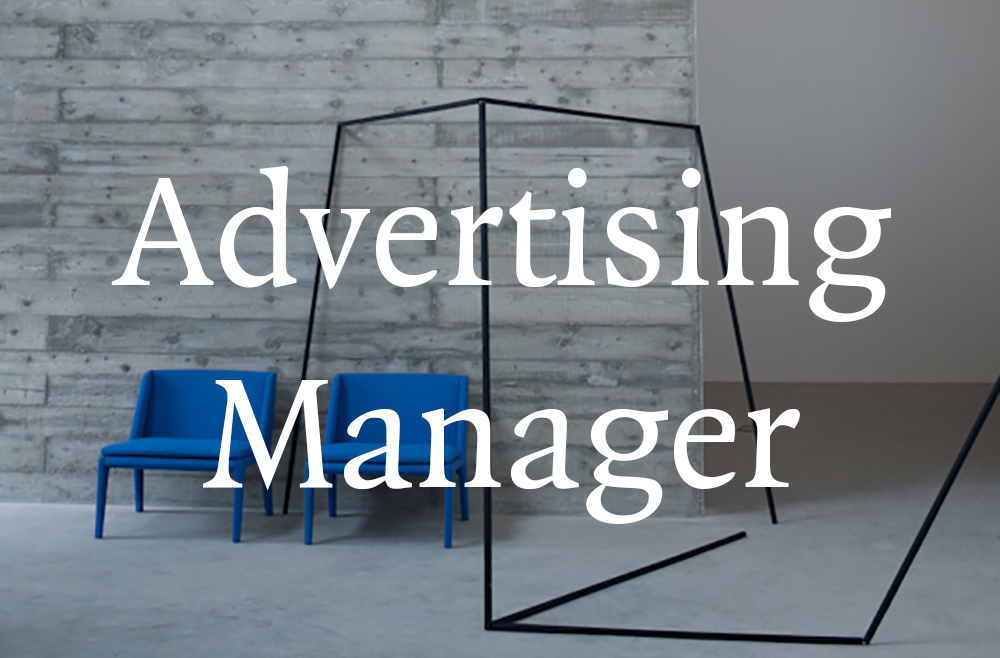 We are looking for a proactive and passionate advertising manager with strong media agency contacts to secure advertising revenue and other commercial projects for PORT Magazine and port-magazine.com. The advertising manager is a senior position reporting directly to the Associate Publisher of PORT Magazine.
The job requires a thorough understanding of the print and digital media landscape and will involve maintaining and building lasting and meaningful relationships with clients across luxury, design, travel and lifestyle brands. Alongside developing sales for both PORT Magazine and port-magazine.com, the advertising manager will be responsible for seeking out and securing other creative opportunities for the business.
Essential skills
– At least three years experience of working in a sales role for a fashion or lifestyle magazine
– Excellent agency contact base
– Ability to sell across multiple sectors including luxury, design, travel and lifestyle
– Experience in selling and delivering cross-platform creative partnerships
– Proven track history in meeting and exceeding sales targets
– Great verbal and written communication skills
– Ability to work independently as well as part of a team
– Experience of working on advertorials and bespoke projects for clients
Key Duties
– Manage the advertising and commercial activities across PORT Magazine and port-magazine.com to ensure commercial targets are met
– Respond to client briefs, write proposals, prepare budgets and attend presentations as required
– Manage and implement creative projects together with the PORT editorial and production team
– Keep track of competitors in order to analyse the market
– Attend relevant industry events as a senior ambassador of the brand
– Develop persuasive and engaging sales collateral
– Write sales reports and extract data in order to create sales forecasts
Salary Dependent on experience
Please email a cover letter, CV and portfolio to PORT's Associate Publisher, Andrew Chidgey-Nakazono via jobs@port-magazine.com
Application deadline: 20 May