Mali comes to Texas in Vieux Farka Touré and Khruangbin's new collaboration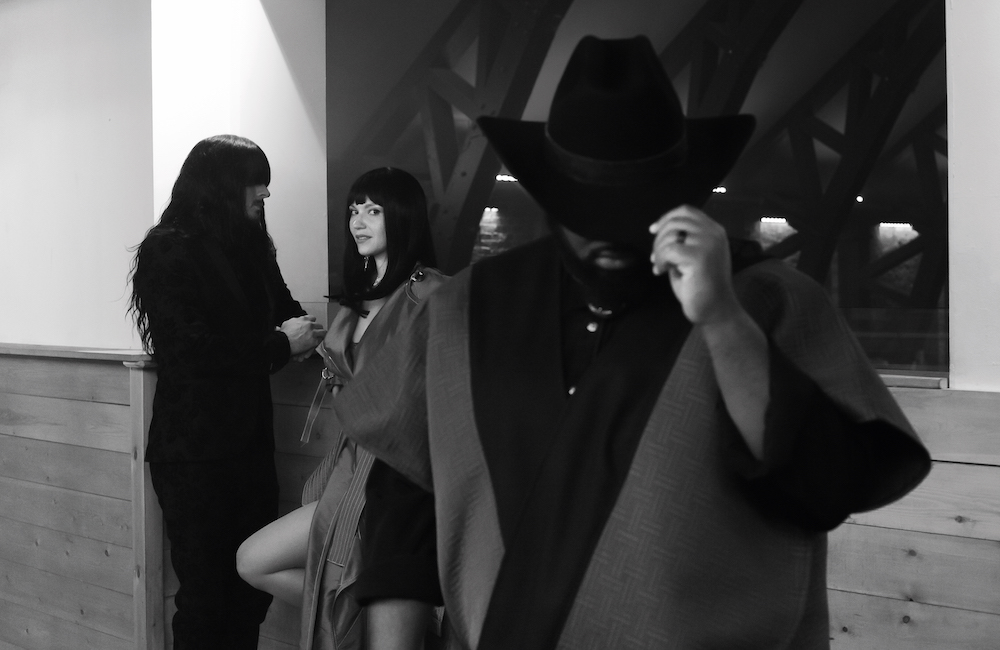 For years, singer and guitarist Vieux Farka Touré had been wanting to create a project in tribute to his late father, Ali. 
Depending on your areas of interest when it comes to music, Ali Farka Touré's name is one that will either be deeply familiar to you, or perhaps one you're not aware of at all. For the uninitiated: Touré was a Malian multi-instrumentalist and singer who is largely considered to be one of the greatest guitarists of all time; often called "the African John Lee Hooker"; sometimes even "the godfather of the desert blues", he played with a rich, melismatic sound which would resonate across the globe like wind sweeping over sand dunes
Vieux had been hoping to approach a band in the West to collaborate with on a record of reinterpretations and help to share the music with a wider audience than ever before. It was Vieux's manager who suggested he check out psych-tinged Texas trio Khruangbin, who have long been known for their lush channelling of sounds from around the world. Soon after, Vieux caught one of their shows in London and was convinced they were the perfect group for the project. It was a sentiment which was solidified when he met them: "They met the criteria of what Ali himself looked for in collaborators in his life," Vieux tells me, "Their popularity did not prevent them from being kind, humble and courteous."
Ali is not your standard album of cover songs. For starters, Vieux did not show the band the music they would be recording before they entered the studio. "I met Vieux for the first time and we just kind of hit the ground running," explains Khruangbin bassist Laura Lee, "He didn't want us to know what we were playing before we played them, because he wanted it to feel raw." Although Khruangbin had all been inspired by Ali's work, that was largely irrelevant to the process: Vieux didn't give them the song titles until they were done, and it transpired some of the tracks were unreleased: "Towards the end we heard the actual songs and were like, 'whoa!'" Lee laughs, "Because they were very different tempo and feel-wise – but I'm happy we did it the way we did."
It was an unusual way of working for the band, who admit their own approach tends to be more methodical. As drummer Donald Johnson Jr notes, "Generally we tend to go to a recording session prepared and knowing what we're playing. We typically like to work out our parts and offer something that's well thought-out…" But the sense of trust this necessitated between the two parties led to a calm atmosphere in the studio. "(It was) very relaxed and casual, so it was easy for me to work with them," recounts Vieux.
The lack of possibility for preparation also meant that the band could bring their own sound to the album – which, of course, was the exact ethos of the collaboration. "Vieux was so open to what he wanted to do," explains Johnson, "His whole point coming in was that he wanted to hear what it would be like for us to play these songs, so he was adamant: 'play what you would play.'" The resulting record is a sumptuous dream, floating like a beguiling velvet cloud. Vieux's unwavering lead vocal and lithe guitar is enveloped by Khruangbin's plush atmospherics: the deft bass, the shuffling percussion, elating choral harmonies that offer something almost liturgical. "The cultural blend was Texas and Mali," Johnson continues, "Vieux obviously had Mali covered in his sound. His guitar is such a prominent part of the record, so we wanted to mould ourselves around that and bring our influence. I think it came out really special. It does sound like Mali came to Texas."
You can also hear other sounds drifting through the album, specifically Vieux's faint laughter as he gives the band instructions between songs – it captures the fond warmth and mirth that they all seem to have about those recording sessions. "Vieux is a really light-hearted, joyous person who laughs a lot," says Johnson, "He was a pleasure to work with."
In fact, the cultural melding of Texas and Mali did not stop at the music. "He fed us as well," recalls Johnson with a laugh, "He had this fish and rice dish called la capitaine (sangha), he would bring that in and warm it up, and then we'd all sit around in the studio kitchen and eat… And usually after that meal he would take a nap, he's out! He's very gracious, always willing to share."
Lee agrees, "He's just such a happy, contagious energy to be around – buoyant and jubilant, and I think bringing food is a really special thing, because it was food that we had never had in that particular context, and he was always kind of a pusher of it on us." She notes that normally in such sessions they would probably just order UberEATS or similar, so it was especially nice having these home-cooked meals. "The capitaine is really important to me!" she says, before recounting their attempt at returning the favour. "On the very last day we took him to a very classic Houston Tex-Mex restaurant, and they bring out chips and salsa – and he didn't say anything, but I could tell that he was confused that we were serving something very common. But then the fajitas came out," she guffaws again, "And then he got it! And then… he fell asleep, and that was it."
Clearly, the collaboration was a success. Vieux tells me that Ali's dear friend Abdoulaye Konaté, a world-famous Malian artist, provided the artwork for the album: and so it is that his spirit emanates the record both outside and in. Listening back, it's a record about which both Khruangbin and Vieux are deeply proud.
"It was evident to me that music has no border – and that team spirit is very important in a work like this," says Vieux, "I am so happy with the result… It is unique and interesting, but it holds the spirit of Ali and treats his songs with great respect."
Ali by Vieux Farka Touré and Khruangbin and is out now
Photography Megan Mechelle Dalton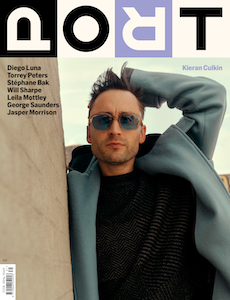 This article is taken from Port issue 31. To continue reading, buy the issue or subscribe here