A dialogue between past and present is crucial for Berluti and Globe-Trotter, two luxury brands who have collaborated on an impressive new travel capsule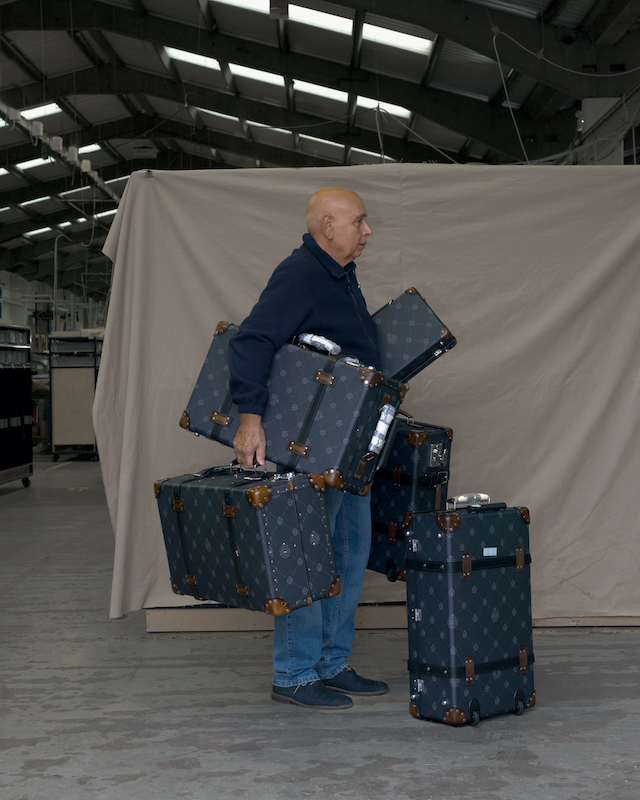 "To be honest, I'm not so crazy about collaborations; I feel there is a terrible overload of them going on!" says Kris Van Assche, Berluti's creative director, as refreshingly outspoken as ever. "I think they can feel a little forced or unnatural sometimes." Yet there are exceptions to every rule, and, in this instance, he has found a worthy partner.
Berluti have teamed up with Globe-Trotter on a special travel capsule collection of bags that spans suitcases, messenger bags, shoe trunks and briefcases. Collaborations, as Van Assche points out, have indeed been overdone in recent years, especially with the streetwear boom era, and can often feel like a gimmicky decision by brands who want a headline. But, when they involve a meeting of complementary minds, they can create powerful and exciting new products. 
The similarities between this luxury duo, an Italian-French leather-goods house and a British luggage maker, are obvious. To begin with they were founded just two years apart: Berluti in 1895 by Alessandro Berluti, a young Italian shoemaker who came to Paris to try his luck; Globe-Trotter in 1897 by David Nelken, a British entrepreneur who experimented with making suitcases from innovative materials such as vulcanised fibreboard, a light yet surprisingly hardy synthetic fibre.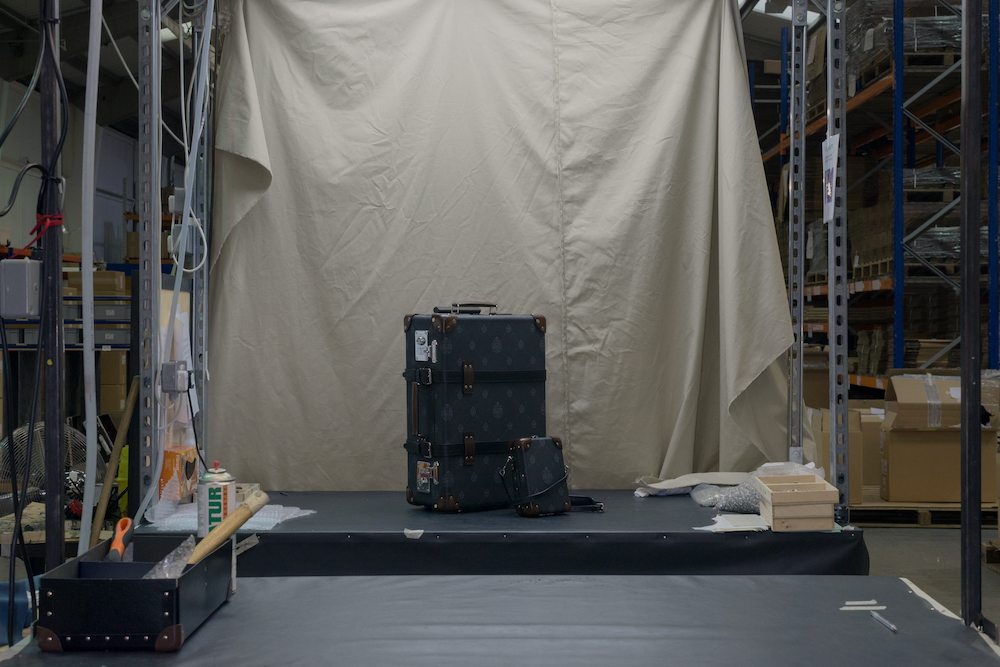 Over the proceeding decades, each has remained steadfastly committed to high quality, and attracted a glittering clientele in the process. Berluti is famed for its lustrous leather lace-ups and boots, which are made in the Emilia-Romagna region of northern Italy and have graced the feet of the likes of Jean Cocteau and Andy Warhol. Meanwhile, Globe-Trotter's cases, which have accompanied explorers including Captain Robert Falcon Scott and Sir Edmund Hillary, are made by hand in Hertfordshire in the south of England, where a team of artisans use old-school manufacturing methods and machinery dating back to the Victorian era. "Both brands have incredible heritage and savoir faire, which has become very rare elsewhere," says Van Assche. "With this partnership we were able to dive into hundreds of years of craftsmanship."   
This collaboration fits neatly into Van Assche's vision for Berluti. A waifish Belgian who studied at Antwerp's prestigious Royal Academy in the late 1990s, the now 44-year-old designer is a long-time member of the LVMH family, having worked with Hedi Slimane at Yves Saint Laurent before serving as creative director of Dior Homme from 2007–2018. He has become known for his pin-sharp tailoring, slick minimal aesthetic and ability to woo style-conscious urbanites.
His intention since taking the Berluti reins two years ago though has been to celebrate the brand's heritage and craftsmanship, working alongside its CEO (and LVMH scion) Antoine Arnault. He made this clear from the outset: One of his first moves was to overhaul the brand's logo, presenting the words '1895 Berluti Paris' in a font mimicking the way Alessandro Berluti had once carved his name into a shoe tree.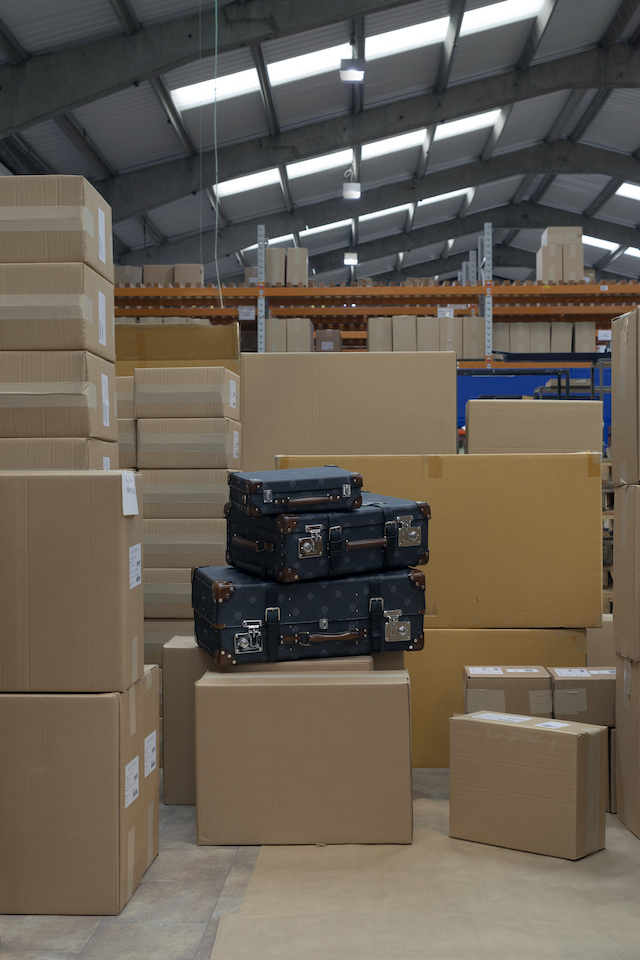 Yet there have been complications. This is a formative time for Berluti: Although it has been a world-leading shoemaker for more than a century, it only launched ready-to-wear in 2012, so is still a relatively young entrant to the men's apparel market. Berluti is simultaneously old and new. (It is also the sole menswear-only brand in the LVMH stable.)   
Plus, its archives are lacking; at times it has felt like the brand's history has been pushed to one side. In previous interviews Van Assche has admitted to feeling "paralysed" by the lack of archive material. "Initially the brand was all about custom-made special orders, so often no archive was kept," he explains. "There is the iconic pair of Alessandro shoes from 1895, but there is no archive of clothes as such." This lack of historical pieces to draw upon, he says, initially inspired feelings of "freedom and fear: the freedom to be able to create a silhouette from scratch, but also the fear of not having a clear reference to start from," he says. "In the end, I realised the real heritage at Berluti is one of know-how and traditional craft." So that's precisely where he's focused his gaze.
*
The Globe-Trotter collaboration is emblematic of Van Assche's vision for the future of Berluti. For starters it's among the first products to feature his Signature monogram, which combines the new '1895 Berluti Paris' logo with the flowing lines of Scritto (a calligraphic motif that was conceived by former creative director Olga Berluti, who based the cursive characters on handwriting from an 18th-century letter she purchased at auction). An ornate insignia rendered in dove grey and set against a charcoal background, the monogram reflects Van Assche's desire to fuse past and present. "It's not a graphic that will change every season; it is going to be installed as a new part of the Berluti offering, which is why it looks so traditional," he says. It manages to achieve a tricky thing: "It's a logo designed from scratch but feels like it's always been there."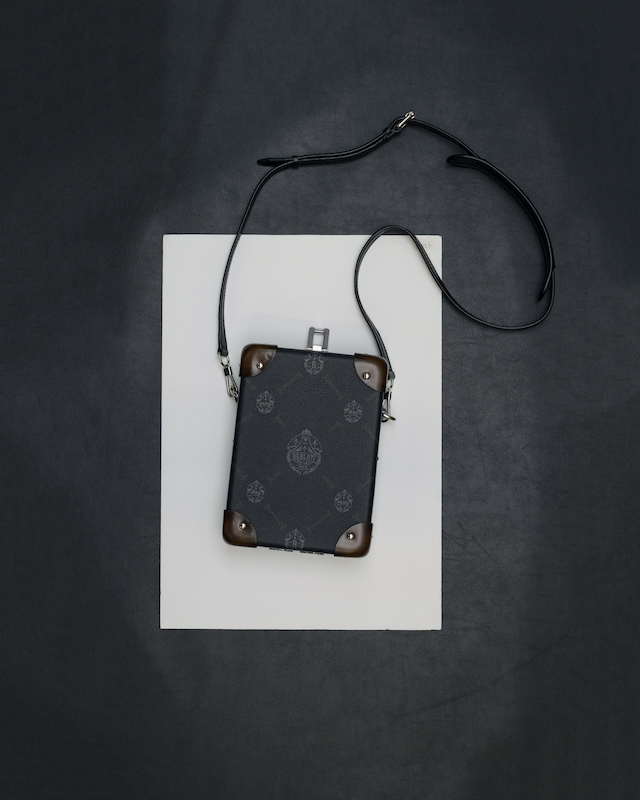 The monogram features in Berluti's mainline AW20 collection, yet it's truly the star of the Globe-Trotter collaboration. It is omnipresent. It has been stamped onto a series of eight hard-backed suitcases: some have wheels and all are sturdy and featherlight. They are works of great artisanship, created via an intensive process of compressing 14 layers of Japanese paper to form a shell. These are then furnished with hand-patinated Venezia leather handles, corners and straps, in a rich chestnut hue, and jazzed up with shiny engraved nickel hardware.
Crafted in Hertfordshire, the trunks are a handsome assemblage of greys and chocolate browns that recall old-fashioned adventures (you can almost feel the dust and smell the tobacco from 19th-century Orient Express carriages), while also feeling somehow modern. Their sharp lines and sombre palette would look perfectly at home in both an 18th-century Parisian parlour and a contemporary Manhattan hotel.
The monogram has also been stamped onto a shoe trunk (which can hold six pairs of footwear) and a shoe-care kit, both nods to the brand's footwear-making heritage. It's there on a watch box. And it's emblazoned across everyday accessories, including a mini-messenger bag and a briefcase. There's a carrier for every occasion.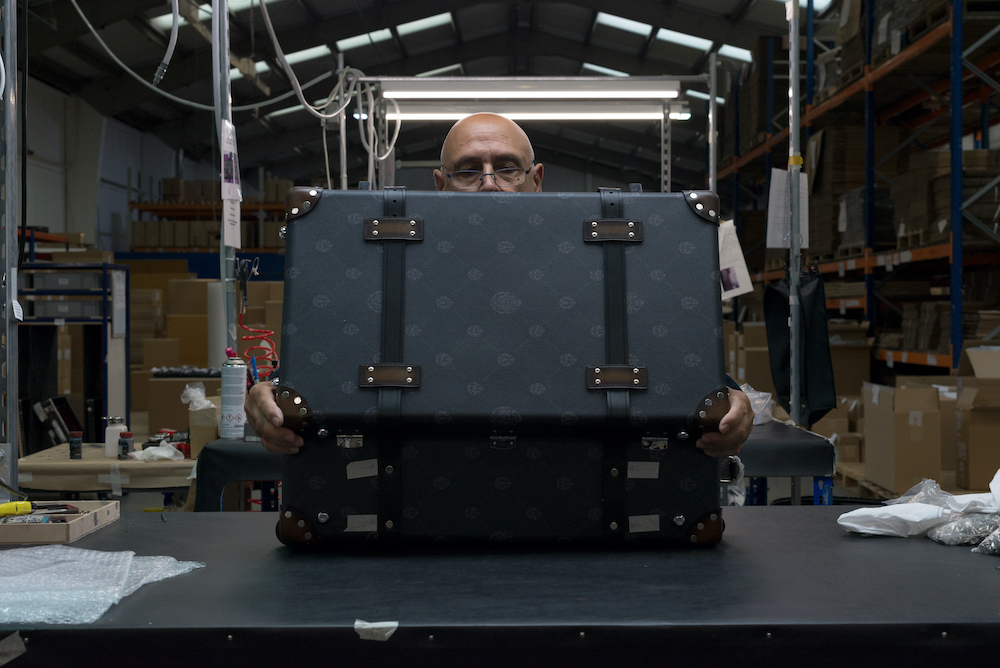 The travel industry is obviously in a state of flux and many of us may not be embarking on long-distance flights for the time being. That doesn't make luggage pointless. One of these bags could prove a handy companion for a quick trip across town, another for a weekend away or perhaps a meandering overnight train journey. And, given that these suitcases are rolling into the future while keeping one eye on the past, they're not going to go out of style anytime soon – if ever. As Van Assche puts it, "Craftsmanship is essential for a luxury house, but at Berluti the focus is on reinterpreting it in a highly modern way. I like to illustrate my work here as a constant dialogue between past and present."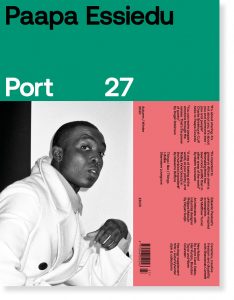 This article is taken from issue 27. To buy the issue or subscribe, click here