The Autumn/Winter issue of Port – featuring actors Edward Norton and Maya Hawke, designers Italo Lupi and Formafantasma, photography from Ramak Fazel and Commentary guest edited by actor Cillian Murphy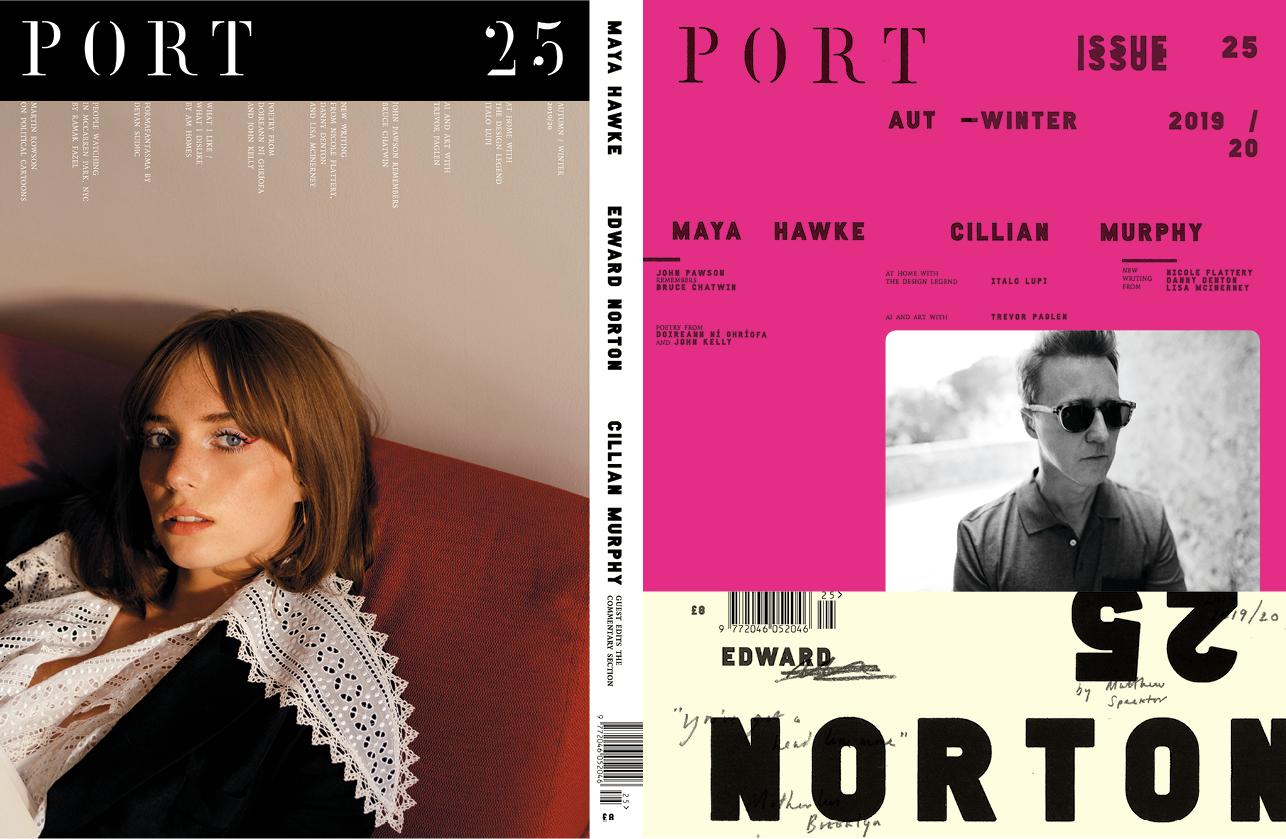 It can be easy to forget how much strong work Edward Norton has done, that it's been 25 years (a long career for any leading actor), of playing everything from scout leaders (in 2012's Moonrise Kingdom) to crusading attorneys (in The People vs. Larry Flynt), from children's show hosts (2002's Death to Smoochy) to honourless thieves (2001's The Score). You could chalk this up to the fact Norton clearly has no real interest in assuming the mantle, the peculiar burden, of being a certain kind of Hollywood Star, and yet, for all the evident integrity and iconoclasm of a man who believes his work should be to some extent confrontational, you realise he hasn't avoided the star-making machinery either. Talking to writer Matthew Specktor for the cover story of issue 25, he discusses his latest film Motherless Brooklyn, that he directed, writes and stars in, and the powerful forces gripping contemporary America.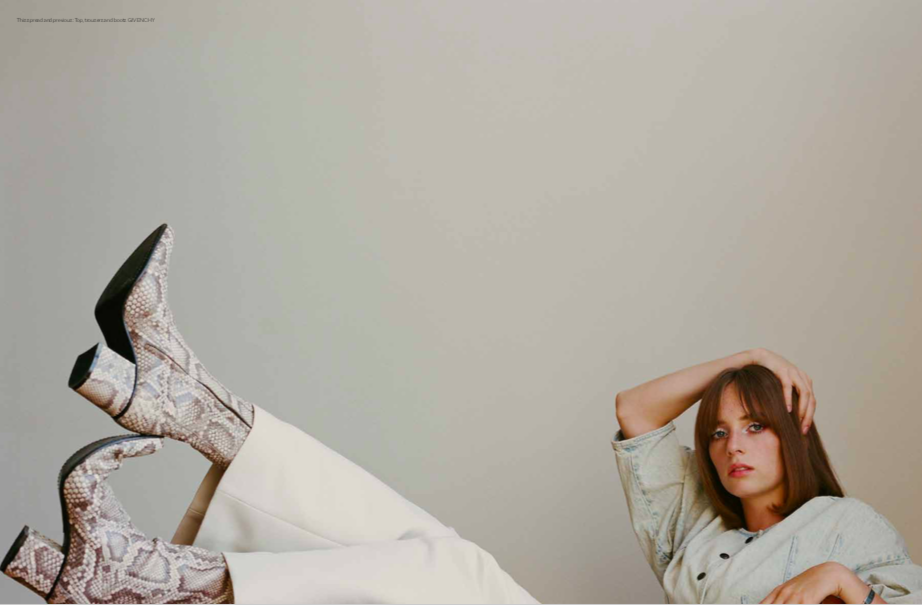 Another talent features on our alternative cover, the free-spirited rising star of screen and airwaves Maya Hawke. Hawke's introduction to celluloid stardom came proper this year, via roles in indie disaster movie Ladyworld (think Lord of the Flies with eight teenage girls), and a small but pivotal role as a Linda Kasabian-inspired character, Flower Child, in Once Upon a Time in Hollywood. But it's her casting as Robin in Netflix's much-loved sci-fi show Stranger Things that has rocket-launched Hawke into the public consciousness.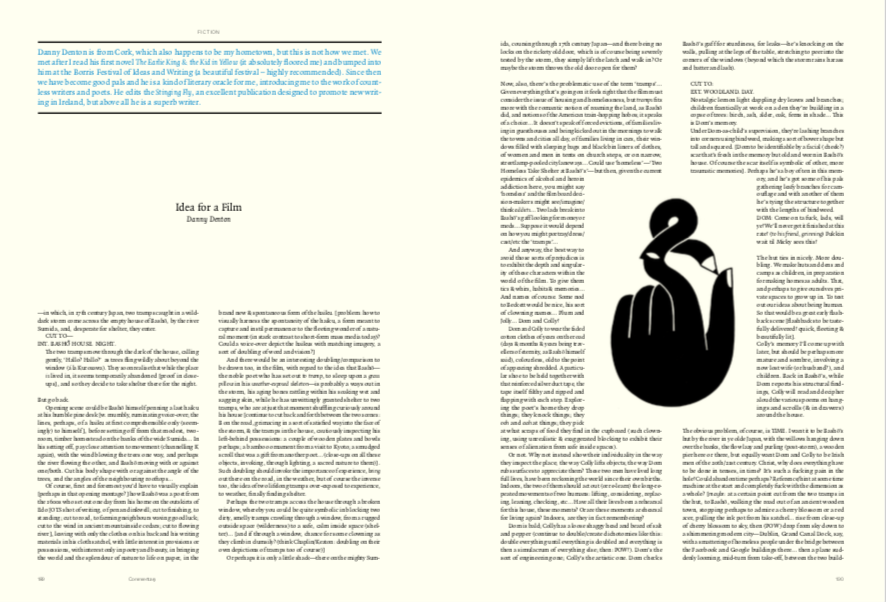 Elsewhere, the acclaimed actor Cillian Murphy guest edits our 32-page Commentary section. Murphy drew inspiration from a luminous creative moment currently taking place in his native Ireland, where he recently returned to live. He brings much of that creativity into our pages: exciting new fiction and non-fiction from Nicole Flattery, Danny Denton and Lisa McInerney, poetry from John Kelly and Doireann Ní Ghríofa, plus a play extract from progressive theatre company Dead Centre and photography from Rich Gilligan.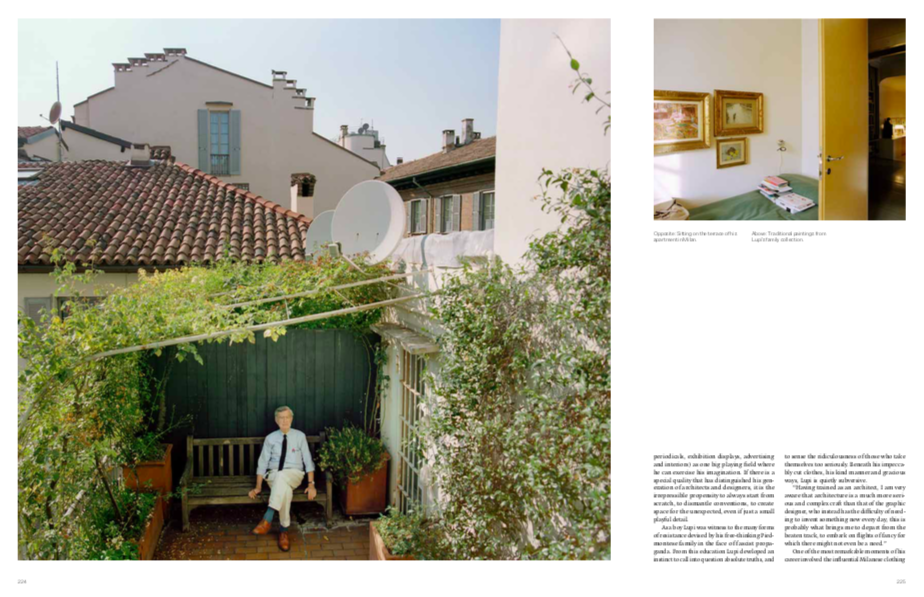 The absolute don of Italian design, Italo Lupi, and the young design duo Formafantasma (interviewed by Deyan Sudjic) show us different ways of looking beyond what we already know. Artist Trevor Paglen reveals how artificial intelligence is learning to perceive the world, and the big business that's behind it; and photographer and artist Ramak Fazel showcases an art project centred around a public space in NYC that has recently bloomed into life – McCarren Park, documenting how the everyday can become something transcendent, magical even.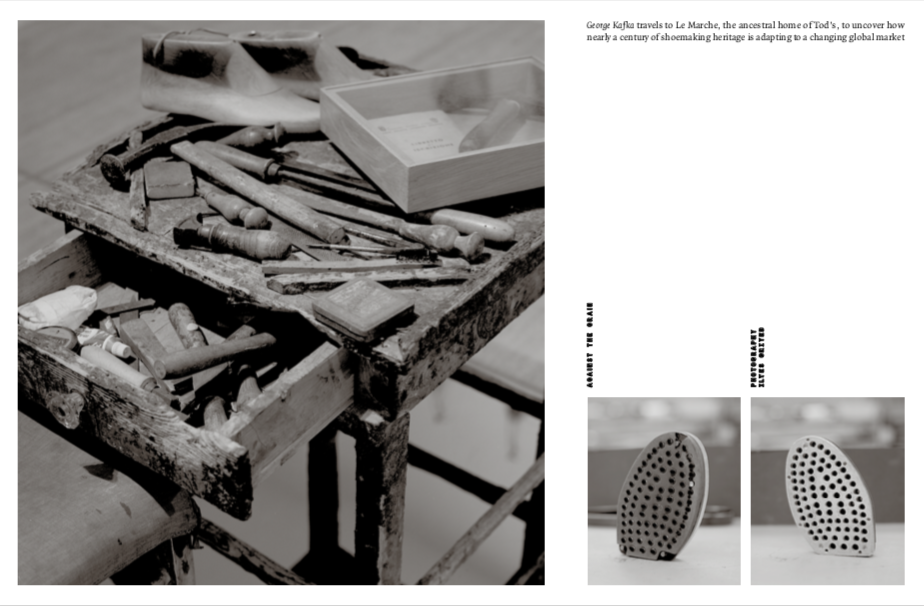 We have photographed and commissioned stories all over the world, from Patagonia to South Africa, New York to Paris, and enjoyed some great food along the way, with the Italian restaurateur Francesco Panella. George Kafka travels to Le Marche, the ancestral home of Tod's, to uncover how nearly a century of shoemaking heritage is adapting to a changing global market, and George Upton meets the Ted Hughes award-winning poet Raymond Antrobus.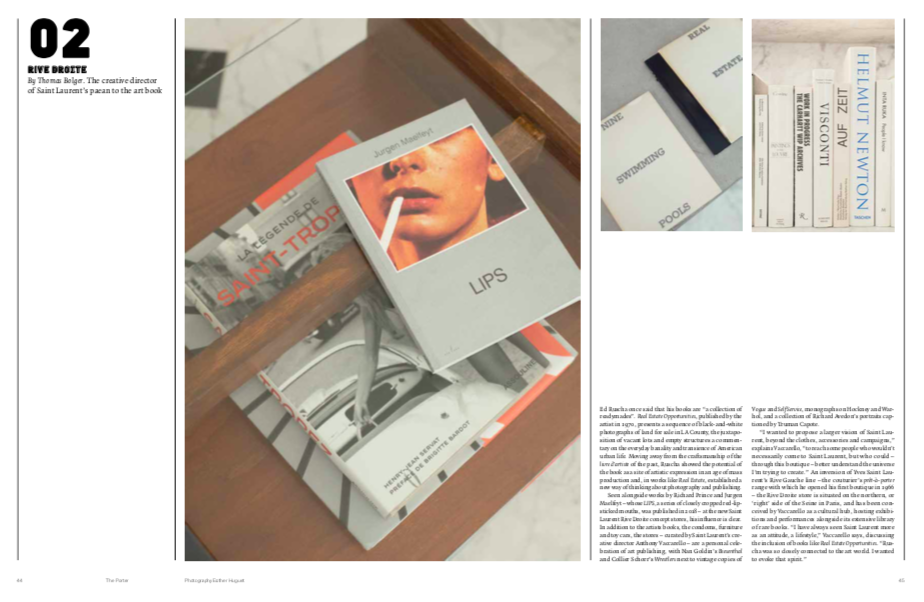 Finally, in the Porter, John Pawson remembers the writer Bruce Chatwin, the creative director of Saint Laurent gives his paean to the art book, Hannah Williams considers the city from one of London's few successful housing estates and Guardian political cartoonist Martin Rowson discusses the importance of satire.