Will Wiles discusses Juergen Teller, Milton Keynes and the White Cube with the most exciting architecture practice in London today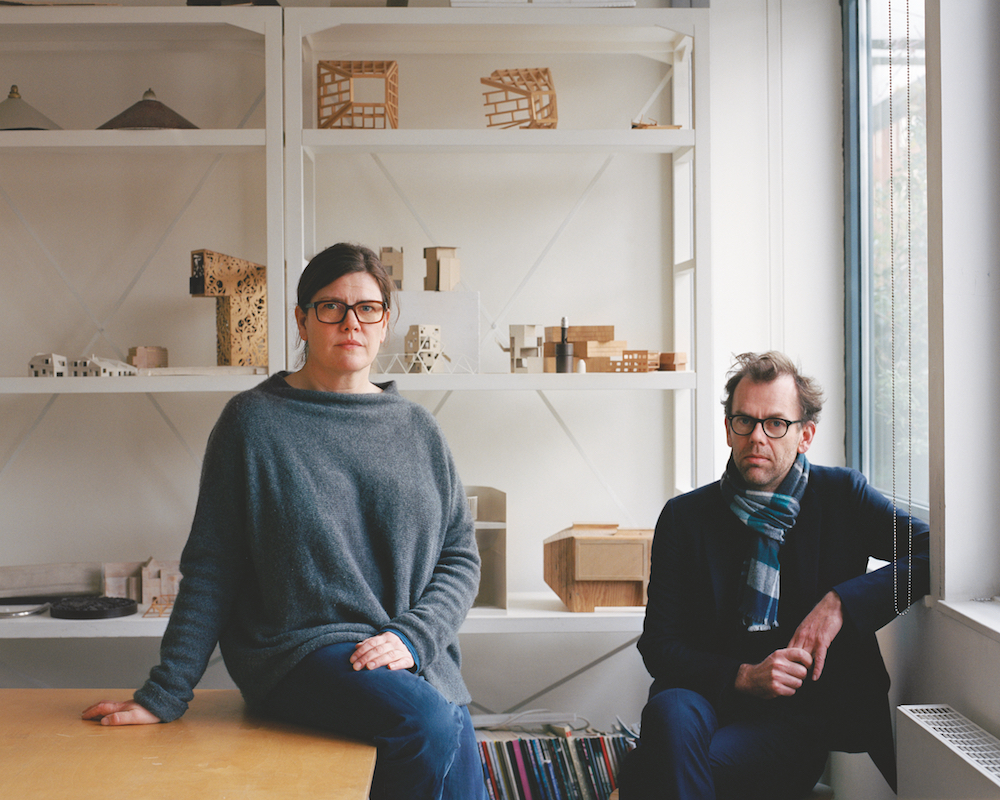 "It was funny doing Al Jazeera," says Stephanie Macdonald, one half of 6a architects. After a couple of decades in practice, latterly designing small but exquisite arts spaces, last year the studio abruptly found itself going global. Tom Emerson, Macdonald's husband and the other half of 6a, picks up the story.
"One of our very first clients, who we haven't heard from in years, suddenly got in touch saying 'Steph just floated above my head [on TV] in Bali!', or Bangkok, or something: That was thanks to Al Jazeera."
In architecture – much like literature – the long lead times of projects mean that work often gets attention long after it was designed. And when a practice is working on multiple buildings sometimes their completion coincides, creating what appears to be an explosion of activity from a studio, even when it's the culmination of half a decade of patient labour. In 12 months, 6a's new courtyard at Churchill College, Cambridge, opened, as did its back garden for the South London Gallery, a collaboration with the artist Gabriel Orozco. The practice also won planning permission for its most significant project to date, an art gallery in Milton Keynes.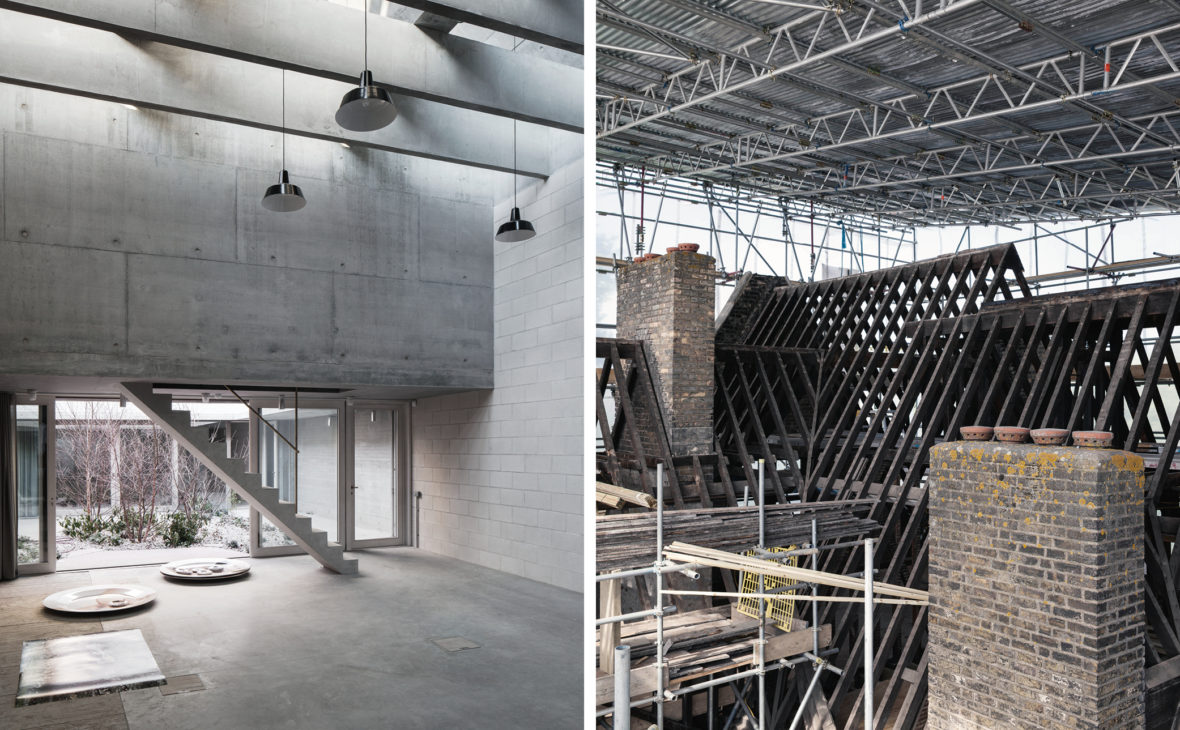 But what really got the foreign press interested was their studio for the photographer Juergen Teller in Holland Park, west London. This austere but serene concrete and blockwork building, on a narrow residential site, is characterised by rhythmic beams, cool light and a pocket-sized courtyard garden. Of course, it helps with press attention if your client is a renowned and mischievous photographer who's willing to pose naked on a donkey in your new building. But the studio also received critical acclaim, and was shortlisted for the Stirling Prize.
As it turns out, Teller was, in fact, a model contractee. "He doesn't take art direction in his work," says Emerson. "If you commission Juergen Teller, you get Juergen Teller. You don't tell him what to do." And this was what he expected from his architects. "He'd say, 'I picked you as my architect, you do it,'" Emerson says. "You would present things to him and ask his opinion, and he'd ask 'Is it good?', and you'd say 'Yeah, it is quite good,' and he'd say 'Do it.'"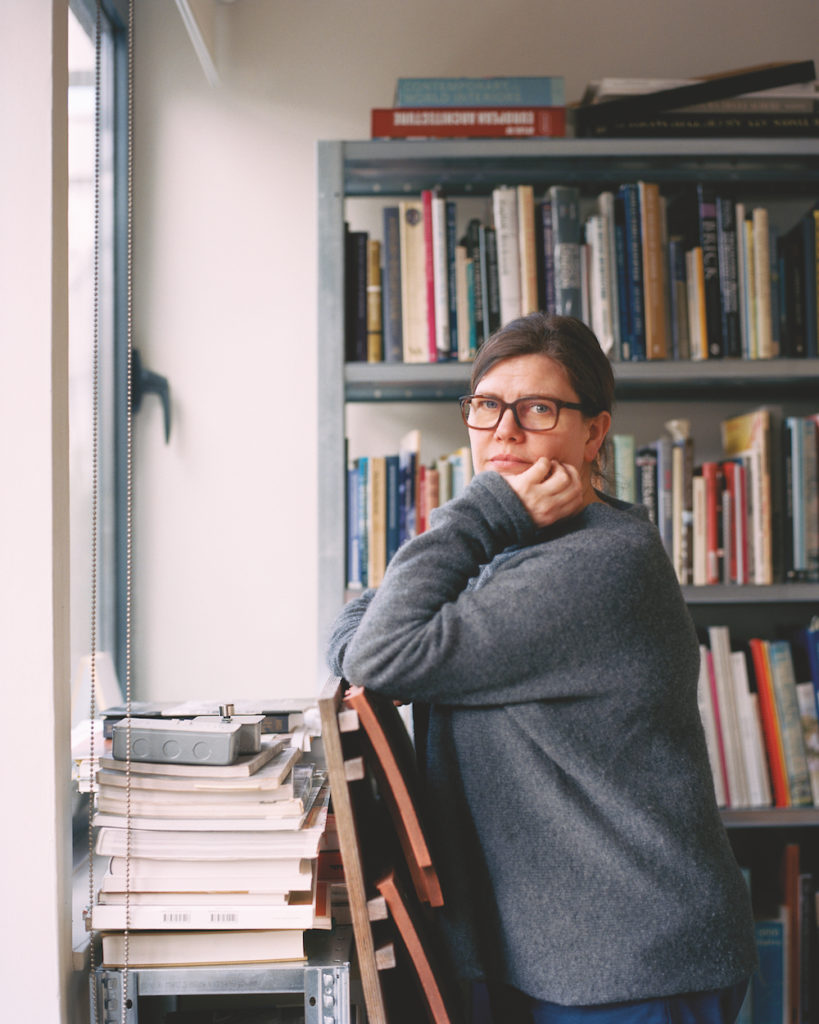 "He really is an extraordinary artist. He's very candid. He's almost childlike in his directness and honesty about things," Macdonald adds. "He would get really attached to things." Fundamental to 6a's concept for the site was to break down the boundaries of the 'studio'. The brief called for a series of demarcated spaces with various functions: archive, office, kitchen, library, studio.
"We knew that by temperament he would never confine himself to working in the studio; essentially everything was a studio," Emerson says. This led to what he calls a "richer project", treating every space as a potential subject for Teller's camera. "Afterwards, he told us, 'It's fantastic. I've photographed everything in here.'"
"It was an idea that he totally took in, and almost made happen immediately," Macdonald says. "He was photographing on site before the foundations went in." "Before it was a building."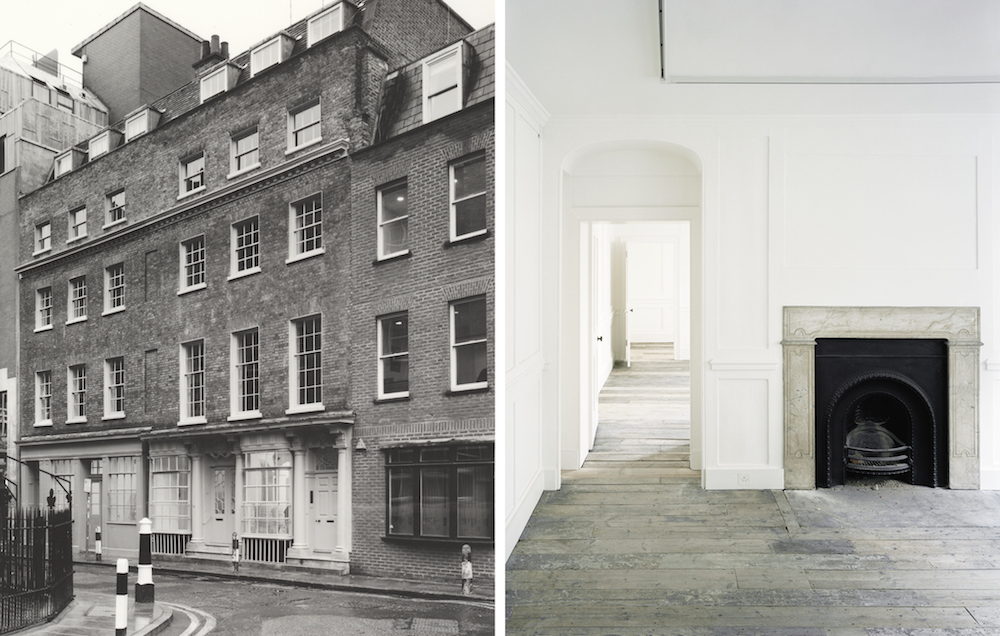 This happens often when talking with 6a, who met as postgraduate architecture students at the Royal College of Art. As they discuss the ideas behind a project, the enthusiasm in the room builds and they begin to talk over one another, completing each other's thoughts. Looking back over the record of the conversation, it was striking how even-handed it was, with neither dominating, the couple instinctively sharing the space. Nor does there appear to be a division of responsibilities with – for instance – one providing the ideas and the other the practicalities, as the division of labour often goes in partnerships. Which is not to say they don't have specialisms: Emerson leans towards the academic side, and Macdonald – whose undergraduate degree was in fine art – brings a visual sensibility and cross-disciplinary approach, with connections made across many fields. The exploration of materials that forms a vital part of the practice's reputation also hinges on their different strengths, Emerson's in the construction and Macdonald's in their narrative connection, although again neither exclusively.
The way the studio space in the Teller project bleeds out beyond its boundaries points to something fundamental in 6a's whole approach. Their career is dominated by art spaces, beginning with the two projects that made their name: Raven Row in the East End (2009) and the South London Gallery in Camberwell (2010). How does one make room for art – either its making or its display? Many would assume that this was a matter of purging a space of distractions and influences, as a laboratory might be purged of contaminants, creating the pristine 'white cube'.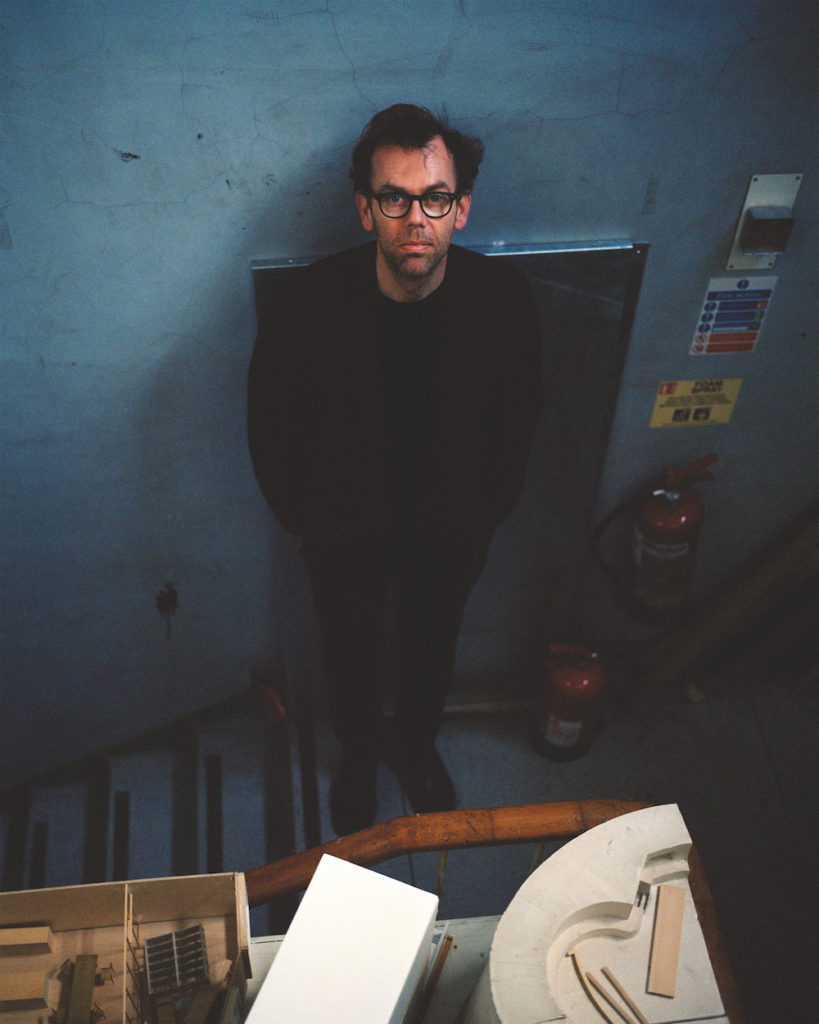 "I think it's one of the big myths of this subject," says Emerson. "And it's peddled both in the art world and in the architecture world: that there's such a thing as a neutral space; that if you put enough white paint on it, it somehow neutralises it. When, of course, the white cube is actually extremely ideologically loaded; it's a very rhetorical space. The moment you walk into a room with no features, all white, with flat light, it's almost Kubrickian in its intensity."
Artists don't particularly want that, Macdonald says, and it's certainly not what 6a provides. "Artists want their work to connect, and they also like having a real or authentic ground," she says. "So it is about reducing a space so that the art can be the centre of attention – that is important. But at the same time, I think generally we look for specificity in a space and to make connections through material narratives. Sometimes they're just anecdotal and social narratives, things that come back into the building in a quiet way." 
Portraits Tereza Cervenova