Even when shrouded by nostalgic dial designs, powered by seemingly archaic concoctions of springs, levers and cogs, the Swiss wristwatch has always been future forward and Alpine fresh; it manages that impossible task of preserving its past in aspic, while embracing new mechanical inventions, manufacturing processes and lightweight materials – in doing so, keeping itself as the ultimate sustainable investment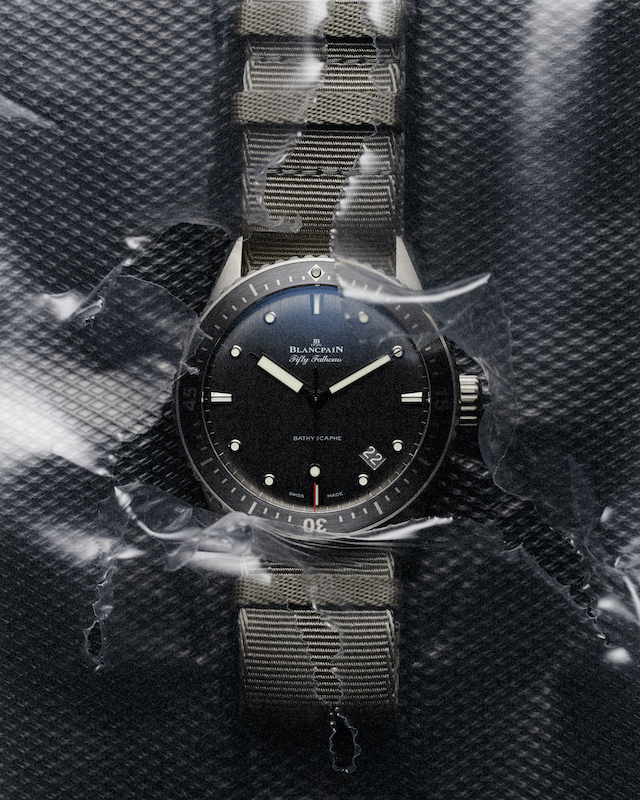 Blancpain Fifty Fathoms Bathyscaphe
Blancpain's Fifty Fathoms really did match up to its name back in 1953, fit for plumbing a full 91.14 metres. Predating even the Rolex Submariner, it was the first-ever commercial diving watch, pioneering not only a rubber-gasket case construct but also the circumferential rotating bezel on top, at the behest of the French navy's covert frogmen – a means of instantly timing your oxygen reserves, by aligning a zero marker with your minutes hand. Now good down to a full 300 metres, the steel design feels reminiscent, fit for purpose and yet properly luxe.
£8,700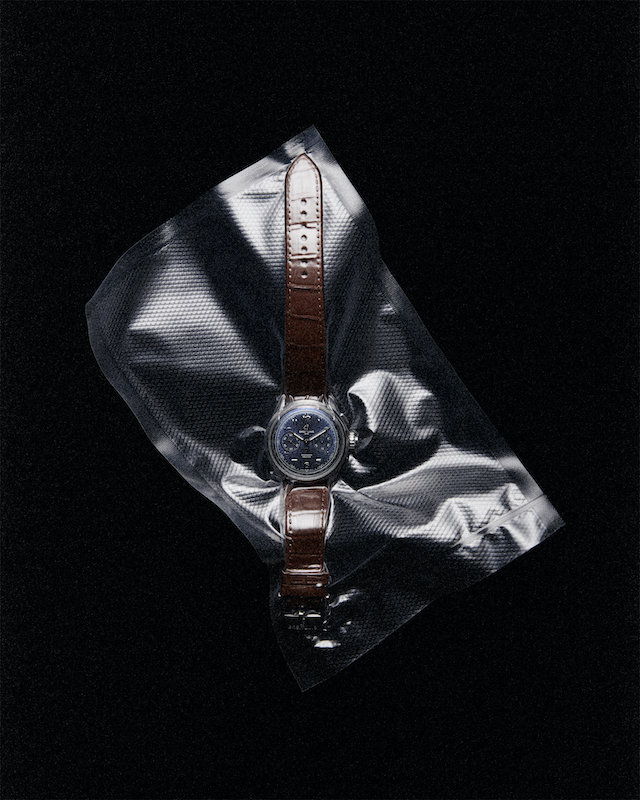 Breitling Premier B15 Duograph 42
Unrecognised until its revival in 2019 at the hands of CEO Georges Kern – widely regarded as the architect of Breitling's phenomenal recent reboot – the Premier was a sartorial diversion alongside the Swiss maker's duties kitting-out WWII fighter cockpits. Don't be fooled by the Duograph's unapologetic retroness though: ticking inside are in-house-made mechanics that somehow feature a rattrapante function for just £7,700. From the French rattraper, meaning to 'catch up', the doubled-up sweep-seconds hand can split to time two successive moments.
£7,700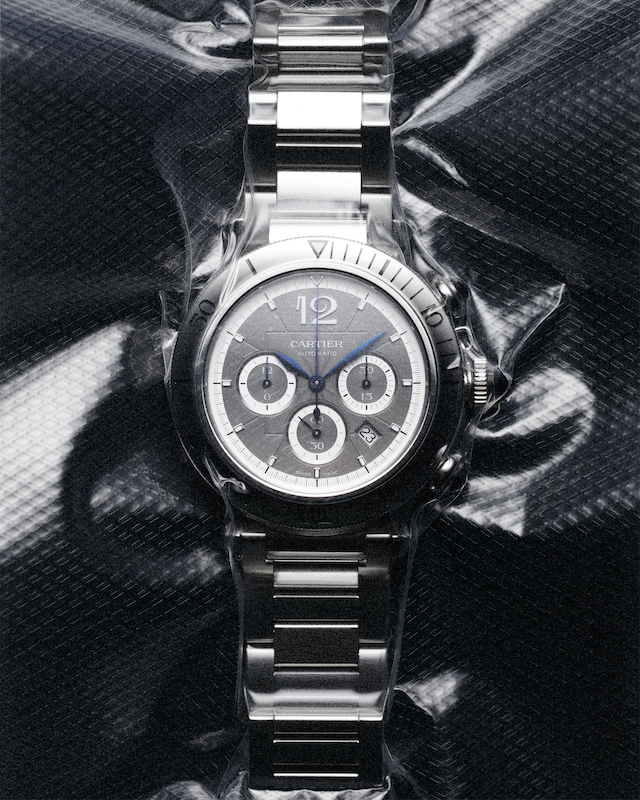 Cartier Pasha de Cartier Chronograph
Criminally forgotten between its blinging '80s heyday and 2020, the Pasha was originally a Cartier classic resulting from a technical challenge presented in the '30s by a North African VIP client: a watertight watch he could wear in the swimming pool – at the time, a long way off from the mainstream. A screw-down cap with a big rubber gasket was designed for protection, attached to the case via a tiny chain so that it wouldn't be lost. This year, decked out with Cartier's own, crisply operated stopwatch functionality.
£8,350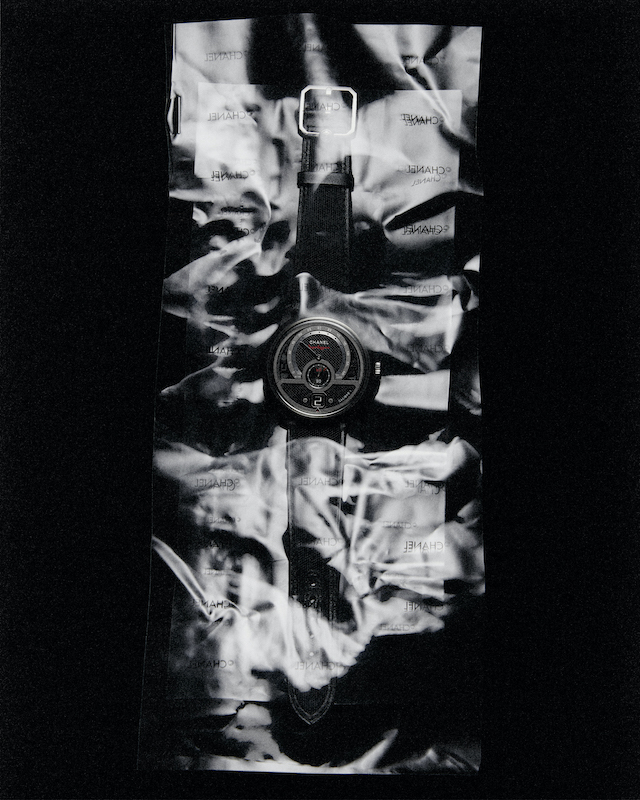 Chanel Monsieur Superleggera
Back in 2016, Chanel's Monsieur watch was the talk of the Basel trade fair, hands down – and it really was down on hands, having a 'jumping' digital hours, framed by a Place Vendôme-shaped window, in tribute to Coco's Parisian stomping ground. It's the first to be driven by an entirely in-house-manufactured movement, created from scratch by indie virtuoso, Romain Gauthier, and in Superleggera guise. Petrolheads will find that name familiar, from the swirly badge adorning the bonnet of every DB4, 5 and 6 Aston Martin: The Italian coachbuilder whose lightweight spaceframes of the '60s revolutionised sports cars inspired this handsome devil's racy ceramic case.
£30,500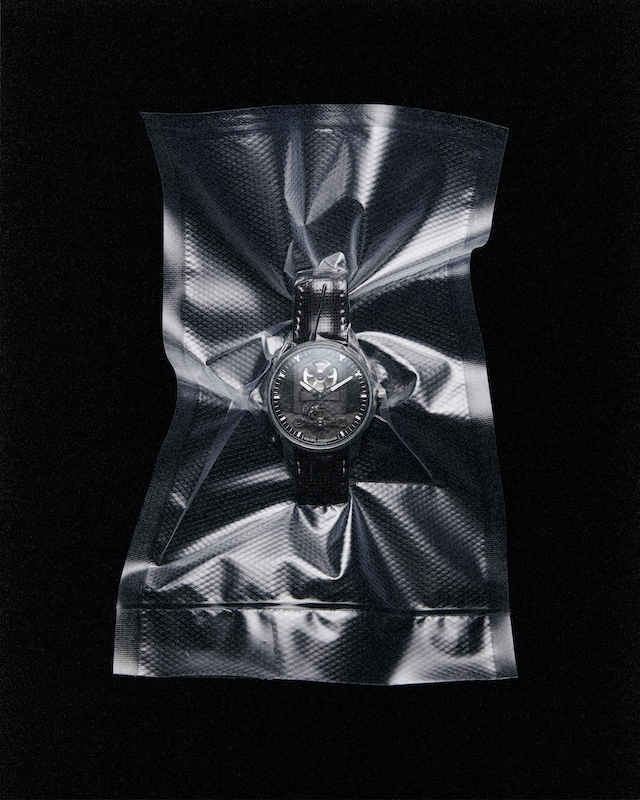 Girard-Perregaux Free Bridge
Constant Girard-Perregaux slackened jaws at the 1889 Paris expo with his Tourbillon Sous Troi Ponts d'Or: swankily aligning and displaying three exquisitely polished arrow-head bridges, each suspending winding barrel, hour and minute hands and carousing tourbillon carriage respectively. Now, La Chaux-de-Fonds' quiet man of haute horlogerie is taking these 'bridges' and running with them – most significantly, and affordably no less, with this UFO for the wrist. 'Free' because the ticking escapement appears to hover hypnotically at six o'clock; it is intricately laser-etched from silicon wafer in a red-lit lab belonging to sibling brand Ulysse Nardin – a far cry from Constant's 19th-century wood-panelled workshop, but entirely befitting his pioneering spirit.
£15,600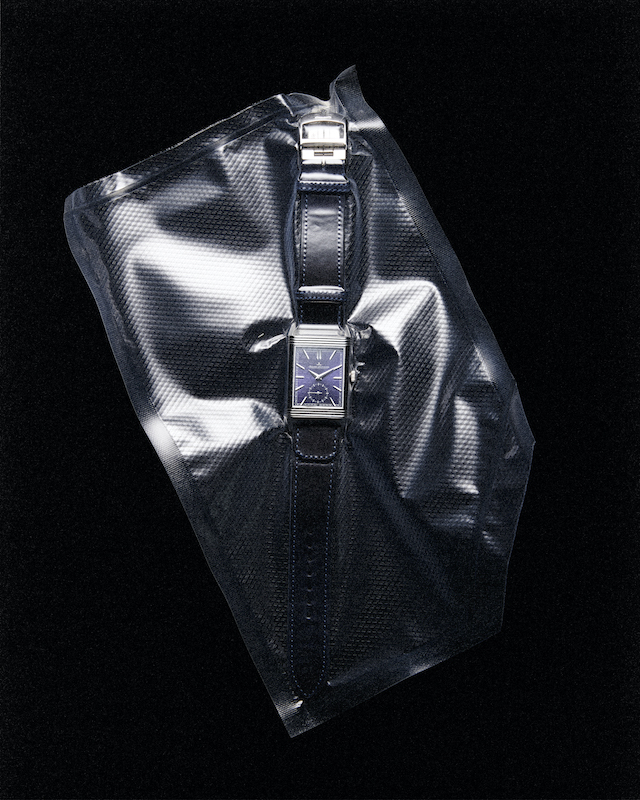 Jaeger-LeCoultre Reverso Tribute Duoface Small Seconds
The very fact J-LC's iconic, art-deco Reverso case has barely changed in 91 years is testimony to how clever the 'watchmaker's watchmaker' of Switzerland was from the outset, in terms of both design and engineering. Following a plea from boisterous British officer polo players, out on the fields of Jaipur in the days of the Raj, Jacques-David LeCoultre's solution of flipping the glass of their wristwatches away from the path of flailing mallets, via a 51-part cradle mechanism, was ingenious and remains untrumped.
£9,650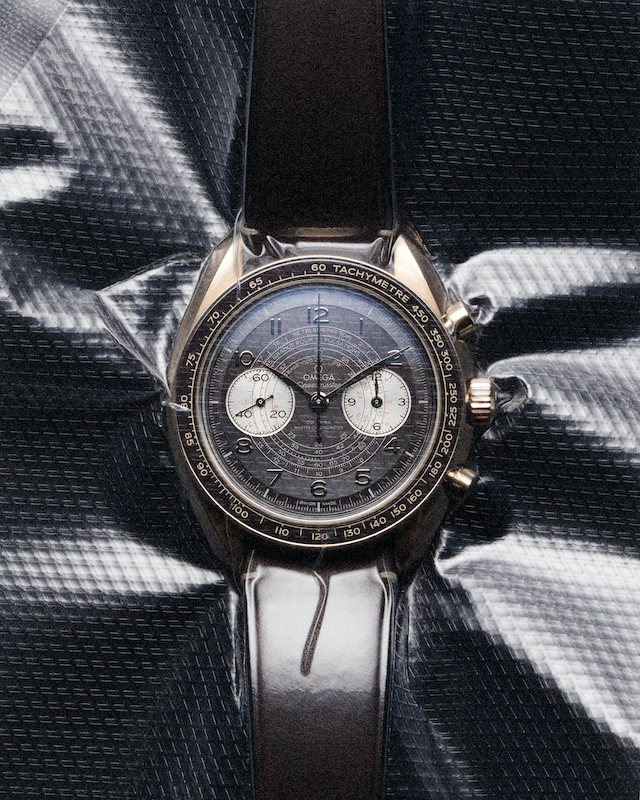 Omega Speedmaster Chronoscope
There are bells and whistles, and then there are bells, whistles, horns and out-and-out klaxons of horological ingenuity. Omega – that storied stalwart of James Bond, Olympic timing and NASA lunar modules – has made it its business over the past two decades to perfect the mechanical watch, compounding its real-world viability. It started with buying the rights to George Daniels' friction-free Co-Axial mechanism, extending service intervals to 10 years rather than three. Then its Master system of antimagnetic alloys was introduced to protect your watch from our battery-laden environment. Not that you'd know from this Bronze Gold beauty's sepia hue – positively HG Wells in watch form.
£12,580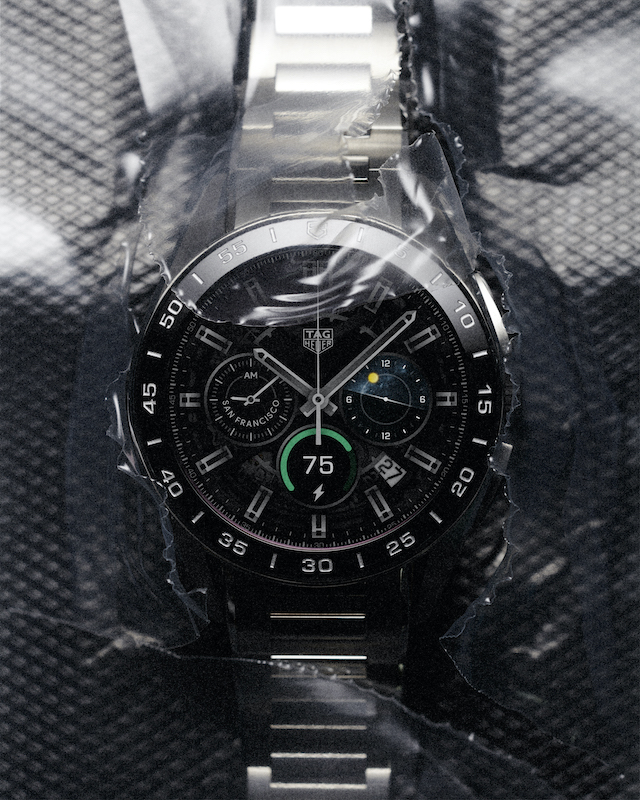 TAG Heuer Connected Calibre E4
Do not adjust your set: This really is a smartwatch. And don't get us wrong, we could have picked from a panoply of cutting-edge tech populating TAG Heuer's current shop window, ticking to a more mechanical tune. But what's significant about this year's slimmed-down sartorial evolution of the watchmaker's high-end 'connected' offering is that instead of seeming like a desperate bid to mitigate an encroaching threat, as with quartz tech in the '70s, the smartwatch has settled into the mid-range of luxury watchmaking as another catalogue category. Given the E4's uprated Bluetooth 5.0 connectivity, sapphire-crystal dial, animated fitness coach, full-day charge… Well, Switzerland, let alone TAG Heuer, certainly seems to have no reason to be looking over its shoulder.
£1,650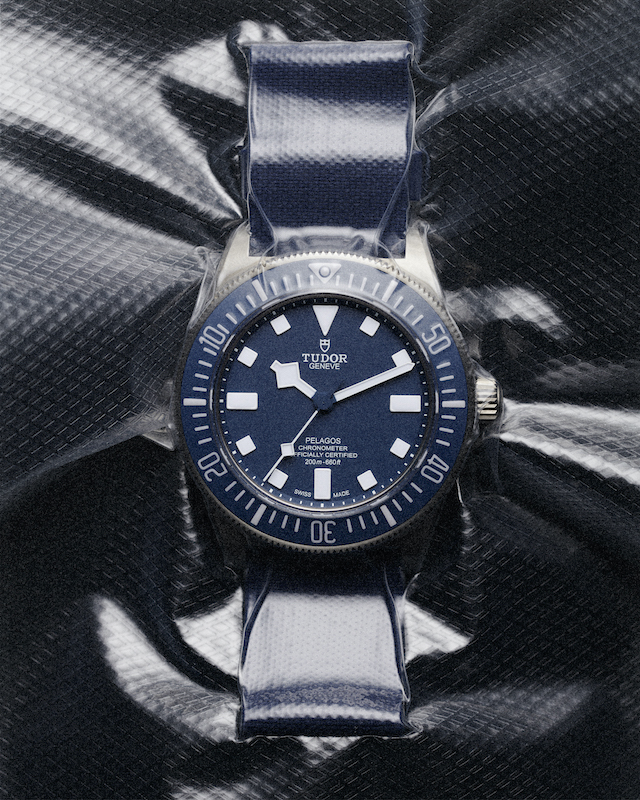 Tudor Pelagos FXD
A decade ago, Rolex's not-so-little brother Tudor launched its Black Bay diving watch in all its cult, vintage finery. The resulting fanboy fanfare drowned out (in a manner of speaking) Tudor's more contemporary Pelagos diver, launched in parallel. But its super-utilitarian cocktail of titanium, chronometer rating, laser-crisp bezel, etc would never go unnoticed for long. Enter Tudor's original military client, the French navy. The frogmen of Marine Nationale have, under appropriately deep cover for the past few years, worked with Tudor to hone their ideal evolution, and its 'FXD' suffix is a big hint. Reinsert two vowels and you have 'fixed' – i.e. strap bars at 12 and six o'clock, engineered as rigidly as possible from the case's own block of metal.
£3,000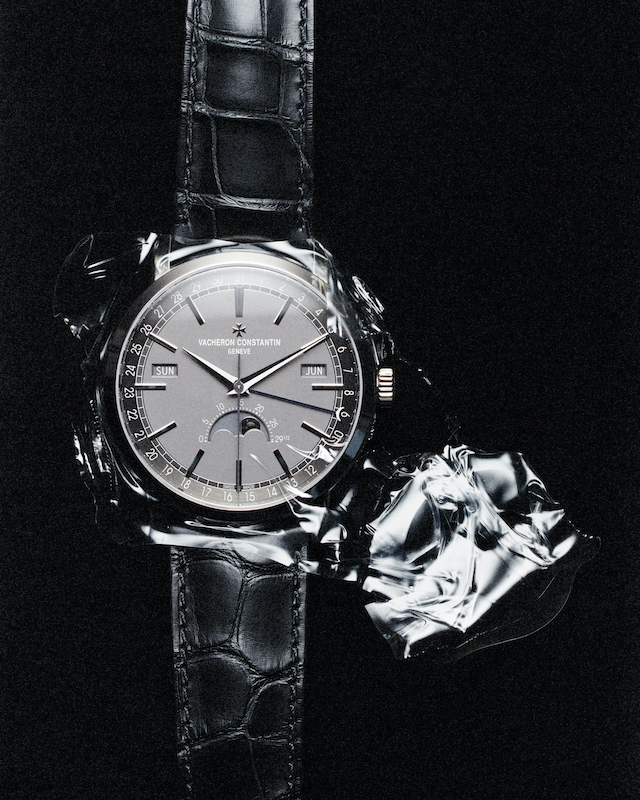 Vacheron Constantin Traditionnelle Complete Calendar
It's a big ask, embodying over 260 years of heritage while signposting the future of Geneva's most venerable maison. But Vacheron Constantin's Traditionnelle collection somehow manages that balance with quiet cool. If you know, you know, and that's certainly the case with its triple calendar – right down to the near-imperceptible complexity underlying those date, day and month windows, oh, with a moonphase diorama too. Outwardly, imbued with the watchmaking pragmatism of the 1920s: aesthetics in full service to function. Inwardly, ticking every inherently decorative demand of the Poinçon de Genève, from mirror-sheen 45-degree-angled edges to polished 'sinks' on every toothed powertrain wheel.
£35,100
Photography Angèle Moraiz and Paul Mougeot, AM+PM Studio
Post Production Lise Grancher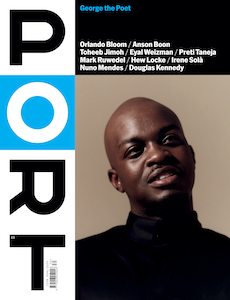 This article is taken from Port issue 30. To continue reading, buy the issue or subscribe here