With the traditional wind-up wristwatch more popular than ever, we explore how the Swiss are staying at the cutting edge with high-tech, lightweight materials science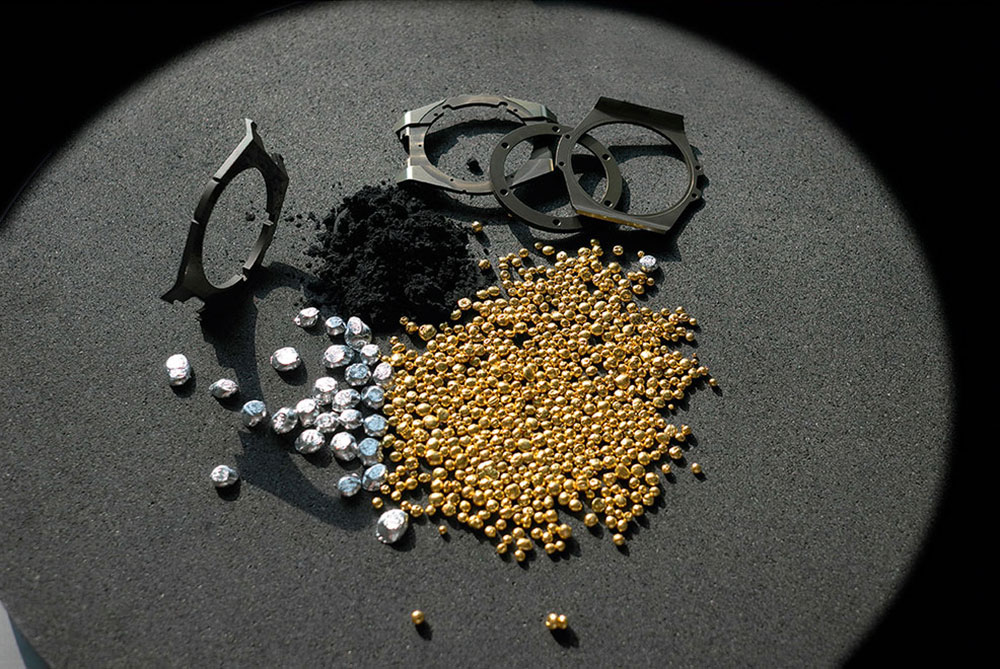 With speculation whirling about who will play the next James Bond, you'd be forgiven for mistaking the portrait featured here for a particularly dramatic teaser – 007's scheming, megalomaniacal nemesis standing menacingly by his weapon of global destruction. But Senad Hasanovic is very much fact, not fiction, and he couldn't be more self-effacing if he tried. 
The 33-year-old has been installed at Hublot's factory on Lake Geneva for almost four years now, as, in his words, "part of the technology transfer" from Lausanne's École Polytechnique Fédérale (EPFL). He's no mere accessory to his elaborate equipment – Hasanovic worked for two years at EPFL on Hublot's tough commission to the school: to develop an 18-carat gold that wouldn't scratch. Hasanovic's resulting Magic Gold was made by fusing 24-carat gold with a porous ceramic substrate under tremendous pressure and temperature, to give a scratch resistance of 1,000 Vickers. Normal 18-carat gold is 400 Vickers, by comparison. Thus, Hublot's Metallurgy and Materials division was born, and Hasanovic was installed in-house at the watch factory, lock, stock and barrel.
"Magic Gold offered me a great opportunity," enthuses Hasanovic, who originally joined EPFL after completing a master's degree, majoring in carbon fibre. "Hublot is the watchmaker for materials – we're now doing some crazy things with red ceramics, aluminium and carbon fibre…"
"Why do we go to these lengths?" he adds. "It's because, as a young brand, we can't talk about heritage, so materials are the thing that differentiates us. And now we have the foundry in-house, the cool thing is that we can continue to experiment."
A finely made timepiece is a baffling anachronism. For starters, no one really needs a watch these days, finely made or not. Second, a finely made watch is still driven by a delicate concoction of wheels, springs and levers – 200-year-old technology that keeps worse time than the placky digital that fell out of your cereal packet this morning. So what's tying Switzerland's lab-coated boffins to their workbenches, tweezers in hand, when they could easily be enticed down from Watch Valley by any of Geneva's micro-tech firms?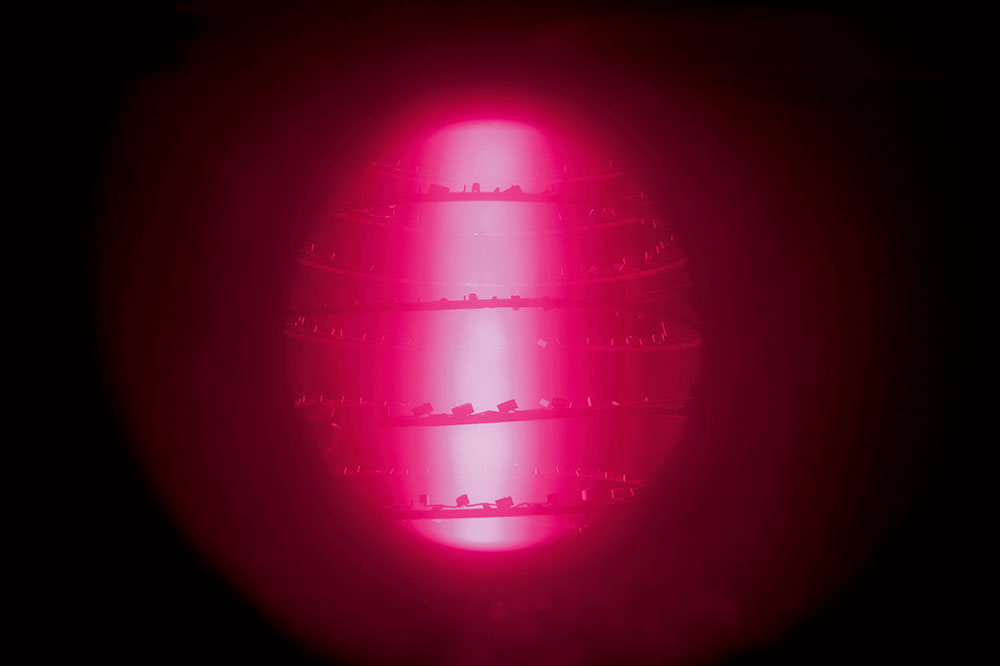 What's keeping the Swiss watch positively Alpine fresh isn't so much the clockwork ticking inside, as its packaging. The anachronism that is the mechanical watch is increasingly being spiked with lightweight yet super-durable materials, some of which are more at home in the suspension wishbone of an F1 car. 
From ceramic cases on the outside, to self-lubricating silicon micro-mechanics ticking away inside, watches are fresher and more cutting-edge than ever. Not through the efforts of classically trained watchmakers, however, but because of canny watch CEOs with a hotline to Switzerland's finest minds, scattered throughout neighbouring micro-tech facilities. And while you might think it's evolution for evolution's sake, scratch beneath the surface and you'll soon discover otherwise.
Scratching won't get you very far in the seminal case, however, as Rado's breakthrough in the '60s explicitly set out to resist such abuse. Its egg-shaped DiaStar Original looked like something Captain Kirk would wear, and for good reason – the case was formed not of steel, but a newfangled hard metal called tungsten carbide. It defined Rado's ultra-futurist manifesto and by the '80s, Rado had mastered and pioneered the use of ultra-light and ultra-tough ceramic. It's a material that's now found in watches from (but not necessarily made by – third-party tech facilities are notoriously secretive) IWC, Bell & Ross and Panerai, plus fashion darlings Ralph Lauren and Chanel, whose monochrome ceramic bracelets just happen to echo Mademoiselle Coco's iconic quilted handbag (and really are made by Chanel's own ceramic facility in La Chaux-de-Fonds). 
Rado's sister company, Comadur, makes all of its ceramic components and has recently innovated so-called 'high-tech plasma' ceramic. Gases activated at 20,000°C raise the temperature of finished white ceramic to a sizzling 900°C, transforming it into an otherworldly material with a mysterious metallic glow, without using any metal at all.
"Beyond the sheer novelty of using ceramic for our cases," says Rado CEO Matthias Breschan, "more and more newcomers to the brand are realising that ceramic is nice to wear. It's super comfortable, and thermally balanced with your skin."
At the highest end of the luxury market, however, you have a much harder job convincing dyed-in-the-wool collectors that anything not encased in gold or platinum is a genuinely luxurious product. But a certain Frenchman called Richard Mille has proved most convincing in this argument.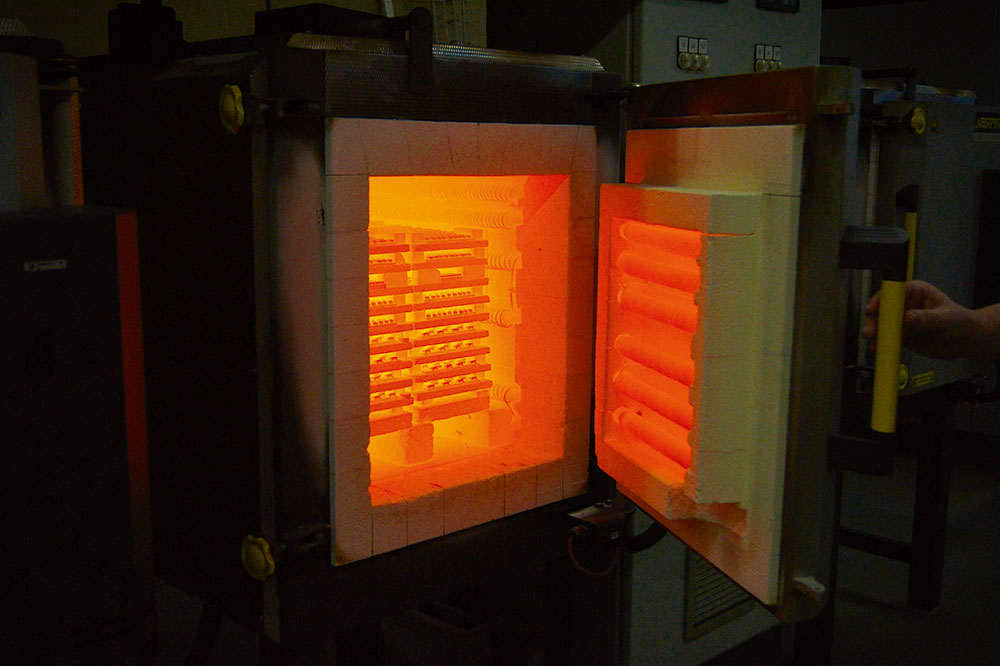 Mille has been experimenting with the concept of weight reduction in haute horlogerie since the conception of his brand in 2000 – a revolutionary exercise in no-compromise technicality. He treated his cases like racing car chassis, the 'engine' suspended from it, with nothing as superfluous as a dial to obscure its inner workings. 
"When I first produced tourbillons with titanium and ALUSIC cases and carbon base plates, I was fighting against perceived value," Mille recalls. "A titanium watch could not be a luxurious timepiece as it did not weigh enough. However, mentalities rapidly changed and gradually amateurs soon appreciated my watches for their extreme lightness associated with the best technology."
It wasn't just amateurs, but leading sportsmen too. Handling Rafael Nadal's Richard Mille RM 27 watch for the first time provoked laughter. Not just because its delicate mechanics kept good time despite Rafa's punishing swing, but mainly because it's so surreally light – less than 20 grams, strap included – that it actually floats in water, thanks to the use of lithium-alloy, usually used in satellites and F1 cars. The case of Rafa's latest version, the RM 27-02, is a cocktail of carbon and quartz, weighs just 19 grams, and costs a princely $800,000 (give or take a few grand).
Increasingly, the smart money is on new, proprietary composites. The latest and greatest is Breitlight, which, as the punning name suggests, is exclusive to Breitling. It packages a 50mm beast of a 24-hour chronograph, the Avenger Hurricane (£6,450), which wouldn't look out of place on Batman's utility belt. Like a Swatch, it's plastic, but plastic as you've never known it. It's a polymer composite spiked with carbon fibre, similar to that used for Glock's signature pistol. The upshot of which is that it's 3.3 times lighter than steel, yet almost impossible to dent, scratch or corrode.
Smartwatches may be (temporarily) snatching all the attention from 'proper' watches, but, for now at least, traditional watches are proving that the use of high-tech materials can keep them relevant in the 21st century, as well as smart in their own right.
This article is taken from Port issue 19.