Cartier's watch cases' restlessly futuristic flex has always been groundbreaking, but now it's eternal, thanks to the Vintage initiative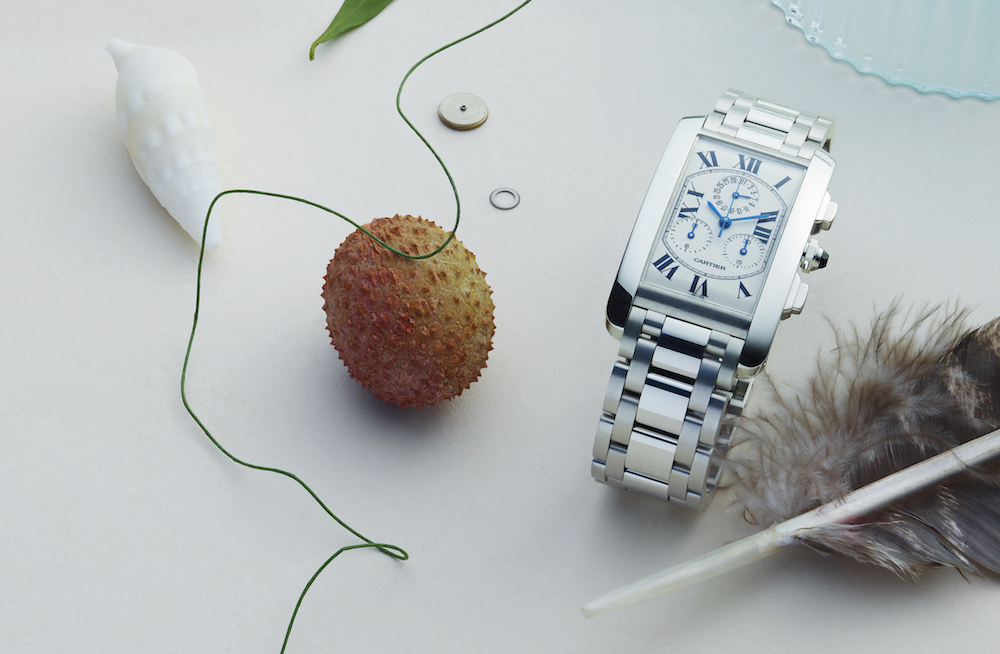 At a 1973 auction in Geneva city centre, a besuited man from Cartier successfully bid for a piece made half a century earlier: a Portique 'mystery clock' shaped as a Shinto shrine with hands seemingly floating amidst a kaleidoscope of gold, platinum, rock crystal, diamonds, onyx, coral and enamel.
This was the first of a fabulous accrual of jewels, timepieces and precious accessories, all signed 'Cartier' and all representing the grande maison's quintessential, Parisian panache. The oldest pieces date back to 1860 and, at last count, the Cartier Collection numbered over 3,000 pieces, a retro-fitted archive that is as informative to the boys and girls in R&D as it is poignant.
The Portique clock was also the start of a three-pronged advance in preserving and perpetuating that classical newness that shoots through every department of Cartier. For a start, there is the core catalogue of new watches: a museum of undying classics in its own right – from the rectangular Tank (unaltered since 1917, rightly so) to the bimetal bling of Santos (even older, still square, just as hip) – but, much like Rolex, constantly fine-tuned to remain at the fore, technically.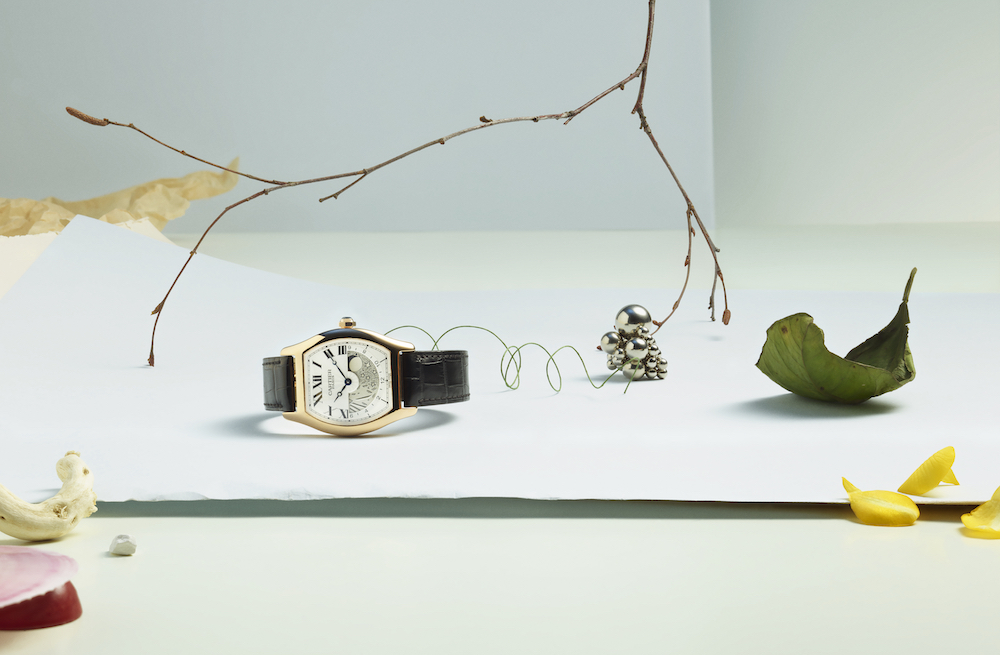 There's Cartier Privé too, which rather than nurture a core of evergreen favourites, sporadically revives vintage oddities. Often framing cutting-edge mechanical complications, the collection embraces the brand's formative experimentalism (just try and google a normal round Cartier) and, needless to say, its hen's-tooth exclusivity.
Which brings us to the third prong of Cartier's self-curation: 'Vintage'. If you think Privé sounds too limited for comfort look away now, for barely 20 historic pieces have passed muster since 2019, let alone found deserving homes.
Focusing only on mechanical watches made from the early 1970s to early 2010s, Cartier Vintage showcases the brand's horological heritage through rigorous sourcing, authentication, restoration and ultimately sale of its most symbolic classics.
The early-'70s lower bracket doesn't seem terribly 'vintage', but there's pleasingly anarchic reasoning. Back then, amidst the onslaught of cheap East Asian electronics, a counterculture was brewing: collectors seeking something wilfully ornate, united in defiance of what English watchmaker Dr George Daniels dubbed, "those damned electricians".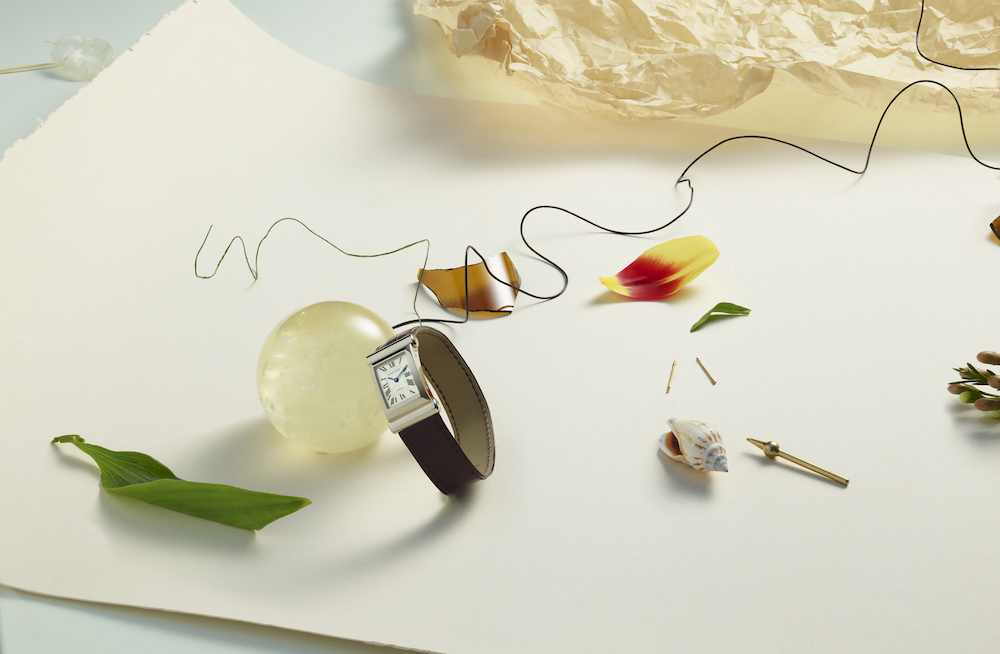 When batteries and circuit boards started swaggering about, Cartier responded commercially and bullishly with Collection Louis Cartier – watches with solid-gold cases and mechanical movements, at a time when vermeil gold-coating and quartz were order of the day. And it could only be Cartier. Since the days of Louis himself, around the turn of the century, his family firm's wristwatches had always been the classiest expression of 'timekeeping as jewellery': simple two-handers, elevated to the sublime through innovative case, dial and inner mechanics, ticking and whirring in perfect harmony.
Buying back old pieces, refurbishing them and offering them for sale at its own boutiques isn't new to Cartier. In fact, it pre-empted the need for 'authenticated pre-owned' by a matter of decades, as the market has become more awash with legit yet un-legitimised vintage. But what Cartier Vintage offers today continues to push things forward.
Their salespeople-cum-curators consider 'significantly historic' pieces from clients in Paris, New York and London, with their authenticity then confirmed first and foremost by the archivists in Paris. Then they are given to Cartier's watchmakers in Switzerland's horology heartland, La Chaux-de-Fonds, where Paris has seen fit to establish a cutting-edge facility staffed by the local, expert tweezer-wielders, surrounded by docile cows and their clanking bells.
Although refurbishment includes an exhaustive servicing of each element, it never systematically erases inevitable signs of use – collectors cherish so-called 'patina'. Which circles back to Cartier's original intent of 1973 nicely. Like the Japanese Shinto temple architecture and its inherent philosophy represented by that 1923 clock, there is no absolute right and wrong, and nobody is perfect. Shinto is an optimistic faith, just as a Swiss timepiece will always continue to keep ticking.
Photography Rebecca Scheinberg
Set design Carrie Louise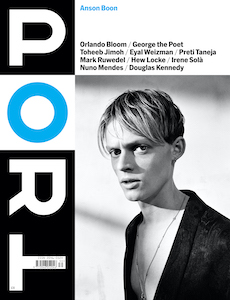 This article is taken from Port issue 30. To continue reading, buy the issue or subscribe here