From clandestine special ops, strapped to wrists of Italian frogmen finning behind enemy waves, to sprezzatura Riviera élan: no wonder Panerai's Radiomir commands such a cult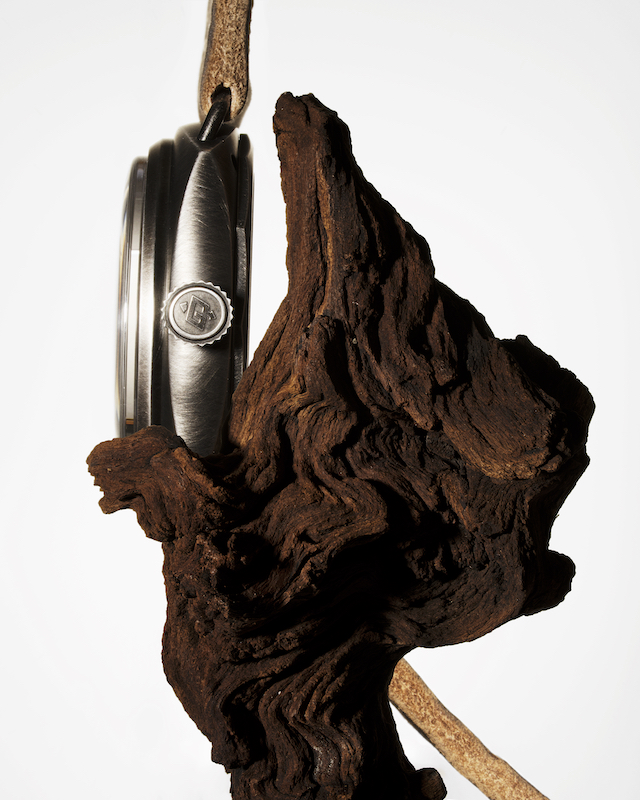 Sly Stallone, Arnie, Hugh Grant, Dwayne 'The Rock' Johnson, Jason Statham… With perhaps the exception of Mr Grant, it's safe to say Officine Panerai is the steroidal choice of men already plenty familiar with actual steroids. But this modern phenomenon of cult, oversize watchmaking was once a very different brand indeed. Not a brand at all in fact, on account of the Italian military secrets act.
A few years before being snatched from obscurity by the Richemont Group and given its own top-flight Swiss manufacturing facilities, it was a boutique Italian engineering firm on the ropes. If it wasn't for a Japanese watch magazine running a nostalgic cover story in 1992, Panerai might never have been inspired to tentatively revive and commercialise a strangely shaped diving watch discontinued in the 1970s that was never known, let alone worn, outside elite naval circles.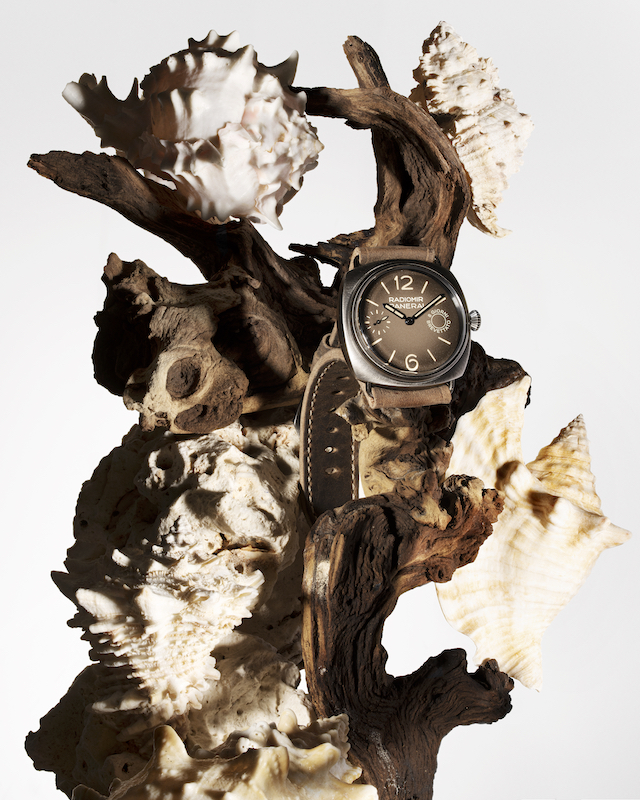 A well-connected Croatian photographer called Monty Shadow might then have never spotted one of these Panerai reissues in a Milanese shop window and been so bold as to doorstep Panerai with the promise of brokering some white-hot product placement on the wrists of two Hollywood friends in their respective blockbusters of 1996, Daylight and Eraser.
It all started as far back as 1860, at a tiny orologeria on Ponte alle Grazie in Florence. Giovanni Panerai's workshop supplied all manner of equipment for the Royal Italian Navy. Long before its first handful of watches were created for covert WWII scuba divers, Officine Panerai developed precision gun sights, illuminated by a radium-based paint that Giovanni dubbed 'Radiomir', and patented in 1915.
Radiomir's sub-aqua adhesiveness made it a go-to for glow-in-the-depths dial markings, when in 1936 Panerai started converting cushion-shaped Rolex pocket watches with screw-down crowns into diving wristwatches. (The less-lethally radioactive 'Luminor' superseded Radiomir in 1949, based on tritium – lending its name to Panerai's chunkier generation of military-issue tickers, hatches firmly battened down by D-shaped crown guards.)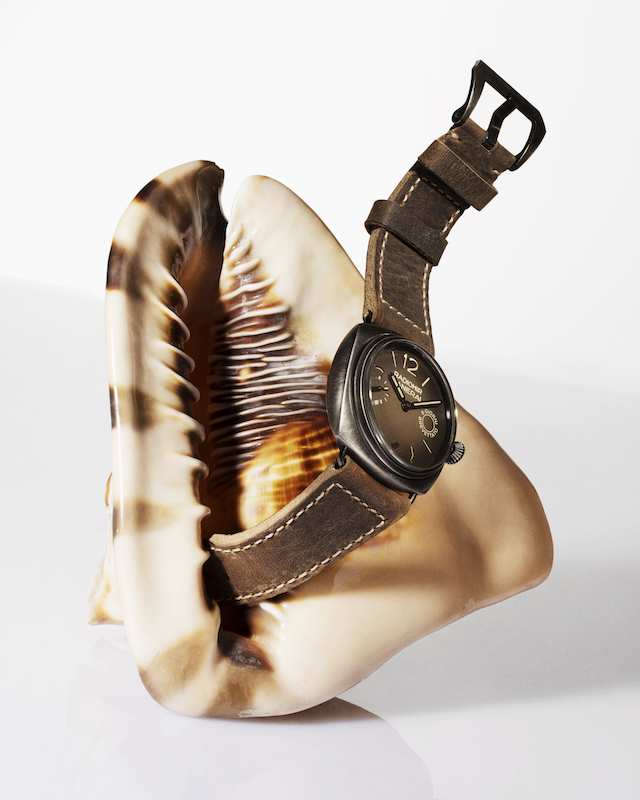 Cleverly, the Radiomir dial's 'sandwich' construction meant the radioactive paint didn't have to be painstakingly printed or written: the dial markings were simply stencilled-out, then riveted on top of a fully luminescent base dial. Brilliantly elegant engineering that was a little too brilliant: as they approached their target, riding the shallows aboard slow, torpedo-like Siluro a Lenta Corsa mini-subs, the Italian Navy's elite Incursore had to shroud their left wrists with cloth.
It was the chunky Luminor that Panerai first marketed in '92, in keeping with the era's action-hero alpha culture. The original Radiomir design was only made public in 1997 when the Vendôme Group – today Richemont – acquired Panerai, moving production wholesale to the shores of Lac Neuchâtel in 2002 with a purpose-built, largely autonomous manufacture.
The Radiomir's cushion case contours to a slender, rounded-out square, with only the easy-to-grip conical crown and wire lugs interfering with an otherwise perfect, smooth 'pebble' of steel or gold. A delicate balance of lines and facets that, like every industrial icon, never dates and always bears revisiting. Which brings us to the latest Quaranta evolution – fittingly revealed during Milan Design Week, marking Panerai's debut as a partner of the 2023 Salone del Mobile.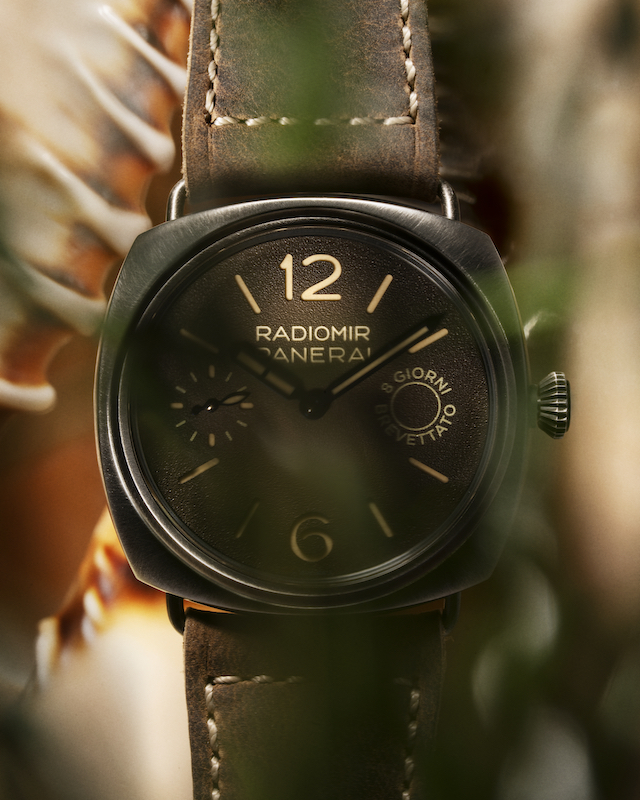 Radiomir Quaranta retains all those mid-century features, only with a small seconds and date now in the mix, and – as the nomenclature implies – pared down to a versatile 40mm in diameter. White dials, blue dials, alligator straps, unisex proportions… it's all a far cry from cigar-chomping beefcakes at Planet Hollywood parties, but all the more progressive for it. That the Radiomir remains true to its 87-year-young utilitarian form says everything of good watchmaking's ability to – ironically enough – transcend time itself.
It'll be back.
Photography Nicolas Polli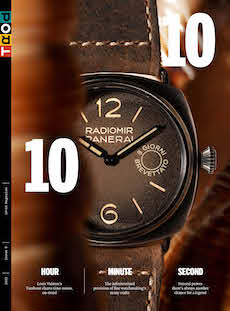 This 1010 cover story is taken from Port issue 32. To continue reading, buy the issue or subscribe here