Thirty years ago, something emerged from the sleepy village of Le Brassus – a troublesome creation that would go on to change everything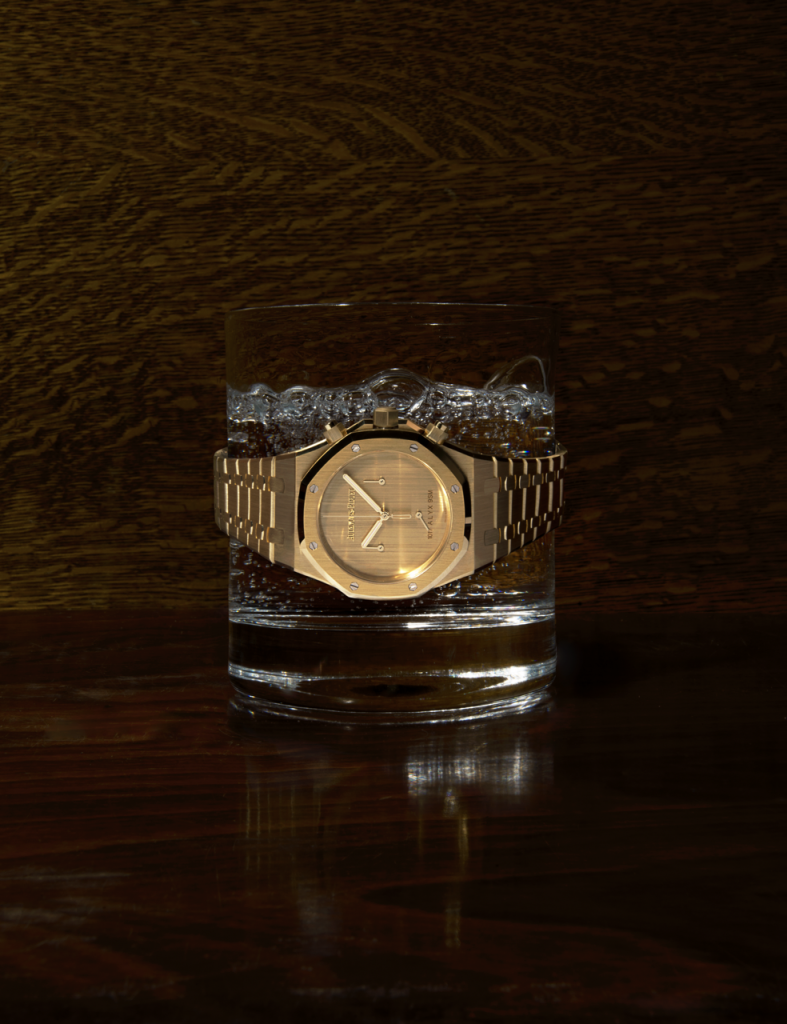 The Swiss will forever be fixated on the glory days. Those of the 19th century, when most of its major players blossomed throughout Geneva and the Jura; and those of the mid-century, when wrist-born timekeepers properly got their groove on – design-wise, and technologically. Two golden eras in constant states of reissue, tribute or revival.
But what about the modern classics? The breakout stars of modern watchmaking, ever since the industry's reimagination as 'luxury' in the early 1990s, in recovery mode from the so-called quartz crisis? We're talking turn-of-the-century, genuinely new designs like the Bulgari Octo, the Chanel J12, A. Lange & Söhne's Lange 1 or Patek Philippe's Aquanaut.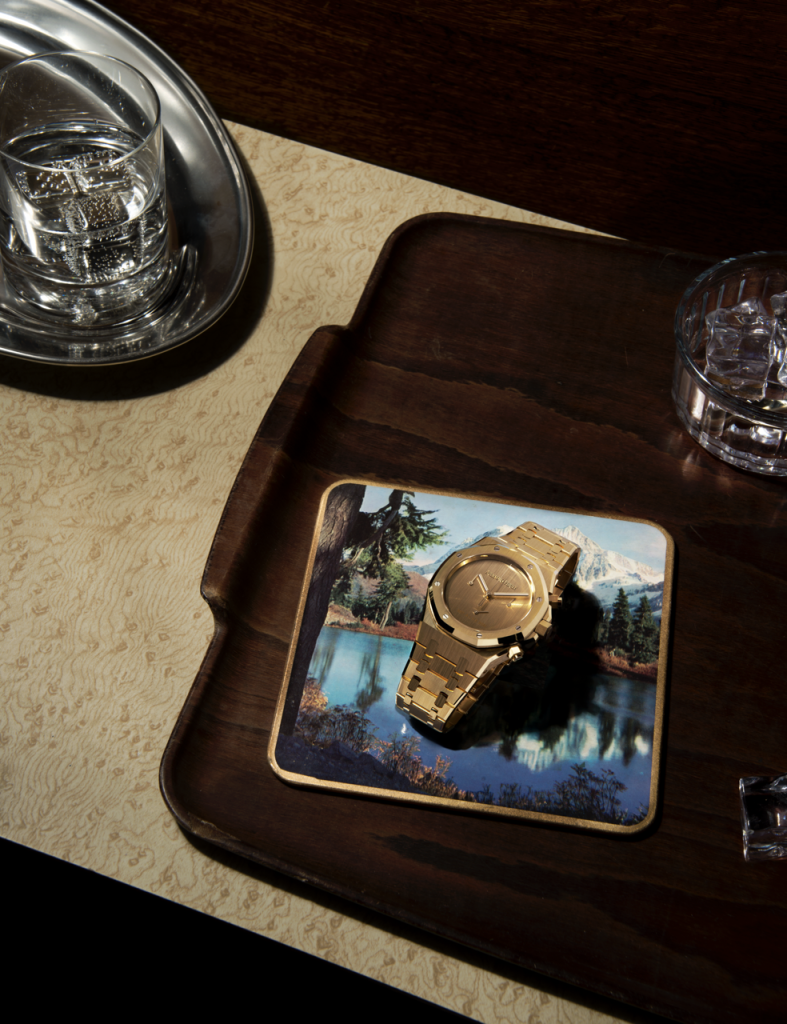 Luckily, with a few decades under their respective belts, a 'young heritage' is being forged at the hands of horology's fresh generation – with one particular influencer looming larger than most – size having always been the MO of Audemars Piguet's modern icon, the Royal Oak Offshore.
Ripped arm in ripped arm with Panerai (see page 20), the Offshore created the market for steroidal oversized watches, normalising a diameter like 42mm for 'normal' men's wristwear. (Hard to believe that the ur-Offshore of 1993 was just 42mm itself.) While Panerai had Sylvester Stallone endorsing its emergence from Italy's murky military secrets act, it was fellow beefcake and Planet Hollywood business partner Arnie who helped fuel the Offshore.
Panerai was still based on the cushion shape of a Rolex pocket watch from the '30s. It was big, but hardly the enfant terrible that Offshore represented: pumping up the delicate, octagonal facets of 1972's equally iconic Royal Oak, but in such an uncompromising fashion as to earn the nickname 'The Beast' among Audemars Piguet's dyed-in-the-wool interns. That's as may be, but from East Coast to West, at the hands of US chief and future CEO François-Henry Bennahmias, it was crucial in transforming the shy and retiring Swiss watch to bling-bling status symbol. It opened up the valleys of the Jura to hip-hop, film and basketball, paving the way for Hublot, Richard Mille and Roger Dubuis.
The world of fashion too, as demonstrated by the ritzy gold numbers photographed here. Matthew Williams' day job is creative director for Givenchy, but such is the mythic allure of the Royal Oak that his wilfully antagonistic label 1017 ALYX 9SM couldn't resist a collab'. The Offshore has helped normalise the monumental statement look, carrying over seamlessly to the Royal Oak Chronograph's own sculptural might.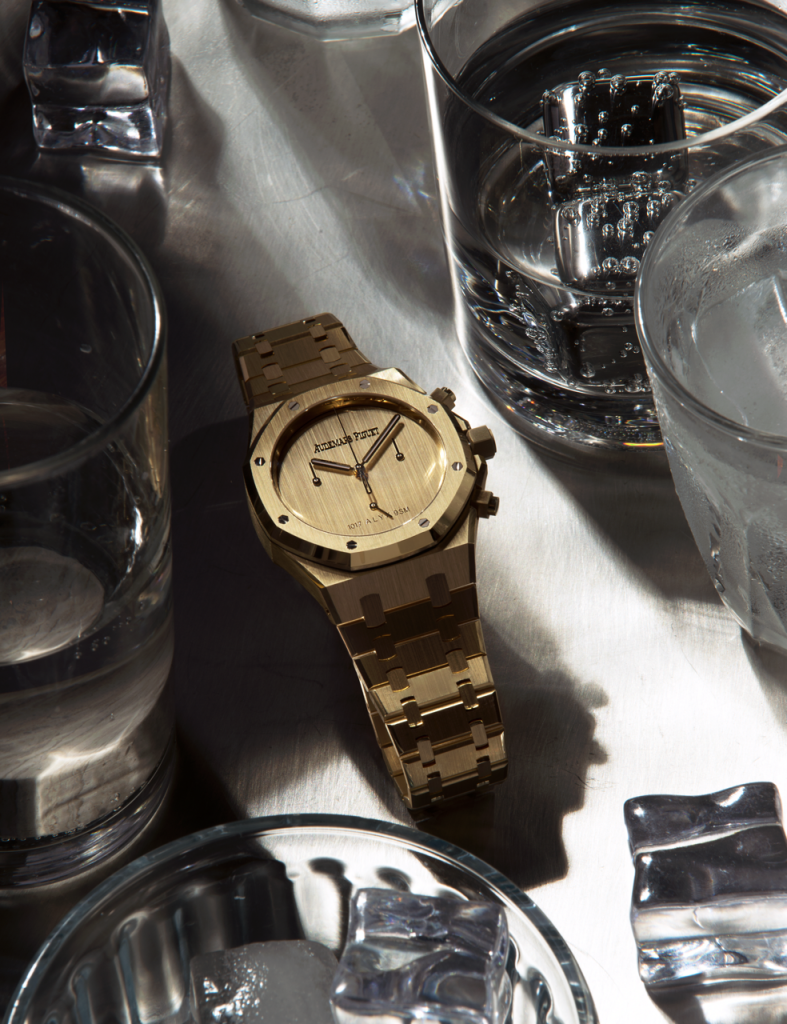 One year late, Offshore was supposed to mark the 20th anniversary of garlanded watch designer Gérald Genta's own
shock drop of '72. But AP's then-designer Emmanuel Gueit struggled for four years, saying at every stage that The Beast would never work. When it finally emerged at the industry's big trade fair in Basel, Genta himself allegedly marched onto the brand's stand, barking, "You killed my baby!"
"It took time for the Offshore's status to rise," concedes AP's heritage and museum director, Sébastian Vivas, in an interview with specialist UK title, QP. "The rise of watches as luxury items took them right back to their roots as beautiful objects to show off. And in the context of the time, the '90s, you realise that that had to mean something sporty and casual."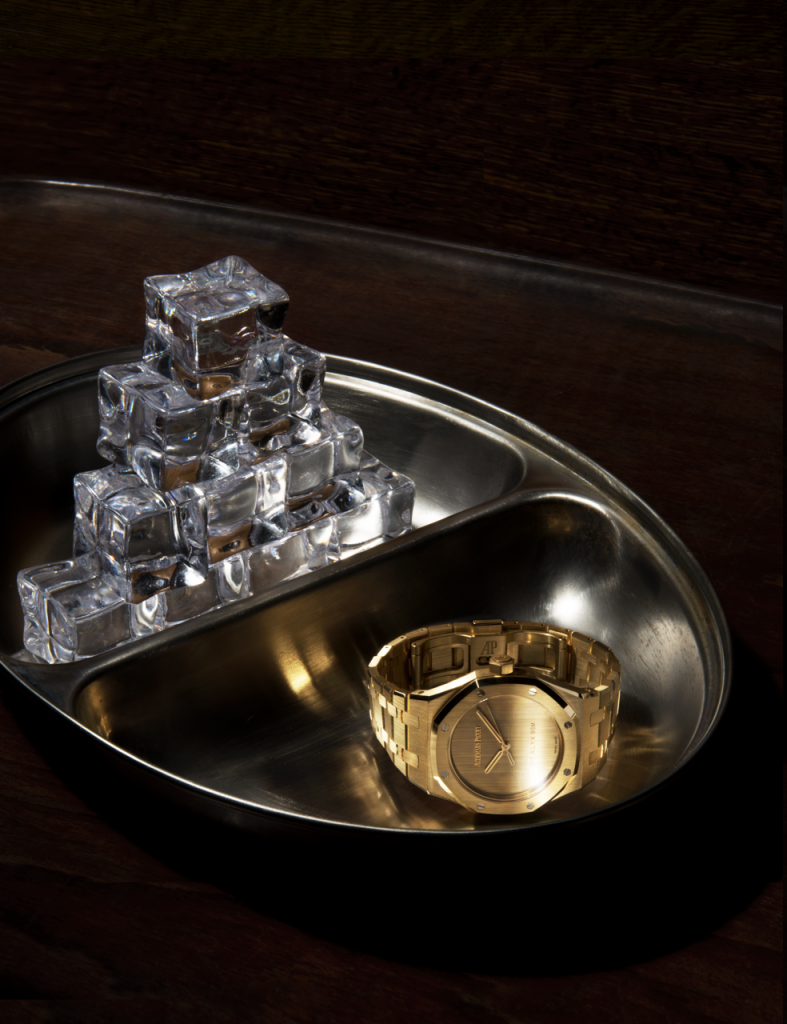 Among Gueit's many daring evolutions, the lugs were now curved, an imposing black seal was revealed under the bezel while the crown and push-pieces were clad in rubber. Also, crucially, it was equipped with a stopwatch chronograph as standard (until the noughties' three-handed Diver), compounding the youthful sporty vibe. Think perky Sony Walkman Sports in yellow, over po-faced black
B&O turntable.
It was another six years, but what truly propelled the Offshore into the mainstream and onto every Riviera gadabout's wishlist was a personality of equal stature: the aforementioned Mr Schwarzenegger. Recently retired CEO Bennahmias hails their collaboration as his proudest moment in Offshore's lifetime, with 1999's End of Days special raising $1m for Arnie's After School All Star children's charity.
More complicated, bigger Offshores followed, creeping up to 44mm, inspiring the outlandish 'Concept' series with all its bulbous, otherworldly sci-fi stylings. Offshore has become something of a crucible for materials-science innovation, too. Before Audemars Piguet decided to use forged carbon to create an entire case, carbon fibre was confined to decorative elements such as dials and pushers, since the woven nature of the sheets meant that water resistance couldn't be guaranteed. To get around this, AP worked with an engineering company near Lyon who'd conceived a method for use on aircraft propellers. Rather than sheets, moulds are stuffed with fibre strands, which are then compressed under high temperatures.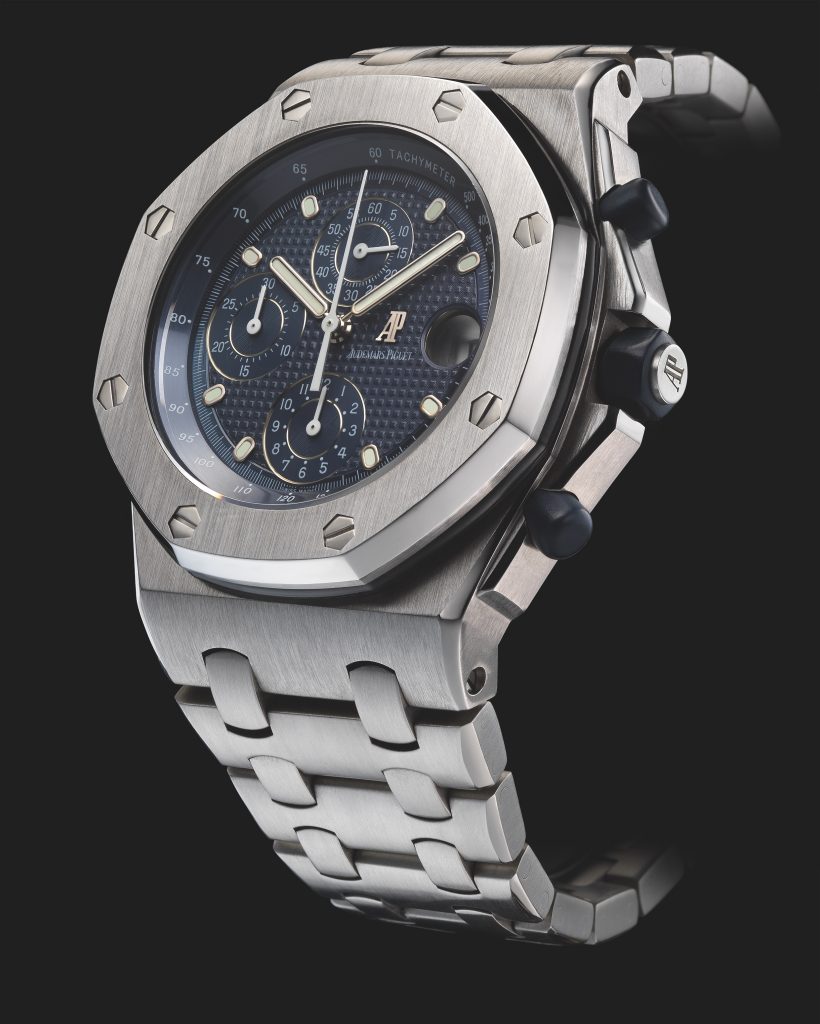 The random nature of the fusion means the marbling on each case is unique. It was debuted on the briny wrists of Switzerland's bid for the Holy Grail of the yachting world, the America's Cup, aka Team Alinghi (now sporting Tudors in titanium, for what it's worth). It weighed anchor on a gold rush of carbon-clad watchmaking, at its apogee with Oris's current adventures in 3D printing (see page 48).
AP has now turned more concertedly to ceramic, however. The Offshore's formidable facets lend well to the monumental aesthetic of zirconium oxide, plus the material's lightness means more comfort for the wearer, no matter how mammoth-like AP's designers
go. From octagonal bezel to chrono' pushbuttons and caseback, ceramic depends on a complex industrial flow.
In the words of Mr Bennahmias, no doubt echoing those of Mr Stephen Urquhart who presided over AP's daring tactics of 1993, it makes perfect sense: "It was a risk of course, but 'risk' is the Offshore's middle name. It has always sparked controversy, so it's nothing we haven't handled before."
Photography: Eliza Bourner