Crisply crenelated, sculpted, polished and burnished: the sporty heft of Vacheron Constantin's Overseas takes the venerable marque to the ends of the earth, at the cutting edge of its craft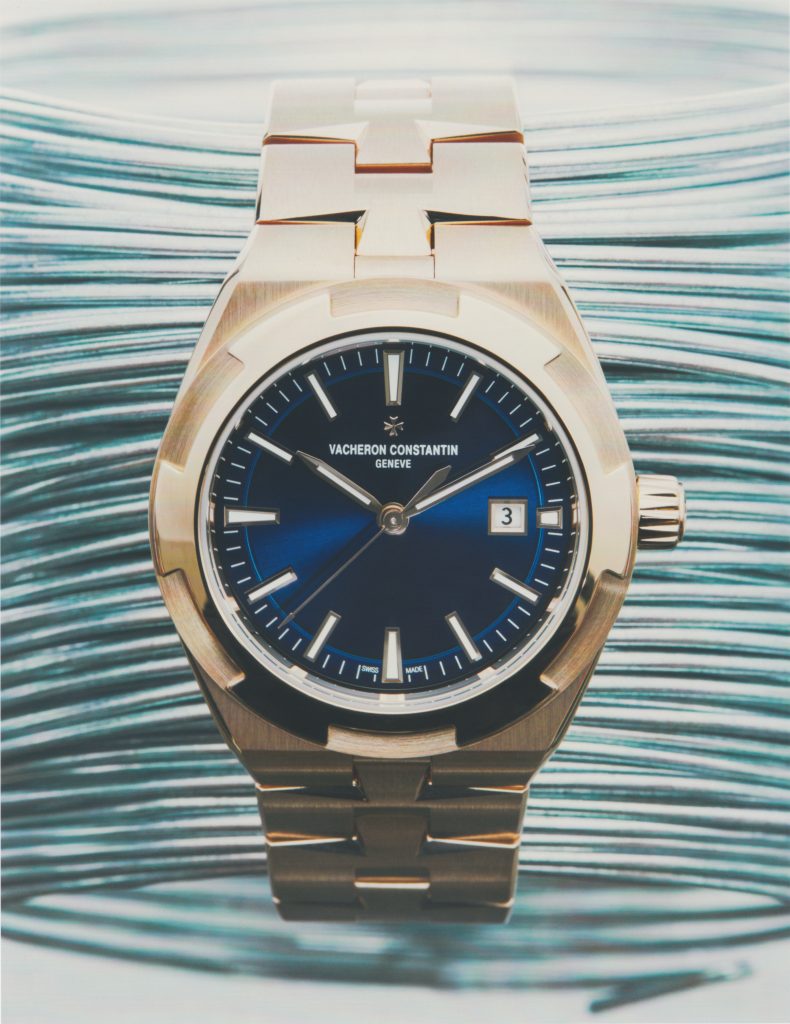 Heritage is a priceless commodity in luxury watchmaking, which makes Vacheron Constantin more valuable than most. The Genevese master boasts over 260 years of uninterrupted production – the longest in Switzerland – informing an unwavering consistency in handcraftsmanship, but also an aesthetic beamed from another time; something that feels slightly more 'Latin' than its Swiss counterparts.
It's this firmly entrenched pedigree that means even Vacheron Constantin's relatively racy line, the Overseas, comes bearing a cosmopolitan élan. And not just because it comes in gold as well as steel (regardless of intended sportiness) let alone £100k-plus 'price on application' versions fitted with a highfalutin tourbillon carousing gaily about tuxedo-blue dials.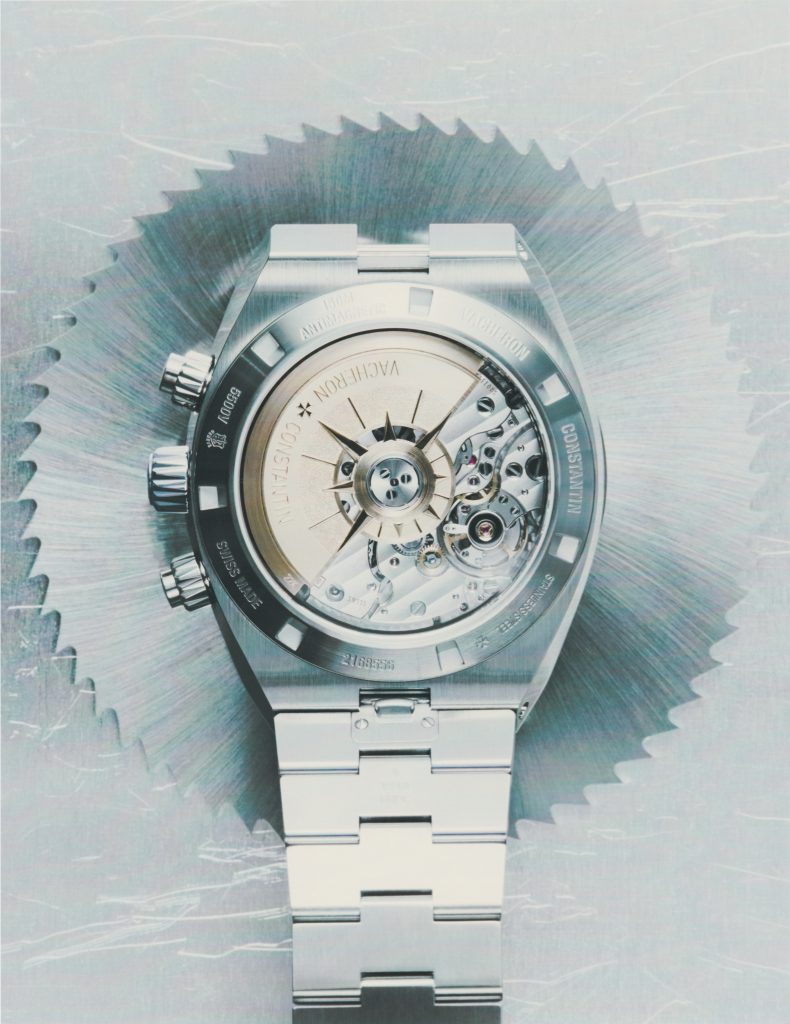 If leading oxygen-eschewing alpinist photographer and National Geographic cover hero Cory Richards sees fit to collaborate on an Overseas in titanium that still looks fit for an evening at a Montenegrin casino, you know the high-horological waters run deep here.
It's arguably down to the watchmaker's continued foothold in the heart of Geneva itself, rather than the outlying Jura mountains, where dairy farmers started by just making components during the snowy winters, rather than whole watches. It was on an island where the city's Rhône river opens into Lac Léman that Jean-Marc Vacheron opened his atelier in 1755. His son and grandson soon came into the business, taking their ornately decorated pocket watches into new markets before hotshot globetrotting salesman François Constantin came aboard in 1819.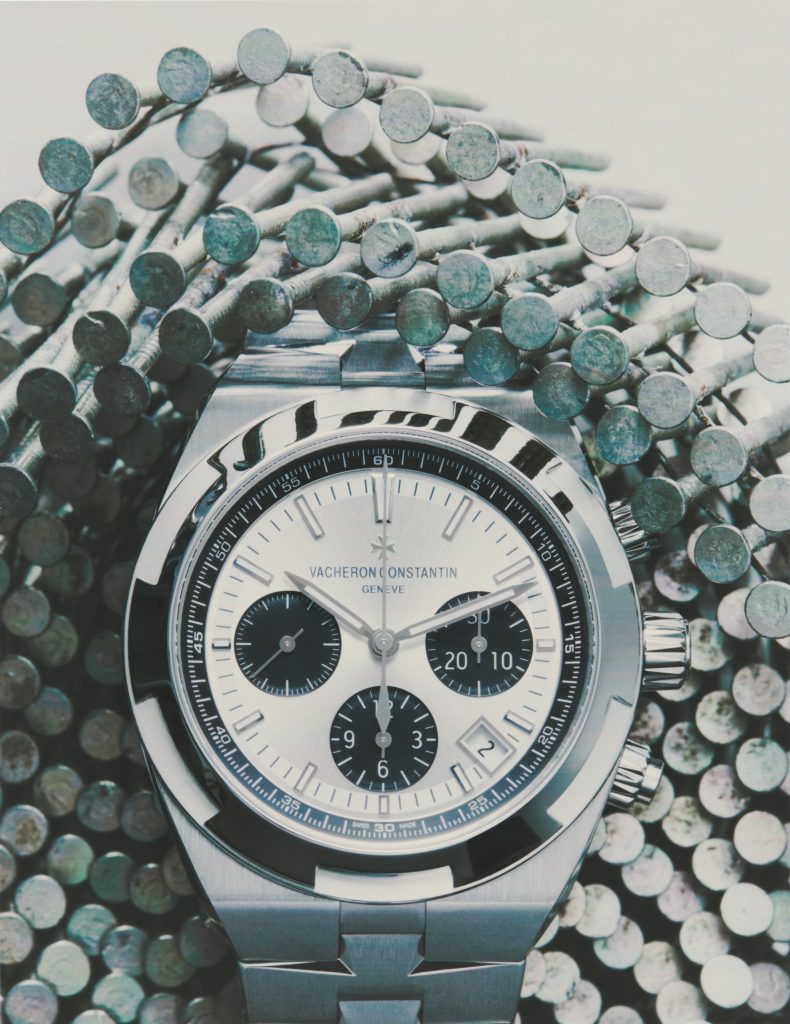 François's motto, "Do better if possible and that is always possible", first appeared in a letter he wrote to Jacques-Barthélémy Vacheron that year, and it certainly came to bear on things when Vacheron Constantin got down with the sporty luxe scene of the '70s. It was Audemars Piguet who coined the genre in 1972, with its immortal, octagonal Royal Oak – perfectly pitched at the era's burgeoning, disco-glitz jet set. Girard-Perregaux and Patek Philippe followed with their own luxurious takes on geometric steel, the Laureato and Nautilus respectively.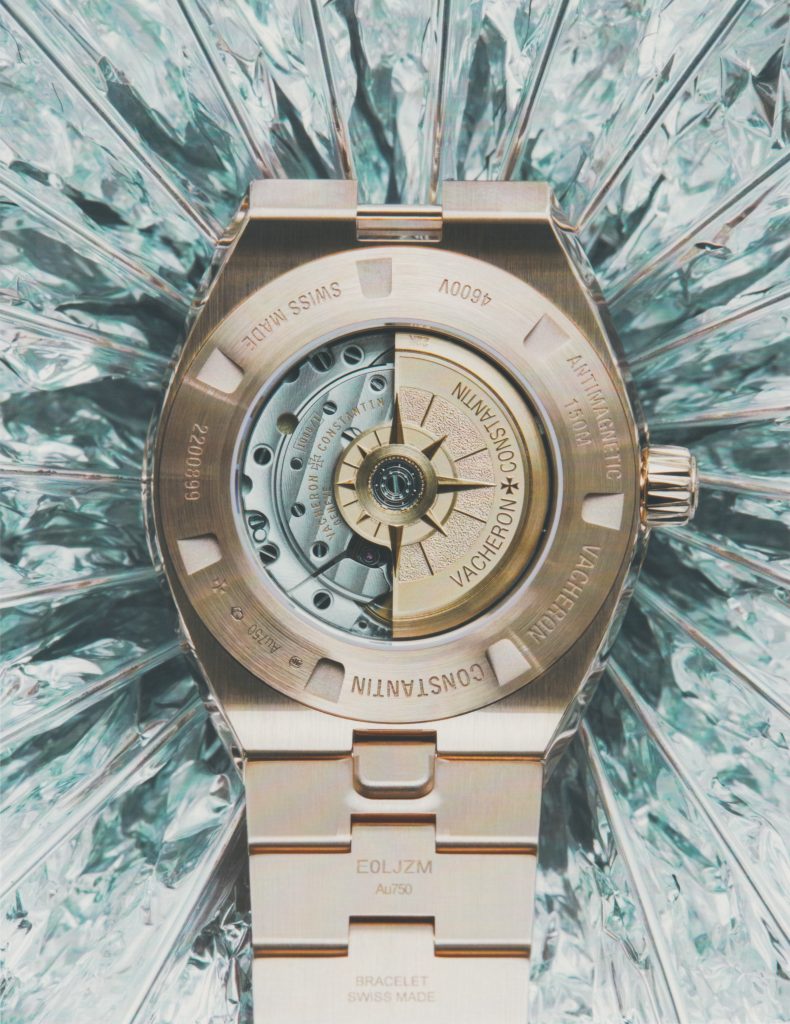 But when it came to Vacheron? The virtuoso horloger was, of course, to reinstate more of the 'luxe' to the 'sport', rendering its own player entirely in luscious gold (as well as steel, as per the genre's disruptive wont): the slinky, silky-of-bracelet and ever-so-lounge-lizard 222, in celebration of VC's 222nd anniversary. 20 years on, and 1996 saw a steroidal overhaul, with 222 evolving into Overseas.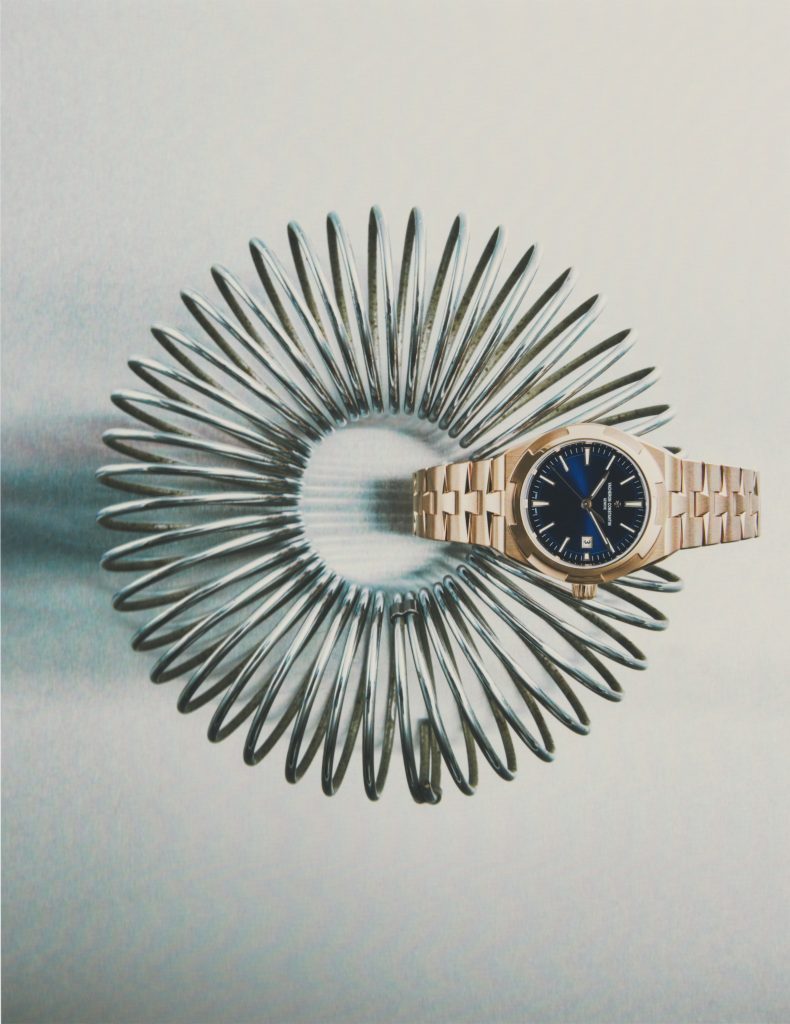 Pitched as "an invitation to travel", Overseas was now framed by a castellated, six-sided bezel, which tightened up the 'knurled' ring that crowned Jorg Hysek's original 222 design (yes, it was Hysek at the drawing board, not the Royal Oak and Nautilus's more garlanded draftsman, Gérald Genta). It cleverly riffs on the brand's Maltese Cross logo – itself descended from the shape of a cam that coordinates the 12-month indicator for 'perpetual' calendars. More to the point, the bezel pumps things up from VC's usual classical cool, while at the same time managing to instate a different form of classicism – just as a Roman temple might go for Corinthian columns over Ionic. Sure enough, its inverse Maltese angles flow seamlessly into a robust 'integrated' bracelet, whose central links fortify the motif.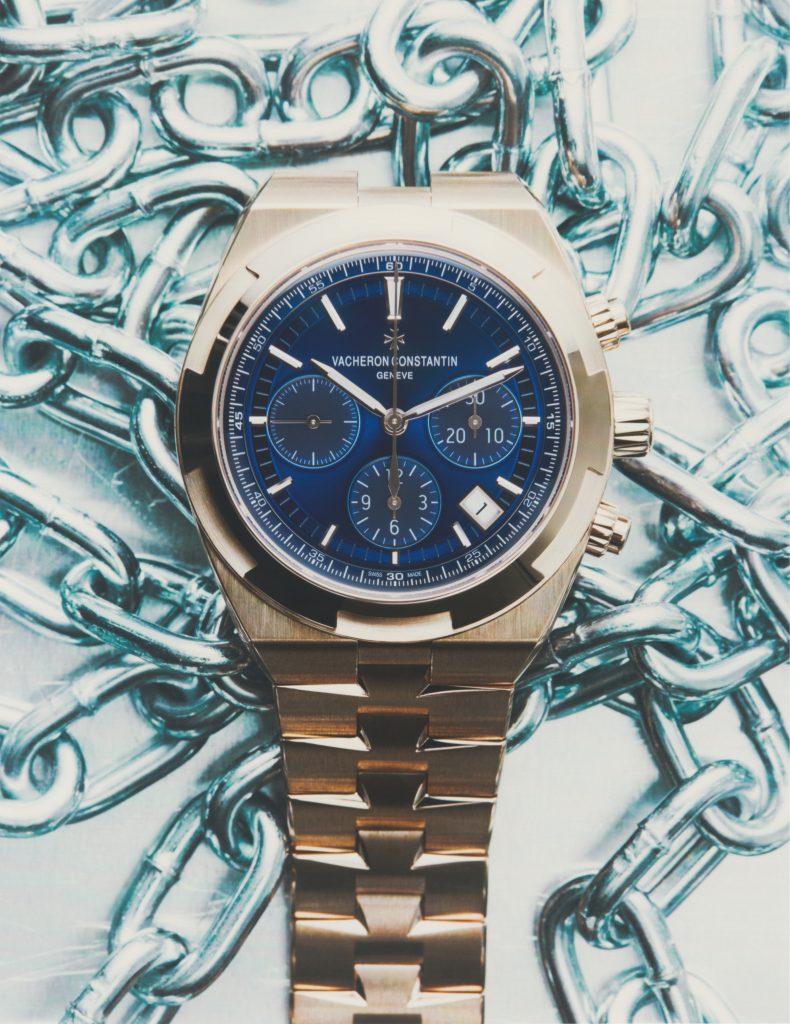 In 41mm's worth of boutique-exclusive pink gold (£58,500, yes, but do remember how much metal goes into that bracelet, as well as case), with the option of chronograph functionality (£76,500) – also available in stainless-steel 'panda eye' format (£34,300) – the three Overseas featured here are as sporty as it gets for Vacheron Constantin. Which is another way of saying: unlike anything the rest of Switzerland could muster.
That's what heritage buys you.
Photographer Rosie Harriet Ellis at Artworld
Lighting Director Garth McKee
Production Artworld