Audemars Piguet is rewriting its future, and preserving its past, with a blossoming taste for the avant-garde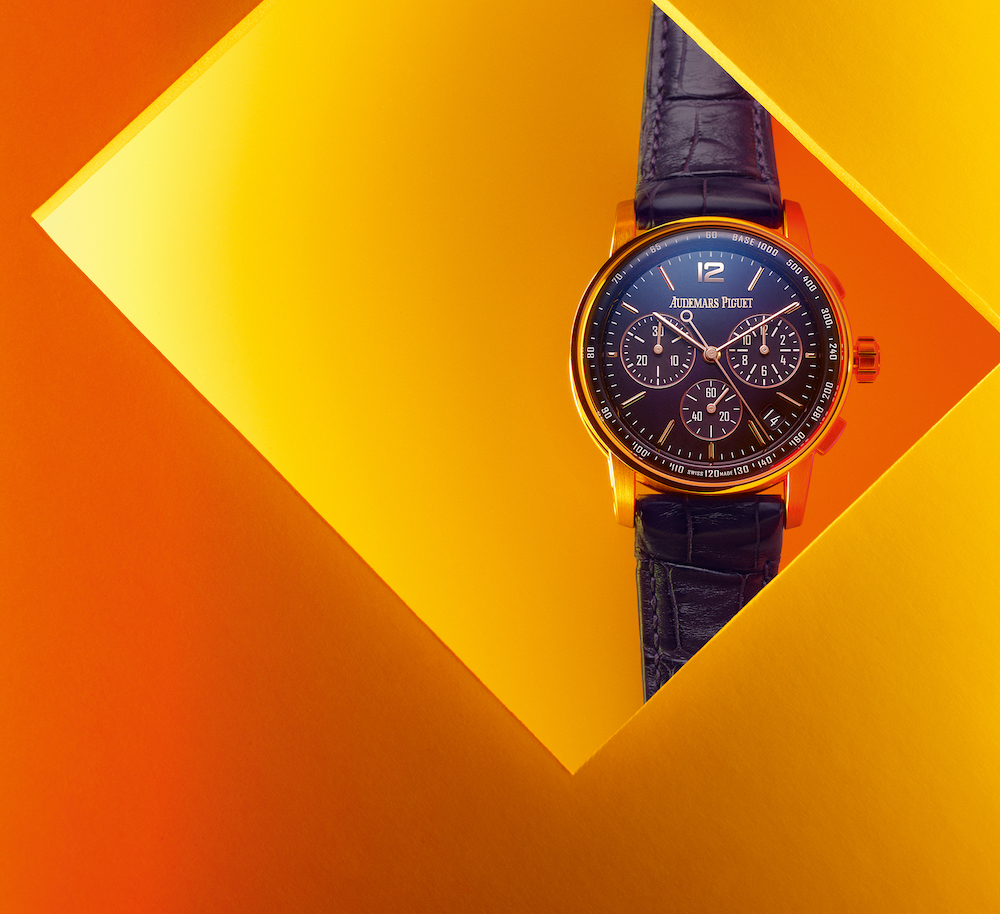 Do not adjust your sets: That most hardcore of complicated watchmakers, built solidly on the foundations of one historic model, really has gone out on a limb – not only in reinventing the modern codes of Brand Audemars Piguet in three-dimensional form, but going all-out with a Pantone swatch book.
Seemingly taking its cues from the lurid colourways of 1970s soft furnishings, the CODE 11.59 by Audemars Piguet collection, whose launch last year ruffled so many feathers, has calmed those angry birds with an exuberant spectrum of novelties. From plummy burgundy to azure blue, via regal purple, their dials' sunburst lacquers radiate a shimmering sense of depth, which makes even better sense of the underlying tension between CODE 11.59's intricate octagonal vs circular case construct.
The '70s comparison isn't a bad one, as the eight-sided caseband has its roots firmly in the decade that taste forgot – ironic, given how stylish its original home, the Royal Oak was, and still is. It was a slow burner at the time, thanks to the frankly alien proposition of a luxurious steel sports watch with a price tag soaring above equivalent gold watches (everything to do with how tricky it was to machine and polish all those intricate facets in steel); slow, until Audemars Piguet started aligning keenly with high-profile golfers, then surprised everyone with 1993's introduction of a beefed-up Offshore iteration – a Royal Oak "for young people" (albeit young people who lived on the Riviera).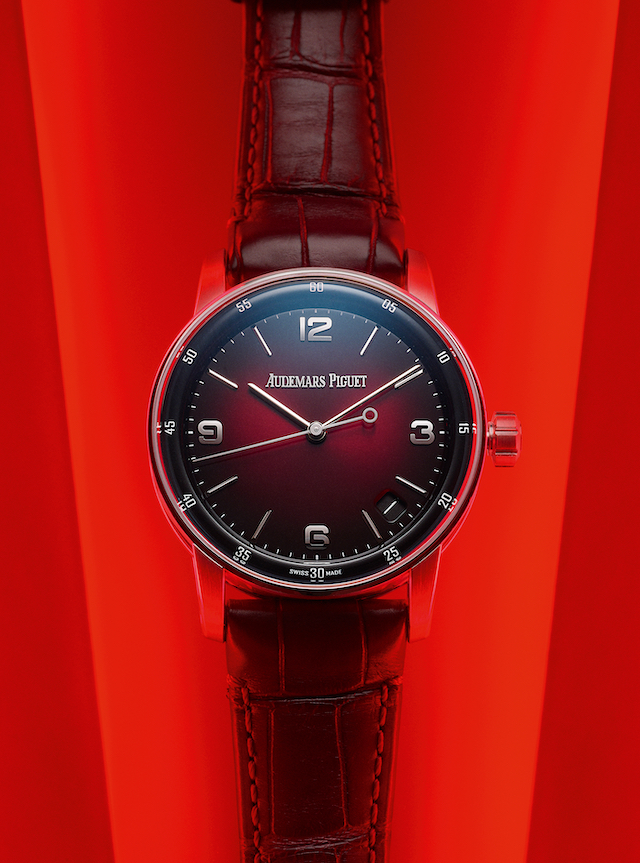 Of course, there were detractors – a steroidal take on a luxury timepiece that couldn't fit under a French cuff seemed as far-fetched as a Ferrari with four seats.
But it proved to be a pioneer, cementing the continuing trend for uncompromising, statement wristwear. More significantly, it laid the foundations for Audemars Piguet's modern-day phenomenon, in single-model, eight-sided form.
Not soon enough, CODE 11.59 is the long-overdue answer to 'What other than Royal Oak?' And in less than two years it has more than lived up to the expansion of its own acronym: Challenge, Own, Dare, Evolve; as well as that 'What's next?' tease of a timecode. Like Royal Oak, it has effortlessly showcased the full suite of Audemars Piguet complications (chronograph, perpetual calendar, minute repeater…you name it, Audemars Piguet makes it), but with a softer, more artistic flair than the Oak's brutal bezel and hexagonal screws.
There's something else though. Because, when it comes to Swiss watchmaking, place is as important as product. From its mainstay in the sleepy village of Le Brassus, Audemars Piguet has reigned as high watchmaking wizard for nigh-on 175 years, deep in the heart of the Vallée de Joux – the 19th century's equivalent of Silicon Valley, perched serenely above Geneva and home also to Jaeger-LeCoultre and Blancpain.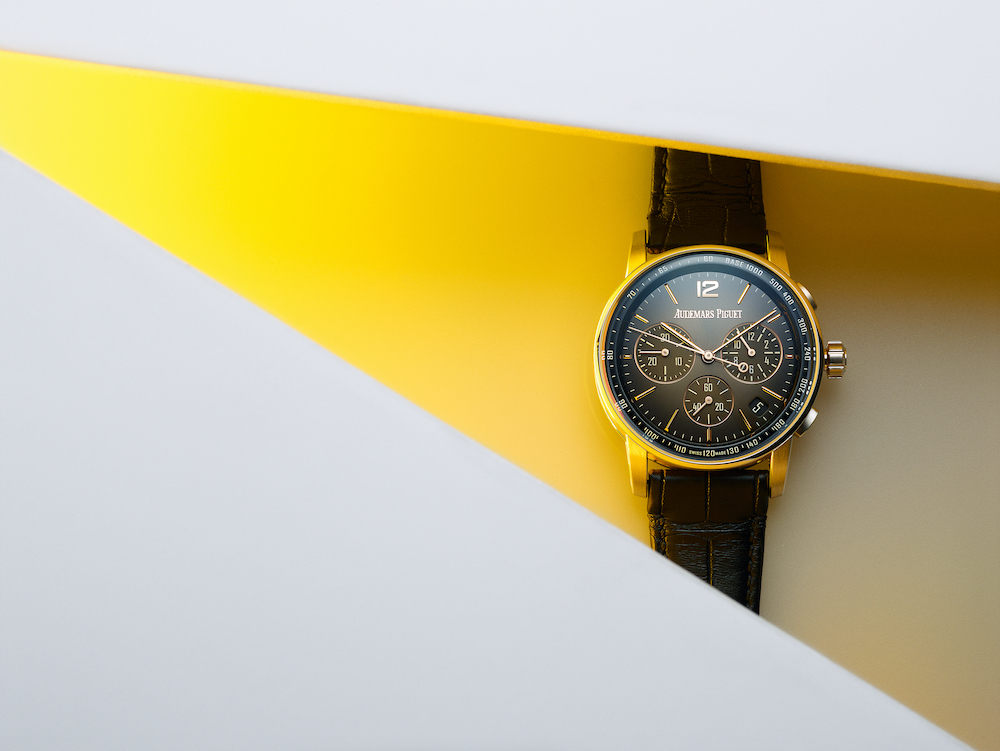 Heritage is everything, and even though Switzerland's Jura Mountains are no longer reliant on dairy farmers pivoting to watch-component manufacture during the snowy winter months, watchmakers do like to stay local. So Audemars Piguet rightly stays put where it has been since 1875, expanding their historic home in increments, drawing on the local talent. And like Patek Philippe, Omega and Jaeger-LeCoultre before them, they've now immortalised their lineage with a purpose-built museum.
Only, no one expected this sort of museum. Imagined by Danish architect Bjarke Ingels and his BIG partnership, which laid the foundation stone as far back as 2017 (such was the complexity of the build), the new Musée Atelier absorbs the Audemars family house's neighbouring, priceless collection within a futuristic spiral extension. Two interlocked 'swoops' are bedded into the valley's slope, entirely supported by their curved glass walls and topped with a living roof.
As family pillar Jasmine Audemars concluded during the ceremony, "This project is far from simple, but it is important – not only for Audemars Piguet but for the entire Vallée de Joux. We thank our neighbours for their support, and especially for their taste for avant-garde projects!"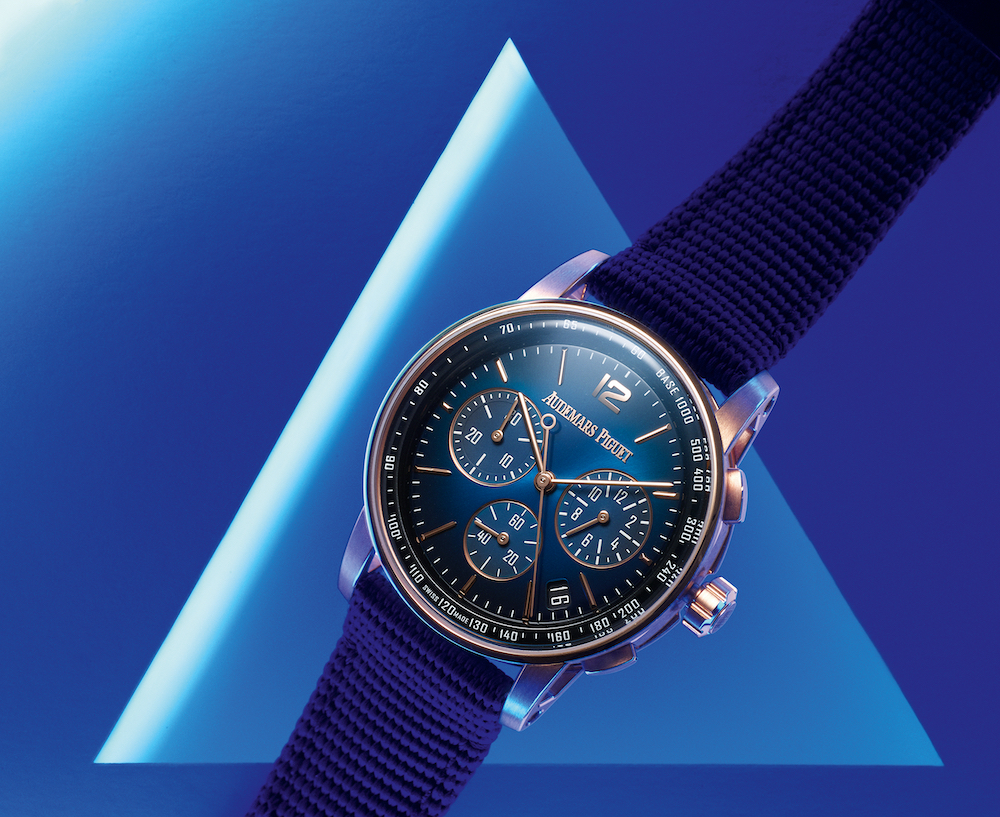 'Avant-garde' is putting it mildly, even for a serial disruptor like Audemars Piguet. Thanks to each glass wall's heft, in combination with bronze-mesh shades, the interior is a dreamy open-plan space with an expansive aspect on the Joux valley and its cowbell-clanking residents. Walk the contoured corridors and you don't just mingle with Audemars Piguet's 300-odd historic artefacts, you're rubbing shoulders with living history: the maison's most elite watchmakers, toiling away at their new workbenches, dotted along the outer periphery.
Given that it takes eight months to assemble and adjust Audemars Piguet's 684-piece catalogue topper, you're unlikely to notice any more progress than when scrutinising the epic Universelle of 1899, frozen majestically at the heart of the Musée; but, on a watchmaking level at least, things do remain restless at the heart of the atelier.
And from the perspective of collectors, this restlessness is writ large by CODE 11.59 – a new history in the making.
Photography by Marcus Schaefer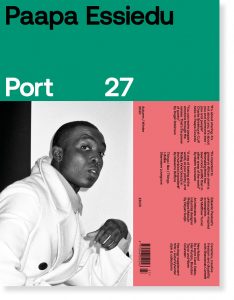 This article is taken from issue 27. To buy the issue or subscribe, click here