Seafood specialist David Cook talks us through their delicious take on this seasonal fish dish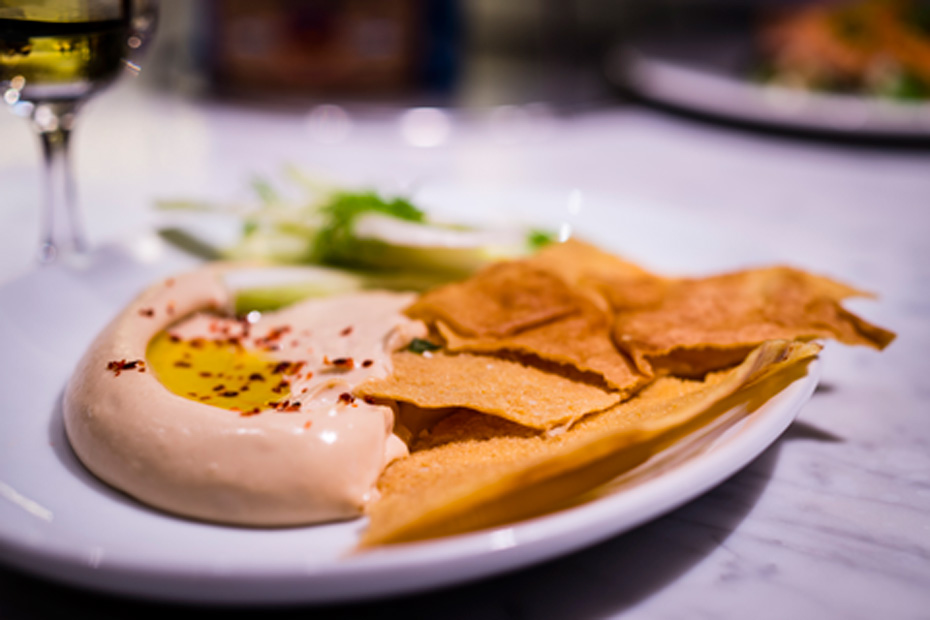 Oyster farmers and restaurateurs the Wright Brothers' Spitalfields restaurant is their third, but it's also arguably their best. Known for their fresh seafood – oysters, baby squid, sand eel, whelks, clams, crabmeat croquettes – the Spitalfield outpost is tucked cosily in the corner of Spitalfields' indoor market, and boasts a fresh, elegant menu curated by head chef David Cook that features all of the flavours you might expect from one of London's premier seafood bar. Cook talked us through one of their seasonal cod's roe dish.
Ingredients
100g smoked cod roe
¼ piece pita bread (soaked in cold water)
50ml sunflower oil
50ml olive oil
1 clove garlic (crushed)
2 tsp lemon juice
1 tbsp water
Method
1. Peel the outer membrane from the cod's roe, being careful to remove it all as it can be quite bitter. Place the roe, garlic, lemon juice and drained pita bread into a food processor.
2. Gradually add sunflower and olive oils, as if making a mayonnaise, before adding water to thin to desired texture (should resemble a creamy hummus texture).
3. Check for seasoning.
4. Serve drizzled with olive oil, thin slices of toasted bread or crisp bread and raw vegetables such as fennel, cucumber or celery.
(Serves four)