As Nick prepares to pop his sushi cherry, his thoughts turn to the perfect accompaniment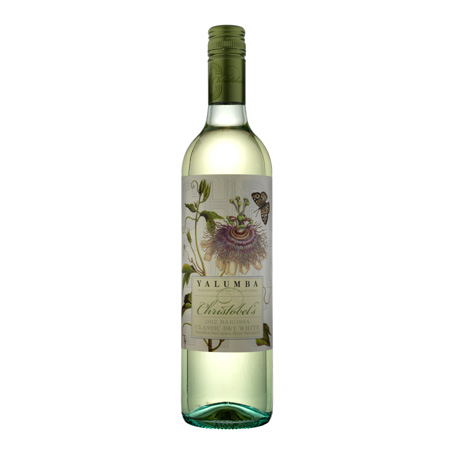 I have a confession to make, not a major one, but one that might raise an eyebrow or two: I have never had sushi. Whilst watching the wonderful Jiro Dreams of Sushi documentary on Netflix, I relayed this fact to my girlfriend who was so shocked, she went and booked a restaurant to pop my sushi cherry. I'm excited, to say the least. It got me thinking about something that would complement the meal – my mind obviously turned to wine. By the time you read this I will have been, but at the time of writing, I have no real idea what I'm in for, except raw fish. So I want a wine that is going to be a good all rounder, and I plumped for a 2012 Barossa blend of Semillon, Sauvignon Blanc and Savagnin from Yalumba Christobel's range.
Barossa is synonymous with Australian wine, now in its fifth generation of wine production. In 1839 George Fife Angas' South Australian company bought 28,000 acres at a £1/acre and sold them onto landed gentry, mostly German Lutherans with not a convict in sight. The rest, as they say, is history. Samuel Smith, a migrant and brewer from England who wanted a new life, founded Yalumba in 1849. Originally planting by moonlight, he named the site Yalumba, which in Aborigine means "all around the land". Yalumba is now Australia's oldest family owned winery, under the guidance of Robert Hill Smith. With one of Australia's leading winemakers, Louisa Rose, in charge of the product, Yalumba is producing great wines.
The wine is a blend of 81 percent Semillon, 15 percent Sauvignon Blanc and four percent Savagnin. Bright straw green in colour, the 2012 Christobel's shows classic Semillon aromas of ripe honeydew melon, citrus blossom and cut grass complemented with notes of guava and green apple skin. Fine and refreshing, the Semillon provides richness and depth with fruit flavours of lemongrass and lime, while the Sauvignon Blanc offers layers of guava and a fine mineral finish. This wine goes great with fresh seafood, so get your sushi in and enjoy.