Nick Rainsford heads to the Cape for this week's white, a fruity chenin blanc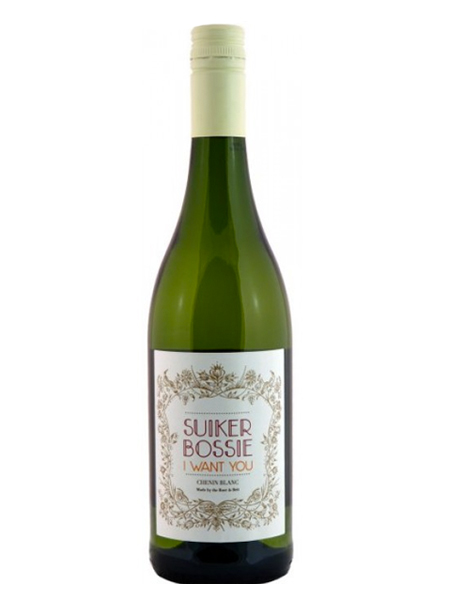 South Africa. They only make Pinotage right? Wrong. This week, a wonderful take on a French staple, Chenin Blanc, by the partnership of Boer and Brit – a wine making duo of Stefan Gerber, a great, great grandson of President Paul Kruger and Alexander Milner a great, great grandson of Field Marshall John French. But this is a wine column, I'm not here for a discourse on the Boer War, though it seems even in winemaking, the turbulent past of South Africa rears its head. This is not about war but love.
The wine is called Suikerbossie, Afrikaan for "I want you", an African folk song of love. Putting ancient family rivalries aside, the two have paired up to produce a range of dynamic and exciting wines. The Cape was originally planted with vineyards to relieve Dutch sailors of scurvy travelling to the Indies. Love and war, sailors and scurvy, this weeks column has it all! Hailing from the Western Cape, its hot summers and cold and wet Atlantic winters ensure the grapes have a long slow ripening process. Couple with this, a 100 percent steel tank fermentation preceded by a cold maceration, ensures the clean fresh varietal characteristics are preserved. Thank heavens!
The wine comprises a blend of chenin and viognier grapes, 95 percent and 5 percent respectively, which makes for a very modern and fresh chenin. As opposed to Loire chenins, the South Africans tend to be more tropical due to the warmer weather. On the nose, we get an array of delicious sweet fruit: there are notes of peach, guava, apple and a final lingering note of honey – a delicious symphony of flavours. The wine conjours the image of sitting on a veranda with a platter of fresh fruit before you, the sun is setting over an orchard and the birds giving their dusk chorus. All is right with the world. The palette is rich, with the predominant flavor being apples dusted with cinnamon and drenched in honey, and ripe, juicy pears. Despite it's richness, the wine has a wonderful dryness which keeps you going back for more. Pair this with meaty fish, monkfish tails, or some chicken and garlic leaf.