Nick Rainsford uncorks a warm, fruity red from the French valley of Rhône to see in the bank holiday in this week's column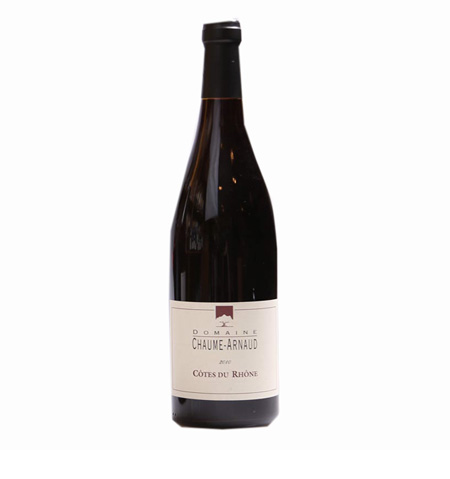 Huzzah, another bank holiday is looming! Will you be winding your merry way around a May pole, partaking in a spot of morris dancing, or maybe even a cheeky march and some lectures? May Day has it all. I would like to think I'll be working in the garden, but given our notorious luck with rain and bank holidays, I might be better served inside by this lovely little red, the charming 2010 Côtes Du Rhône from Dominae Chaume Arnaud.
Run by husband-and-wife team, Philippe and Valérie Chaume Arnaud, the vineyard is situated in Vinsobres, one of the most northerly Rhône villages, located in the southern half of French Rhône region. In 1999, Valérie took over the land from her parents, and she now makes the wine whilst Philippe tends to the biodynamic vines. Vinsobres is coming into its own at the moment as one of the standout wine producing villages. The Syrah grape in particular is found to flourish in the area, owing to its cool micro climate and relative altitude. Grenache and Syrah are the dominant blends usually favoured in a Côtes Du Rhône, alongside a third lesser known grape, as the French villages usually have obscure local grape varieties that have yet to make it to the world stage. In this instance, the wine is made up of 60 percent Grenache, with Syrah and Cinsault taking 20 per cent each.
On the nose the wine is full of sweet fruits, ripe juicy black cherries and deep red plums, set against a wonderful, warm spiciness of liquorice and tobacco. In the mouth, it's dry, with excellent body that really delivers on the dark fruit. I'm not quite sure what traditional May Day grub is, but I would personally enjoy this with a roast of whatever takes your fancy, or a good hearty bangers and mash. Now, where are my clogs and breeches?
Thanks to the Berry Bros. & Rudd Wine Club