Nick Rainsford draws inspiration from the delicate Pinot Noir grape this week, with rousing raspberry and pomegranate notes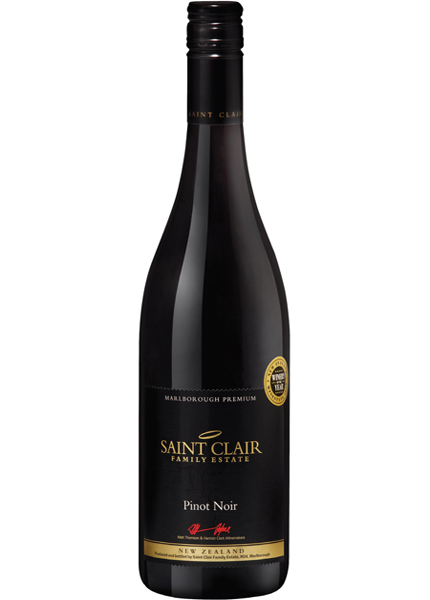 I've felt like death this past week. Quite frankly, the last thing I wanted to do was drink wine. I couldn't keep chicken soup down, let alone alcohol. So, wrapped in my duvet and feeling pretty sorry for myself, I put a film on. Sideways…
In that wonderful little film, there's a speech about a rather special little grape. Pinot Noir. In the words of Miles (played by the brilliant Paul Giamatti): "It's a hard grape to grow… It's thin-skinned, temperamental, ripens early… It's not a survivor like Cabernet, which can just grow anywhere and uh, thrive even when it's neglected. No, Pinot needs constant care and attention… In fact it can only grow in these really specific, little, tucked away corners of the world. And, only the most patient and nurturing of growers can do it, really. Only somebody who really takes the time to understand Pinot's potential can then coax it into its fullest expression"
It was a call to arms: Pinot Noir was the grape to coax me out to my fullest expression. I leapt (delicately) from my sick bed, and grabbed a bottle of a tidy little New Zealand from one of the country's leading winemaking teams, Matt Thomson and Hamish Clark. Under the stewardship of Neal and Judy Ibbotson, the Saint Clair label is widely known beyond New Zealand, having have garnered many awards since its inception in 1994.
Like any decent New Zealand wine, it hails from Marlborough and is incredibly light in colour, almost a deep coloured rosé, though the lightness in colour belies its deep depth of flavour. There are aromas of ripe red cherry and raspberry, with an undertone of minerality. On the palate, one again gets a hit of cherry and raspberry, but also a wave of cranberry, both bitter and sweet, finishing off with a mild toasted spicy tobacco note. As a Pinot Noir, this would be fine on its own, but paired with white meats – chicken, turkey and pork – or with more complex fish dishes, such as bouillabaisse, you'll be very happy.
Now excuse me, all this talk of food is making me nauseous.