It's all about the meat at Russian restaurateur Arkady Novikov's latest Mayfair venture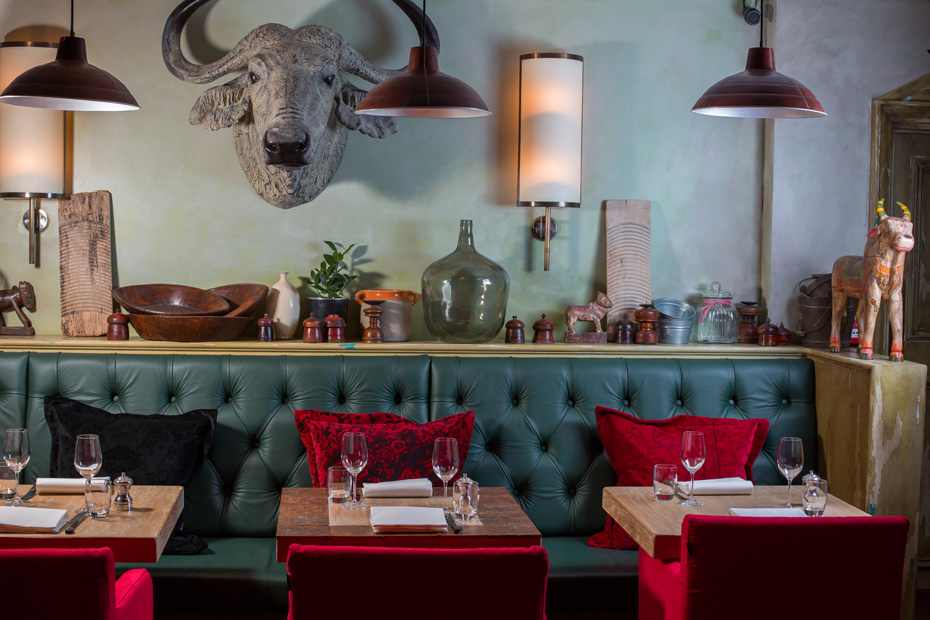 Having launched Novikov Restaurant and Bar on Berkeley Street in 2011 (for people who adore the very best sourced ingredients, regardless of cost: the dim sum and sushi is extremely good and appropriately expensive), Mr. Novikov's expansion from Moscow – where he owns several much loved restaurants – into London has thus far been a success.
Rextail, his new venture in London's Mayfair, enforces this drive; it focuses on 'fish, game and meat with an international flavor', but, if you ask us, you go to Rextail for the meat.
The braised short beef ribs and herb baked bone marrow was close to perfect, which seems over the top, but that's how it felt at the time, and anyway food can do things to a person. It made me feel special. A rich, unctuous affair that had clearly been cooked down and reduced for hours, if not days, it was one of the best meat dishes I have ever tasted. Other dishes that caught our eye were Suckling Pig with Caramelised Apple and Australian Wagyu 6th Grade 180g Fillet Steak (that steak will set you back £85; most other courses are a quarter of that). But it was the braised short beef ribs that stole our heart.
What they also do well at Rextail is atmosphere. We went on a dark and chilly evening, and walking down into that long, wide ground-floor space filled with emerald and red chairs felt just right, so inviting, practically urging us to grab a table and relax. Their busy kitchen fills the end of the restaurant, close enough to see what's happening, far away enough not to be too noisy.
Head chef Adrian Martin, formerly of Annabel's, Mark's Club, Harry's Bar and George, has created a varied menu that champions fresh produce and simple, no nonsense presentation. General manager Livio Italiani is one of the UK's most respected sommeliers. We had a feisty play fight on the way out of the restaurant (I think it was play) as if we had known each other for a decade. I like being made to feel at home like that.
Rextail looks like it's been around for many years, though it opened late 2013. What else? Did I mention they were good at meat?
Words Ben Taylor