The acclaimed French chef outlines his modern cuisine philosophy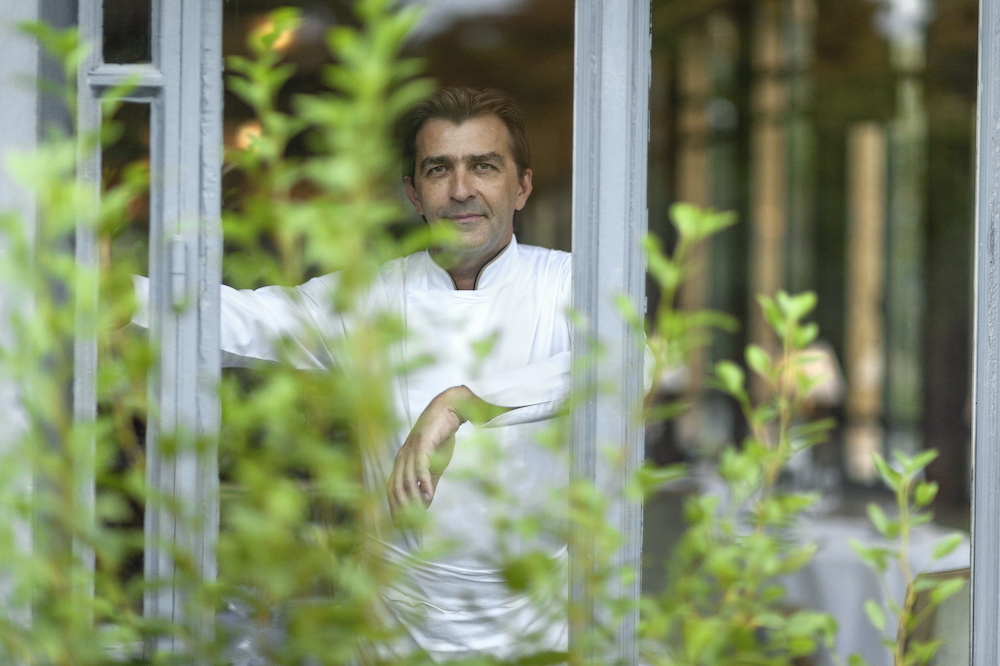 Even by French gastronomy standards, Yannick Alléno's career is an impressive one. After gaining kitchen experience in his parents' bistros in the Paris suburbs, Alléno secured his first job at just age 15 at the illustrious Le Royal Monceau Paris. More prestigious placings followed, including a defining period at Paris' historic restaurant Drouant, before he gained his first Michelin star in 1999. His subsequent tenure at Le Meurice earned him the coveted three stars in 2007, a feat which he replicated a decade later at Le 1947 in Courchevel.
The pinnacle of this star-studded career is Pavillon Ledoyen, the Parisian property which Alléno took over in 2014. The building houses three restaurants, including his eponymous Alléno Paris, which together hold a total of six Michelin stars, more than any other independent establishment in the world. Hard work surely underpins this level of success, but so do the simple but solid principles that guide Alléno's cooking, laid out in the 18-point manifesto behind his signature Modern Cuisine. His research into the foundations of French cuisine has led to the development of new techniques, particularly in extraction and fermentation, and helped define this Modern Cuisine which now influences every restaurant he puts his name to. His latest venture is taking the reins of the Hôtel Hermitage Monte-Carlo's one Michelin star establishment, now renamed Yannick Alléno à l'Hôtel Hermitage in honour of the chef, where he will present his signature style for the first time in the Principality.
Port caught up with Alléno at Pavillon Ledoyen in Paris to find out more about his Modern Cuisine philosophy, the importance of sauces in French cooking, and his plans for the Hôtel Hermitage.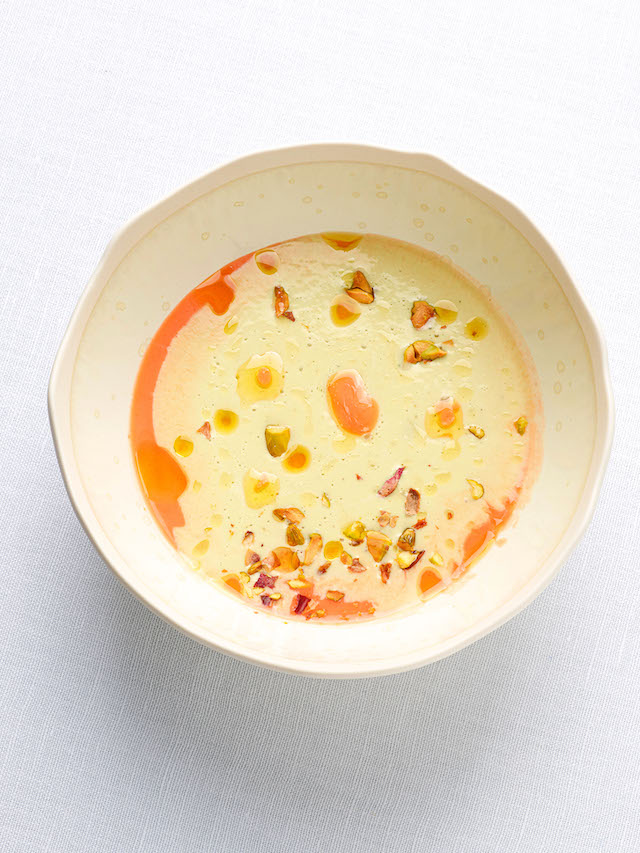 When did you first fall in love with food?
Oh my god, the first, maybe my mum's carrot puree? So since forever, I think. My parents worked in a bistro and at that time we didn't buy anything prepared, my mum used to cook everything for me and my brother and it was the best, every time. Even the spinach was good!
How do you like to run your kitchen?
I try to share my knowledge and I try to increase their knowledge and their faculty to create. It's a democracy.
Your style of French cooking is known as Modern Cuisine, a culinary movement which you started in 2013. How would you describe it?
You know, the French cuisine at the time had to wake up. Around the world there are a lot of great chefs making things and I think at that time no one was taking the flag for French cuisine and saying, OK, can we develop a new cuisine, a new French cuisine? So we looked back at Escoffier to create new sauces, new confits, new chocolates. This is the role of the French, to advance food. France has the right DNA to survive for many more centuries but sometimes we have to wake up.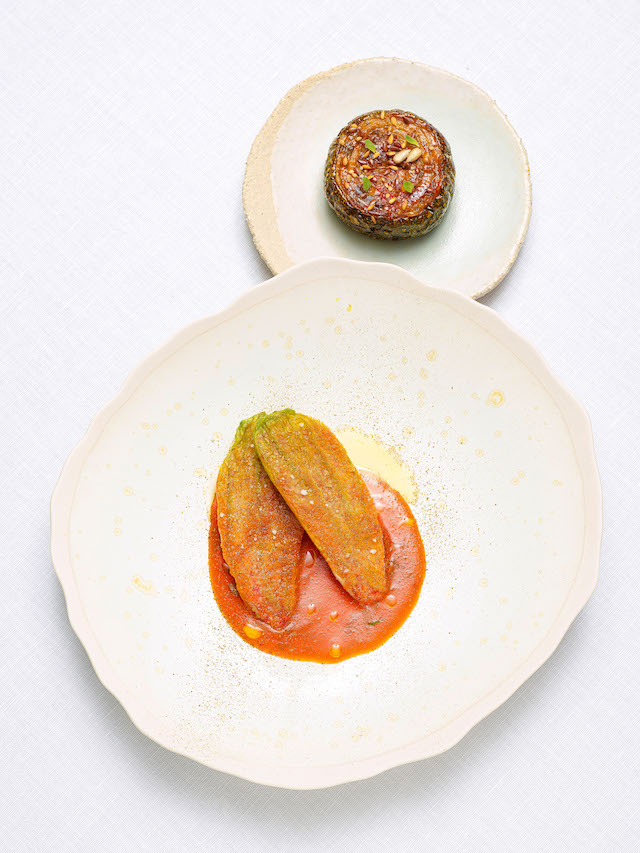 Did you find that it was difficult to modernise French cuisine, which is so rooted in history?
To modernise any cuisine what you have to change is the sauce. You need to write new sauces. It's like you as a writer, you will need verbs to describe and to write an article, well, cuisine is the same and the verb of the French cuisine is sauce. So if you understand that, then you can move around and make something new with that, you can make a new salad, a new pastry, a new ice cream… a new cuisine.
Is this why you developed your own patented your own technique, Extractions, for creating sauces?
Yes, that's what I have understood in my life and now it's time to share that knowledge and say to everyone, you have to do sauces. In fact, we've just created The School of Sauce in the Institut Paul Bocuse in Lyon. I think that the younger generation has to pass through the door of sauces. They have to go in that direction first. Because the interest on a plate, 80 percent of it is sauces. It's huge. And when you understand that you understand how you have to create your dishes.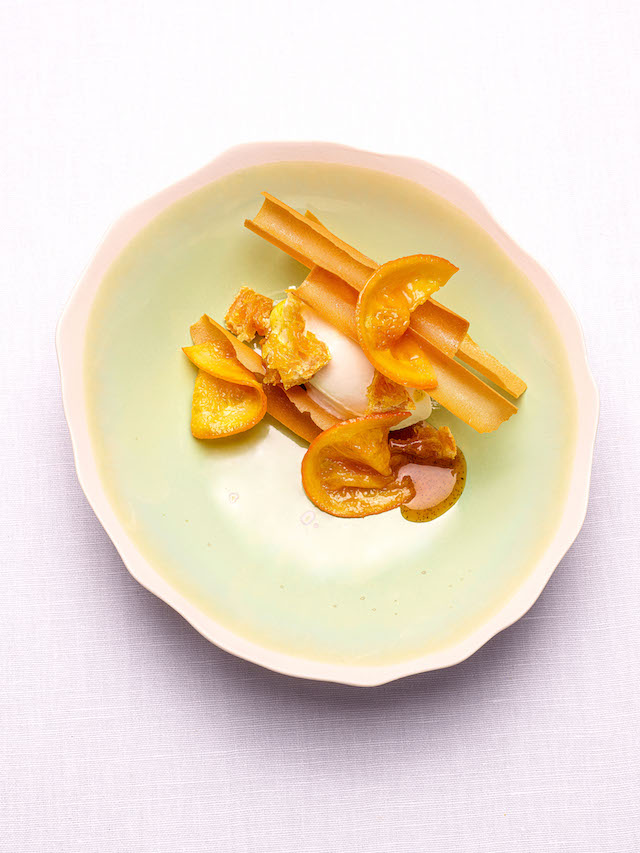 You're also very interested in fermentation. How did you decide to use it in your cooking?
It was before what I did with sauces. I wrote a book called Terroir in 2009 and terroir for me is the truth of the soil, it's not the geography. If you understand what the soil gives to the vegetables and if you join that with the new sauces then you can understand the difference in the taste of the liquid, like a wine. If you create a nice sauce you have a measure of taste, it's called caudalie like in wine, and you can have a very deep taste. But if you add fermented products in there then you have vibration inside and the sauce is deep and alive. If you do fermentation without cooking, OK it's acidic and there is energy but finally, what do we have beside that? I am cook, cuisinier is cook, so when you use fermentation and fermented products it is to use that in your sauces. So that's why I am looking at the duration of fermentation, it's not really to preserve, although of course you can preserve, but it's to find some very interesting tastes. Of course, we can use it to make new things but the main reason was to understand what fermentation could bring to my sauces. You can bring complexity and that's what we are all looking for, something that you've never had before. 
And so will you be taking these ideas to the Hôtel Hermitage?
There is some of that of course, but you know the Hermitage will be a Pavyllon (Alléno's one Michelin star gastronomic counter in Paris) which is a kind of bistro-style restaurant. I don't want to do a super gastronomy restaurant there in Monaco. Of course, you will find all the evolutions my dishes on the menu such as the sugar-free desserts but what we are proposing to our customers is a place where they can go every day, every month, all day long and all year long. That's what Pavyllon is like. We work hard to create emotion of course, but it's gastronomy without all the chichi and pompom.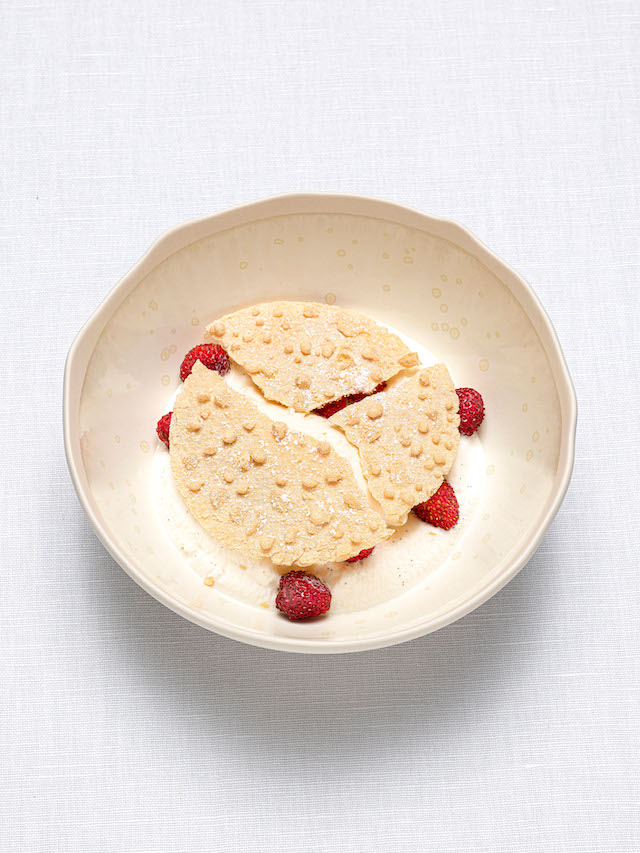 You have worked within hotels many times before but what drew you to the Hôtel Hermitage?
The project is fantastic. It will be one of the places to be, I think, because of the location. What I love about the Hermitage is that I feel like I did when I was at Le Meurice, there is something with the past. This is a lady who wants to breathe again. I love details, I love history, I love beautiful things and the Hermitage is completely that.
Is there a particular dish on the new menu at the Hermitage that you're excited about?
I like the cold chicken which has a really fantastic sauce with it. It's funny because I have a friend who called me and said, "This is the first time I've ever had a cold main dish and wow, it was fantastic!". That's what I'm looking for. You come with family, you come with friends, you don't have to too many expectations, you just come and relax and enjoy. That will be our objective in Monaco.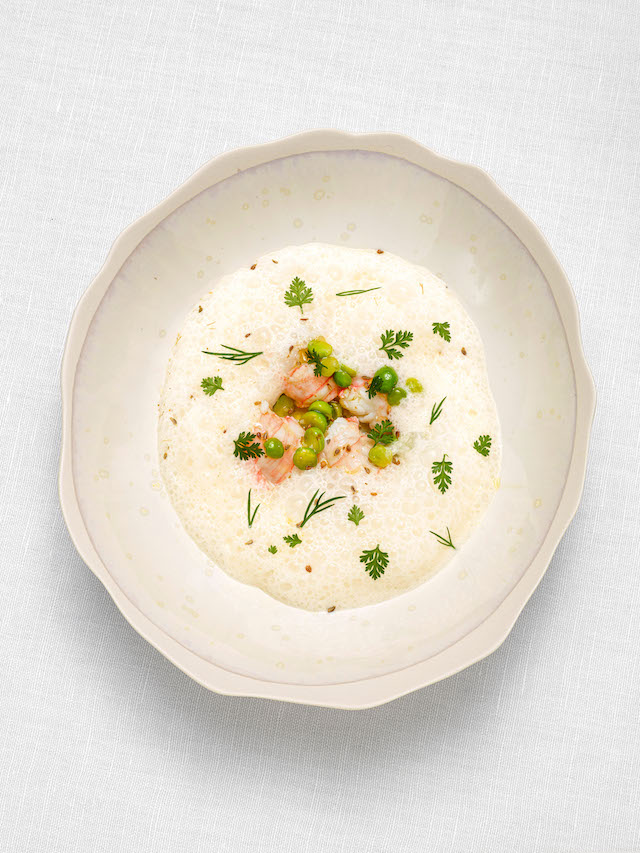 You have many Michelin stars. Do you ever feel the pressure or stress that comes with such recognition?
Do I look stressed? (Alléno smiles) No, no, I'm not stressed about this. You know, Michelin is a reflection of what people think about your place. If I lose a star somewhere it's because the quality wasn't there so it's a game, you can lose and you can win, you know, we are not machines. Paul Bocuse used to say we can live without, but it's better with! I am in that spirit! It's really better with and of course it's very important but you know, if you are alive, you have family, you can be fed every day, then the main things are here. If you lose a star then in that kind of difficulty you have to work more and you say OK, sorry we did not do everything and the quality wasn't there. Michelin is not something that you get forever. If you work for it, you're ok. If you don't take your customers seriously though, then you have a problem. Today we are looking for the green stars, I think they did well with that. It's another objective. And I think that the next star will be the social star. Now it's time to take care of others, people with disabilities  for example, we can give them the chance to have a good job. Of course, ecology is important but socially we have to work on it. Parity, it's very important. So this is the challenge.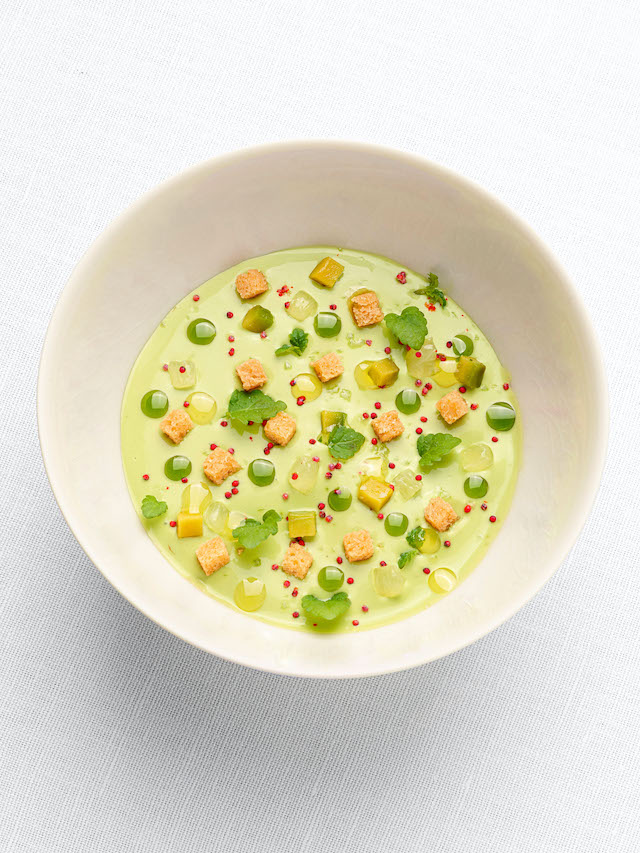 What advice would you give to any young chefs wanting to break into the industry?
I think I would say to young chefs and all young people that this is a job that you can do many things with. You can start as a chef and you can finish like my sons, who are both entrepreneurs. Thomas started in the kitchen and did that for six years before creating his own events company because he knows about food and people and around that he can do his own business. And with my son Antoine, we decided to do burgers together. So you know, gastronomy, if you do it seriously, it can take you in different directions. That's something that I want to say to the young generation, our ancestors did something but your role could be different today. That's the first thing that you have to know and understand. If you feel happy with what you want to do, then you own your life.
Have any chefs that you worked with when you were younger had a particular influence on you and your cooking?
All of them. I was lucky to have people to trust me and to show me the road. I'm a lucky boy.