The UK's youngest Michelin-star chef discusses sustainable fine-dining and cooking for refugees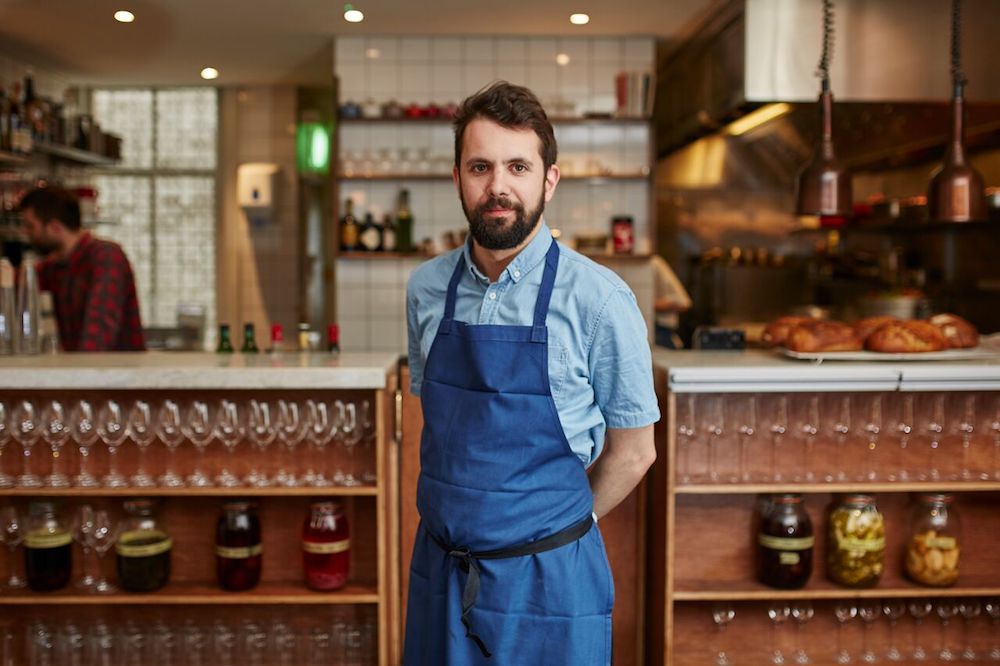 Growing up in the idyllic countryside of south Devon, Merlin Labron-Johnson has always been surrounded by organic and sustainable farming. Responsibly sourced and socially conscious food continues to drive his cooking, whether that's at his newly opened restaurant in Mayfair, The Conduit, or through contributing to the UN's Chefs Manifesto. Awarded a Michelin star at a mere twenty-four years old, he has recently opened three critically acclaimed restaurants in as many years. 
Having worked in some of the finest kitchens in Switzerland, France and Belgium, Merlin is perhaps best known for his head-chef role at Portland – which he founded in Fitzrovia in 2015 – and which went on to receive a coveted Michelin-star only nine months later. Softly spoken and down to earth, he also manages to find time for charitable endeavours through bi-monthly cooking at Massimo Bottura's non-profit Refettorio Felix and workshops for asylum seekers via Help Refugees.
Port was lucky enough to sample some dishes at The Conduit – sourced from small-scale farmers and fishermen predominantly within the British Isles – including lamb buns, golden beetroot and sea bass, before talking to Merlin about sustainability, experimentation and the importance of charity.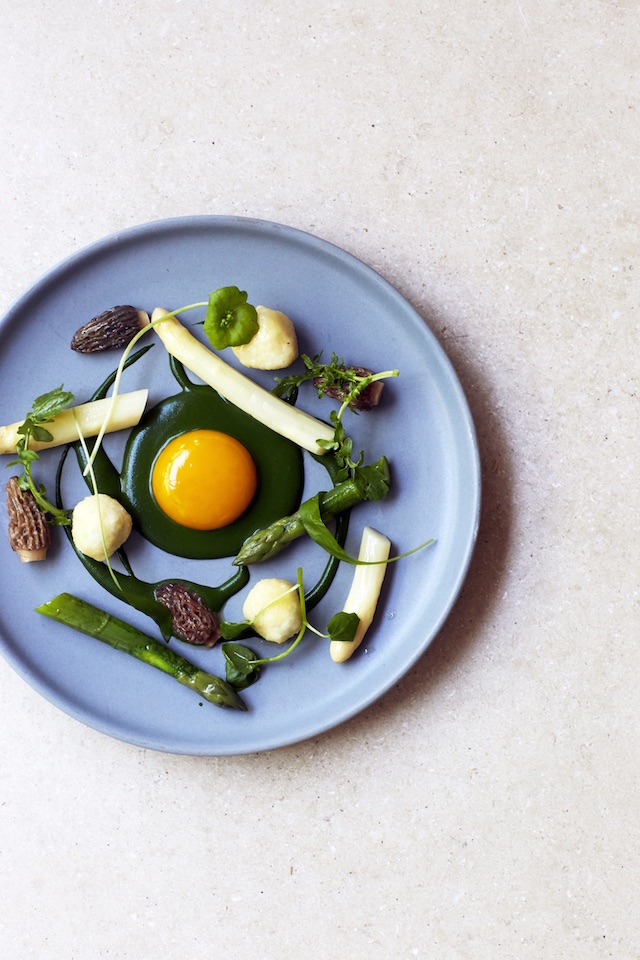 Can you tell me about some of the partners you're working with at The Conduit?
One of our dishes has vegetables from a small farm in Devon where I grew up. This particular farmer has a project which works with kids who have been through the care system – foster care or borstal – and they re-engage and inspire them through outdoor work, teaching them about food and animal husbandry. They learn how to sustainably rear livestock and grow vegetables which are beneficial to the environment and local community. The byproduct of their work is genuinely the best vegetables I've ever eaten anywhere, so for the last four years they've been a source of inspiration for most of my menus.
Often strict guidelines focus creativity, is it refreshing having the producer dictate what goes on the menu?
When you limit yourself with what you can work with, you force yourself to think outside the box and cook things you wouldn't normally cook. English produce can be repetitive, the same thing all year round. We have thoroughly unglamorous ingredients like swiss chard, kale and beetroot, but I like that challenge. When you actually produce a dish with these ingredients that's really good it's deeply satisfying and much more rewarding. It's the job of a chef or a craftsman to take something quite basic and humble and use your skill to turn it into something special.
How are you building sustainability into the restaurant?
I've come to the conclusion that the best way to reduce food waste it is to make sure you don't produce it in the first place. As a chef you have a responsibility to write a menu that either has no waste or creatively moves it to another dish, closing the circle. Up until recently we used leftover coffee grinds from the whole club to make a dough for celeriac's, for example. As for the supply chain, it's all about having a good relationship where you can influence the supplier to choose more sustainable methods for transportation and packaging. If turn to your fish supplier who you spend half a million with every year and say: 'we don't want polystyrene boxes anymore and if you don't sort this problem we'll go somewhere else', they don't want that to happen. People at the top level within the hospitality industry need to use their buying power and influence to drive change.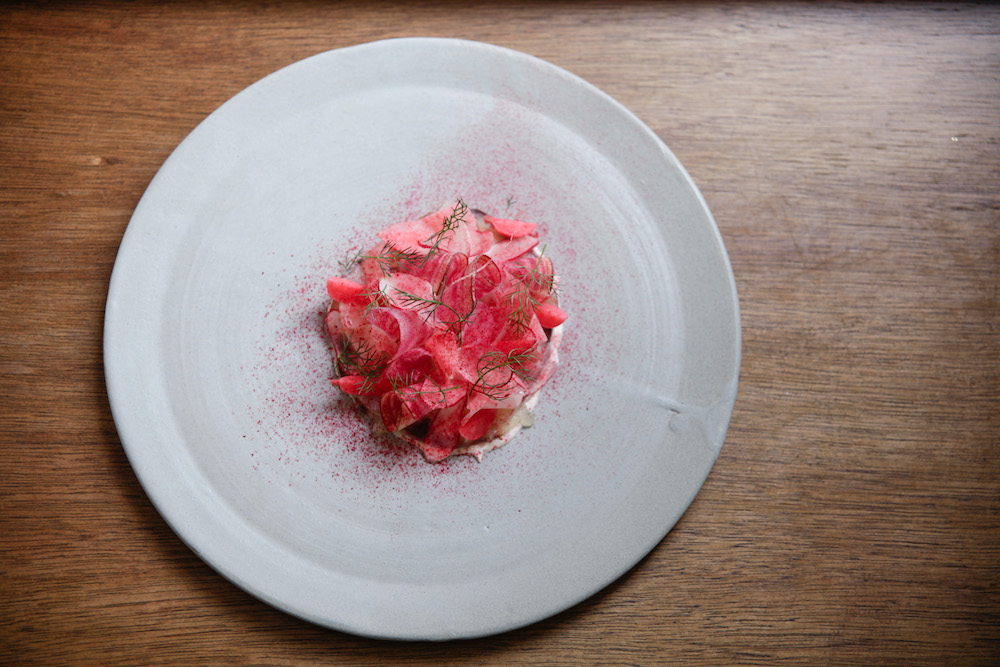 What do you love to eat on the menu at the moment?
I like to cook game in season as it's one of the few meats that is arguably sustainable, because it's wild. We do a dish with mallard, wild duck, which uses the whole bird. We take the heart, legs and liver and make a sort of rillettes pâte, place it on top of yesterday's bread that's been fried in the duck fat and slice the breast on top with a little bit of watercress and horseradish. Add a sauce made from the bones as well as blackberries, and other fruit we've preserved from the summer, and you're done. That dish embodies what the kitchen is all about, using everything from the animal and inventive preservation. It's not a very healthy dish!      
How we currently farm and consume is wreaking havoc to the environment. With the global population expected to grow to 9.7 billion by 2050, are you optimistic about the future of food?
The short answer is no, I'm not optimistic. Something's got to give as the population is growing too fast for us to come up with a solution that feeds all those people that is not only sustainable, but has no negative impact on the climate or economy. The problem is that bad quality food is cheap to produce. A lot of the world's hungriest people can't afford to have a choice – that problems not going away. The dream would be for communities to become self-sufficient. Food wouldn't have to travel, it's plant-based, the people producing it would get a fair price. That's very difficult to achieve on a large scale, but I don't think that that means we should just give up. You can definitely make a difference, even if it's only by 3%. In France it took a few politicians to pass a law whereby it was illegal to dispose of edible food waste and now it has to be given to charity. Bit by bit we can improve, but at the same time the problem's getting bigger and bigger as we make these incremental improvements.
Why do you give time to Refettorio Felix and Help Refugees?
Growing up in Devon I wasn't so exposed to suffering and poverty as you are in London. Having lived in the countryside my whole life, it was a shock moving and seeing so many people struggling, and also feeling powerless to help them. I think there's a London mentality that you're always too busy or don't have time. It's not that people are insensitive or mean, we just underestimate the value of giving something small, or a small gesture.  
What really changed it for me was going to Calais about three years ago and seeing 10,000 refugees in the Jungle. There was a tiny kitchen out there with about five volunteers – they weren't trained chefs – and it was amazing to see how a few people had gotten together to help, how powerful it was. Once I'd been there and seen that, it's hard to walk away.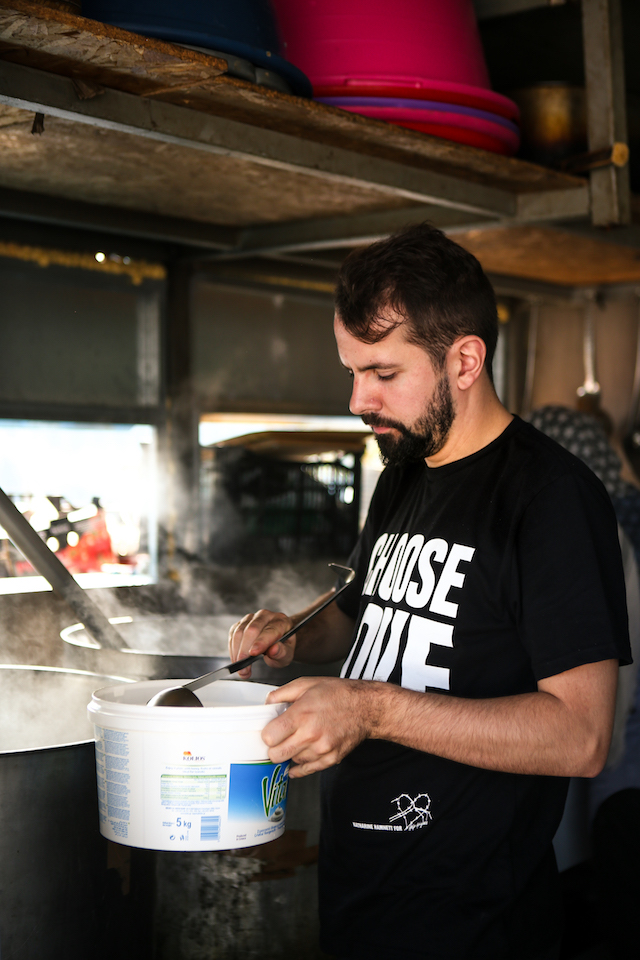 When cooking in refugee camps, what are the challenges catering for 1,000 people a day? How does it compare to a professional kitchen?
Firstly, it's very difficult. You don't have a budget of more than 20p per person and it's mainly dry or tinned ingredients with some fresh stuff. You want it to be a one pot dish because you a thousand starving people lining up and want the queue to move quickly, but you also want it to be nutritious and wholesome. You cook a lot of pulses, rice and stews. Dahl is perfect. With people from over 25 different ethnic backgrounds all in one camp, you can't always agree on what everybody likes!
Merlin Labron-Johnson is curating an upcoming chef's banquet on March 21st to raise funds for Help Refugees, joined by Nuno Mendes, Skye Gyngell, Imad Arnab and Thomasina Miers