Everybody's favourite Scotsman discusses Quo Vadis, Soho and smoked eel sandwiches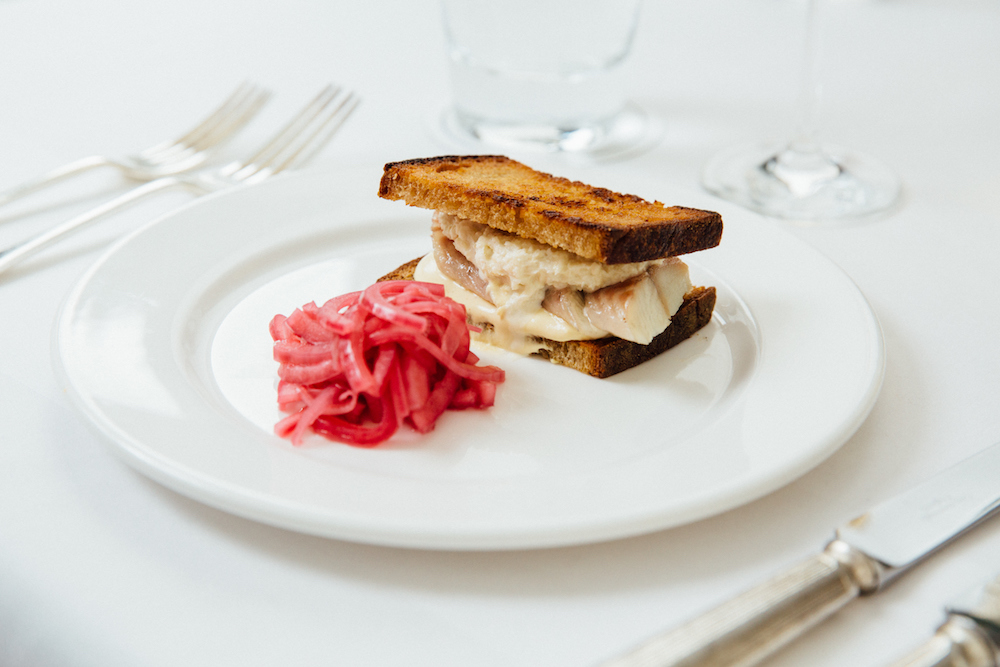 Jeremy Lee is notoriously nice. While for many this description could be a character slight, in the world of cooking, it is a rare label among the sea of ego. He is adored by chefs and critics alike, in part for his masterful work at the Blueprint Café in the Design Museum (which he ran for close to two decades), but most recently for his head chef role at Quo Vadis, Soho. His flamboyancy and intellect are well matched by an institution that in a previous life was both a brothel and a home to Karl Marx. Together with brothers (and owners) Sam and Eddie Hart, Lee has been generously shaping that ephemeral thing called British cuisine at the 'Great Dame of Dean Street' since 2012, championing understated simplicity, portions "suitable for trenchermen" and superb, seasonal ingredients. Basking in sunlight filtered through stained glass, guests can enjoy delicious dishes ranging from pie of the day to oysters, brill to the now infamous staple – the smoked eel sandwich.
Port caught up with Lee to discuss a changing Soho, standout suppliers and giving shape to modern British cuisine.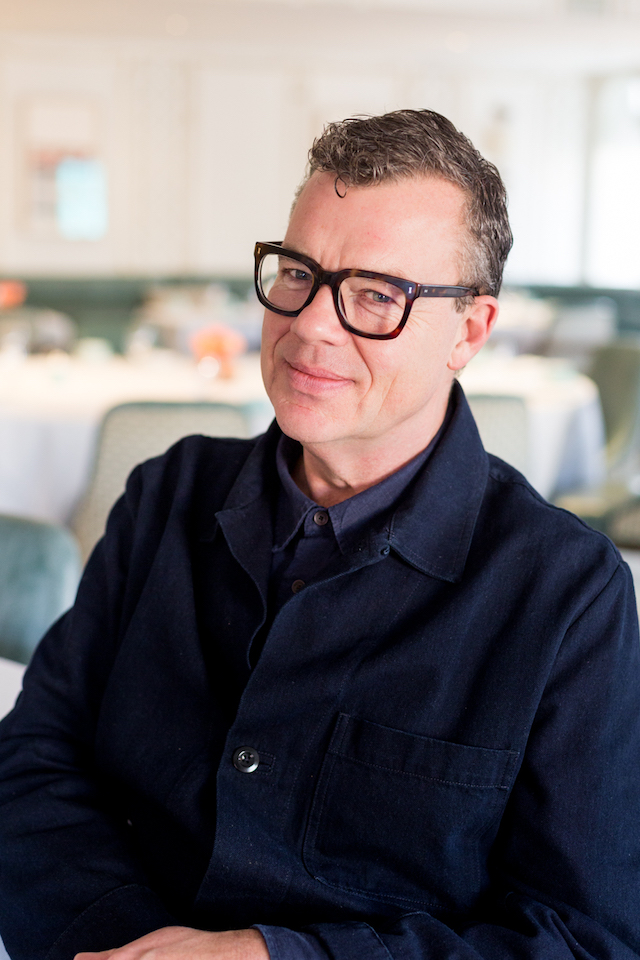 How do you run your kitchen? 
We like to think Quo Vadis has a very chirpy kitchen, full of happy bods, cooking good tuck. We delight in cooks who are blessed with enthusiasm, who progress naturally with the support of an encouraging team. 
Is there someone who has had a particular influence on your cooking? 
Mum and Dad fed a little boy very well and taught me the meaning of buying local, great produce, simplicity and the delights of very good home cooking. Later, when I cooked with Simon Hopkinson and Alastair Little, these two extraordinary talents became a huge influence on honing my abilities and skills as a chef. 
What superstar suppliers does Quo Vadis use – what is the UK particular good at growing and rearing? 
Fern Verrow in Hertfordshire, Flourish Produce in Cambridgeshire, Black Face Mutton in Dumfries, Pedigree Meats in Hertfordshire, Ben's Fish in Essex, Severn & Wye Smokeries, Natoora, H.G. Walter, Belazu, Vinegar Shed and Devon Eel Company, to name a few of our favourite suppliers.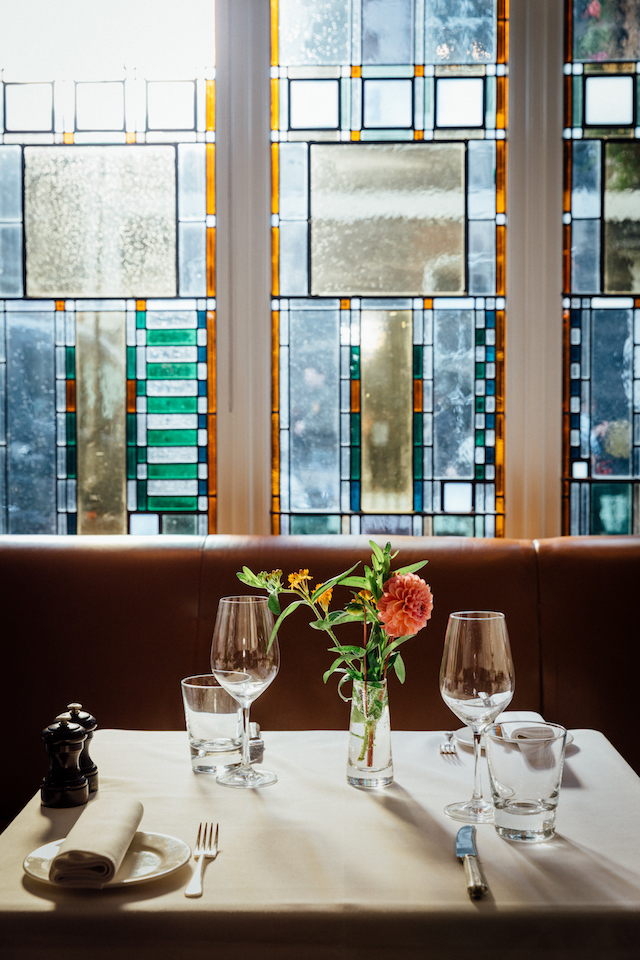 Who have been some standout guest chefs in your supper series? 
All the guests have been exceptional and the most interesting thing about all of them, is that no two are the same. We love them all and would hate to name a favourite, but we do love the return of Lee Tiernan and the Black Axe Mangal crew each year for our Burns X BAM x QV supper. 
What inspired your (now) trademark smoked eel sandwich?
It is a wonderful little thing, and an excellent example of simplicity and good produce, two things I hold very dear and the bedrock of our menu. It has evolved over many, many years and featured on many menus I've written, beginning at the Blueprint Café before bringing it to Quo Vadis, where it has been on the menu ever since. 
How has Soho changed since you've lived and worked in the area? 
Soho has changed dramatically, as is its way. I miss a lot of the shops I loved when I was a very young cook who had arrived in London and spent a lot of time in Soho, it is still a great delight to see Maison Bertaux thriving, along with I Camisa and the Algerian Coffee Store. It's nice now to see new endeavours and have new neighbours like Kiln, Bao, Ducksoup, cheek-by-jowl with old darlings like Andrew Edmunds and The French House.
What do you enjoy eating or cooking at the moment? 
Winter is so full of delicious things; chicories and bitter leaves, wonderful greens and root vegetables, and forced vegetables such as sea kale, rhubarb and amazing citrus fruits.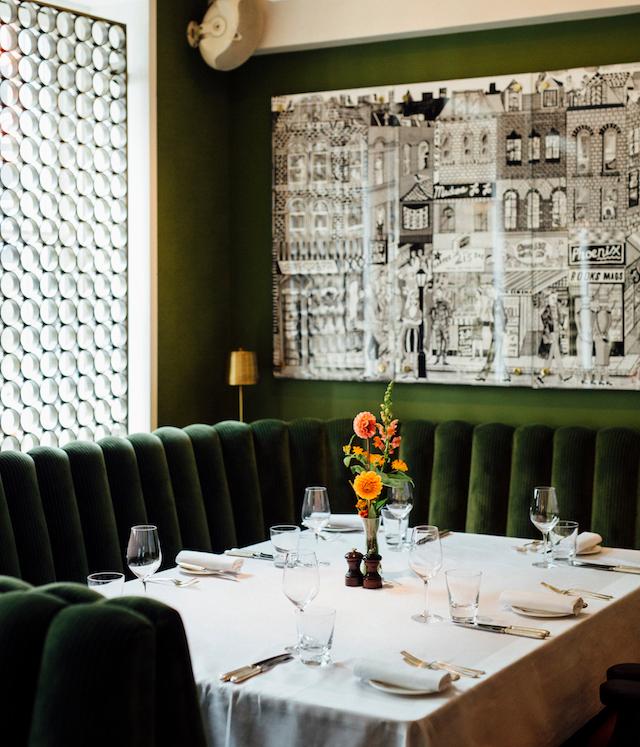 In the past you've said that British cooking continues to be undefined – why do you think that is? 
Just as the constitution is not written down, neither is there a magna carta of British cooking. Much is written on the subject, but it remains curiously, brilliantly elusive and is made up of dishes, both modern and traditional. British cooking delights in the seasons and has always been applauded for its magnificent produce from land, sea and air. We also have a remarkable history of trading through the world, which has resulted in an extraordinary wealth of spices, fruits, vegetables and all manner of ingredients that have found their way into the pantheon of British cooking.
If you weren't cooking, what would you be doing instead? 
I would be an illustrator and a writer, following in the footsteps of my family. My father and grandfather were both great illustrators and I always admired their work.