As Lyle's gears up for a new round of its 'Guest Series', the chef patron reflects on how it challenges ideas on menu and service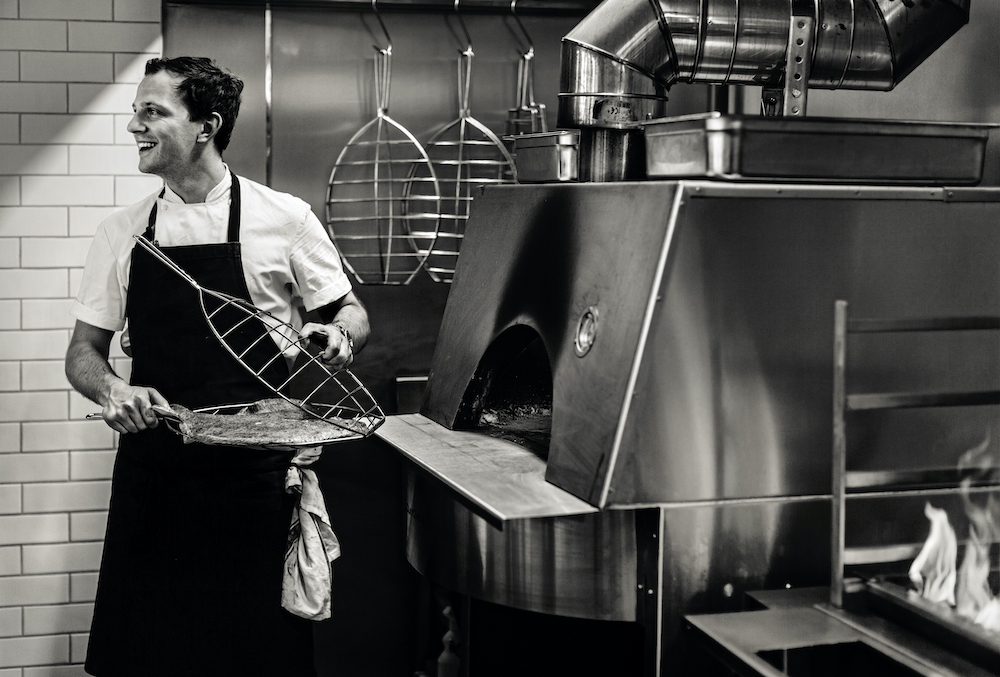 Before James Lowe cooked, he wanted to fly. However, with the aftermath of 9/11 scuppering a potential scholarship with British Airways, he instead took a job as a waiter at the now closed Wapping Project. Enamoured by the focus and drive of the chefs, Lowe began spending most of his spare time (and money) at some of the most revered restaurants in the UK, such as Heston Blumenthal's Fat Duck and Fergus Henderson's St John. The aspiring chef would go on to soak up skills at both – as well as La Trompette and The River Café – before turning London heads through the Young Turks collective he formed with Isaac McHale and Ben Greeno. Not content with pop-ups, in 2014 Lowe opened his own space within a former Lipton factory in Shoreditch: Lyle's. Within 18 months the restaurant had gained a Michelin for its deceptively simple, lean and 'mico-seasonal' menu, and has had a regular spot on the World's 50 Best list in recent years. This August, Lyle's is launching a new round of its 'Guest Series', a long-running programme in which international chefs serve some of their signature dishes, working side by side with Lowe. To celebrate Sydney-based Trisha Greentree's session taking place on the 23rd and 24th August – where guests can enjoy anchovy and potato zeppole, fazzoletti with goats curd and a pistachio pesto, and rolled orecchiette with mussels in a tomato sugo – Port caught up with Lowe to discuss how the series challenges ideas on menu and service, unsung ingredients, and the positive changes in his kitchen post-pandemic.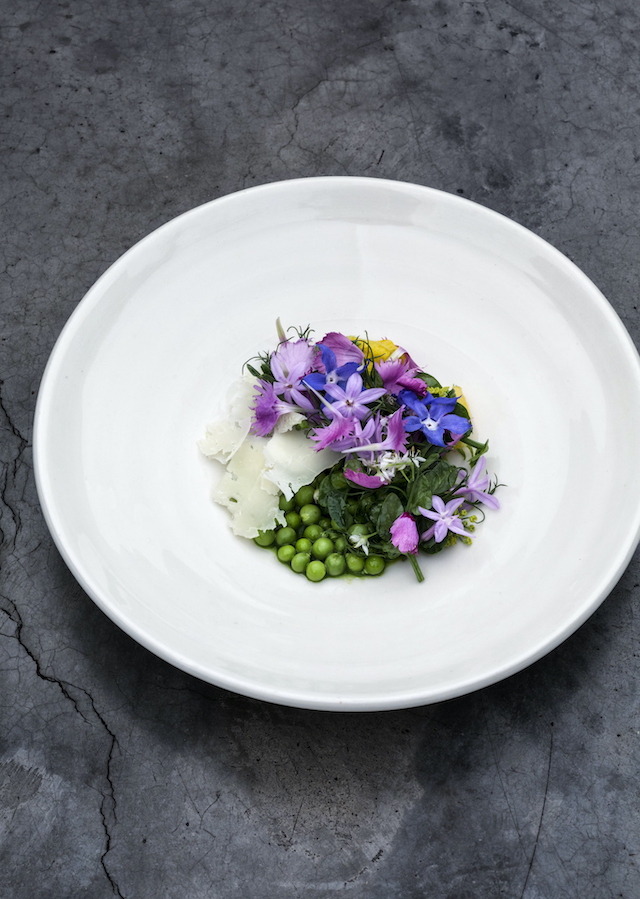 Was there a particular moment in your early life when you first fell in love with cooking? Or, a person who showed you what was possible with food?
Initially my interest in food was more focussed on the restaurant experience and how guests were made to feel in a restaurant, as opposed to the food itself. While I don't think there was just one person who inspired me to be a chef, I do owe a lot to Justin Aubrey, who was head chef of The Wapping Project when I had my first job as a waiter there. He sent me to go and experience so many great London restaurants like The River Café and St John, which made me want to cook and have a restaurant for myself.
You've worked under some of the biggest chefs in the UK – Heston Blumenthal and Fergus Henderson – what did you take from both kitchens? 
From Heston I learnt the importance of detail, technique and precision. Working with him was about knowing why things happen and how to create a perfect environment for those things to happen – essentially the science behind food. He was also incredibly free with information, guidance and knowledge, more than willing to share it with the people around him.
When moving to St John, the approach to cooking was completely different. Fergus cemented my beliefs that food can be simple and straightforward if the ingredients are at their best. Using the precision and knowledge I had learnt at the Fat Duck and applying that to a good ingredient, it can be even better.
How did you process and get through the pandemic? Did it allow a much needed pause?
It definitely allowed a pause and an opportunity to reset and think about what it is we do. We've made huge changes since – everyone works less hours, we do less covers and have put more of a focus into developing the amazing team we have.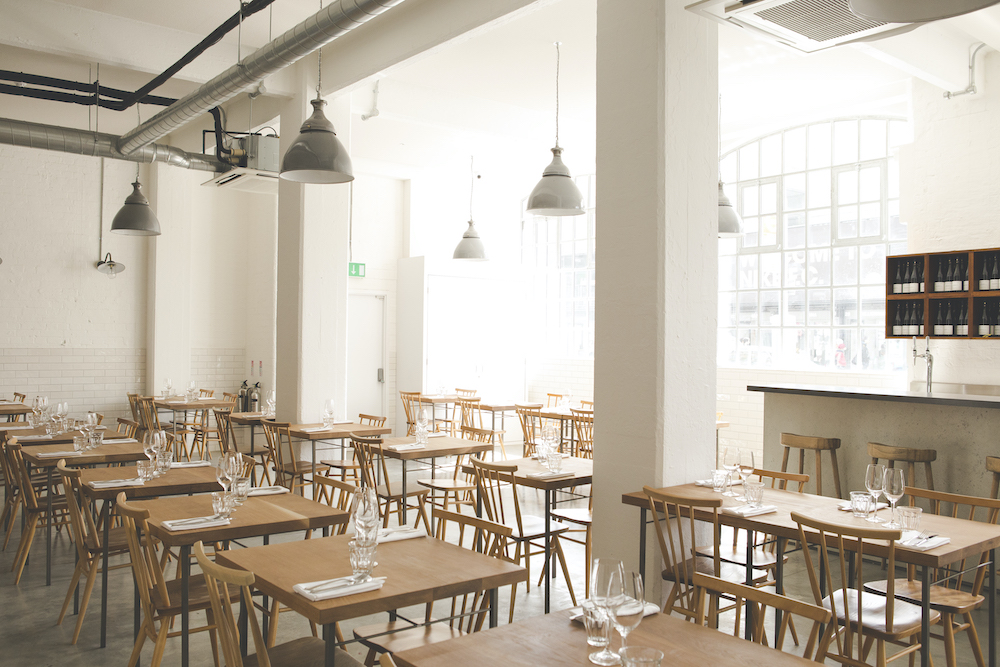 What do you look for in a dish, when creating one? 

Something that is really nice to eat. I like to find things that you don't see on menus a lot, not for the sake of being different but so it's interesting for our guests, and for the team. You can make anything fabulous, it doesn't need to be a luxury ingredient, and while I love simple food, it's also amazing when guests have the opportunity to try something they haven't had before.
How would you describe Lyle's to someone who's never been?
Somewhere where you can see the best food available in London on any given day.
What are some of the unsung or lesser used ingredients you enjoy cooking with and would like more people to try?
We just had a monkfish liver on the menu this past weekend, which is used in Japan quite a lot. I also love cooking with lesser used fruits like blackcurrant and gooseberry when they are in season. That's why we have the a la carte menu at lunch as we can add some more interesting dishes – I think that element of surprise can really add to someone's dining experience.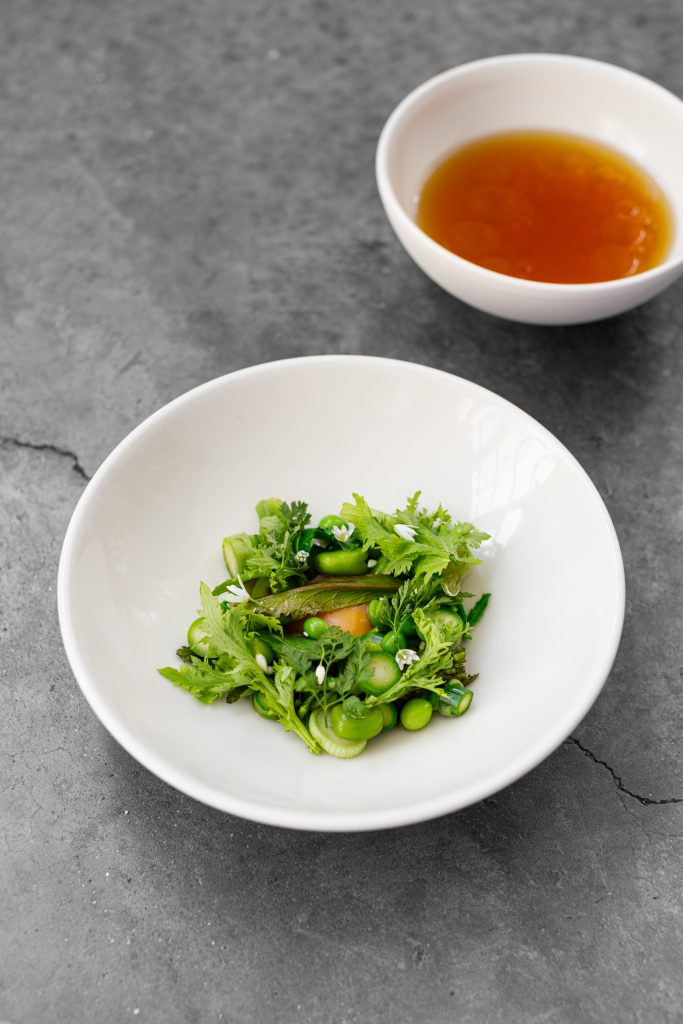 Who are some of your favourite suppliers to Lyle's? 
Tom Jones (Farmer Tom), who we buy mutton, lamb and beef from. It's one of my oldest supplier relationships; I've known him for over 15 years and his approach to farming is great – he's knowledgeable and always has time to explain and talk about the produce. There are also lots of interesting vegetable farms we work with like Namayasai in East Sussex and Flourish in Cambridgeshire. 
Why do you cook 'micro-seasonally' and how does that practically work menu-wise? Is it creatively satisfying to be kept on your toes?

Yes, without a question. I like to change the menu a lot and while it is challenging and difficult at times, it's also exciting and great for the team who get to cook in different ways on a daily basis and work with so many varied ingredients. At the end of each service, we rewrite from lunch to dinner, and then rewrite from dinner to lunch the next day. It will be a live document so everyone has input into it.
What is particularly good now, British produce-wise, in the month of August?

I'm enjoying cooking with plums, greengages and mulberries at the moment, and the tomatoes have also been outstanding this year because of the heat. I would usually be really excited about game season but we're set for another bad year sadly – grouse populations are really poor and they need to recover.
What have been some of your favourite Lyle's Guest Series, and what new learning and connections does it bring to the restaurant?
My favourites tend to be the ones that are quite different to what we do at Lyle's. I loved Babette from Stockholm where all the dishes were served family style to share, and Daniela Soto-Innes was another real highlight. The dinners give the team an opportunity to see outside the London bubble and appreciate that fantastic food means different things to different people. They give us ideas on how to improve our service and challenge our ideas about the menu format and service. One of my biggest fears is wasting time and not moving forward but the guest series is the antithesis of that. I've also made some great friends, each of whom are incredibly talented and passionate about what they do.