The former head chef of St John on his new role at Rondo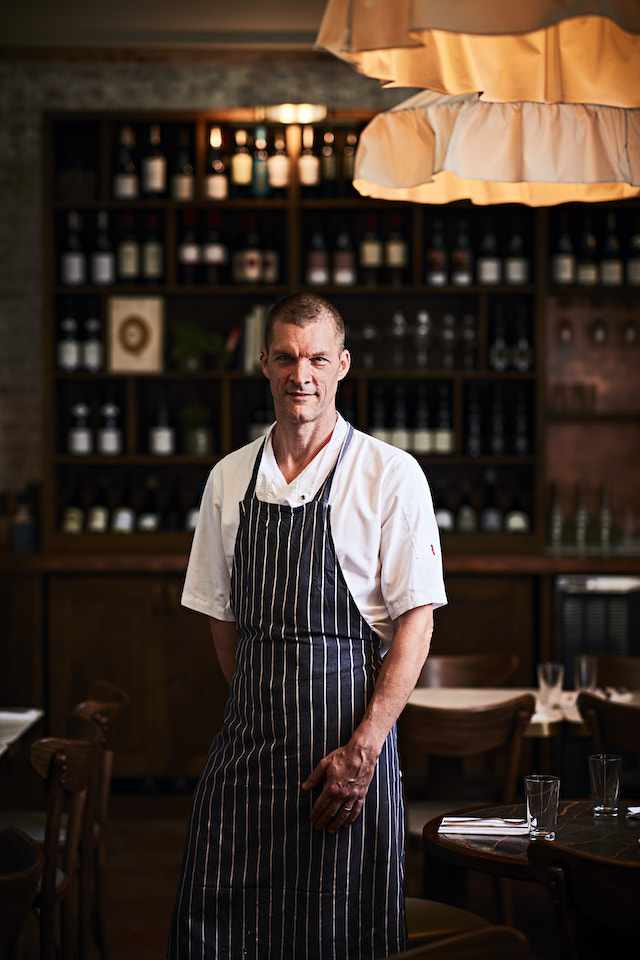 This might not be the easiest time to open up a new restaurant, but it seems to be so far so good at Rondo, the new dining room and wine bar at The Hoxton. It doesn't hurt that the hotel chain has tapped St John's former head chef Chris Gillard to take the reins of the kitchen, or that fellow St John alumnus William Lander (and co-founder of Clipstone, Portland, The Quality Chop House) has joined him to handpick the wine list. When I speak to Gillard on the phone he certainly seems positive, despite any panic that a global pandemic might induce, and excited about getting stuck into a new project, one of a few that he's been involved in since leaving the institute that is St John. After fifteen years, plus one Michelin star,Gillard departed the restaurant back in 2016, first moving on to a short stint at the historic Soho haunt Quo Vadis. In a complete departure from St John's famous nose to tail ethos, he then went on to help launch Notting Hill's vegan restaurant Farmacy, before heading up the kitchens of Andrew Edmunds and EartH Kitchen in the former Hackney Arts Centre. This mix now seems to have come together quite nicely at Rondo, where Gillard has created a comforting menu that champions contemporary British dishes, vegetarian plates, and even includes a bone marrow toastie as a nod to his years at St John.
Here, Gillard chats to Port about his time at the East London restaurant, what drew him to Rondo, and his favourite dishes to cook right now.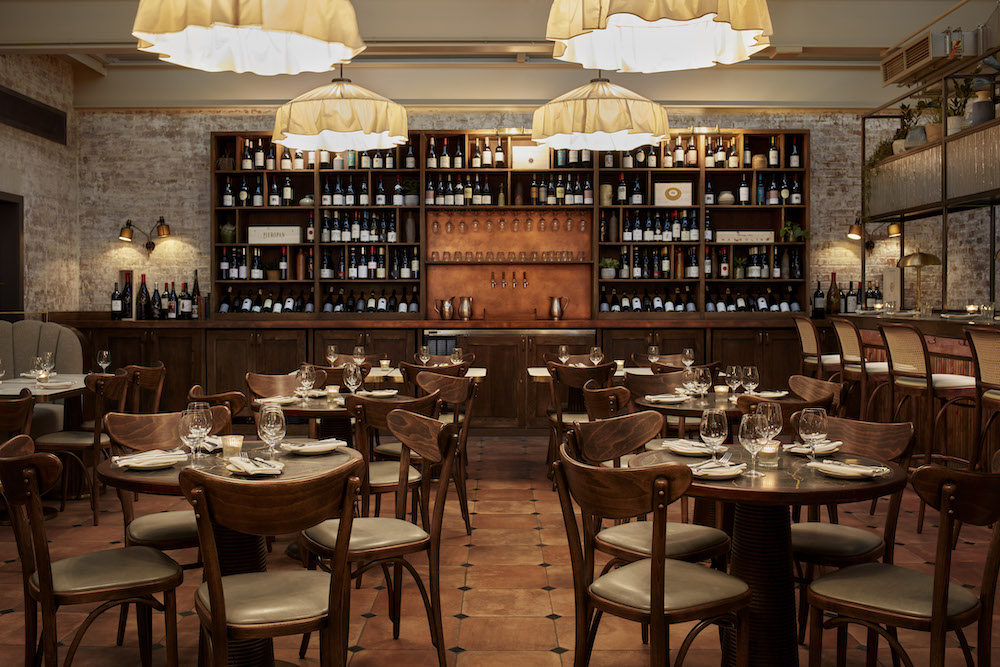 Where did your love of food come from?
I think from a really early age. My mum wouldn't claim to be a great cook but we cooked at home and ate fresh food. One of my nice memories growing up is when we drove down to see my grandfather in Plymouth, who was a cook in the navy, and there would always be fresh hot pasties, called "oggy oggys" in Plymouth, and fresh Eccles cakes ready for us when we arrived. So it's from my upbringing, really.
Is there someone who has had a particular influence on your cooking? 
When I first arrived in London, I kinda had to look around for a place to work to make my start really, and I got a job with Alastair Little. I can clearly remember one of my first days in the kitchen. He also published cook books and he took one of his books off the shelf and wrote a new recipe for a chocolate cake on the pages of the book. When I was young, and cook books are a treasured thing, it was quite a shock really, to see him writing on it like that. But he had a playful attitude towards food. He knew it was always changing and he wanted it to be fun, he would think "yeah, let's try this today!" He was my first mentor.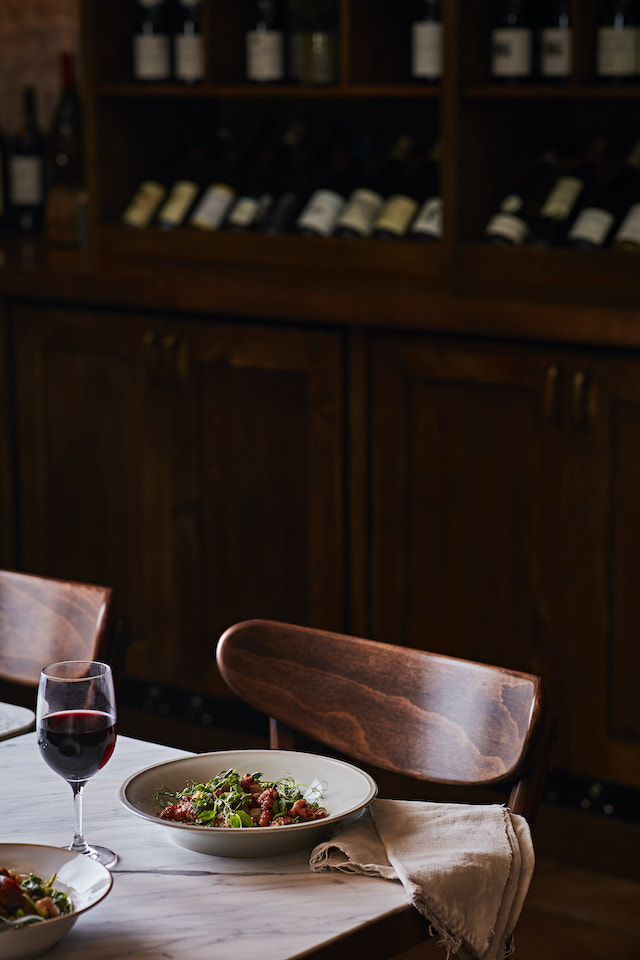 Having been at St John for 15 years, what did you take away from your time there?
This is a difficult one because it's such a long time. I joke about it being a life sentence, which it was, but in lots of positive ways. It's hard to pinpoint one thing, but there is the love of the seasons, and the relationships with great producers all around the country. But although the food is incredible there, what sticks in my mind is seeing a full dining room buzzing with people eating. There's no music, no pictures on the wall, it's just the conviviality of people feasting. So it's quite humble about food really, it's about people coming together and chatting and laughing. It's a very gregarious, hospitable place.
What drew you to Rondo, and heading up a hotel restaurant?
Well, a hotel restaurant is a bit of a departure for me, I've mainly been at smaller, independent places before. I was keeping in mind what would be my next step, and then this came up. It wasn't very hotel-y in terms of how hotel restaurants go, and they were quite clear about that. It was about making a restaurant that people want to go to, it's not just about making a dining room in a hotel. I also knew that Will would be involved, and seeing his little empire with Daniel Morgenthau, it's something I wanted to be a part of. I think we're both in line with what we want to do and what we think about great food.
How it working with Will again after your time at St John together?
That was quite a long time ago, but I think we both have a really healthy respect for each other, which is a great starting point. It's a shared understanding and love of what a good meal is about. Will brings wine to the table and I bring the food.
What's inspired your new menu?
It's always seasonal, and very much driven by trying to celebrate the best British produce that I can find, but also the last few years I've been playing around with a few of the old classics, such as a tarte Tatin that we've got on the menu. I think that this suits the hotel too. But since St John I've done a few consulting projects, like for a vegan restaurant called Farmacy, so there's a bit of that there too, trying to update dishes with a twist to show how we should be eating in a modern world. We've actually got two vegan mains on at the moment, and I do think that meat is a treat, and should be eaten in moderation.
Is there a particular dish that you're most proud of?
What I'm most proud of is usually what I've been working on most recently. Working on a new menu becomes like a mini project. Having said that we're doing vegan things, we're also going to be launching a brunch menu very soon and I've come up with a smoked pig's cheek brioche bun served with an apple and miso sauce. When we do tastings it puts a smile on everyone's face. 
Will has put together an extensive and ambitious wine list, focusing on this favourite wine makers rather than wine regions. How did you go about working together to match this to the food?
It's something that I've increasingly brought into the conversation because I'm aware of the sensitivity to it, if you've just paid a chunk of money for a bottle of wine, you don't want a dish say, with a load of chillis in it that will cancel out the flavours. So it is something I considered, and we have dishes that will match up to the bigger reds on the board, for example. And we have a good range, so it's keeping that in mind, having breadth on the menu rather than matching. But I think it's a fun area to play with as we go forward: paired feasts and dinners.
Seasonal produce is very important to you. Can you tell us about the producers you've partnered with for new menu?
I've been working with a fish supplier called Ben's Fish on Mersea Island on the Essex coast for years, and I'm using him predominately here. Ben's great because you speak to him and he's having a conversation with the guys on the boat, so you know it's all fresh. On the meat side, I've worked with Swaledale Foods up in Yorkshire for a few years, and they also have links with quite small producers. And there's Entremettier; Robert is in the market (New Covent Garden) every day and is a good old fashion fruit and veg guy. He'll send me pics of what's great and little nudges to say, chef, quick, get this on your menu!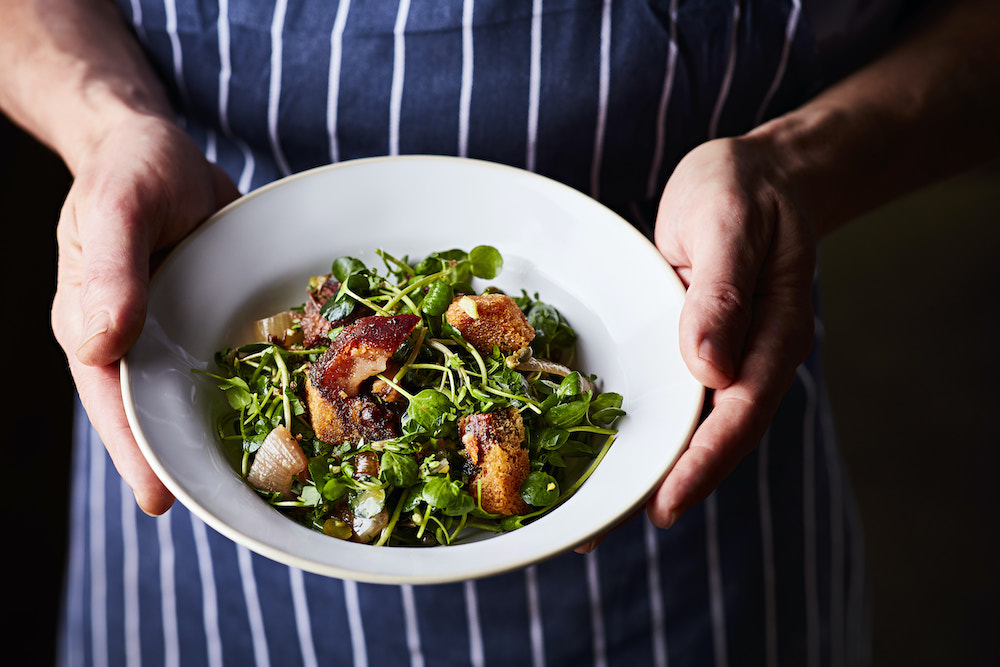 With the current concerns about sustainability, how are you building this into your work?
It is a consideration, certainly the vegan element comes into the whole debate, as I said, meat is a treat. On the plate, I try and reduce the portion size of the fish and meat and celebrate the veg too as I'm quite a veg fan anyway. And I try to introduce grains to the plate too so you feel satisfied without a big piece of meat or fish. The venison on the menu was also a deliberate choice, it's shot in the wild and we should be eating more of it in this country, rather than opting for more beef.
As we move into the colder months, what is your favourite thing to cook or eat right now?
It does actually come round to veg again. I'm a huge lover of squash and Crown Prince squash is in season again now. It's great with all sorts of things; we have it on the menu now with lamb, but I love eating it with Italian radicchio to pair that bitter flavour with it.
What do you hope to achieve with Rondo?
A great restaurant which has a fan base of local regulars. St John was brilliant with managing to achieve that, with people coming in two or three times a week, and that for me is what a great restaurant is about, it becomes a community. Our aspirations are for making a serious restaurant, but a serious restaurant where you don't have to be serious! A place where you're gonna get a really great lunch or dinner and a fantastic bottle of wine with it, but without being too stuffy or formal.
Photography Steven Joyce