The acclaimed Danish chef reflects on the joy of travelling with his new book, The Relation Between Us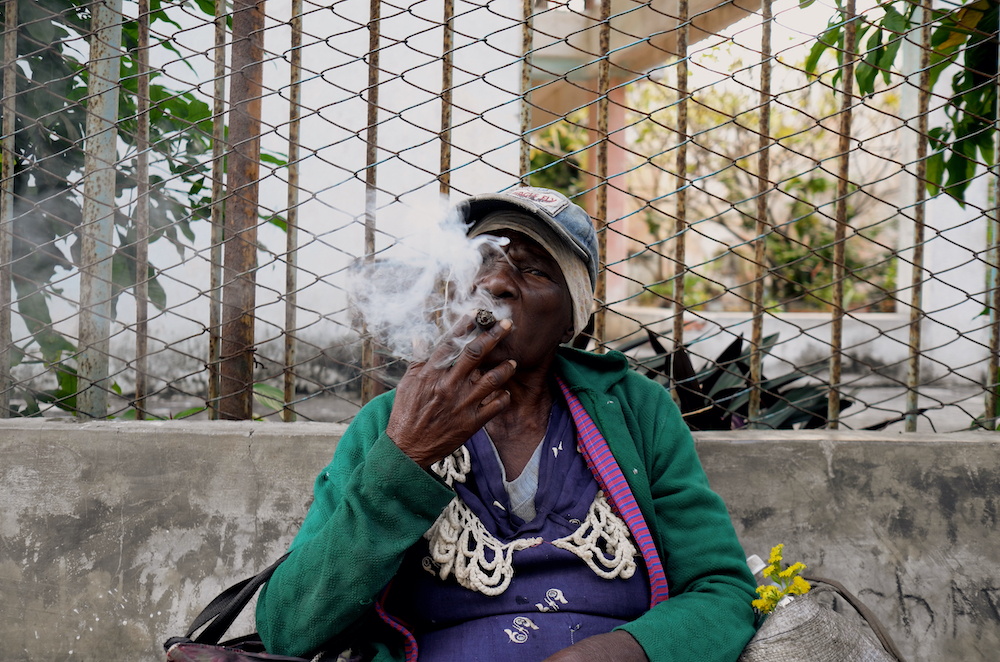 "This is my first ever Zoom…thing!" is Bo Bech's greeting to me after he appears on my screen. Given the current circumstances I'm surprised that he's made it this far without using the now ubiquitous video call service, but his succinct sentence has certainly summed the strangeness of the situation we now all find ourselves in: confined to our homes and using a 'thing' to replace every real life interaction. But as cold as technology can be, it doesn't cool Bo's charisma and energy. He's quite the character – honest, sincere and curious. When I ask him if he's read my interview questions, which will discuss his recently published third book, he replies, "No, I rock and roll!". I get the impression that he really does, and that this virtual meeting would have been even more fun if only we could've done it over plates of good food and a few pours of wine. 
We do the obligatory COVID chat, with each of us explaining what life is like right now in our respective cities (Paris for me and Copenhagen for Bo) before the questions commence, but it's Bo who kicks things off. "What's your favourite part in the book, if I may ask?". I feel caught off guard by the question, and even more so by his genuine interest in my opinion. "I don't, to be honest, know," I reply, wondering if my response is inadequate. But this is not a book where you can choose. The whole tome draws you in and gives you a sense of where Bo has been, and also how he cooks, how he travels. His writing is poetic but also familiar, friendly, down-to-earth, and I go on to state the obvious, that the photographs are fantastic and that I might be just slightly jealous that he has travelled to so many incredible places that I, unfortunately, have not. I also admit that reading the book was actually quite hard; after feeling surprisingly content at home all this time, I was suddenly yearning to travel.
To soothe any feelings of frustrated wanderlust there are Bo's recipes, a collection of simple instructions that guide readers thorough cooking and enjoying everyday staples from around the world. The recipes are so short I tell him they remind me of a Japanese haiku, that in just a few lines I feel so curious to cook, to create, to try something new. "This is what you should write in your piece!" encourages Bo. And so I have. But of course, it's really Bo's piece, so I'll let him tell the rest.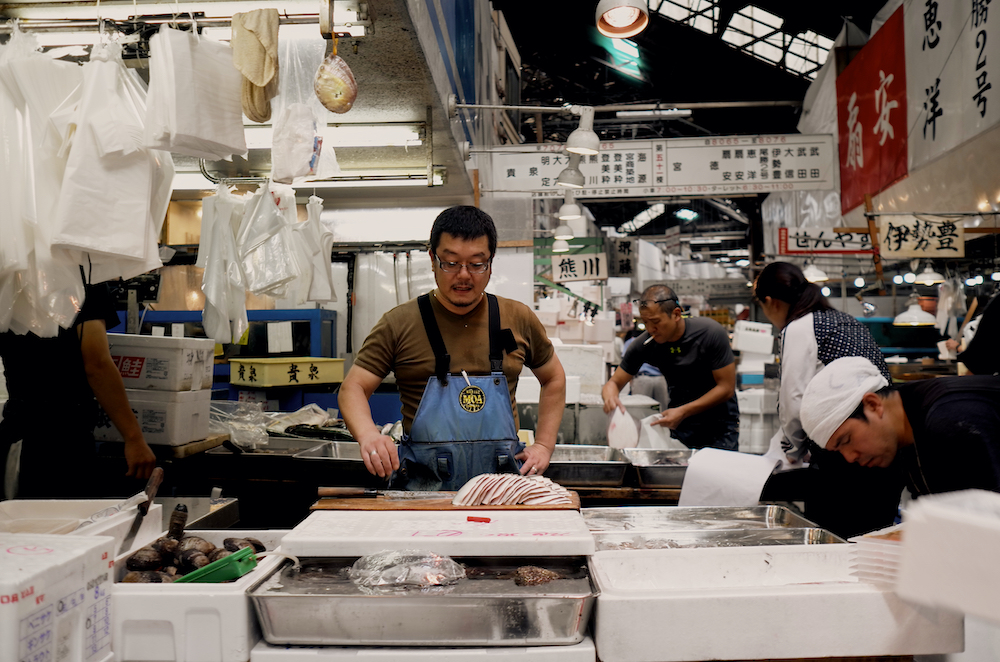 You have said that 'The Relation Between Us' is "a collection of my peak experiences over many years". After so much time, why did now feel like the right time to publish it?
It was very simple: when we had the first lockdown in Denmark, last March, I had nothing to do. I had the ambition of reading a lot of books. I bought some fitness equipment and a yoga mat, so I was fit to motivate myself. And I thought, this is the moment when I can look through 50,000 pictures and lighten my computer load. So I started going through my photos and all of a sudden I was like, "oh that's a beautiful memory", and "that's a beautiful memory!" So that's how the book came about, it started by me wanting to clean my Mac! And then all of a sudden I realised, "hey, there's a project here, why don't you do a book about creativity?". I don't know if that's a sufficient and believable answer, but that's the truth. What I realised when I did my book was that people get a little bit, well they freeze, almost like the deers in front of the headlights. They're a little bit afraid, because they see a beautiful picture. So I wanted to do a book that showed the creative process, so that's why the book is everything that happens within my world, before I start thinking about a white plate. So you're with me in the field, in the cities, when I'm on the go, when I'm on the move. For example, you'll see someone with corn, in Medellín, and I give you a recipe: just cut the corn off the cob, fry it in a pan, break an egg in it, drizzle with some herbs, if you don't have herbs then cheese, or if you don't have cheese, or you don't like that, then do something different. What I wanted to do was remove you from the pressure of the perfect. 
In your introduction you talk about "Homesickness and wanderlust. The eternal conflict", words which probably most travellers can probably relate to. How have you coped with being forced to stay at home more and wander less during the last year or so?
I think it was frustrating the first two or three weeks but when you realise that the world is shut down it's more like, hey, don't fight against it, accept and adapt to the new reality. It's been much easier than I anticipated. But do I miss it? Oh yes. Right now, if you were to travel, it would feel committing a crime. It feels wrong. Until everything is safe, healthy, and we are allowed to do what we want to do, then I'm fine with it. When you go out and everything is locked down, it's not the same anyway, in terms of travelling.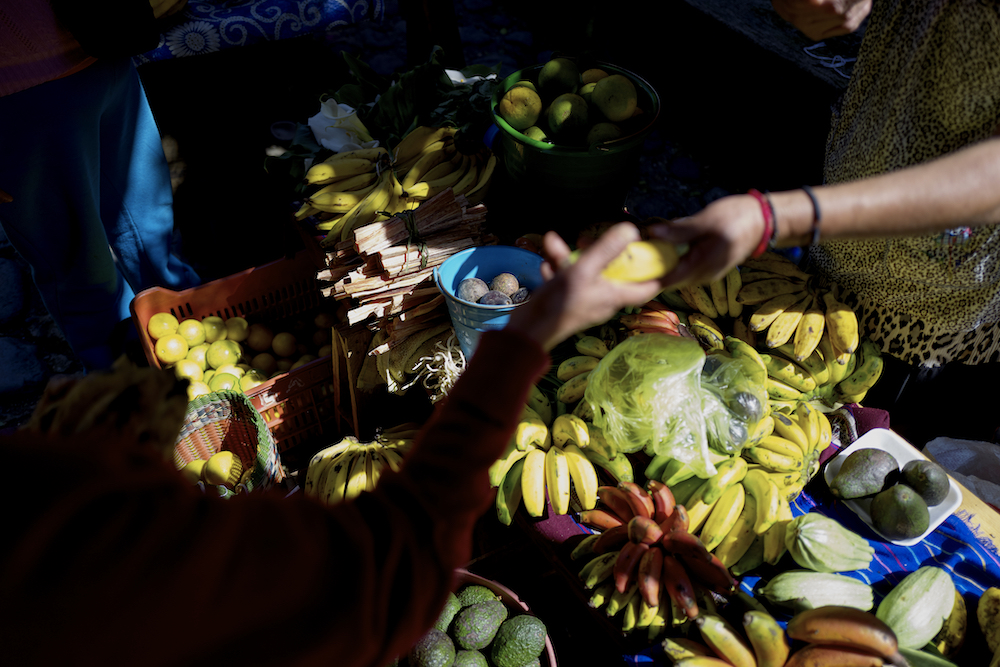 I get the impression from the book that you travel light. How do you plan your trips? Or, maybe you don't?
I've been very fortunate that I get invited to a lot of places, and when you get invited as a chef to arrive in a new country, you're lucky because you get picked up at the airport and there is someone that takes care of you. I remember 20 years ago my girlfriend asked me how a trip was and after I explained everything to her, she said, 'so you basically travelled to the other part of the world and you've seen blue tiles in the kitchen? You've seen nothing'. That was a huge wake up call to me, if you're doing this then you should learn something about the place that you're going to. So yes, I travel with my heart, and my brain, and with my curiosity. And that's it. And obviously I use clothes just like everyone else, but if I am there to cook then I never bring anything, and that's part of the excitement, that they (my hosts) sort of have to unravel things. They don't actually know it but whatever they choose to show me during the next couple of days then that's what's going on the menu, in some sort of a way. But I also like the idea of arriving without any predetermined ideas, I think I would say I arrive naked, mentally. You're there, and you're not there to judge, you're there to experience. That's also how I would like you to come if you came to my place, I would like you to come open-minded.
Out of all of the many countries you have been to, which one has surprised you the most?
They all do. I would say countries that are less visited, Colombia for example. Arriving in Medellín, it was a very exotic thing. Oaxaca in Mexico. Actually, just Mexico, I love everything about Mexico, it's so beautiful. And please don't get me wrong, but there's something beautiful when, and I don't like the fact, but when people are poor they are much sweeter. They have a huge heart, and the less money they have, the more rich they seem to be, and also the more authentic my experience becomes. I live in a part of the world where there aren't any problems, it's more like, 'where are we going out to eat tonight?' or, 'why did it rain?'. We don't really have any issues, but I would say last year, Oaxaca and Medellín, swept my feet away. In Medellín I received enormous generosity…I was taken to a coffee farm to see the real product, instead of being in a fancy coffee shop, and they had nothing. And the experience, to be there on site and learn that in order to grow the Castillo coffee bean you need to pacify the sickness with bananas and yucca so it becomes a more healthy coffee bean, it's stuff that like, you know?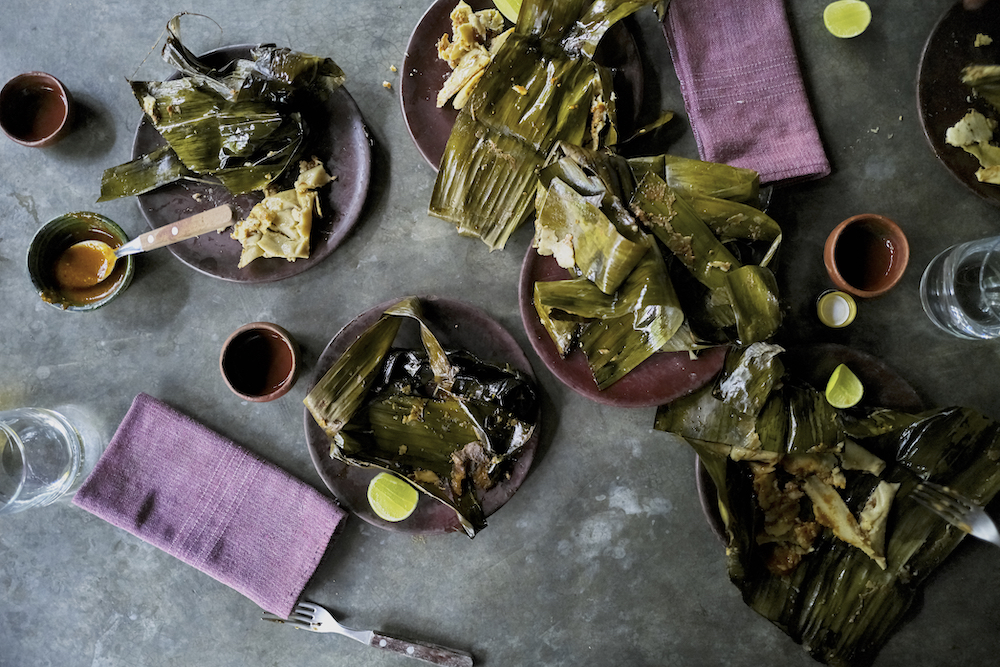 I was surprised at how simple the recipes are. Some are just a few lines long, they use quite basic ingredients and most are for everyday foods such as rice, bread, pasta and so on. Did you specifically want it to be this pared-back, rather than something more elaborate?
Yes, but also because I don't understand the fact that, besides the air we breathe and the water that we think is free, the only thing we have to do once a day is to have a meal, and then we survive. And even though that's a fact that we know, that for the rest of our lives we have to eat, I'm surprised at how many people are afraid of food, they are afraid of touching it, and it's almost like they decide that it's not for them. So I thought, if I can get you over 40 recipes where there are different approaches, where I teach you to be light around it and not to be so precise. I've met people who've said, 'oh you did a beautiful recipe, I've dreamed about doing it, but you said lemon thyme and I couldn't find lemon thyme so I can't do the recipe'. So then use thyme, or use rosemary, or sage, chervil, parsley! When you're not used to cooking, it's almost like you're looking for ways to escape so you can say there's a reason why I don't need to do this. So I wanted to be as light as possible to encourage cooking. And everyone knows when you're used to cooking that you look in your fridge, you buy something, and you begin, and the good thing is if you fuck it up today, there's a new chance tomorrow. But people that don't cook, they don't know this – yet. 
Despite the fact that they're so simple, I still don't know how to do most of them! It's made me want to go back into the kitchen and try these new things, and go back to basics.
First of all, that's beautiful music in my ears, but the thing about cooking is, it's a lot of small steps, and all of them are basic. It becomes complicated when you choose to do a lot of basic things at once. So regardless of what you find simple, it is simple. Initially it was the pictures, the journey, that was how the book was set up. And when I started looking at the pictures, I thought 'Oh, I have a rice field, let's do a recipe with rice', 'This is a mezcaleria, what can I do with mezcal? Let's invent a beurre blanc'. So that's how the recipes were intended. It wasn't that I wanted to do a 'how to cook rice', it was actually about the journey.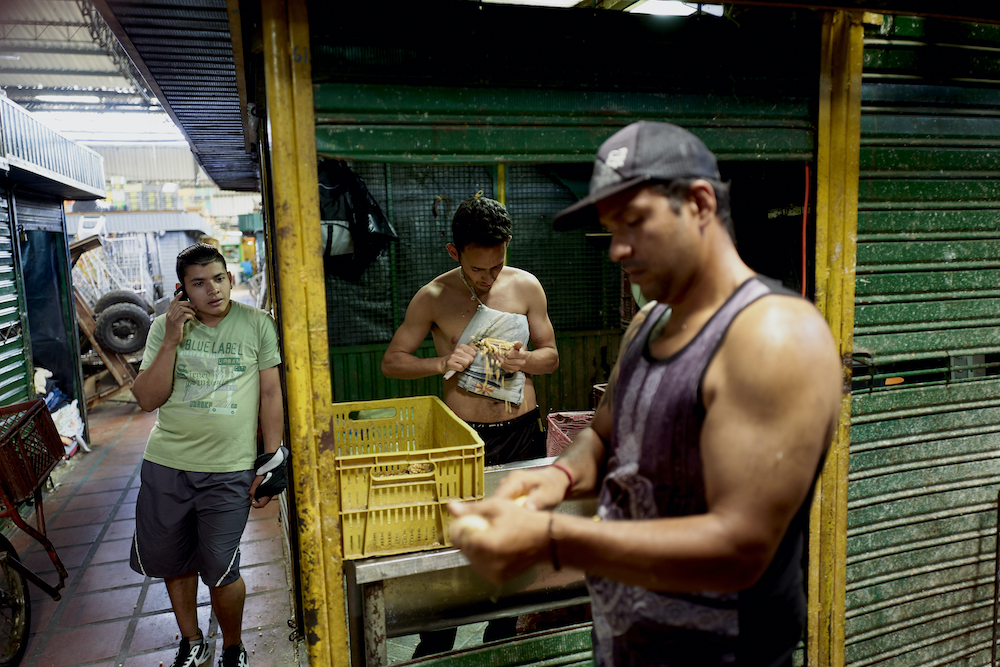 So it was all a very organic process? 
Wholly, and it's also all my words and my advice. It's about being open. So the whole process, about the book, it's been very organic, like travelling. Imagine you were in the possession of my phone number and you were in Hokkaido, Japan, and you're at the market and all of a sudden, you find a pumpkin. It looks interesting, but you've never attempted to cook a pumpkin before. And so you're like, gosh what do I do? I'm gonna call my friend Bo. And that's how the recipes have been done. Almost like I'm telling you on the phone, do this, do this, do this. It's a way to give you confidence so you believe you could do it.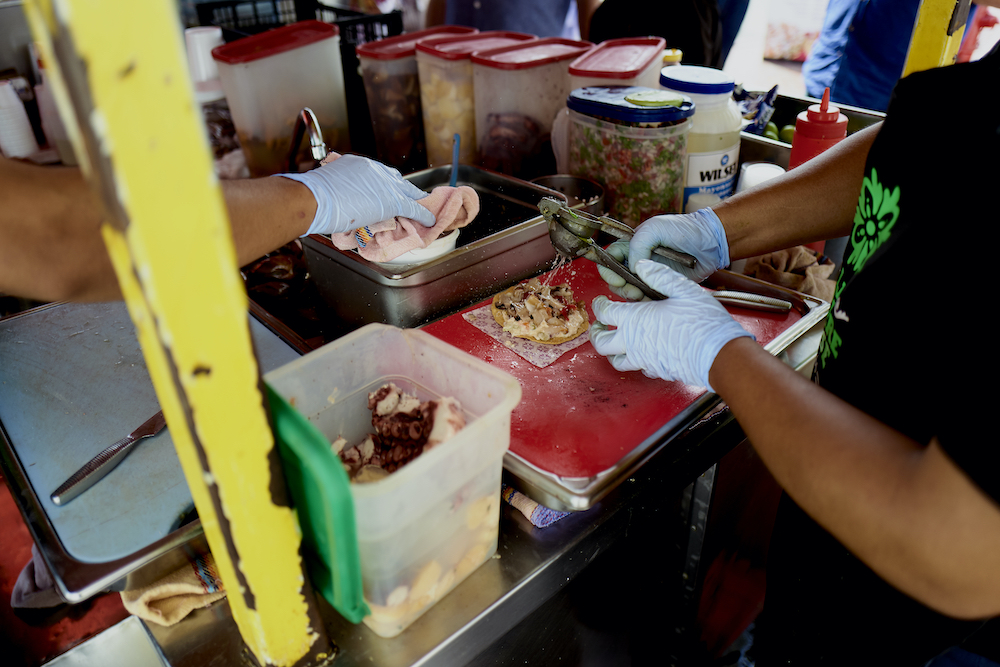 The photos, which were all taken by you, highlight the small details of food and travel which others might miss, particularly in the highly-curated, over-filtered Instagram world we're currently living in. They're very natural and you really give someone a picture of what you have seen on your travels. What is it about a person, a place, or a scene, that catches your eye and makes you reach for your camera?
Honesty, that's what captures my eye. It's very simple. I think normally when people take photos they would bring up the camera, and stand like this, and wait for that man to walk past them in front of the door, where the light would do a shadow, and then they have to remove that newspaper, oh and could you remove the hot dog stand there and… but for me that's an interrupted conversation. There's no organic flow. When I walk around with my camera, I would normally just hold it in my hand like this (Bo motions as if holding a camera to his chest) and I would just shoot here and I would look with my face. If I see there is a human being, I almost dream about taking the photo without them noticing that I'm taking the photo. The photos haven't been done for the book. They're pictures I've been taking just for my pleasure, because I wanted to capture the beauty. And what I like about beauty is when people are doing what they were born to do, whether it's a butcher, a fishmonger, whatever. A woman in Havana just standing on her porch, having a smoke and looking at the street, or boys playing football whilst their fathers are butchering a pig in the doorway. I didn't know I was taking pictures like this but I like the idea of them not knowing that I'm there. Because people tend to freeze up a little bit, it's almost like it's a bazooka. It's a deeply rooted dream to show their beauty. And what is beauty? I don't know. I've given you my attempt in 368 pages.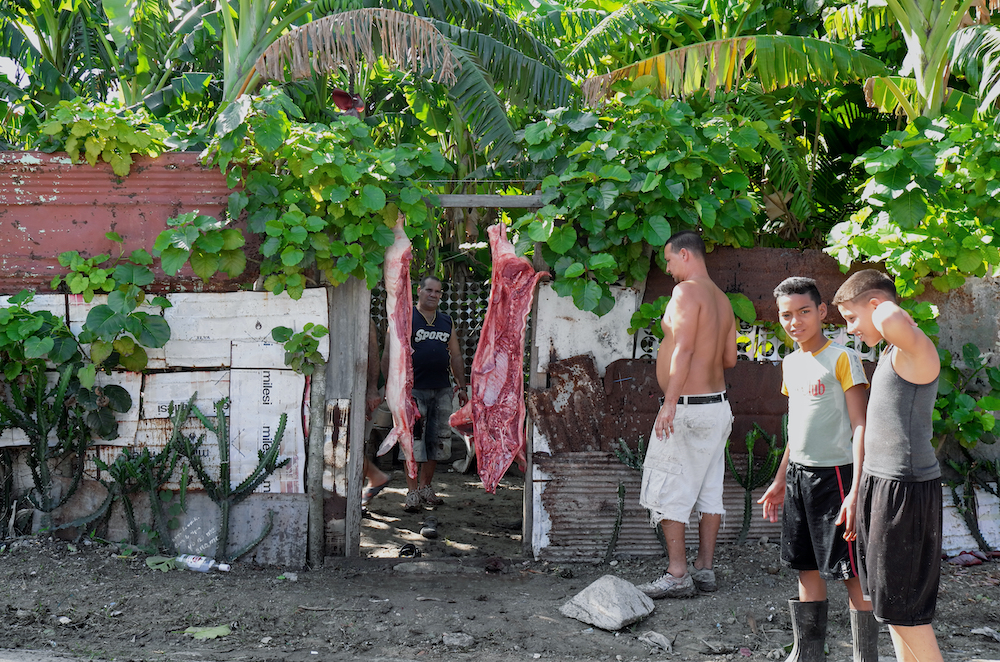 You've left your restaurant Geist and now you've published the book. Any idea what you might do next?
The idea is to wait, to take a year off, I know that's a luxury, but take a year off and get a little bit bored again. I can already feel that it's sneaking up on me. I miss the connection: I live in the service industry, in a service profession, and I miss making people happy. So fairly shortly I think I'm gonna try and make an attempt at a new approach to a restaurant. Not a new style, but for me a different style. Do I know where, do I know when? No. And it's not even a secret, I don't know. It's going to still take months before the world is cured. Hopefully, if we're lucky, by spring or summer we'll be allowed to be like we used to be and when we get there then it's healthy to do a business again.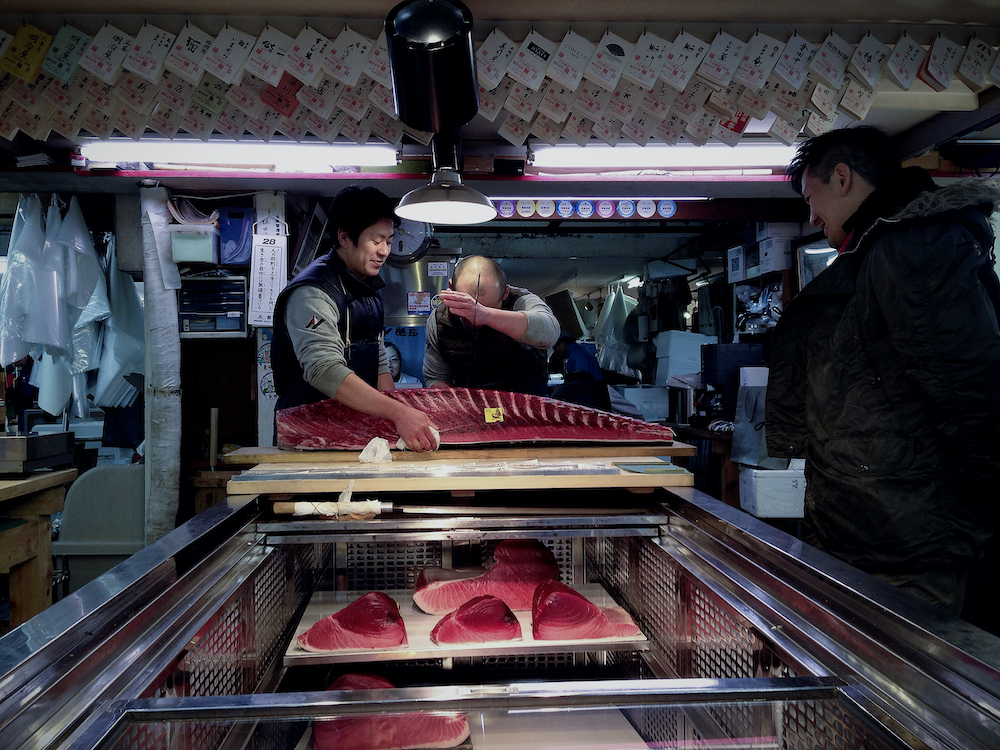 And as soon as we can travel freely again, where will you go?
Anywhere but Denmark! It's going to be pretty magical when we're allowed to go out and just be human beings again. Even though I wish we'd never have experienced what we've experienced over the last ten months, there's a beautiful lesson in what we've been taught, which is that we need to cherish a little bit more what we have. We really need to cherish moments, whether it's an espresso on a terrace of a cafe, a glass of bubbles, a Croque Monsieur in the morning, or a fried sole in the evening, or a cheese platter with friends…physical contact. It's not even about travelling. Physical contact. Hugs. Kisses on the cheek. People not being afraid. That's what I miss. I miss the noise of people having fun. It isn't actually so much about travel…but I would love to go snowboarding in Hokkaido, I would love to go to New Zealand, there's a whole continent called Africa that I've never seen. That's my curiosity. I think to begin with just having dinner parties, enjoying life, kissing life, burning my fingers on life, you know?
'The Relation Between Us' by Bo Bech is available from shop.chefbobech.com