We sit down with Jason Atherton protégé, Alex Craciun, to discuss why he has chosen to focus on Japanese cuisine at his new London venture, Sosharu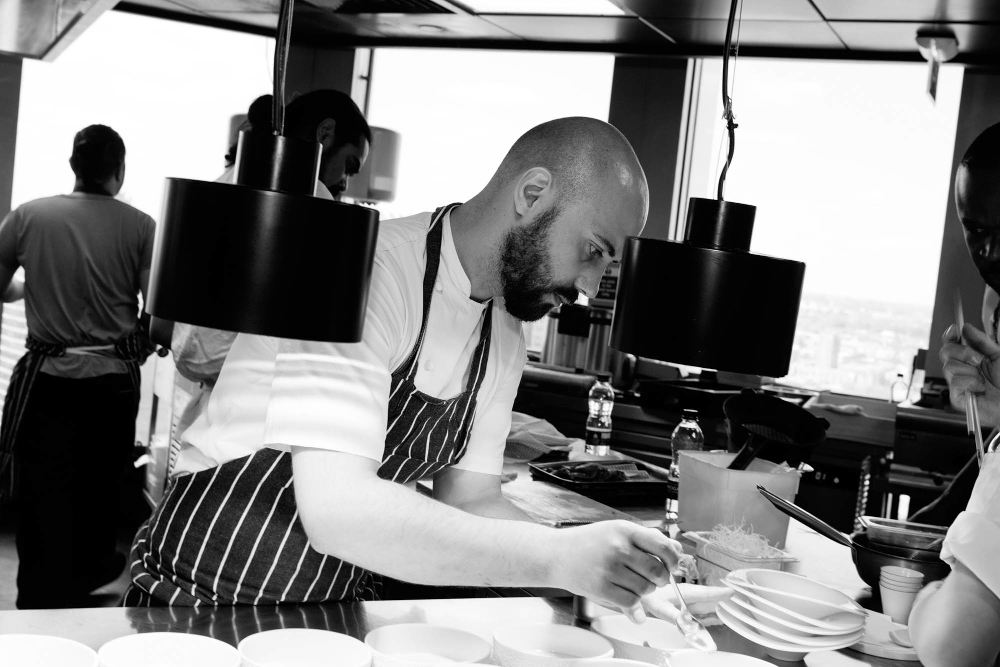 Romanian chef Alex Craciun began his career in a somewhat diverse fashion, trying hairdressing and engineering before ending up in the kitchen. He decided to pursue haute cuisine in full force, becoming an inimitable chef on the London restaurant scene and in spring 2016, he helped open his first restaurant as head chef. Sosharu — a contemporary Japanese eatery located in Farringdon, has been well received by the city's food critics and had paved the way for the soon-to-be opened Kisetsu, a 10-seater offering a unique 'chef to table' experience, where the chef prepares the meal in the same room as his guests.
Having worked as a chef in Romania, the UK, Brazil, and Asia, Craciun has stored away a vast variety of techniques and tricks. Before opening Sosharu, he spent a year in Japan (under strict instructions from Jason Atherton) working in a different restaurant every season. This influence can be seen across the restaurant, from design choices to service style and, of course, the menu. This also extends to the atmosphere the head chef hopes to create in both restaurants. Craciun explains he wants his guests to fully experience the food, and to avoid the lure of everyday distractions; in Kisetsu, a curtain enclosing the room includes pockets for mobile phones, although the plates may be Instagram-worthy.
Here, we meet Craciun to discuss his trips to some of the top international kitchens, working under Gordon Ramsay, and how his love for Japanese cooking started with a Tonkatsu meal in central London.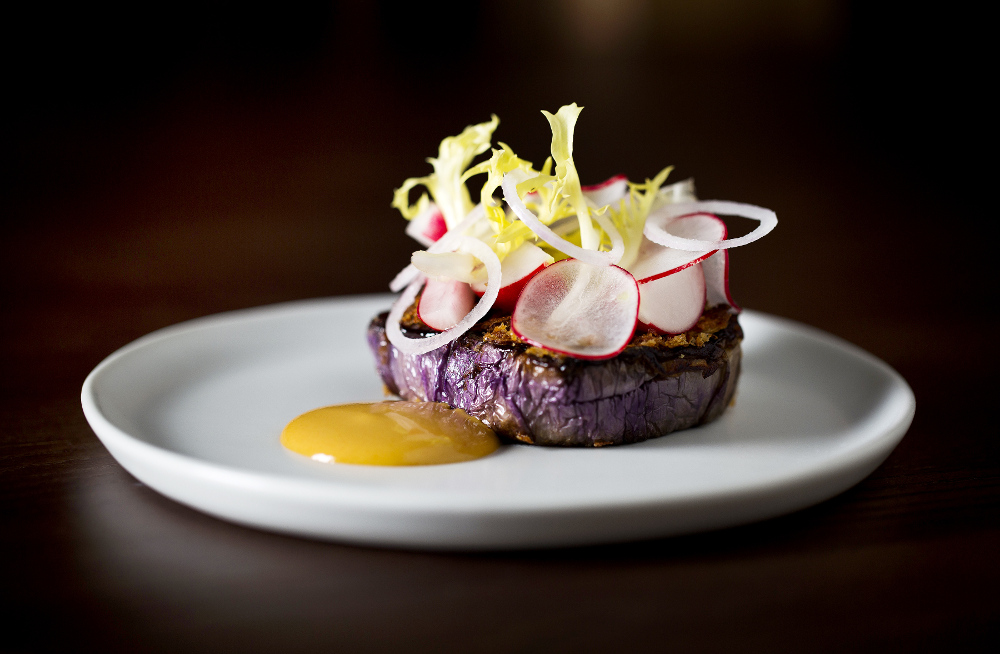 How did you get started in cooking?
For me, it was never, 'my mum cooks, my father's a chef' – it was nothing like that. I studied electronic engineering and then I started to work in a massive factory. I didn't like it, so I did a hairdressing course. I didn't like that either, so I did a masseuse course. And then I didn't like that…
I did a cooking course when I was about 19 or 20, still searching. At first, I didn't like cooking either, to be honest. But I was lucky to work for someone who was very passionate: he was a young Romanian chef. I stuck with him for a couple of months and everything started from there.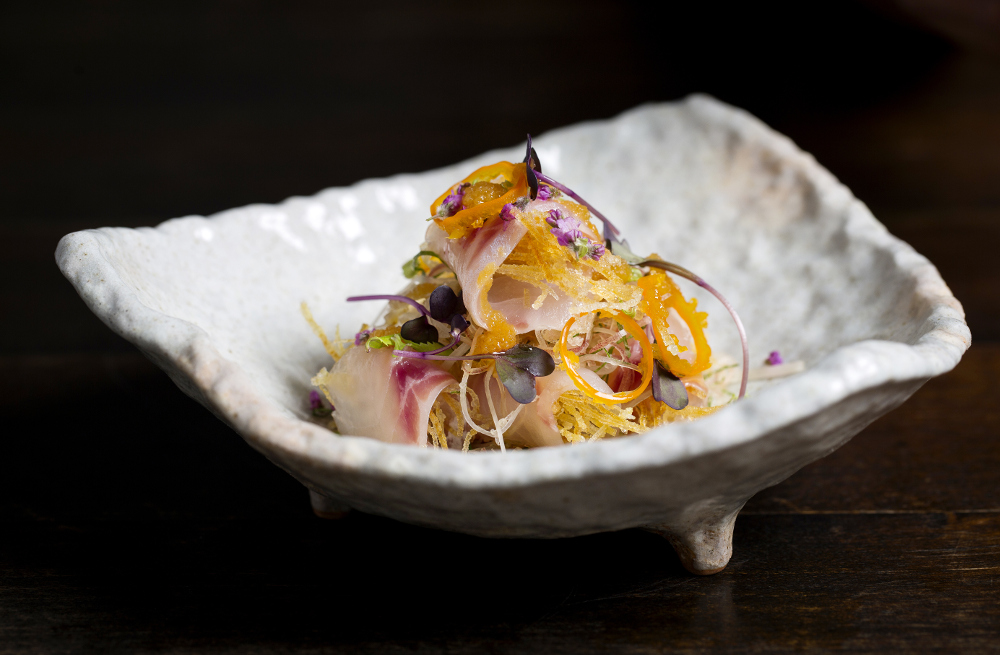 What kind of food were you cooking with him?
It was very traditional Romanian cuisine – very different from what I do now – all slow roasting and slow cooking. Back home, the majority of cooking is very slow: pigs, stocks, etc.
What happened next?
I left after a year and came to the UK. I started in Newcastle in a small pub, which was quite painful; I didn't understand the accents, I didn't speak the language. I wanted to go back home straight away, but I didn't have the money to do it. So I said to myself that I needed to stay, in order to make enough money to go home. After 10 years, I'm still here!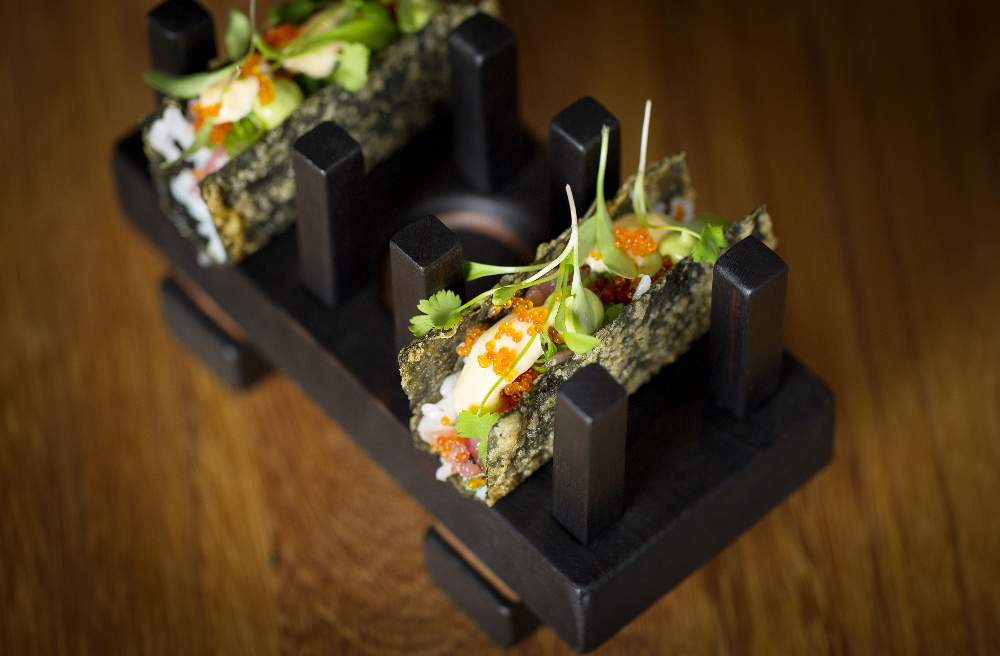 How did you end up in London?
I worked for Gordon Ramsay first. It was very different from where I worked before, there was much more pressure. Everyone was concentrating on the food, what they can do, what they can bring that's new, etc. It was a push for me to get better.
On my days off, I started to work at the Maze with Jason Atherton, which is how we got to know each other. I worked there one or two days a week for six or seven months. And then I asked for a job, and they said: 'Yes, no problem, you know the menu!' So it was easy. I stayed at the Maze for three years, then went to Brazil for a month, and back to Eastern Europe. Two years ago, I went to work in Japan.
Can you tell us about your time in Japan?
I was there for a year, so I did every season, eadh in a different restaurant. The majority of techniques that we do here at Sosharu, we take from Japan. We concentrate on vegetables. There's no butter or cream anywhere in the restaurant. Everything is very healthy.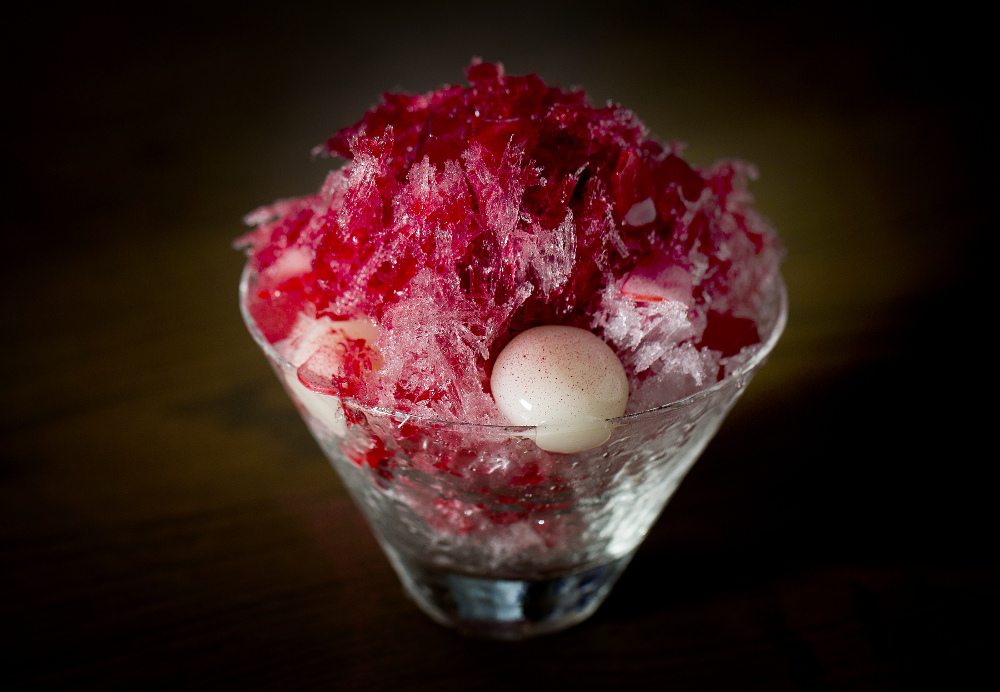 What brought you to Japanese cooking?
I only tried Japanese food for the first time five years ago – it was nothing special, but I still remember it. I wanted to identify the taste, and know how they had done it. It was a Ton Katsu, rice, with a Japanese curry. That was the start.
It's a massive change from Romanian food, and the UK – a completely different culture. Every recipe is different. I love Japanese cuisine for the taste and the flavours. I love something new, challenging. It was the right moment, at the right time.
What did you learn in Japan?
It opened my eyes, being in Japan, working with local chefs. It's a different philosophy: they are very clean and they're not crazy on doing totally 'different' flavours.
At Sosharu, we try to use more British produce, and then blend the flavours to make it Japanese.
How has your new restaurant been since opening?
It's been very busy, which is good. We have a lot of work to do, but everyone is positive and supportive. Being a chef, you have your own idea of what is amazing, but you need to listen to your guests. That's the most important thing – they come in, and we need to make them happy. Not just us in the kitchen.
Alex Craciun's new restaurant Sosharu is now open. A 10-seater restaurant, Kisetsu, will open soon.