A full bodied, jammy Chilean red is up for delectation this week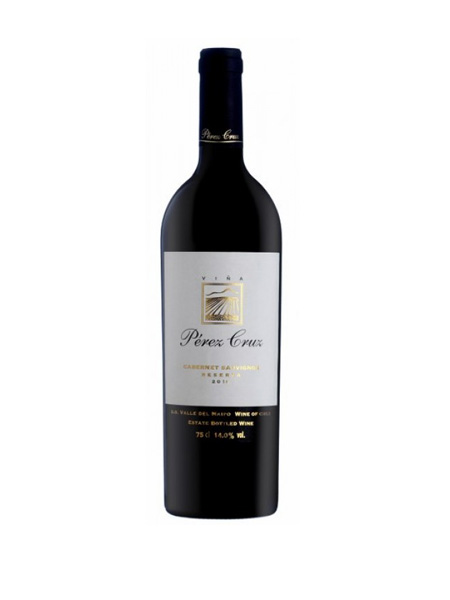 After finally vanquishing the undignified norovirus, I was glad to be back in the saddle, only to be confronted with this godforsaken British summer. Seriously, come on! Can't a guy catch a break? Finally able to imbibe proper tasting liquids and solids again, I wanted a big wine this week: my taste buds have been crying out for flavour, and being a slave to my senses, I shall deliver. Having enjoyed my new world trip last time, I thought I'd go with it, so this week we have a Chilean Cabernet Sauvignon for my delectation.
Pérez Cruz is a family owned vineyard situated in the Alto-Maipo region of Chile, commonly held as the premier region for red grape production. The land rises into the Andean foothills, meaning the area has the ideal conditions for Cabernet Sauvignon grapes, warmed in the afternoon sun and cooled by the mountain breeze in the evening. It is this variation in temperature that allows the grapes to flourish, producing bold yet elegant flavours. Pérez Cruz's wine production is led by Germán Lyon and their eco friendly winery – built specifically by award winning architect José Cruz Ovalle – allows for lots of natural light, thermal isolation and free-flow air circulation, with it's wooden roof design, adding to the fervour Pérez Cruz are commanding as one of Chile's most exciting wine producers.
This particular Cabernet is made of 95 percent Cabernet Sauvignon, three percent Syrah and two percent Carménère. An interesting aside, the French sold the Chileans Carménère vines under the guise of them being Merlot vines. The joke's on the French though, as Carménère has become synonymous with Chile, who grow the majority of this variety worldwide. But enough waffle, on to the wine!
The 2011 Pérez Cruz Cabernet Sauvignon is typical of the Maipo region: there's ripe red fruit, think cherries, strawberries and plums and an intense blackcurrant note. There is also a nice hit of black pepper, vanilla and a frisson of herbs, bay leaf in particular. On the palate, this wine is big bodied, the predominant flavour being jammy fruits with velvety smooth, well-rounded tannins followed by a long intense finish. This needs to be paired with big red meats: an ideal accompaniment for your Sunday roast beef, or casserole. I don't know about you, but my taste buds are satiated.