French chef Paul Pairet chats to PORT about the importance of execution, using multi-sensory technology to surround his food and cooking for more than 300 people at the Palace of Versailles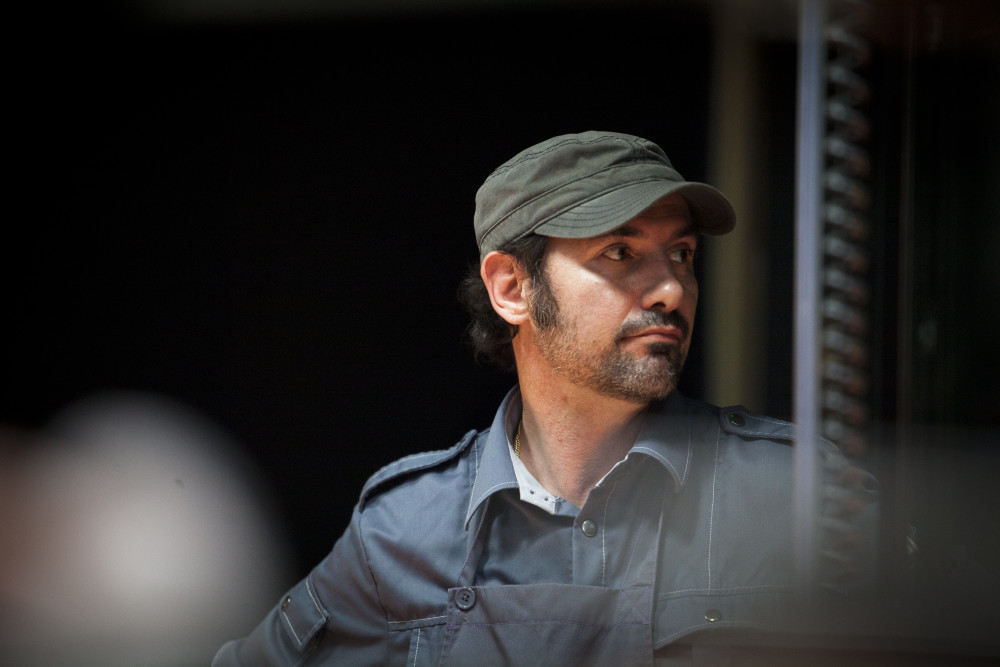 Paul Pairet and his restaurants are impossible to classify, and this, it seems, is exactly what he wants. An illustrious career has taken him from his native France to Hong Kong, Sydney, Jakarta, and Istanbul, where he has transformed restaurants with his uniquely global style of cooking.
Today, Pairet has settled in Shanghai, where he has opened two very different restaurants: the modern French eatery, Mr and Mrs Bund in 2009, and in 2012, he cut the ribbon on Ultraviolet – a restaurant foucssed on immersive dining and his avant-garde values.
In Ultraviolet, Pairet – a former science student – uses 'multi-sensory technology' to accompany a 20-dish menu for a maximum of 10 diners per sitting. The idea is to create an atmosphere that unites taste with 'psycho-taste' – a phrase defined by the French chef as 'the expectation and the memory, the before and after, the mind over the palate'. One dish in particular exemplifies this, says Pairet, is Cocotte Lodine, steamed lobster, and seawater-lime fizz.
Here, PORT speaks to Pairet about his formative years as a chef, the lessons he teaches now, and his recent collaboration with cognac brand Martell, which saw him apply the immersive ethos behind Ultraviolet and apply it them to a spectacular event at the Palace of Versailles.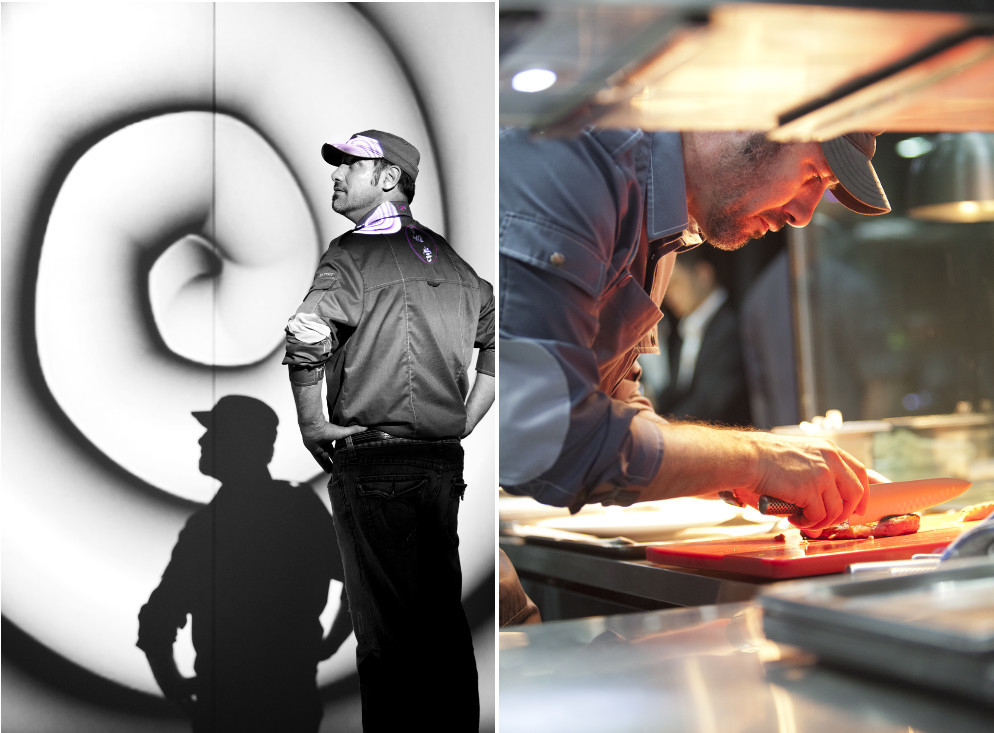 Where does your love of food come from?
If I tried to identify the starting point, I would date it to when I was nine years old. I would date it back to a time when I received a very important book. It was called Les Bonnes Recettes de Grand-Mère Donald, which roughly translates into English as The Recipe Book of the Grandmother of Donald Duck. It was a present. It showed me the first bit of potential I had to read, write and reproduce recipes. If it had been another book, I would have probably done something else.
Was there a key turning point during your early years as a chef when you decided on the cuisine you wanted to create?
An interesting point would have been my first cooking lesson with a fantastic French teacher called Jean-Pierre Poulain. He put three glasses of water in front of us: in the first glass there was a whole carrot; in the second glass was cut into slices; and in the third glass there was a shaved carrot.
In the first glass the water was crystal clear, in the second glass the water was light orange, and in the third glass the water was deeply orange. Just through those three little demonstrations he was trying to explain to us the importance of the different cuts when it comes to the diffusion between solid and liquid. I thought it was a very interesting approach. Rather than just trying to train us in learning recipe after recipe, we were learning by trying to understand principles.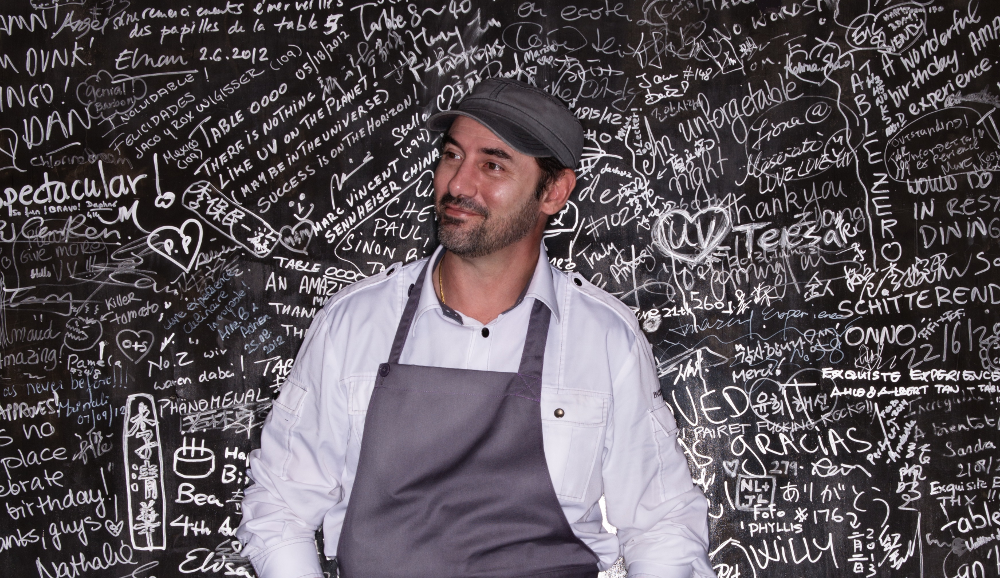 Why is the idea of immersive dining, like that offered at Ultraviolet, so important to you?
The most important thing behind Ultraviolet is that you are going to go through about 20 courses. To cook at my best there, we have 25 persons servicing 10 guests. You visit and you are going to go through a precise sequence that we have decided upon.
What this means is that we can serve each dish at its peak. We also try to push the relevance of a dish to the images we project on the walls surrounding the guests. The consequence of this is that you can master part of the atmosphere, which means it then becomes an immersive experience.
How did you take the principles behind Ultraviolet and apply them to Martell cognac's 300th anniversary dinner at the Palace of Versailles?
What was very new for us at Versailles was the necessity to produce between 320 and 360 plates at the same time, send them out to diners altogether, and serve them inside the dining hall in just four minutes despite the 200m distance between the head of the kitchen and the last guests seat. Over six courses we tailored the story around Martell and its history.
Ultraviolet is the ultimate version of what we did at Versailles. The precision is extreme, the tempo is very important, and of course, 20 or more courses can get you a little bit deeper inside the different mood we try to create.
But Versailles was extremely fun and rewarding. Ultimately, that's the way it should end, right? It's very important, the end. The execution is the only thing that counts. It's not about being creative: you can be creative every morning. Creativity is just judging the capacity to execute the idea.
Paul Pairet is the founder and chef de cuisine of restaurants Ultraviolet and Mr & Mrs Bund, both located in Shanghai