Michelin chef Tom Harris introduces one of his signature dishes from his new Chinatown hotel restaurant, pig's cheek, peas and walnuts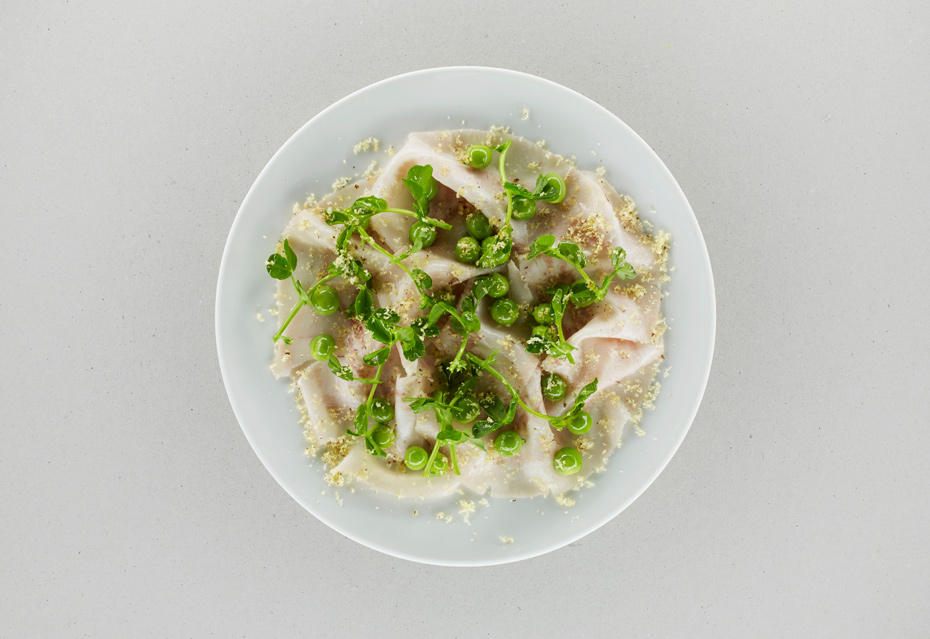 .In the bustling heart of London, located between Chinatown and Leicester Square, there's a new kitchen. This one, unlike the sweet and sour one to the north and the commercial tourist traps to the south, is a mish mash of British produce, many of which are cured, smoked and pickled in-house. The restaurant, housed in a five-storey Georgian building, is crowned by a hotel; with 15 guest rooms you sleep as well as indulge in Chef Patron Tom Harris's daily changing menu. Here we let Harris introduce one of his signature dishes, a culinary delight of pig's cheek, peas and walnuts.
Pig Cheek Ham
2 Pig cheeks (minus the oysters)
300g Easy Cure Salt
300g Fine Sea Salt
300g Demerara Sugar
15g Fennel Seeds
15g White Pepper
15g Allspice
20g Fresh Bay leaf
.
1. Make the cure by blitzing the spices with the salts and bay leaf.
2. Weigh the cheeks and measure 9.5 percent weight of cure to weight of meat.
3. Coat the cheeks and vacuum seal (or tightly cover). Let sit in cure for five-seven days.
4. After curing, lightly rinse and cook covered in water in a gastro for one to two hours at 140 degrees Celsius, or until just tender.5. Drain and place into gastros. Press so they lie flat. Leave to set overnight in the fridge.
6. Once pressed, skin them and vacuum seal before freezing them in separate bags.
7. Using a meat slicer, slice the cheek very thinly from frozen and store between parchment paper.
Walnut Dressing
100ml Walnut oil
100ml Chardonnay vinegar
200ml Olive oil
.
1. Whisk ingredients together.
TO SERVE
10 Peashoots
40g Fresh peas
1 Walnut, toasted
8 Slices, pig's cheek
1 tsp Walnut dressing
.
1. Arrange the sliced cheek on the plate.
2. Dress the shoots and fresh peas in the dressing, and scatter over the cheek.
3. Microplane the toasted walnuts over the whole dish before serving.