This week, Nick Rainsford chooses a quaffable and summery rosé to perfectly coincide with the overdue heatwave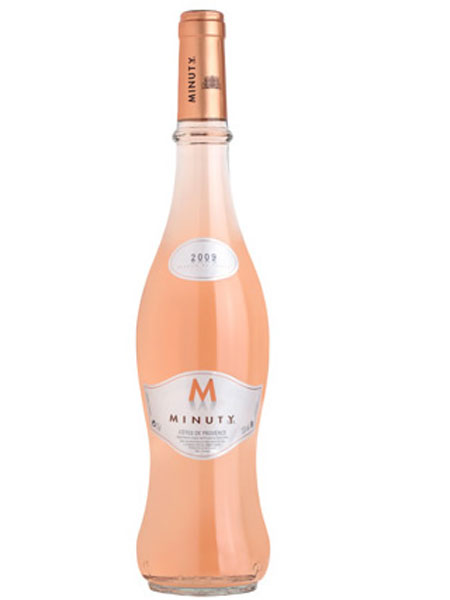 Sometimes, writing a really good preamble is hard. The opening lines really count. That's where I've got to draw you in, grab you by the scruff of the neck and really make you want to read the rest of the column. This puts quite a bit of pressure on me and my opening gambit. What if you don't like it? What if I don't like it? Some people can just dive straight in and are off, first line be damned. Me though, I'm a deliberator; I can't go on without a good first line. The same can be said of wine drinkers. Some people just dive straight in and drink whilst others like to take their time, take in the full aromas and wouldn't dream of taking a sip until they've got each little minutiae of the wine picked out. There's nothing wrong with either, most people flit between both. I think what it comes down to is surroundings. No one wants to look like they don't know what they're on about and it's mostly in pubs and restaurants that people deliberate over their wine, but I would encourage you to do it at home. Enjoy yourself, that's the whole point.
Now that I've used up my repertoire of literary conceits I will now just talk about the wine, and this week I plumped for a rather delectable Provence rosé. Now those that have been following the column regularly will perhaps decry my choice of another Provence rosé, and to that I reply – thanks for reading my column. Though it is perhaps similar, each wine is different and has its own distinct characteristics. This particular wine is from Chateau Minuty, a vineyard that is run by a family with a 300-year-old history in wine production. Currently managed by husband and wife team Jean-Etienne and François Matton, they have state of the art equipment and a streamlined production for high quality yields.
This particular wine is a blend of 50 percent Grenache, 15 percent Tibouren and 35 percent Cinsault. Grenache and Cinsault have often featured amongst this column, but Tibouren is a new one. Predominantly used in rosé blends, and more specifically Provence rosés, it produces a wonderful earthy tone within the wine. The predominant aromas come from the blend of Grenache and Cinsault, producing a delicious perfume of peach that, coupled with a candied strawberry running alongside it, is summer itself. It's sweet, inviting and, in the mouth, has excellent length. A wonderfully quaffable wine, if you were to pair it with food a tuna niçoise would be perfect, with a baked Camembert with apples and bread for dipping.
M de Minuty is available to purchase from Roberson Wine