Yoshinori Ishii, head chef at Mayfair-based Japanese restaurant Umu, tells Conor Mahon why he's bringing a 'fish and chip revolution' to the UK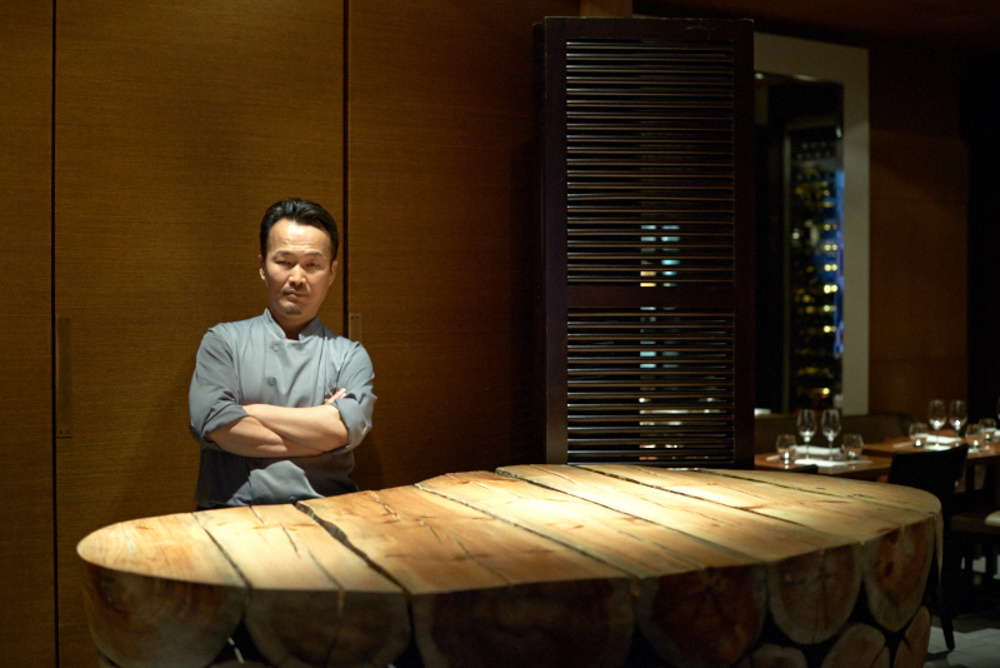 In August 1999, Yoshinori Ishii left Kyoto, the former capital of Japan, and boarded a plane heading to Switzerland. Ishiisan was leaving a position as executive chef at Kitcho, one of Japan's most famous restaurants, where he had spent the last nine years after graduating from Osaka's TSUJI Culinary Institute. When Ishii landed in Geneva he landed as the official chef at the Japanese embassy to the United Nations, bringing with him fishing rods, kitchen knives and a holistic approach to Kaiseki – the Japanese equivalent to haute cuisine.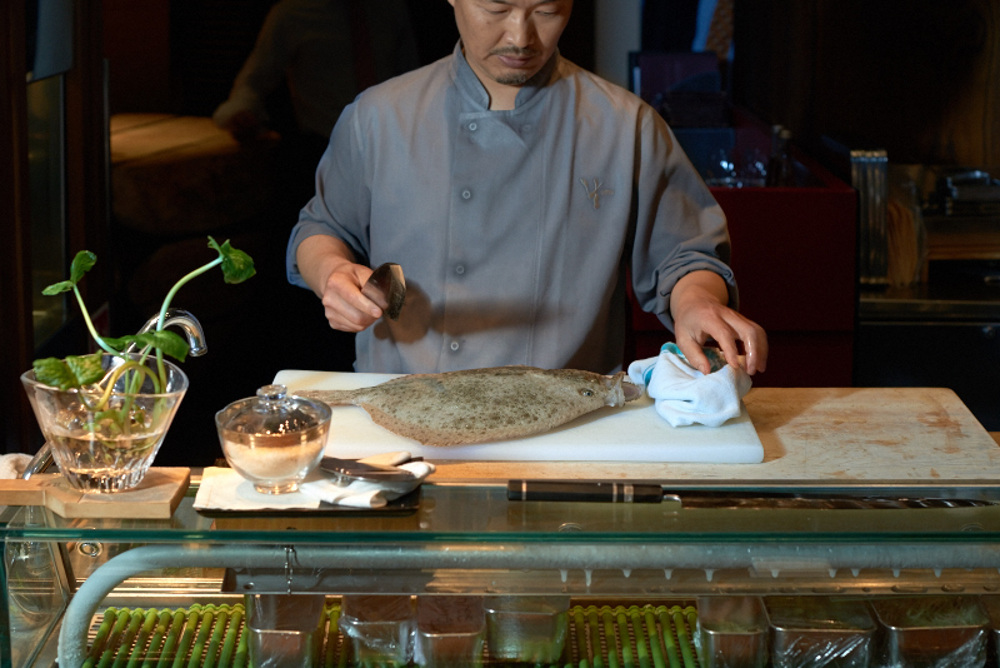 During Ishii's time at Kitcho, he slowly worked his way up to the position of executive chef. "Each year I did the same thing every day, slowly learning how to prepare food with great respect," Ishii tells me over the phone. "During my first year, I would travel to the local farms in the morning to select the day's vegetables. These farms grow traditional vegetables that you find only in Kyoto and have been there for thousands of years." Basic duties soon flourished and began to interest Ishii outside of work hours. "Whenever I had extra time, I would go and stay at these farms and help," he recalls with pride. "At the Higuchi organic farm in Kyoto, I learned that in truth, all food is connected."
Today, Ishii acts as executive chef at Umu – a Kyoto-style restaurant in London's affluent Mayfair neighbourhood – but during the five years Ishii has spent in London, he has also been organising an Ikejime revolution. If successful, Ishii's movement will drastically change how we treat fish in the UK, from line-caught seabass prepared in Michelin starred-restaurants, right down to the newspaper-wrapped cod sold throughout the nation.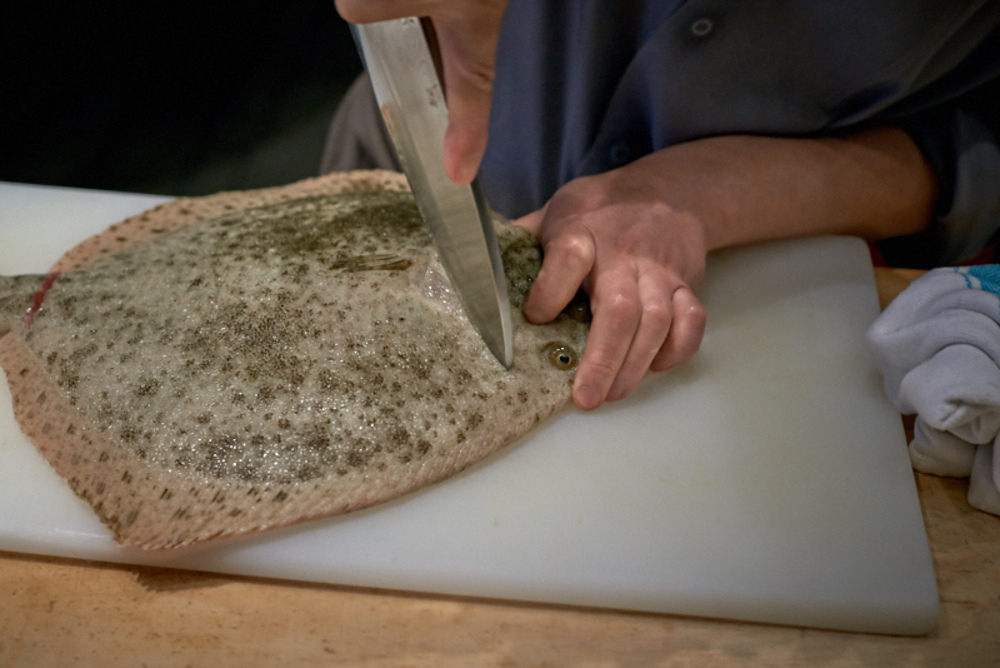 A diverse range of activities have fed into Ishii's unorthodox approach to food. It's an approach that has seen him go beyond his station to cultivate mountain land owned by Kitcho, select flowers for dinner services and arrange the "cultural assets" of the restaurant's interior. The results of this unique professional approach can be seen today in the atmosphere Ishii has helped create at Umu. Entering the dining room, guests will encounter the hundreds of pieces of pottery used throughout the Kaiseki service, each handcrafted by the head chef himself. Accompanying these ceramics are daily floral arrangements, picked and curated by Ishii.
When I ask why he chose to pursue a career in fine dining he speaks frankly, explaining that it is a combination of passion and practicality. "I love using my hands. As a child I would use whatever was closest to hand. I loved drawing, pottery and calligraphy… these were hobbies but my main love was fishing," says Ishii. "Obviously when I caught a fish I'd need to cook it, so at the end of high school I realised that as a chef I could combine all of my passions." When I ask if he considers his profession to be an art form, his response is quick and assured. "Yes, exactly that," he says. "It's all interpretation… you're deciding by your fingers as opposed to your eyes."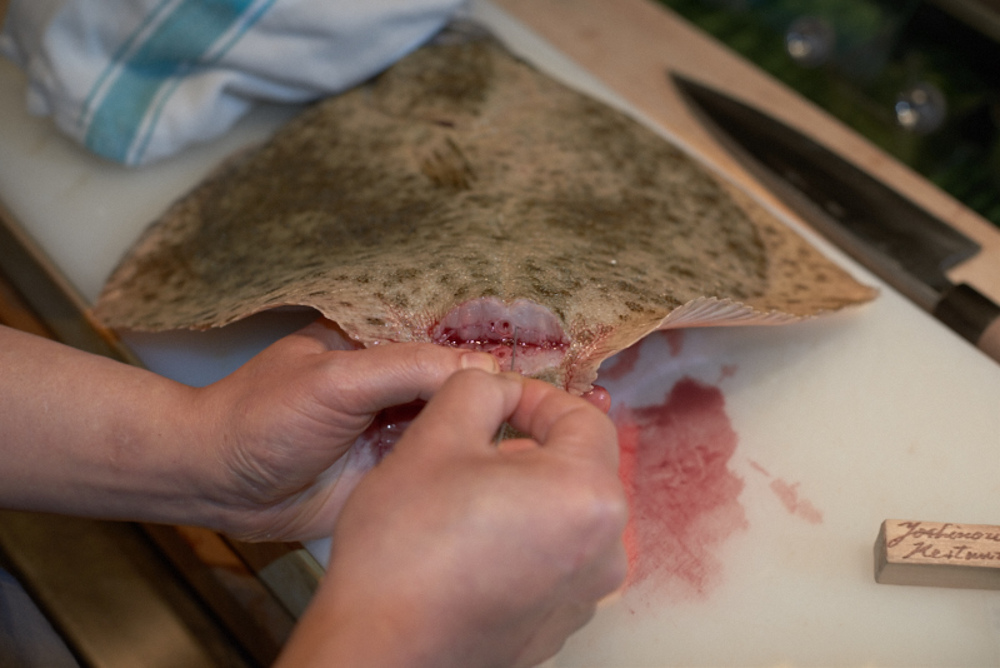 It's 24 years since he became a chef, but Ishii still remains grounded about his craft. "After a year you can do this job, but after a decade you are ten times better," he says. "Even this morning I was learning; I received a beautiful wild sea trout which had spent its life climbing rivers to spawn, so I presumed the meat would be tough and require quite thin slicing." He pauses then goes on to add: "Then I tasted the fish and it melted in my mouth. I haven't prepared the trout, but later on I'm thinking of slicing it thickly because of this fatty quality and I've never done that for this type of fish before."
It seems that everything about Ishii's character and background merges to affect his cooking. At the epicentre of his method is a passion for good quality fish. "When travelling overseas I will pack my fishing rods in my bags before my kitchen knives," he tells me proudly. "When I was in Geneva as chef to the Japanese ambassador, I would travel to Lake Geneva and speak with the local fishermen, fish with them and source the meals at the embassy depending on their catches." After leaving Geneva, he worked for several years in New York before becoming the Omakase chef at Morimoto Restaurant. "I would use a lot of the local ingredients such as live fluke, live blackfish and other fish imported from Tokyo's Tsukiji Market," he explains. "The fishmongers couldn't provide me with good fish, but I could fillet live fish the proper way for amazing quality and taste."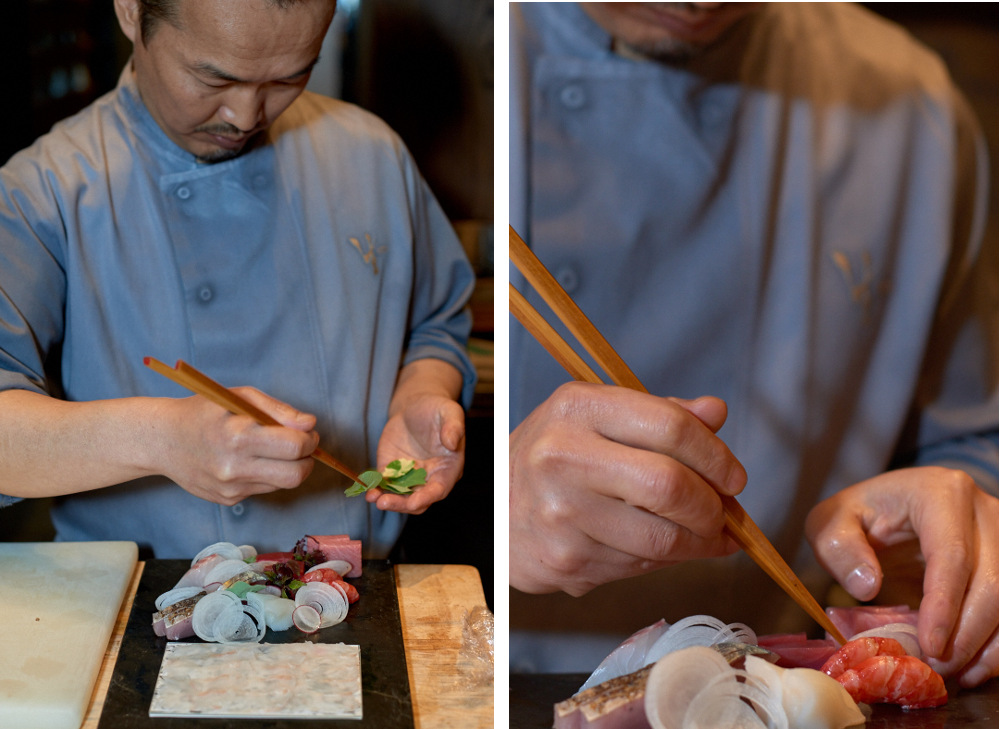 After arriving in London to work at Umu, Ishii was less than impressed by the fish on offer. "There are a lot of boats in the UK who will catch a fish and put it into a container out on the deck, then they pour ice onto the catch. Having taken such a long time to die, the fish experience great amounts of stress. Adrenalin means more oxidisation of the meat and this will ruin the taste and texture," he explains. "In Japan, good fishermen will kill immediately after taking a fish from the sea, they will also remove all the blood." What Ishii really wanted to see was fish prepared using a technique called Ikejime. "For Ikejime, the fisherman puts a knife into the neck and tail of a fish then feeds a wire into the spine breaking the nervous system," he says while demonstrating. "This way, the the brain cannot send a message to the meat and the freshness stays much longer."
Refusing to accept the standard of fish that was offered by his suppliers, Ishii began to patiently climb the rungs of London's fish markets: "I kept on complaining to sellers, yet no one could bring me the right type of fish." He went to Billingsgate, the famous London fish market where "there were some good and some bad fish dotted around the stalls", but "they couldn't pick out what they considered to be the superior fish on display" so he decided to take his hunt outside of London and down to England's southwest coast.
"I focused on Cornwall because it's a long peninsula," he tells me. "In Japan I would take the same approach, that's where the best fish are." Upon leaving the capital, Ishii's efforts began to pay off: "I met a fishmonger in St. Ives who maintained a Cornish tradition of carefully handling fish, and so I started to buy from them." Just like the farms he spent time on back in Kyoto, Ishii became involved with the inner-workings of the Cornwall business he was supporting. "I began to visit their premises and teach their fishermen Ikejime," he says. "I asked them to use this preparation method for the fish that they supplied us at the restaurant."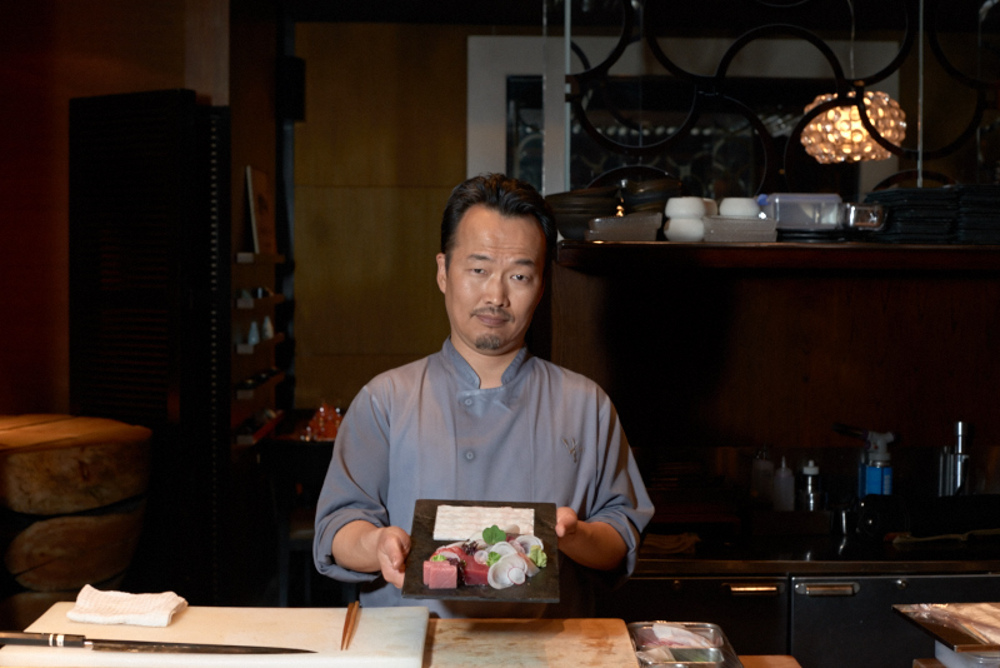 It wasn't long before Ishii realised that a single Ikejime supplier would not be enough for his needs; as his knowledge of the UK fishing industry grew, so did his aspirations to alter it. In order to do so, he began to contact every Cornish fisherman he could reach. "I made it my project to share this Japanese technique with English fishermen," he says. "I went to Cornwall to teach those who were interested." He named the project 'the fish and chip revolution', as his ambitions involve the eventual use of Ikejime at all levels of the fishing industry.
The Ikejime uprising is still in its early stages. Ishii travels to the coast to teach on the boats in person and also talks at both conventions and kitchens to spread the message among those at the forefront of fine cuisine. "It's a long trip to Cornwall from London and if there's a rough sea then staying upright on the boat is a challenge… let alone teaching," he says. "But it's great to see the local fishermen using different techniques to those I have seen in Japan. I learn so much from them."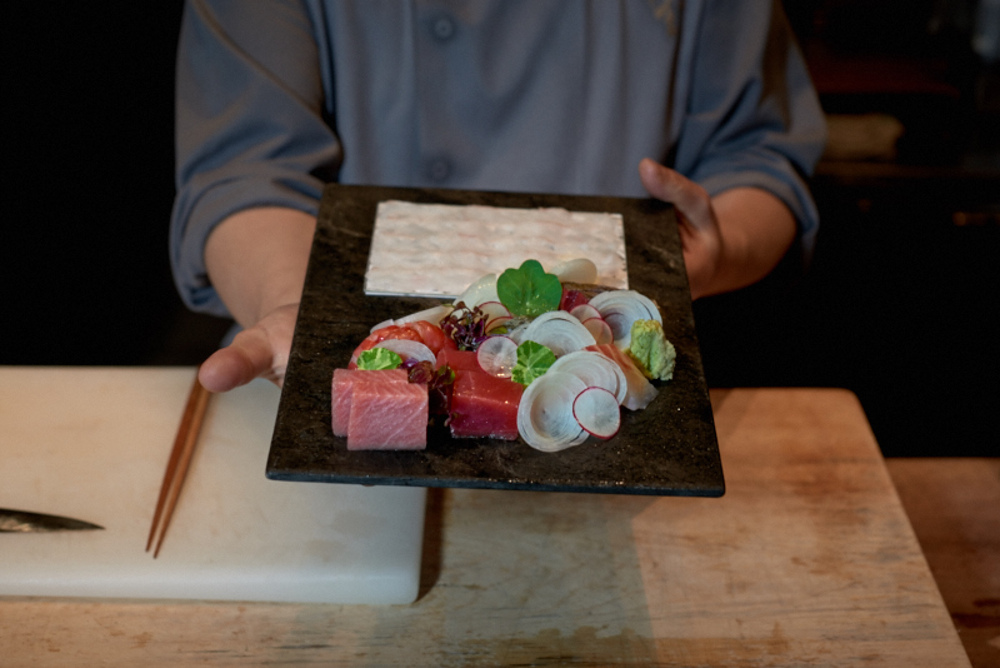 Ishii's Ikejime revolution has presented him with highs and lows, and many chefs have been resistant at first to adopting his new techniques. "For some chefs, they will see our fish as damaged because of the cuts in the tail and neck. But for a year I have explained Ikejime to chefs and said to all of them, 'if you want this quality then we can share'." Throughout this campaign, Ishii has only bought his fish from certain types of fishermen and is wary of asking people to change how they earn a living. "I only focus on daily fishing, not the big commercial fishermen because I know that whole story," he adds. "I know it's how they earn their livelihood and I can't ask them to change."
The task that Ishii has set himself and the Cornish fishing industry is a large one, but I hope that with his years of experience, his determination and a lot of patience, this passionate and energetic chef will succeed in changing the flavour of fish in this country for the better.