The founder and head chef of Berenjak, Kian Samyani, talks about bringing traditional Iranian cuisine to Soho and how to cook Kashk e Bademjoon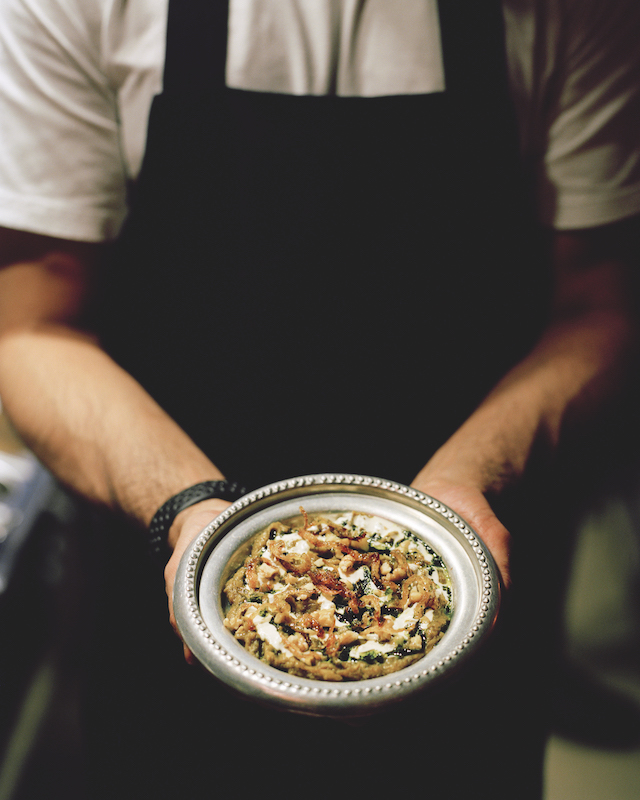 It's an exciting moment for Iranian food in London: despite the negative light that the country is seen in internationally, some great Iranian restaurants have opened recently. People are becoming more aware of this style of cuisine, and there are now even Iranian suppliers.
I opened Berenjak in 2018 with the aim of establishing a restaurant that did Iranian cuisine properly: a relaxed environment, somewhere that doesn't take itself too seriously – fresh produce, good music, somewhere central. It's subjective of course: you'll always think the way you ate as a child, how your mum cooked, how your dad cooked, was best. I set out to try and evoke a sense of that nostalgia, of eating as a family. We get a lot of young Iranians coming in, so we must be doing something right.
Kashk e bademjoon was always on the table growing up – it's a family favourite. I've never followed one particular recipe; it's instinctive. Kashk is a kind of whey that is fermented and formed into balls. Japan has miso and the Italians have Parmesan – ingredients that enhance the dish with an umami flavour: Iranian cuisine has kashk.
It can be a challenge to replicate those intimate family meals in a fast-paced restaurant environment, to serve it over and over again and be consistent, but I think – with the help of some authentic imported ingredients – we've been able to capture some of the love, care and attention of this wholesome, hearty ancient cuisine.
Kashk e Bademjoon Recipe
Ingredients
5 aubergines
1 white onion, diced
6 cloves of garlic, puréed 1 tsp turmeric
100ml jar of kashk – from a Middle Eastern super market, or any sour yoghurt
Sprinkling of crispy onions 300ml vegetable oil
Dried mint
Salt, to taste
Black pepper, to taste
Method
Preheat your grill to 200oC.
Prick your aubergines with a fork and grill for about 30–45 minutes, or until soft, turn- ing every 15 minutes. Place the aubergines in a bowl and cover with cling film: the steam helps to separate the skins from the flesh.
Once cool, peel away the skin and dis- card, placing the flesh into a strainer to drain for 10 minutes. Return the aubergine flesh to a chopping board, chop roughly and set aside until later.
Cover the base of a large frying pan with 150ml of vegetable oil, and fry your garlic until brown. Add diced onion, and fry for about 10–15 minutes until translucent and the edges start to brown, mixing frequently so as not to burn the garlic. When everything is nicely fried add a teaspoon each of salt, pep- per, dried mint and turmeric, and mix well.
Add the aubergines, turn up the heat and stir continuously for 5–10 minutes, until it's all cooked down and comes together. Adjust seasoning as necessary and remove from heat.
Mint Oil
For the garnish, you will need to make a small amount of mint oil. Heat 150ml of vegetable oil in a pot to 90oC, then add two tablespoons of dried mint and take off the heat, whisk well for a few seconds and set aside. Once cool, this can be stored in a jar for up to a month.
Kashk
Take a spoonful into a bowl and whisk until smooth, adding a few drops of water to get it slightly loose. Do the same if using yoghurt. Don't add too much water or it will seep into your aubergine mix.
Once everything is ready, you can dish up. Heat the aubergine mix in a pan, arrange on a plate in a flat layer and drizzle some of the kashk, followed by the mint oil, making sure you mix both well first. Enjoy with hot toasted bread of any kind – preferably Iranian!
As told to George Upton
Photography Sophie Gladstone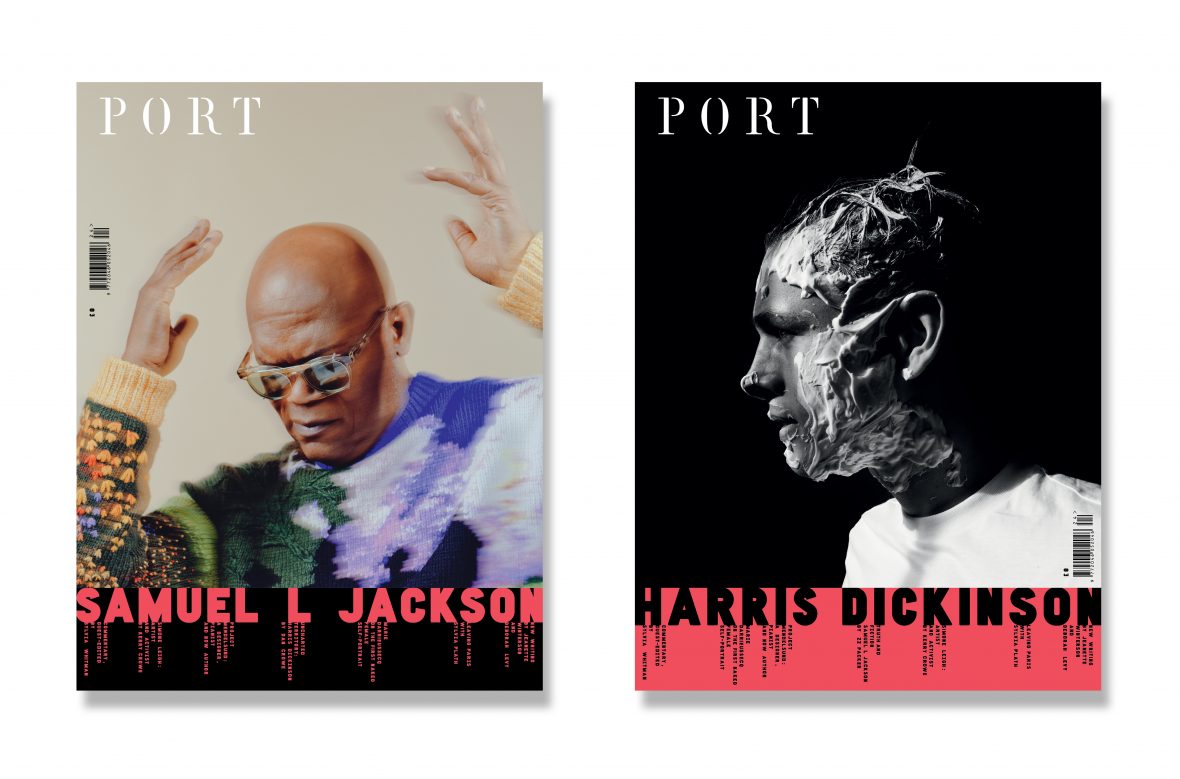 This article is taken from issue 24. To buy the issue or subscribe, click here