Chef owner of Michelin starred Sollip, Woongchul Park, shares a signature dish recipe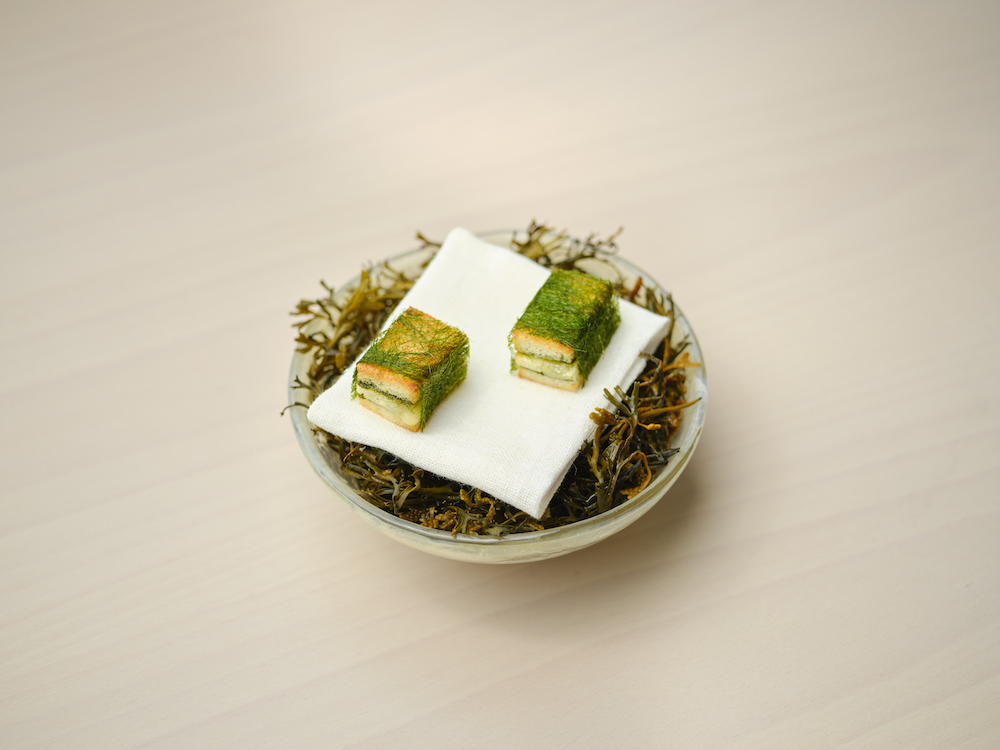 If there is a dish that perfectly encapsulates the philosophy behind Sollip, it is the Gamtae Sandwich. Served as a snack at the beginning of a meal at Sollip, the house made brioche and Duckett's Caerphilly cheese is wrapped in slices of Gamtae, a delicate Korean seaweed. For chef Woongchul Park, it reminds him of a warm black truffled Croque-Monsieur. 
Gamtae (감태) Sandwich
Brioche sliced thin (or a square white loaf).
Gamtae seaweed, replaceable with kim/gim: 10 sheets
Cultured Butter
Duckett's Caerphilly (any strong mature cheddar will do): 100g
1. Bring butter to room temperature.
2. Cut 7 of the Gamtae sheets to match the shape of your bread, save and chop the trimmings finely or use a blender/food processor if available. The remainder cut to the same width and double the length of your bread.
3. Fold the trimmed seaweed through the butter till all clumps are gone and there is a uniform light green colour.
4. Using a strong knife, slice through the cheese to match the bread, trimming off the rind and any excess to match the shape of the bread and Gamtae.
5. Spread a thin layer of Gamtae Butter onto one side of both slices and lay the Gamtae sheets on both, top with one slice of cheese and assemble.
6. Brown both sides in a medium-high pan with oil and pop in a preheated oven on 180 C fan. Pull when the edges are gooey and wrap with the remaining Gamtae.