From the wilds of Patagonia to the English countryside, the Argentine chef best known for his appearance on Chef's Table muses about his roving lifestyle and his love of cooking over open wood fires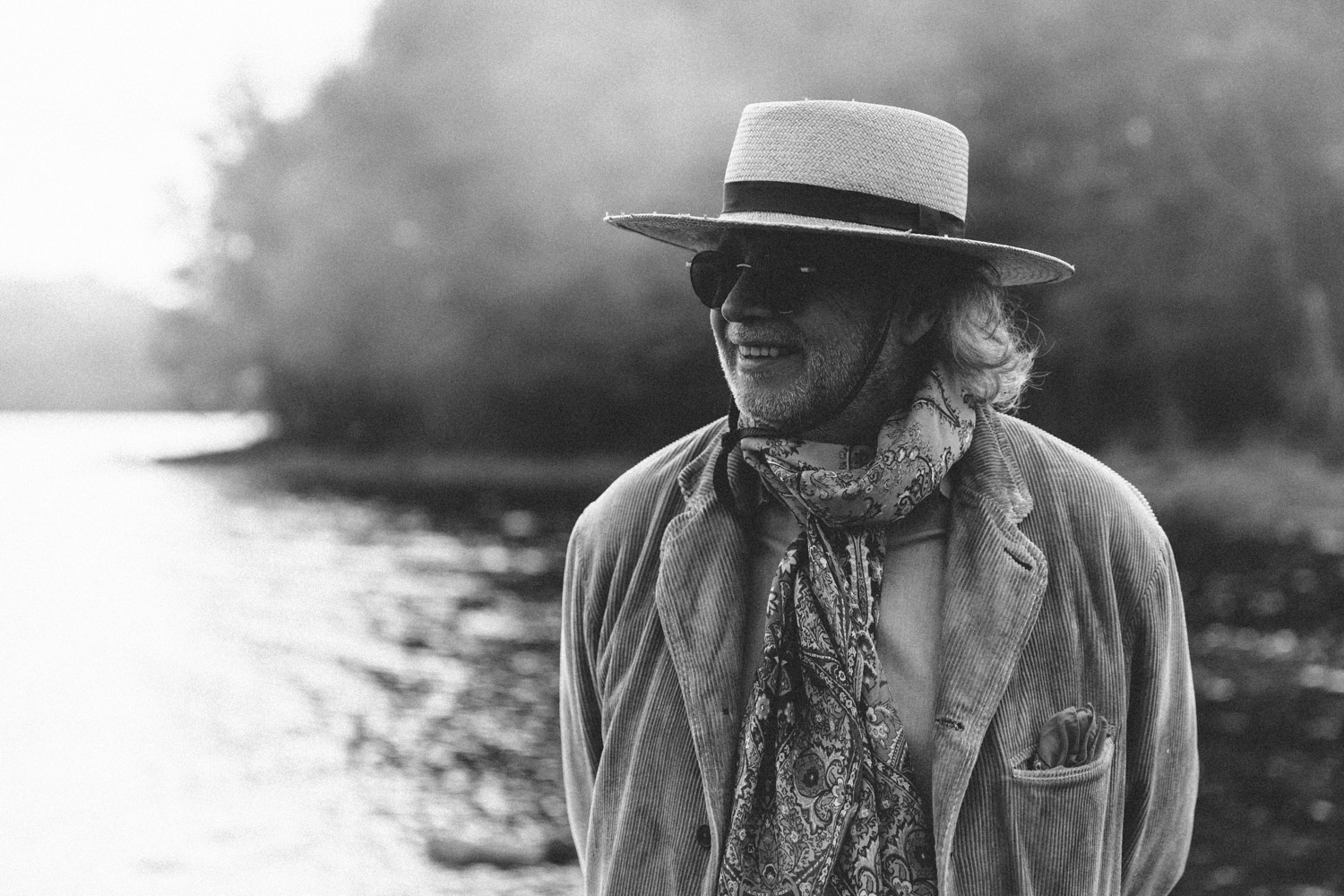 It would be easy to roll your eyes at Francis Mallmann. The 61-year-old Argentine super chef, who came to global attention after appearing on Netflix's Chef's Table, speaks in gravelly, earnest platitudes. When I meet him in London in June, he sits there, all silk cravat, linen suit and grizzled white beard and doles out lines about freedom and the power of nature. It would be easy to scoff, sure, but the thing is, you'd be hard pressed to prove any of this was inauthentic.
Mallmann practises what he preaches. The chef, born in 1956 in Buenos Aires but raised in the wilds of Patagonia, has long eschewed any semblance of a normal life. In any one week, he can be in five different countries, he sees his wife two weeks a month, has "lost respect" for most of his sedentary friends, and lives mostly on a remote Patagonian island, where he long ago rejected the kitchen for vast fire pits outside.
"I've created a life for myself in which I am constantly moving," he muses. "I'm in love with so many places but surface-level sightseeing is a beauty that passes through your heart, it doesn't stay. If you really want to know a place, or a country, you have to nurture that relationship."
Bizarrely, it all began in the '60s when he heard The Monkees. Something about their music proved a catalyst for his sense of adventure and he flew off to Paris to study under Michelin-starred chef Alain Chapel. There, he began to learn his craft, but his efforts to master traditional French cuisine were not met without criticism. It took an unimpressed French business man – the head of Cartier to be exact – to tell him his food was, well, lacking. "This is not French food" were his exact words.
This seemingly catastrophic encounter was actually exactly what Mallmann needed to find his own culinary signature. "I went back to my memories of childhood," he says. "Slowly I started creating this language of cooking with fire that I think represents the naked cooking of South America so much." One of Mallmann's favourite ways to cook is in a pit dug out of the earth, a technique he grew up with and one that goes back thousands of years.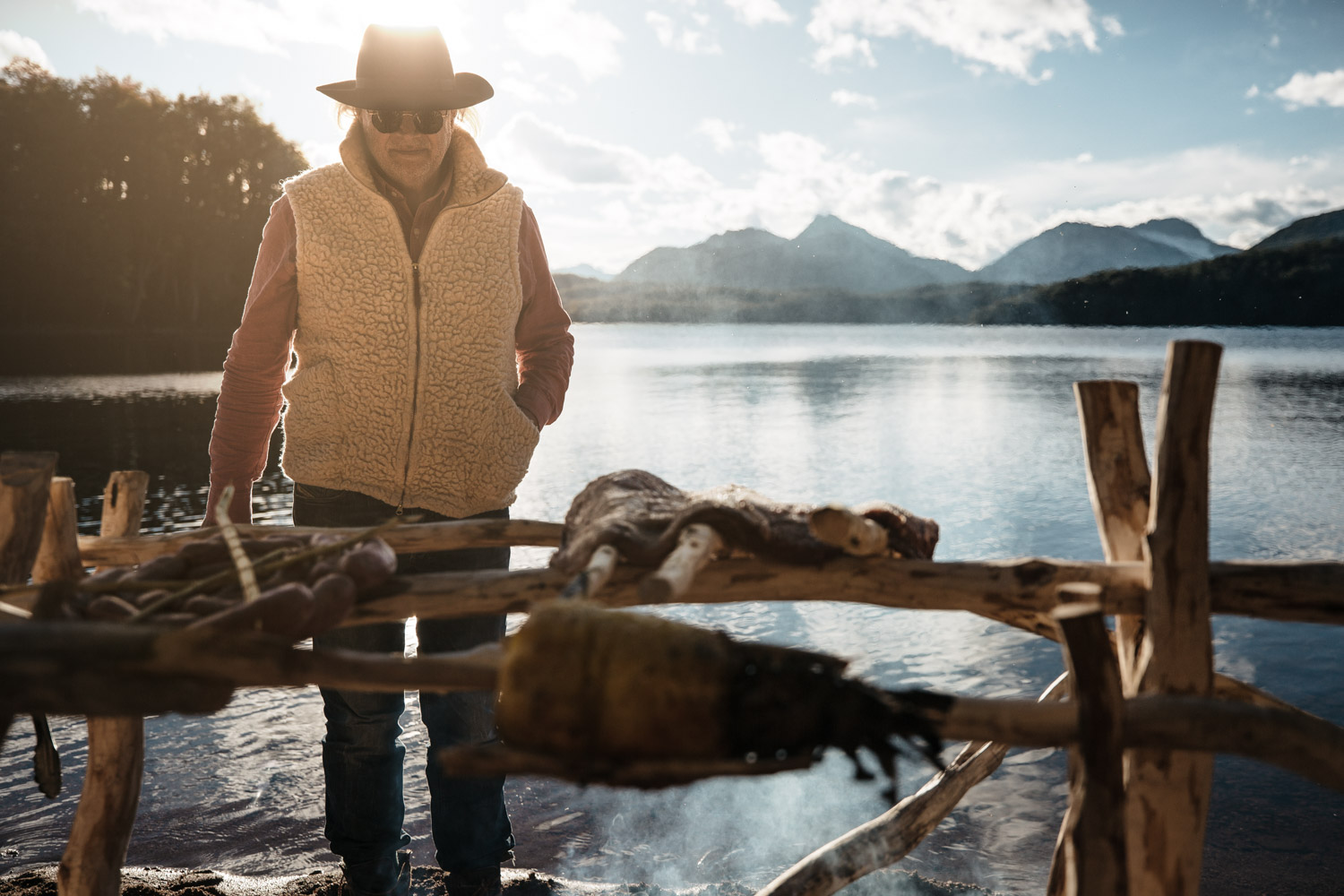 He now has 11 restaurants across South America, France and Miami, with a London outpost coming next year. This July, he will be collaborating with Krug for their Into the Wild festival in the English countryside.
So how does this self-possessed wandering chef find himself cooking at a luxury festival for a high-end Champagne house? Set in the grounds of the Grange, a romantic 19th century estate in Hampshire, this is a luxury event, yet it oddly chimes well with Mallmann's philosophy.
"This will be a beautiful event, outside with big, big fires for the cooking, all in the grounds of this old haunted house," he says, growing wistful about fire and its power to command a 'stillness' from people. "The most important thing for me is not the champagne or the food, it's sharing the experience of being outside amongst the trees and the music. That's luxury"
Indeed, Mallmann has a curious irreverence for the hushed worship of food and wine, especially the latter. "I find it very boring, all this talk about wine. It's like 'shut up and drink'," he laughs. "There's this magic that happens with a great bottle of wine and a great conversation. That's what I like about wine, as opposed to writing a poem about the bottle."
This thinking carries over into the very food he eats himself. What he would cook on his last day on earth? "A simple cabbage salad with white rice and a nice bottle of wine," he says. I ask him where he would be but the answer is obvious: "On my island in Patagonia, in the middle of nowhere."