Massimo Bottura on building community through shared meals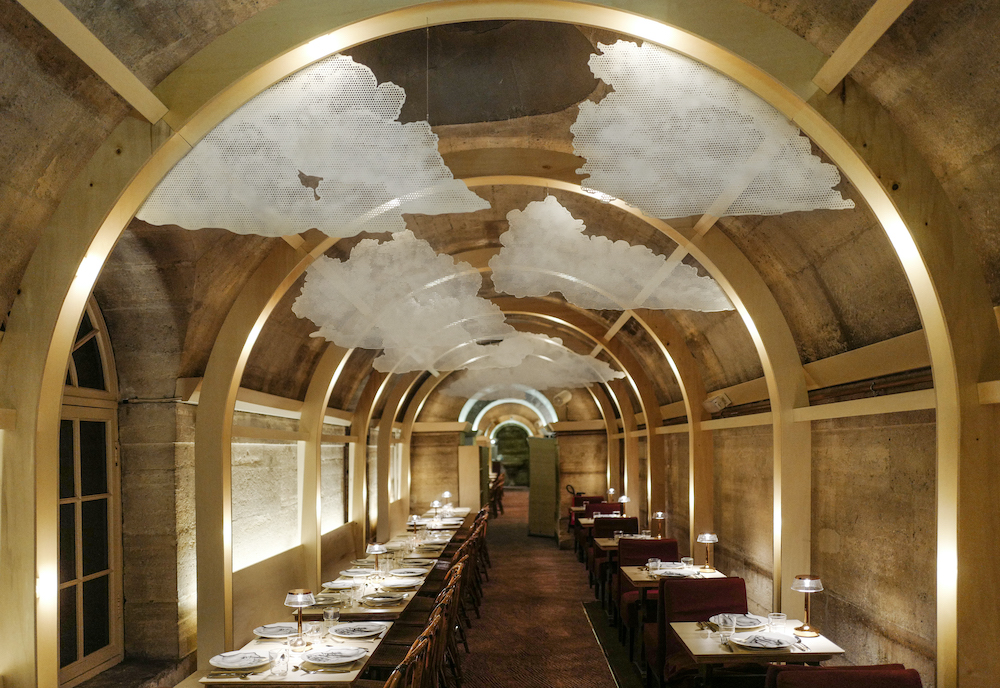 I have always felt that cooking meant more than simply feeding people. That's why, when I was asked to contribute to the World Expo in Milan, I decided to open a refettorio (refectory) with the charity Caritas Ambrosiana. We wanted to express that cooking could be a call to act: a tool to change the mind, culture, society. 
Chefs from all over the world joined our community kitchen to cook the surplus food coming from the 2015 expo. Every day we had to be as creative as possible to serve our guests, who were vulnerable people from the local Greco neighbourhood. Afterwards, it was clear to me that food could not only be a bridge between hunger and waste, but a way for people to create new communities around nourishment. I would have never imagined what started as an opportunity could become a movement; this is how my non-profit, Food for Soul, was born.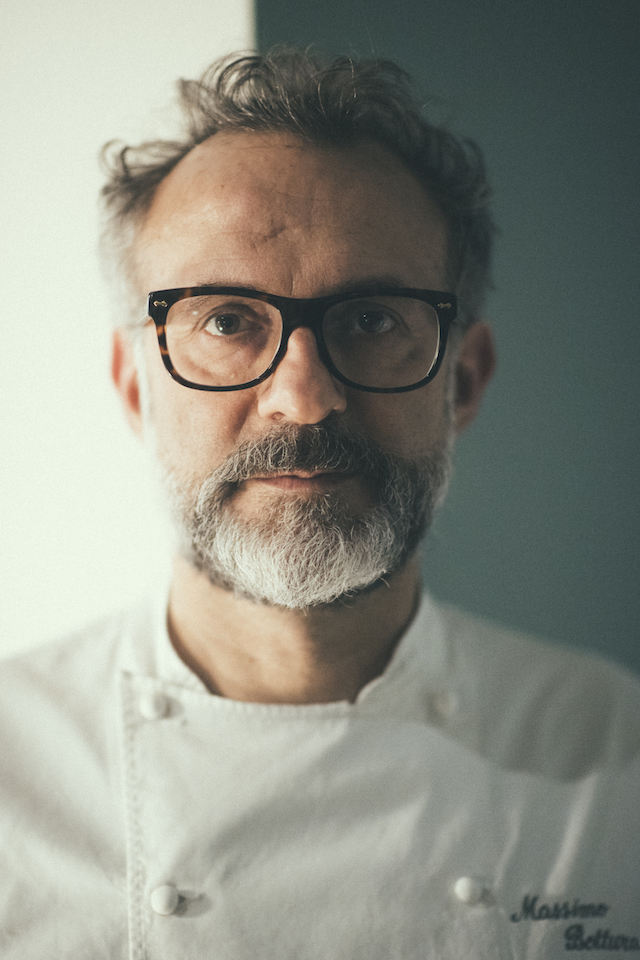 In our refettorios – of which there are eight – guests are invited to sit at a communal table and are served a full meal by volunteers. This kind of hospitality comes directly out of my experience of running restaurants for the past 30 years; I believe there is more value in a meal shared at the table than one eaten alone. Beyond providing something to eat to those in need, we conceive nourishment in a more holistic sense: feeding the body and the soul. That's why we converge the know-how of architects, designers and artists in the setup of our spaces – we want to create unique environments full of art, design and beauty. Isolation is a real problem in cities, especially for immigrants and the elderly. If you build something beautiful, however, it can become a shelter and hub for inclusion. I truly believe in the power of beauty; it is an indivisible good that never needs to be divided, only shared. By creating these safe spaces, we are encouraging people to bind their communal identity and restore a sense of belonging. In an increasingly individualistic world, cooking and eating together can become an act of love.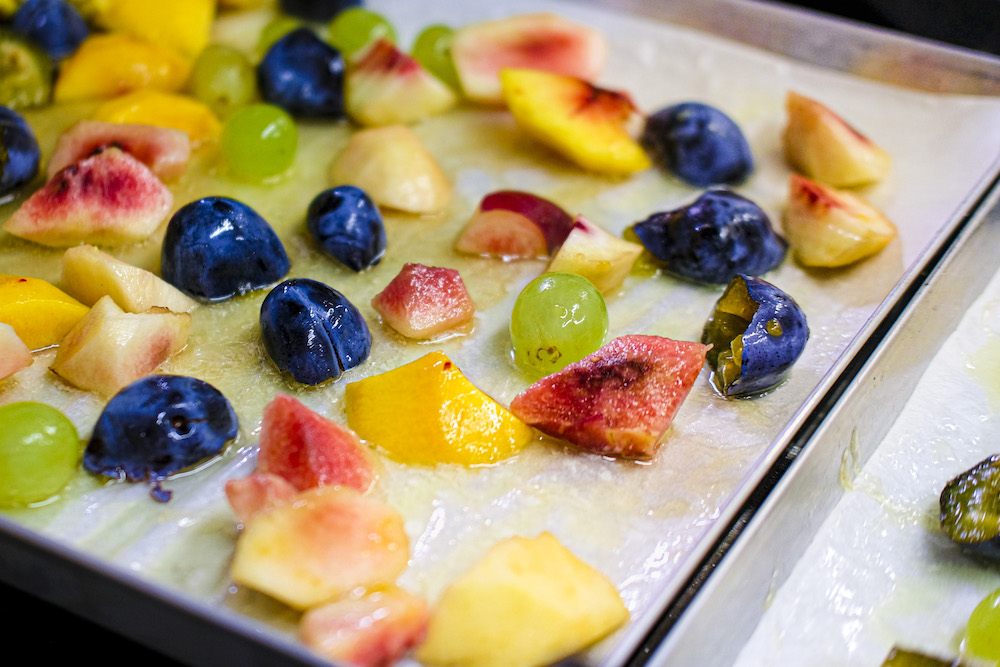 One of the first things that Ferran Adrià asked when he entered the kitchen of Refettorio Ambrosiano was, "What's in the refrigerator?" He wanted to know about the leftovers from other chefs' preparations – broths, ragouts, ice-creams, sauces – that were in excess. From there, he would begin to create his dishes. That is what this kind of cooking is really all about, putting aside your ego and working with what is available; not wasting a single ingredient, while challenging your creativity.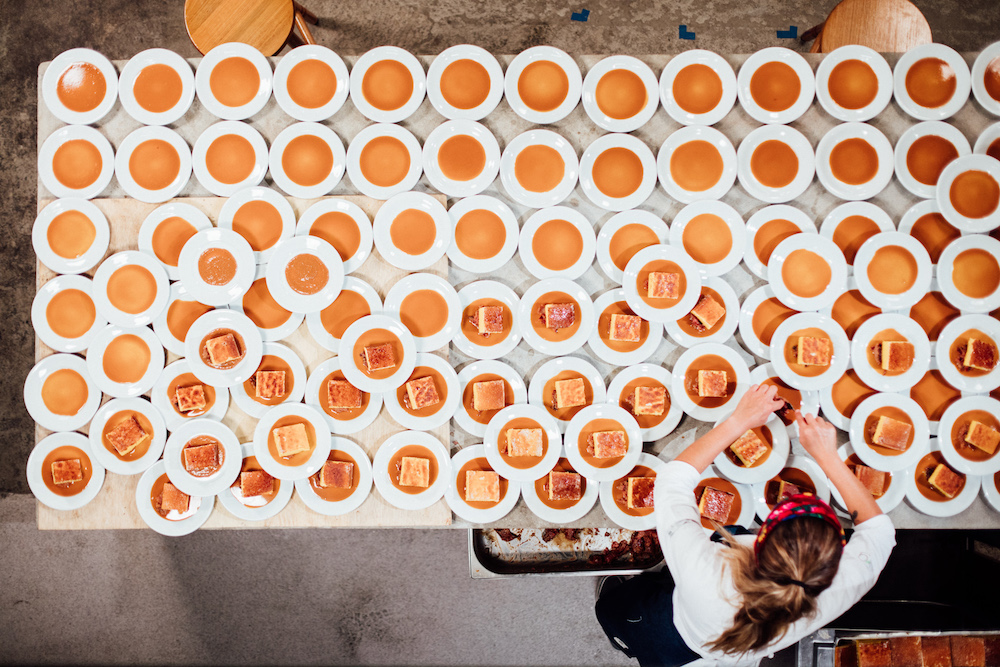 One day when we were serving at Ambrosiano, we decided to do pasta al pesto using the week-old basil left in the kitchen. The leaves were not enough, however, so we thought about adding other aromatic greens, like mint. Then, when it turned out there were also no pine nuts, I said, "What about breadcrumbs?" It's the best way to recover a precious ingredient like bread, and we do this at least once a week for our staff meals at Osteria Francescana, which are like a real family meal to me. To this day, it's still one of our favourite recipes. It is a way of looking at the world, at your pantry, and finding inner beauty in the humblest ingredient.
As told to Tom Bolger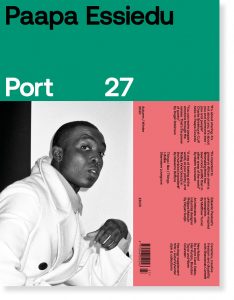 This article is taken from issue 27. To buy the issue or subscribe, click here