This week, Nick Rainsford selects a light and fruity rosé to usher in the summer sunshine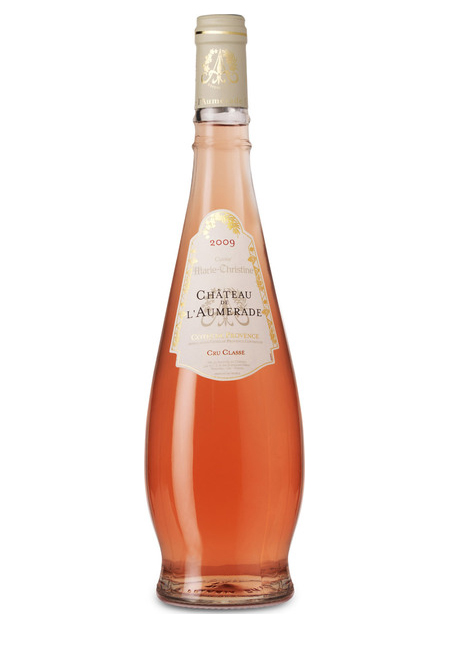 Over the past few years, rosé has undergone a popular revival. I've no idea who its PR team is, but blow me down if they aren't doing a sterling job. Once scoffed at, but now lauded and found on respected wine lists the world over, I thought it was about time to introduce a splash of colour to this week's column, in particular, a lovely salmony hue of pink… It's to the Provence region of France we go this week to sample a fine rosé from the 400-year-old Château de l'Aumérade.
Rosé, to me at least, was Zinfandel bitch piss, looking and tasting not too dissimilar to undiluted Robinson's summer fruits cordial, Barbie pink and so sweet that after a glass, you have diabetes. Lo, how times have changed! Whilst there are still sweet rosés, Provencal rosés are more typically noted for their dusky pink tones and their dryness. Over a third of all rosé produced globally is drunk in France, and the French know a thing or two about wine.
Le Château de l'Aumérade is run by Henri Fabre, who oversees production of the 550-hectare estate in Pierrefeu, at the heart of Provence. Synonymous with rosé, around 80 percent of the region's wine output is the pink stuff. The estate was awarded Crus Classés in 1955, an award given to estates based on history, reputation of their cellar, winemaking processes and overall quality. Provence is the only other region alongside Bordeaux that gives Crus Classés to individual estates, as opposed to entire regions, so such an award carries significant clout.
The wine itself is a blend of Cinsault, Grenache and Syrah grapes. Grenache and Syrah are full-bodied grapes offering red and blackberry notes – your cherries and plums, but also pepper and chocolate. Cinsault is typically used in blended wines, with a tendency towards notes such as vanilla and tobacco. One would expect quite a big berry nose considering the grapes, but in actual fact it is surprisingly citrusy, with orange and grapefruit being the dominant tones. The wine is refined with a delicate floral lift. It is on the palette that the real hit from the grapes come through with the fruit; a spicy muskiness gives way to a dry wave of apple. The finish is elegant, with the lingering of the soft fruits being replaced by the dry minerality of the apple.
It being the season 'n' all, throw another shrimp on the barbie, open a bottle and enjoy.