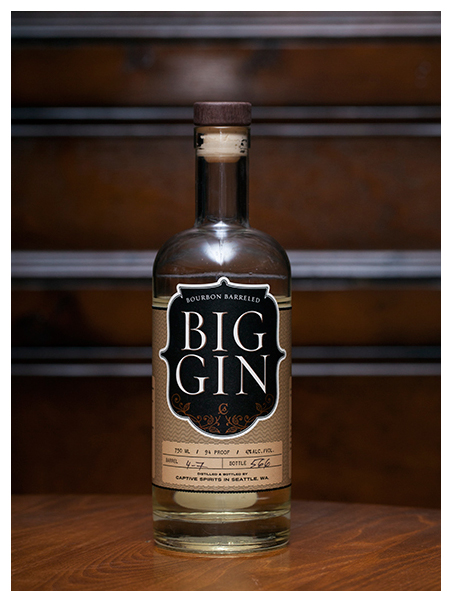 Tom Jenkins delves into a welcome new trend at London gin emporium The Oliver Conquest
It's a cold winter's morning and I am one of only four people (plus a dog) in an empty pub on a surprisingly quiet street in chaotic Aldgate, drinking neat gin at the bar whilst a man I've only just met takes pictures of me on his iPad. No need to stage an intervention just yet however. I'm taking part in a gin tasting under the watchful and knowledgeable eye of Sara Eichler, landlady of The Oliver Conquest on Leman Street. Her partner Matt, the man with the iPad, is posting photos of the ever-growing rows of empty copper glasses onto Instagram. Sara knows her gin; in fact The Oliver Conquest stocks over 100 different varieties. The trend for winter 2013/14 is for cask-aged, or 'yellow gin'. It's gin as the new whisky.
"A lot of the new companies are trying to do something different," Sara says. "At the moment I'm really loving cask-aged. They're great over ice, or with ginger ale or warm apple juice. We have people coming in saying that they don't like gin, but sometimes you find it's the bitterness they don't like, it's the tonic. These cask-aged are a good way to catch whisky drinkers."

We try Bourbon Barrelled Big Gin from Seattle's Captive Spirits. The flavour is deep and multi-layered when taken straight, unsurprising given it's been sat in a Kentucky bourbon barrel for six months before bottling. Anyone expecting a subtle whisky finish will be surprised and with the addition of ginger ale, fresh ginger and lime, you have the perfect winter drink. Smooth Ambler Barrel Aged Gin from West Virginia (Sara praises the "complexity" of the American gins) spends up to three months in both new and used bourbon barrels. It's as comforting as having your stomach rubbed in a warm bath.
The star of the show however, though perhaps not one for the whisky drinkers, is a Negroni-aged bathtub gin from Batshit Mental Ideas. 'Bathtub' in this instance refers to any gin in which the botanicals are infused after distillation, in a process known as 'cold compounding'. A stunning drink when taken over ice with only a slice of orange for company, it's not exactly a winter warmer with its strong hints of Campari bitterness, but as a December morning turns rapidly into afternoon, it goes down just fine. Less successful is a Cognac-aged Citadelle, which dissolves rapidly on the palette, leaving an unremarkable warmth.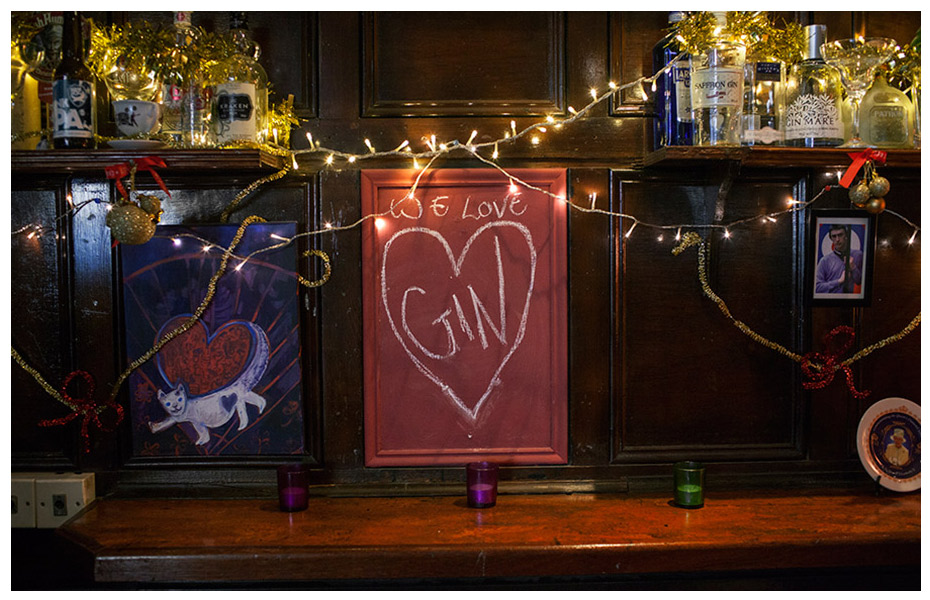 Sara has been in and around pubs all her life – her father used to run the Hope & Anchor in Islington at the height of its 70s pomp – and was based at The Three Kings in Clerkenwell, before opening The Oliver Conquest on the site of a former karaoke bar three years ago. Her grandfather even worked for Gordon's at one point. But initially at least, Sara found gin something of a turn-off.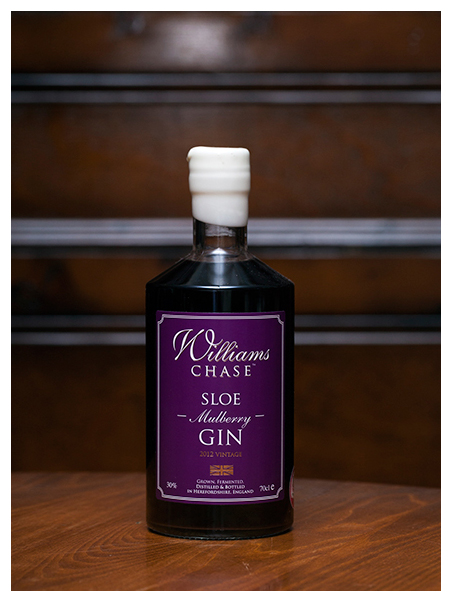 "I used to think it was foul, but when Bombay Sapphire hit the market and it was served in a long glass with loads of fresh lime, things changed. They were responsible for bringing gin back into fashion, slowly followed by Hendricks and their amazing advertising. It's just ballooned. There are lots of new kids on the block, real craft gin-makers, who started off small but are now huge – William Chase, Sipsmith, Sacred."
We finish with an indulgent sloe gin from Chase, one Sara describes as "beauty in a bottle." It certainly is. Like the syrupy centre of the most incredible liqueur chocolate you've ever had, it's deliciously sweet without being sickly and oozes into the glass like hot jam. As we bid farewell to Sara and Matt and I try and find somewhere to straighten-up with coffee and carbohydrates, the words of Harry the photographer echo behind me: "It's been an education." Yes it has and it's funny, as I step outside, it doesn't seem so cold anymore.
The Oliver Conquest can be found at 70 Leman Street, London E1 8EU