A heart-warming recipe from the storied Andrew Edmunds restaurant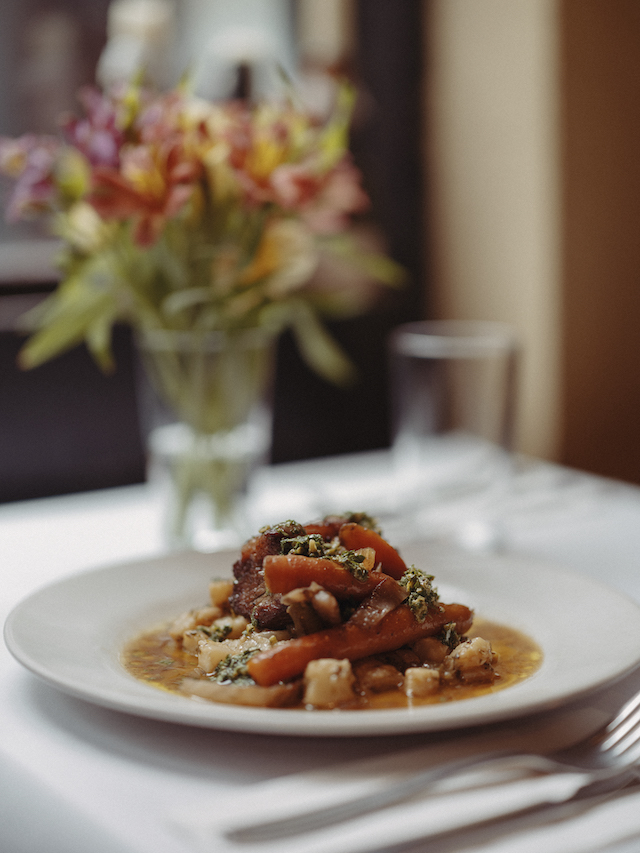 Ingredients
Braised Lamb
1 lamb shoulder
4 tablespoons extra virgin olive oil
1 onion, peeled and roughly chopped
2 carrots peeled and in 2.5cm chunks
4 sticks of celery in 2.5cm chunks
2 garlic cloves, peeled and crushed
Rosemary, chopped
300ml chicken stock
300ml red wine
Salt and freshly ground black pepper
Buttered Celeriac
Medium celeriac
50g butter
Oil
Handful of thyme, chopped
5 sliced garlic cloves
Salsa Verde Sauce
Small bunch of chervil
2 small bunches of flat-leaf parsley
1 small bunch of mint
1 small bunch of dill
3 tsp Dijon mustard
40g small capers, drained, rinsed and roughly chopped
200ml extra virgin olive oil
40g chopped cornichons
*
Heat the olive oil in a tray, season the lamb with salt and pepper and then brown it off. Remove it from the tray with a slotted spoon.
Add more olive oil to the tray and fry the onion to soften, but not brown. Next add the carrots and celery and lightly brown. Then add garlic and rosemary. Put the lamb shoulder back in the tray, pour over the stock and wine and bring to bubbling. Season with salt and freshly ground black pepper. Cover with parchment and foil and cook in the oven for 4 hours at 150°C.
Before the lamb is ready, peel the celeriac and cut it into chunks. Heat half the butter in a deep frying pan and let it brown a little, add the rest of the butter, thyme and garlic, then the celeriac, and fry it, stirring the pieces often until they are golden and tender in the centre, about 20 minutes. Season well.
Chop all the salsa verde herbs, add into oil, with capers, cornichons and mustard. Season to taste.
Plate everything up and finish with a good dollop of salsa verde.
Photography Benjamin McMahon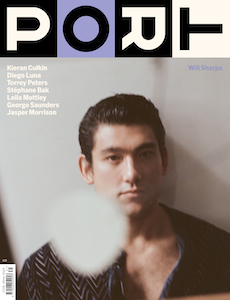 This article is taken from Port issue 31. To continue reading, buy the issue or subscribe here