Nick samples a little known Swiss grape this week, and meets the man behind the wine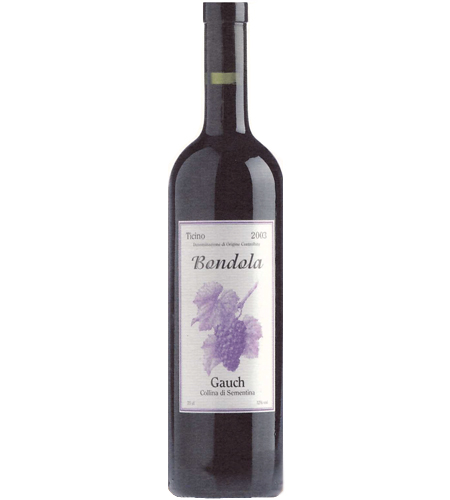 Let me set the scene: I'm in the gorgeous Swiss village of Vira Gambarogno, surrounded by a panorama of beautiful mountain scenery, a lake with the deepest blue water and neat cobbled streets, where the wafting smell of wood burning fires and dinner floats down the narrow paths. The Swiss aren't exactly renowned for their wines, but I found a native grape that was unlike anything I've tried before…
Winemaker Peter Gauch makes wines "that aren't your friend straightaway." The wine in question is a bottle of Bondola. Bondola is a grape that is specific to this region of Switzerland, with relatively little known about its origins. Around the area of Tecino, in the Locarno region of Switzerland, there are vines everywhere, and it's very common for people to have their own vines and make homemade grappa.
Peter produced his first wine in 1969, having been taught as a boy by his grandmother, who had a vineyard not far from where Peter now runs his. His oldest vines are 44 years old, and are approaching the end of their life span, but replacing them is no easy task on hillside land unreachable by machine. So it's a job to keep the productive old vines and replacing those that aren't. Finding it hard to put into hectares how much his vines cover, he says he is the "father of 25,000 vines", and from hand cutting the floor stones for his wine cellar – naturally, from the mountains surrounding the vineyard – to bottling the finished wines, all the work is done by hand.
'Peter Gauch makes wines "That aren't your friend straightaway."'
Peter insists on doing very little in the cellar itself, preferring to allow the grapes and nature to do their work. In this sense, the wines are very simple. He likes to make wines that ask something of you, rather than becoming a friend straight away. I like that. Of course it can be a joy to open a bottle and instantly fall in love, but it is refreshing to meet a producer who isn't chasing the market or customers. "If people like my wine then good, but if they don't – there are plenty of others out there." It seems to be a method that works, as is his cellar wall is peppered with international and domestic awards, though entering competitions is something he's since given up. He's content with his product, and no longer requires accolades except those from his customers.
Good. I wish there were more producers like him.
Wine is an expression of the maker, and this wine is a perfect expression of Peter, made from love, both of wine and of nature and of living self-sufficiently from the land. Peter ages some wine in steel tanks and some in oak, depending on the fruit, and I suspect his mood on the day.
As I mentioned earlier, little is known about the origins of Bondola, and until meeting Peter I had never heard of the grape. On the nose is red and black fruit, plums and cherries, yet in the mouth it is a complete contrast: the wine is lighter than air, and has no tannins, making it very dry for a red, almost arid.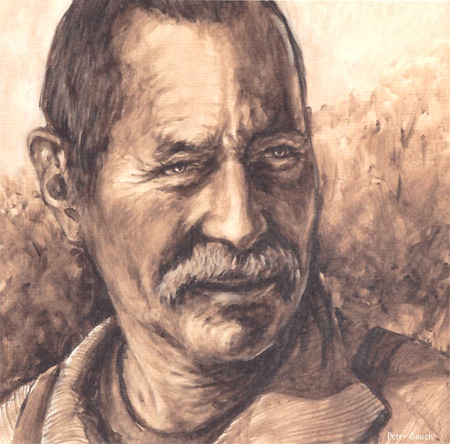 Peter recommends that you drink this wine with the food of Tecino, polenta and chestnuts. A great aperitif, as it's alcohol content is a mere 11.5%, if you want to try this wine for yourself, (and I thoroughly recommend that you do,) you'll have to come to Locarno, which I'd also recommend.
Peter Gauch: Collina di Sementina di Gauch Peter – 6514 Sementina