Jolyon Webber talks to  Mark Herbert, CEO of the pioneering British film production company about their early projects, and how, 10 years on, they're still focused on nurturing talent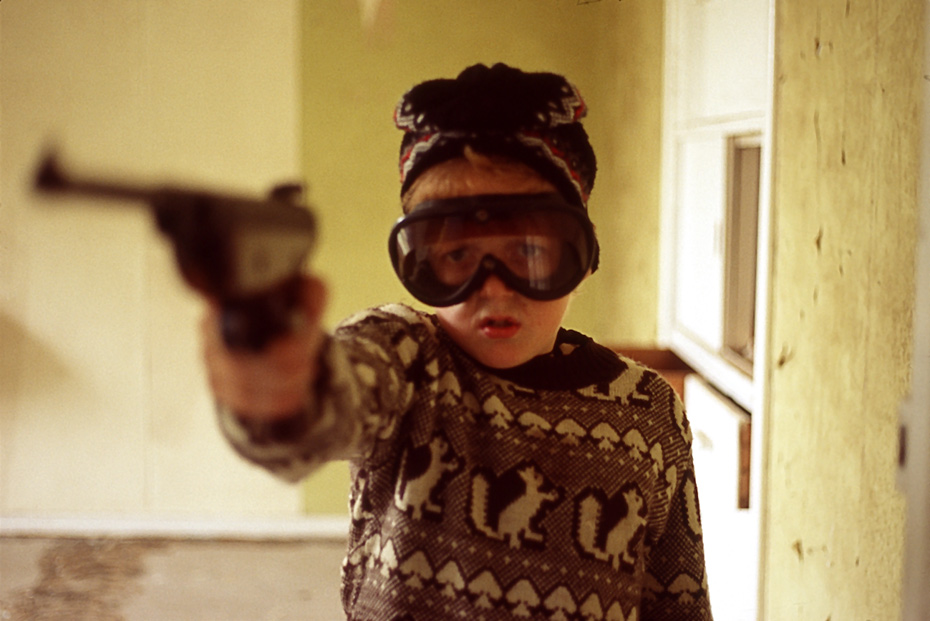 Above: Thomas Turgoose as Sean in Shane Meadows' This is England. Courtesy of Warp Films
It's easy enough to walk past the Warp Films office without knowing it's there. I was expecting some sort of sign or insignia to alert me to its presence. Instead there is just the standard faded button on a panel of other faded buttons on the side of a fairly non-descript door, on a fairly non-descript street in London's West End. Nothing out of the ordinary, other than I was expecting something slightly different, but hoping for exactly what I found.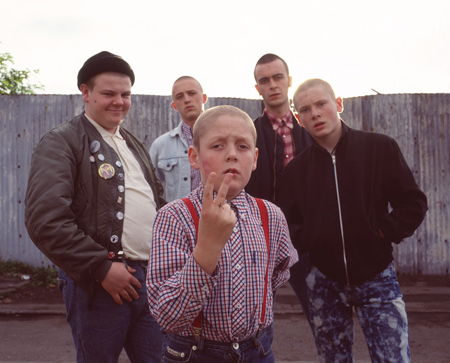 Cast of This Is England, courtesy of Warp Films
Warp have made some of the most outstanding and successful British films of the last decade whilst nurturing some of the most exciting acting, directing and writing talent. This month the BFI in London are showcasing their brilliant decade-long legacy.  From Shane Meadows, they've given us Dead Man's Shoes and This Is England (plus two television series), Richard Ayoade's Submarine, Peter Strickland's Berberian Sound Studio, Ben Wheatley's Kill List and Chris Morris's Four Lions, as well as his 2002 BAFTA winning short My Wrongs #8245-8249 and 117, starring Warp stalwart Paddy Considine, who went on to turn his own short Dog Altogether into Tyrannosaur. There are, it goes without saying, many more.
But as CEO Mark Herbert points out to me, a plush office space wouldn't fit with the ethos of the company: "As soon as you've got an atrium or a mezzanine level in your office, you're screwed. We just want to invest in talent". If ever there was a mission statement for Warp Films Mark says it's to "bring a punk-rock attitude to film-making. As a production manager I was used to seeing a lot of waste on films. Why do you need all these trucks?! You need certain things if you're doing an action film but not if you're doing small films. It really is about enabling the artist. If we can get a million quid that's great but it's going to go on the screen. Let's strip it back. Let's give actors and directors time".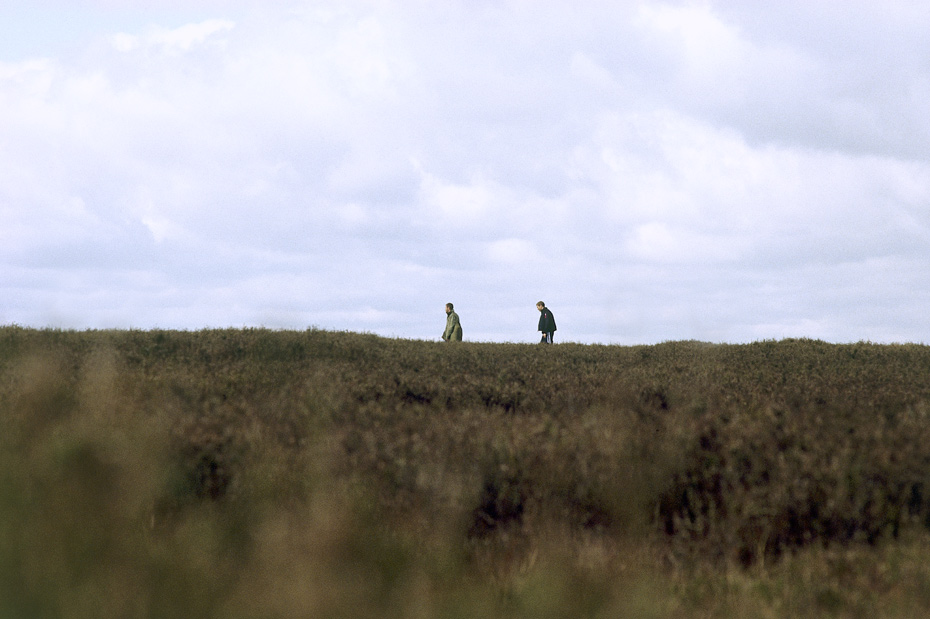 The initial idea for Warp Films came from the founders of the Warp Records label, Rob Mitchell and Steve Becket. They'd worked with pioneering video artists like Chris Cunningham on videos for Aphex Twin and on film scores, as well as releasing the CD of Chris Morris's Blue Jam radio sketches.  At the time of Rob's untimely death from cancer in 2001, Mark, who had been a close friend of both, was working as a production manager on the first series of Peter Kaye's Phoenix Nights but was keen to be involved with the fledgling enterprise. "I'd just set up a production company with a mate and it was going well but there was just something about Rob and Steve's vision. I remember saying to Steve over a bottle of Jack Daniel's, 'Just give me the money, let me try for six months and if it works I want to be a part of it.' I'd come to London from Sheffield with my backpack and laptop, working out of the Warp office and going to meetings with funders. We raised the money to do My Wrongs… and it just spawned such a huge amount. Paddy Considine was in the lead, and Paddy introduced me to Shane Meadows. A year later, we're making Dead Man's Shoes". Whilst it might be specious to argue that the films contain the same thematic DNA, there's a genuine spirit fostered by the unification of unique talents, not entirely dissimilar to the British New Wave of the late 50s and early 60s. In light of this, I ask if it's been important that the company has engendered some kind of community spirit.
"Definitely. I love putting people together who are like-minded. You bring people together and leave them to it! We do sit down every year and think about what we're going to do what we're going to make. The way I see it is that there's an art-house and a multi-plex but there's also a middle ground where a Ben Wheatley can make a Kill List or a Shane Meadows can make This Is England, which is beautiful, auteur film-making that has a distinctive voice but at the same time has a market and captures the zeitgeist".
Above: A scene
from Dead Man's Shoes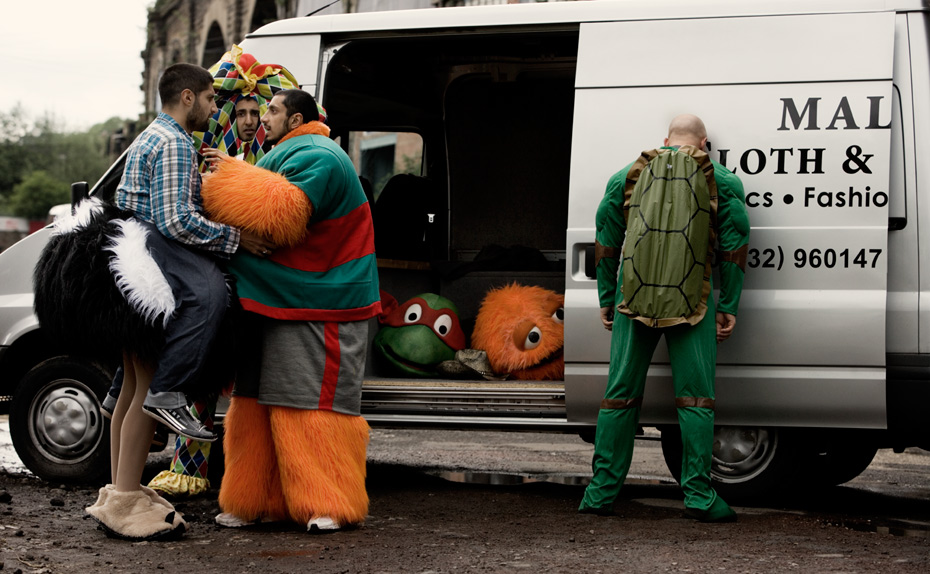 Above: A scene from Four Lions
I put it to Mark that despite the commercial and artistic success of many of the films on their roster, and despite many people's knowledge of Warp as a record label, people still seem unaware of what Warp Films have been doing for the last decade.
"It's funny, you live and breath inside this very insular industry and you think that everyone must know that Warp made all these films. And in the industry they do but outside the industry people don't. Why should they?! That's what we wanted to do with Warp10, help people join the dots. It was great to sit back after ten years, reflect on things and make people connect".
Made In Britain: Warp Films at 10 runs throughout the month at the BFI