EXCLUSIVE STORY for PORT ISSUE 17
Mukunda Angulo gives PORT a firsthand account of life at home for him and his six siblings, now stars of Crystal Moselle's documentary The Wolfpack.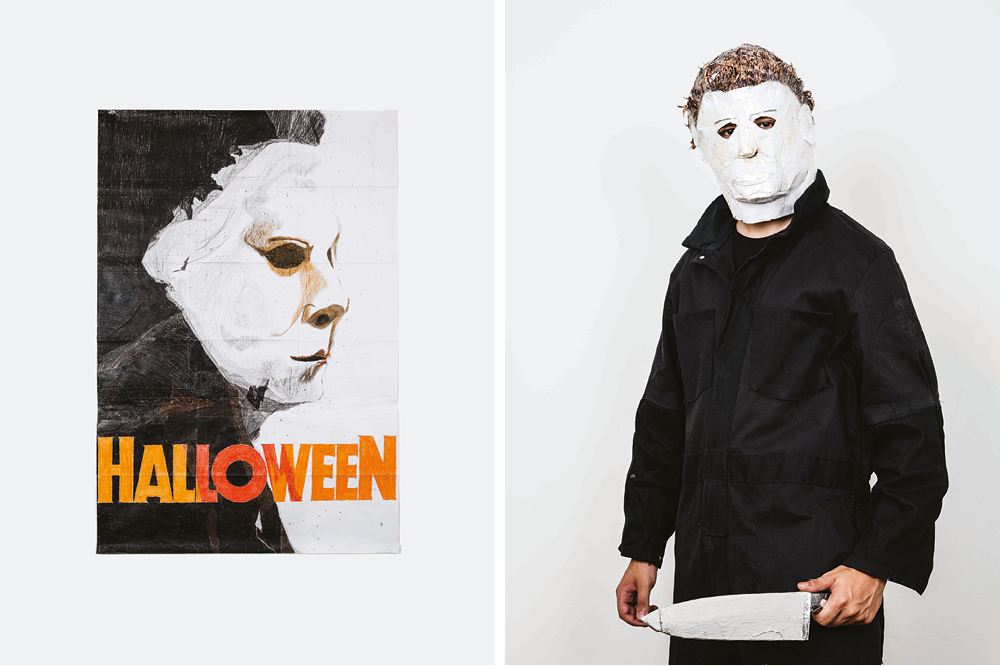 Movies saved Mukunda Angulo's life, as well as the lives of his five brothers and one sister. The stars of the recent documentary The Wolfpack, the family was kept shuttered in a housing project apartment on the Lower East Side of Manhattan by Mukunda's father, a Peruvian man named Oscar. Their father would only let them leave the four-room apartment a few times a year; one year, the children didn't leave at all.
Their only escape were the 5,000 Hollywood films that their father gave them, which they eventually began to remake on their own, creating costumes and props from whatever they could scavenge, playing every part themselves. They turned their prison into a soundstage for recreations of classic films like The Dark Knight, Goodfellas and Taxi Driver. The fictional world they created is contained in the resulting videos they shot on a home camera, as well as the artefacts they laboriously handcrafted.
Inspired by the heroes of his favourite films, Mukunda eventually rebelled against his father and began leaving the house on his own. Soon, the other brothers joined him, and the gang made expeditions into Manhattan, where they engaged with a world they had previously only experienced through a screen. They had never so much as seen a newspaper.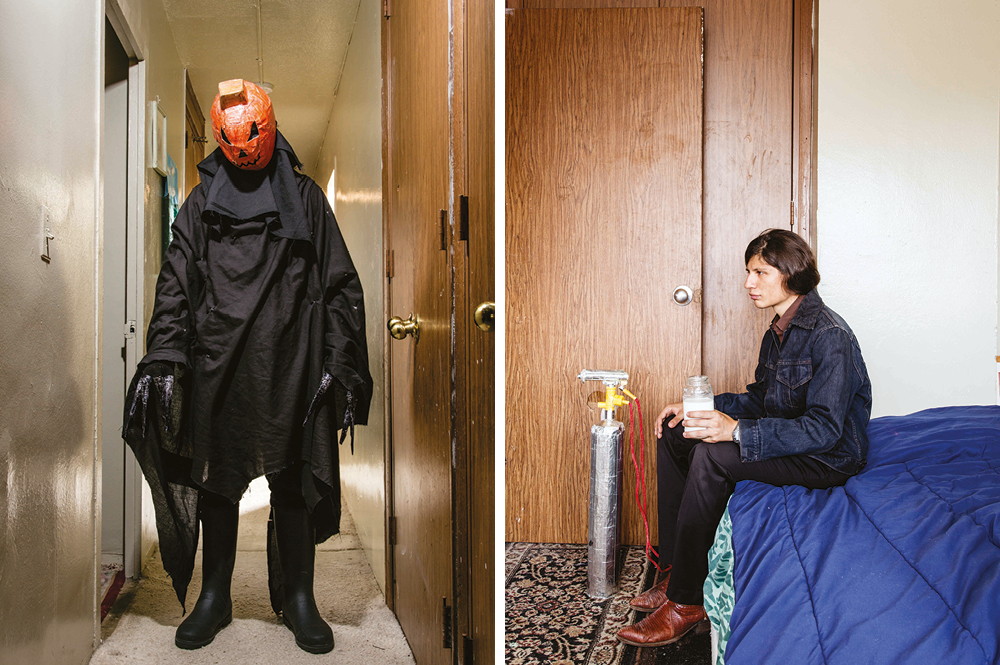 On one trip, they met Crystal Moselle, a young documentarian, and started a conversation about movies. Moselle, who was drawn by the group's 70s-style outfits and predilection for sunglasses (which earned them their titular nickname), befriended the group. Shot over four years, the resulting documentary is revelatory, plumbing the pain of the family's enforced solitude as well as what it means to be creative.
The Wolfpack boys' movie recreations are at turns hilarious and moving, a beautiful outlet for their frustrations. Like Henry Darger's collages, the movies are intricately detailed works of art by outsider artists who are nevertheless fluent in the culture and society that surrounds them. Making films led the brothers out into the world, where they now have production assistant jobs, girlfriends and even a new apartment.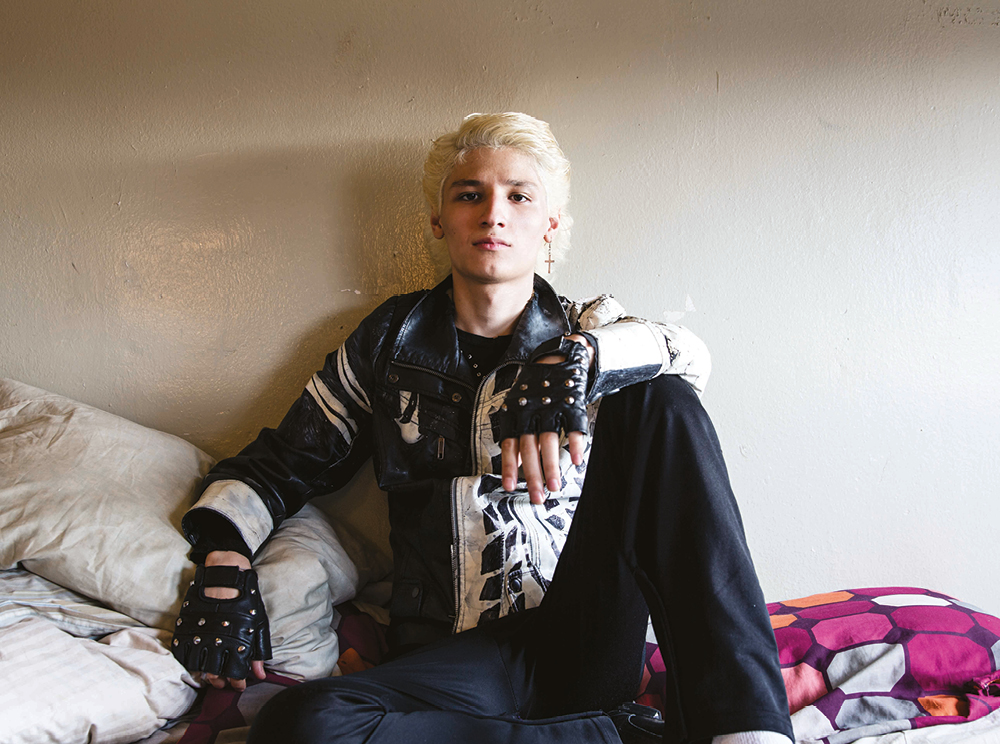 Great art is often made in the face of overwhelming odds. In their isolation, Mukunda lead The Wolfpack to create something utterly new, without precedent or parallel. As he says, he has indeed constructed "a whole world" from cardboard and tape. Movies as a medium of escapism means more to The Wolfpack boys than just about anyone.
Below, Mukunda, a charismatic 20-year-old with the world suddenly in front of him, tells PORT more about his family's process and The Wolfpack's bright future in the film industry.
* * *
The earliest memory I have is making a drum set for Ringo Starr of The Beatles, for Magical Mystery Tour. In the movie, I'm playing drums with pens. I have little cymbals. I made that entire drum set.
A lot of the films we watched when we were growing up were picked by our dad, but as we grew up we started asking for more films to be bought. Instead of watching what was on TV we would demand the unabridged cinematic version. We would ask for any films we read about or looked up in encyclopaedias. We want Patton, we want Platoon, we want JFK, we want The Doors.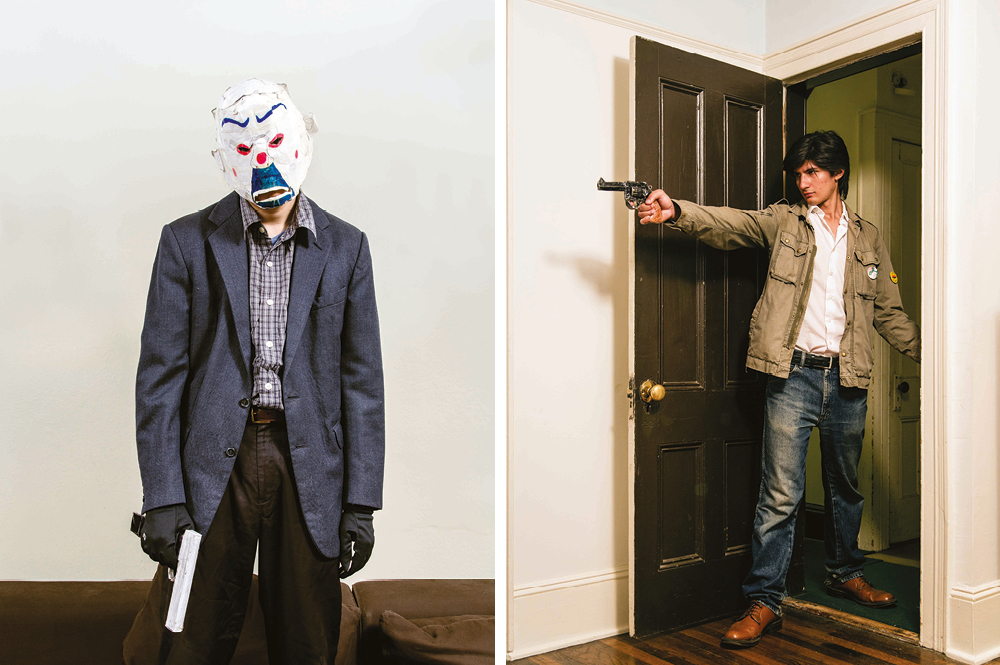 Our entire film reenactment process works by us all watching a film and, if we love it, we start coming together as a group and go: "Who should we play?" "Which characters do we fit?" When all our characters are confirmed and discussed then we start to write everything out. We write out the entire script by hand. We love doing it by hand; it feels more organic, instead of typing it out.
All the props and costumes are made out of cereal box cardboard, paper, scotch tape – some duct tape as well – and paper bags. Leather Face's mask is made out of a paper bag but his hair is made out of paper coloured black. When you have nothing else to do you look around for resources. We'd look around the place, put bits and pieces together, see what we could make of it.
We act as though this is the first thing we've ever made, to keep it as detailed as possible, as fresh as possible. We go: "We've already made that, let's try to up the level this time. Instead of making a grave, let's make a grave with leaves on it. Let's try and make a burned-up grave or a grave that we can break in half and then put back together."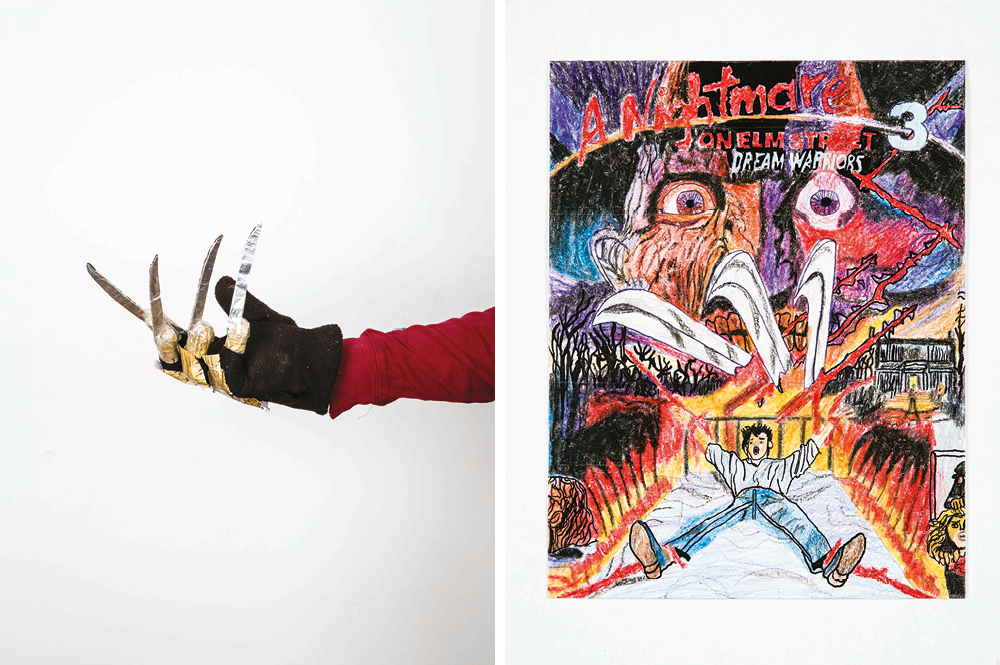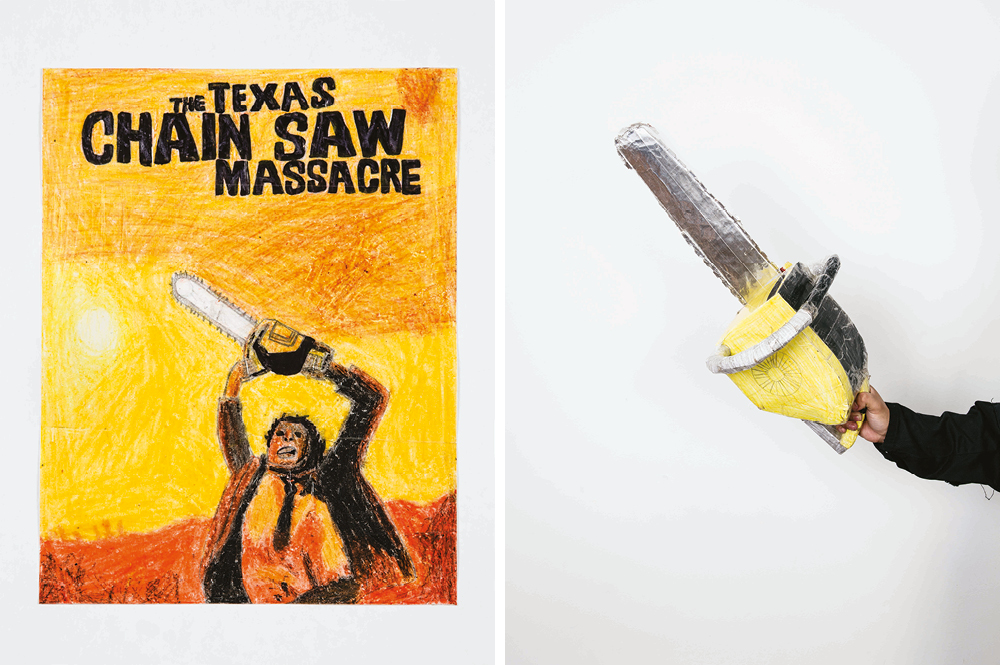 My Batman costumes are one of the number one priorities. One of the costumes took over three years to make. It's sweaty as hell, but when you see how it looks on film you can't help but smile and think, 'I did a good job. Three years paid off.' A lot of times I remade props and costumes for reenactments, but other times I'd just make stuff because I was bored, or I would have an image in my head and I wanted to see what it looks like, what it feels like to hold.
Bhagavan has always been a performer of some kind; it's all about acting out your creativity. Govinda has always been someone with a specific vision; he sort of has a producer thing in him. Narayana has always been into the Earth; one of his most powerful influences is the environment. Glenn and Eddie always loved holding guitars and playing the roles of musicians. I'm more into creating a whole world and everything in it. It's like a conductor conducting musical instruments.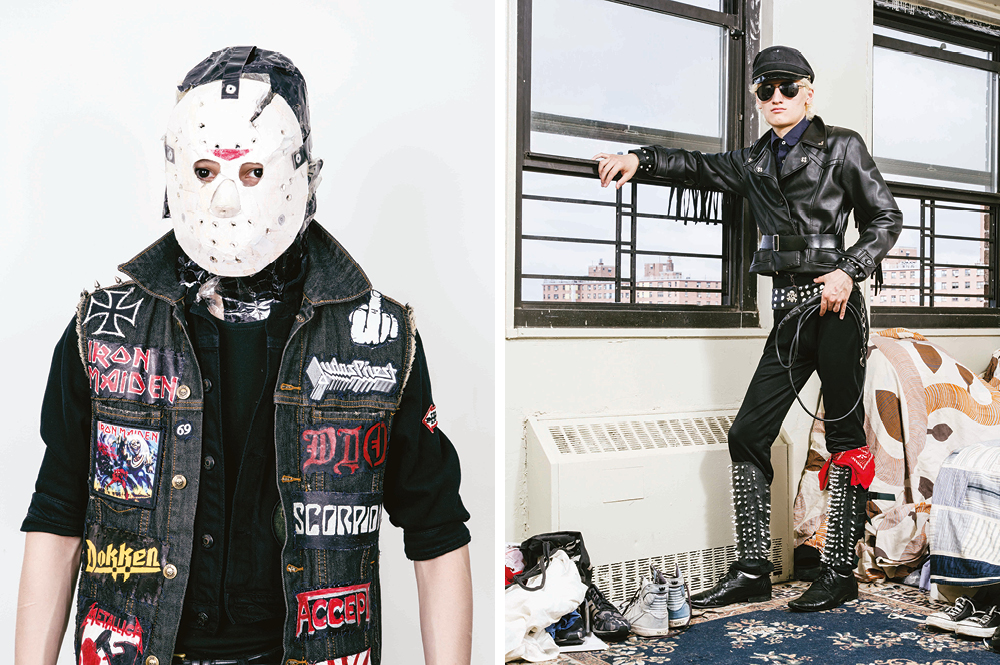 I believe movies helped us gain a structured plan for our lives. Whenever we'd go out on our own we'd have no idea where we were, no idea what we wanted to do for the day, so we would use references from movies: get a slice of pizza, go to a movie, go to the park.
New York is a city where it's like 50 different worlds all rolled into one: you have Chinatown, you have Little Italy, you have Soho. In Brooklyn, there are little alleyways you never knew existed until you walk through them and then you don't know where they are again. I'm really inspired by New York City. The more worlds there are in New York, the more stories there are in there. To have one big city with all those stories is very cinematic, I have to say.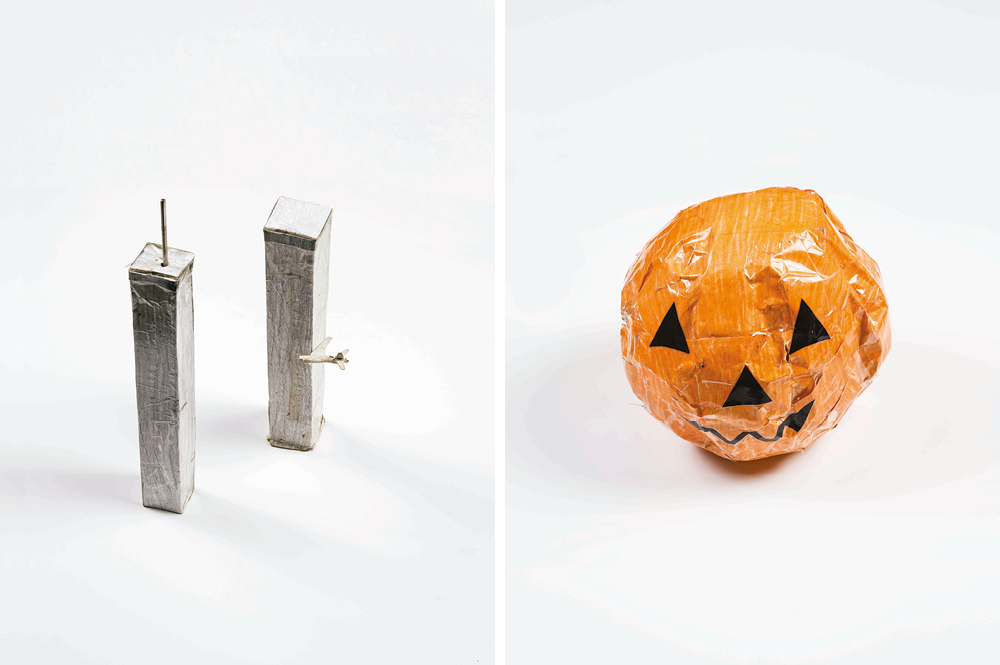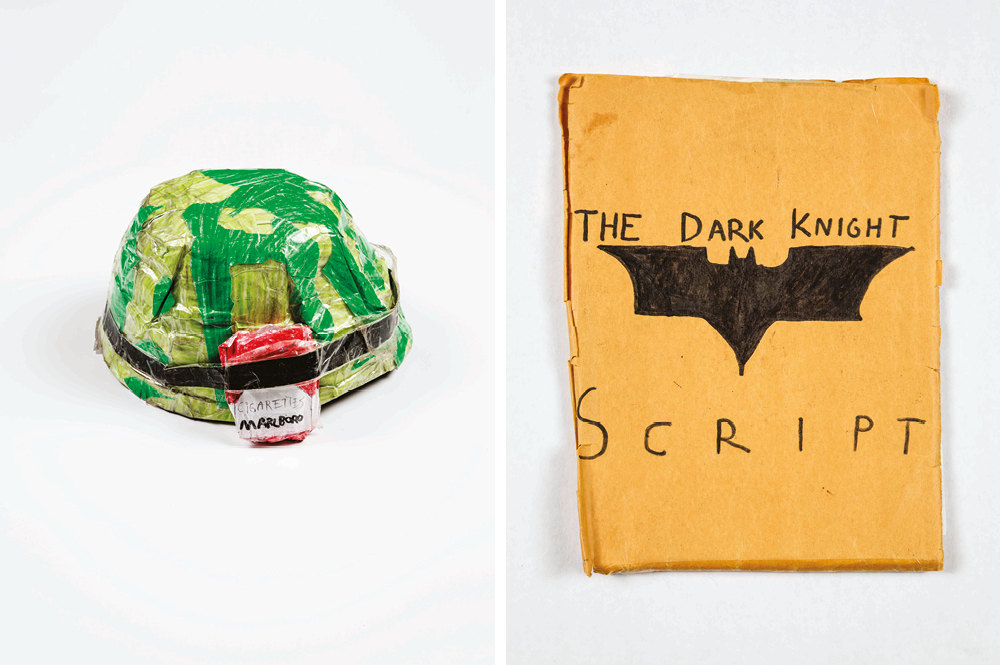 You break the ice by asking someone what their favourite movie is. Crystal was one of the people who loved movies for what they actually are. It's hard to find that type of person around, especially in New York. Sometimes when you're hanging in the Soho area or Upper West Side, or Union Square, no one really cares that much for why they love their favourite film. They just love it for the commercial idea, or an idea the media created, not for what the movie actually represents.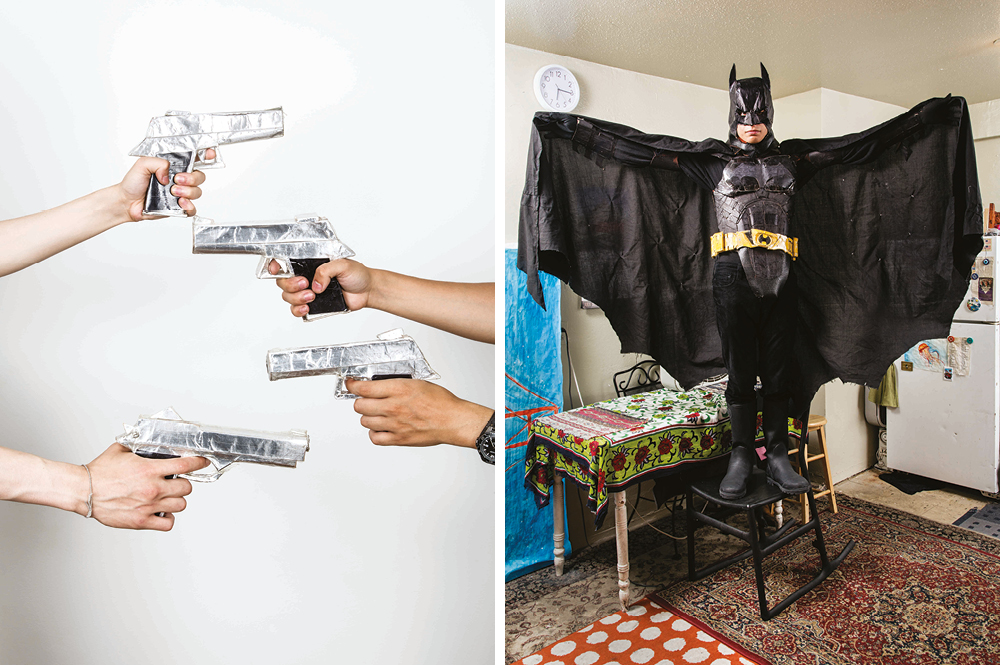 The documentary has opened a lot more doors for us in the filmmaking world. We're starting our own production company, Wolfpack Pictures, where we can collaborate with other companies, other artists. We can come up with our own projects, such as music videos, feature films, short films, performance or dancing pieces. We shot a narrative original short film with Vice.
The more art you put in this giant art form project, the more you feel like it's yours. It's not other people doing everything for you. I believe an artist should stay true to their vision and true to themselves.
See this article in print as well as 240 pages of great content in the latest issue of PORT, out now. Buy or subscribe here.
Photography: Stefan Ruiz
Words: Mukunda Angulo and Kyle Chayka
Special thanks: Field Projects