An artist hidden amongst artists – one of Scotland's most prolific yet lesser known filmmakers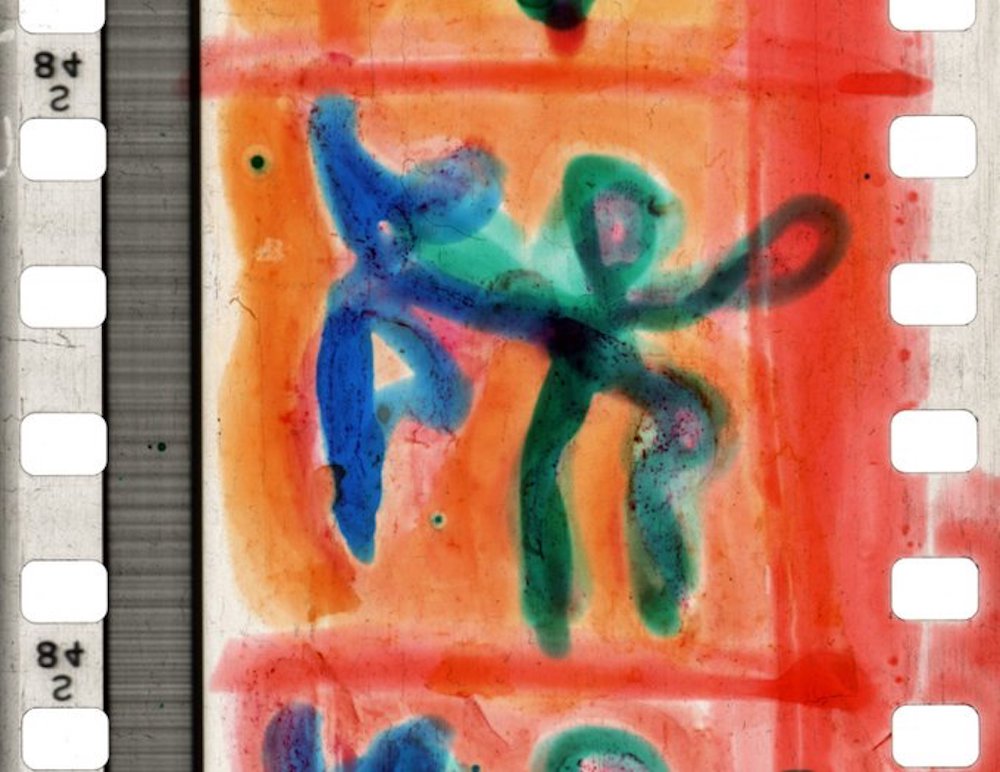 In the pubs of Edinburgh's Rose Street during the mid 20th century met an artistic collective, on the fringes of them Margaret Tait, who though Orkney born, went to school and studied medicine in Edinburgh. Unlike famed "Rose Street Poets" Hugh MacDiarmid, George Mackay Brown and Norman McCaig, with whom she would regularly socialise, Tait primarily expressed herself through the medium of film. Her prolific works have been somewhat overshadowed by the success of these friends, with Scotland much more embracing of its literary culture than its then fledgeling film world, a stance which kept Tait respected, but under the radar until her death in 1999. 
Recently featured in Mark Cousins' "Women Make Film", Tait is long due a reappraisal. At her most innovative she made films inspired by French cinéma pur where she painted directly onto unexposed film, and at her most conventional she was the first Scottish woman to direct a feature film, which she did in 1992 at the age of 74. Between the two she rested comfortably in her own space where she worked for decades. A very self-sufficient filmmaker, she only worked on her own terms or with freedom under someone else's patronage. As such, her films were always modestly produced but very personal.
After serving as a WWII medic in Southern Asia – an incredible footnote in her early life – then briefly as a doctor across Britain, she moved to Rome in 1950 to study film at the Centro Sperimentale di Cinematografia. Two years later she returned to Scotland where she would effectively spend the rest of her life. From a base in her beloved Rose Street she operated Ancona Films and began to produce her own works, quickly becoming part of the artistic lifeblood of the city. Her films were predominantly short and experimental, but made only when she could secure funding, working intermittently as a doctor between times. Despite these financial hurdles she produced over 30 films between 1950 and 1998.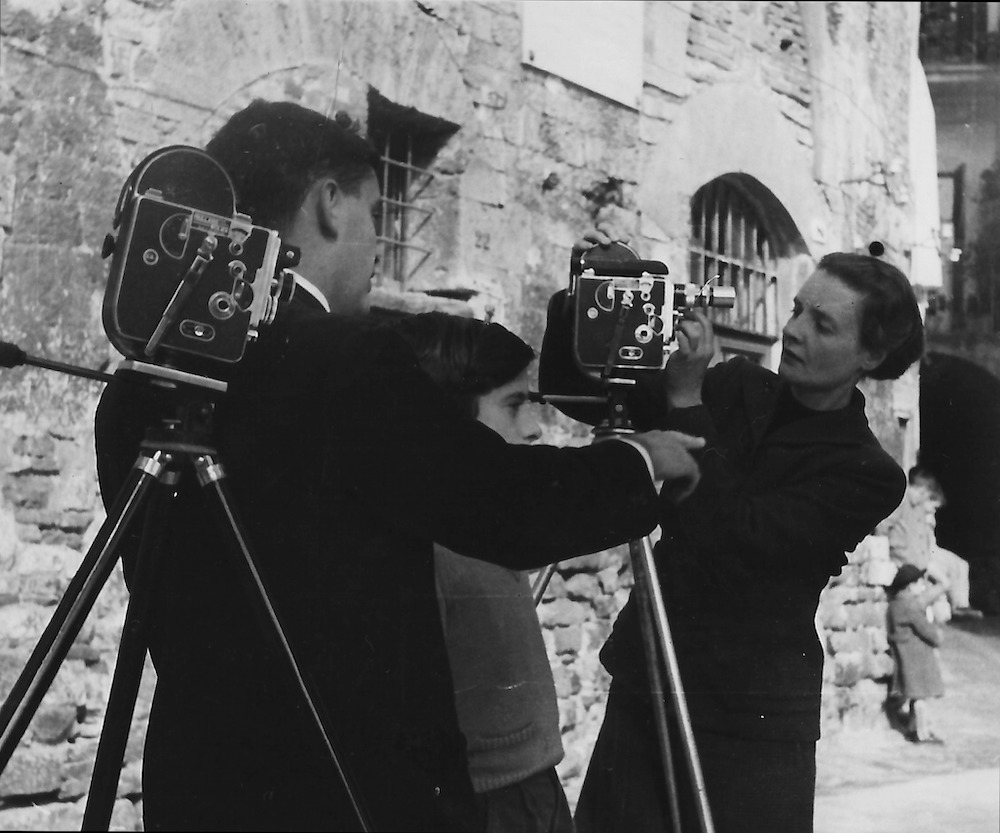 The earliest films from her student days in Rome were tripod mounted, black and white jaunts that could neatly be used nowadays as archive or stock footage, but her free-flowing style quickly developed. A majority of her films are often erroneously described as documentaries, which is not quite correct – at least not by her own definition. She described herself as a "film poet", a title which bluntly denotes the two worlds to which she devoted herself. She had a documentarian's eye for film, but with her handwritten title cards, fictional edges to her stories, gift with the Scots language and personal narrations, it is difficult to argue she did not make a genre of film that was unique to her.
She often chose friends and family as subjects, perhaps most famously Hugh MacDiarmid, whom she filmed reciting and enacting scenes from his poetry. But she also had him boyishly walking along walls, balancing tight-rope style on kerbs and throwing stones into a burn – all while in his seventies. According to director of the Edinburgh Film Festival Murray Grigor, more depth and personality could be found in Tait's 9 minute portrait than any half hour news interview ever offered. This very intimate style of filmmaking was her great strength. A lack of pretension that allowed her to be completely with her subjects and free to go wherever the film naturally took itself.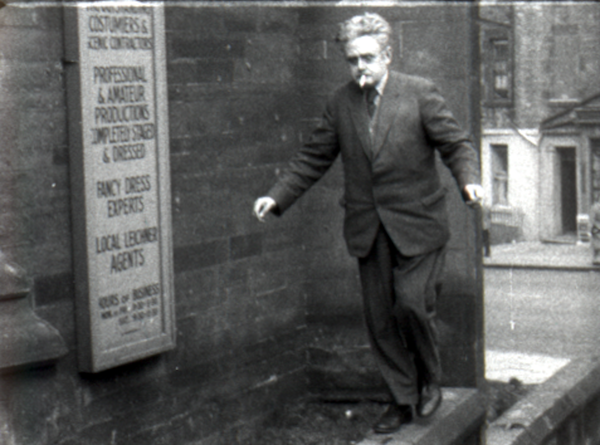 Other distinctive works include a trio of "Calypso", "Painted Eightsome" and "John McFadyen". These formed the more abstract side to her career, a scribbly frame by frame style inspired by the early works of Norman McLaren which later blazed the trail for even more experimental animation. Delivered in bright colours these short films required creativity and great patience to make, spanning 15 years of production, but still maintained an accessible and humorous edge upon delivery. Referring to films such as these when writing in 1975, Malcolm Le Grice (of the London Filmmakers Co-op) said Tait "must be considered the only genuinely independent experimental mind to precede the current movement". The London Filmmakers Co-op were an obscure outpost of solidarity for Tait and when possible showed her films, where they discreetly reached the European continent and were celebrated by the likes of German film theorist Ute Aurand – a woman with whom Tait had much in common artistically and would eventually work with.
A bulk of her later work was centred around Orkney and she did much to document the contemporary way of life there, specifically in her series "Aspects of Kirkwall". In one segment "The Ba'', an hour long chapter about the game best described as next-goal-wins football in Kirkwall town centre, she proudly showcased one of the more unusual aspects of her home to the world. But the great shame of films like these and her career as a whole is how little she was celebrated for these efforts at the time, particularly as these snapshots have only grown more precious as time has passed and the historical record has become diluted. Though she was aware of this fact and lamented it, she did not dwell on it, nor did it stop her from continuing to make her art.
Naturally poetry was a huge part of Tait's life too, not only as the literal sound and rhythm to her films but also in the written word. As her approach to filmmaking was far from the traditional profit-making model, so was her poetry similarly driven. Concentrated over a few years, she published several poetry books and short stories for both children and adults, but her writing was largely ignored within the canon of Scots poets until quite recently; a 2003 publication "Modern Scottish Women Poets" has no mention of her at all. This could be for many reasons. Limited access to her work for starters, Tait's own modesty and lack of interest in fame certainly played its own role, but it is also likely that the general indifference of the Scottish art scene to her efforts was a barrier to reaching greater praise while still alive.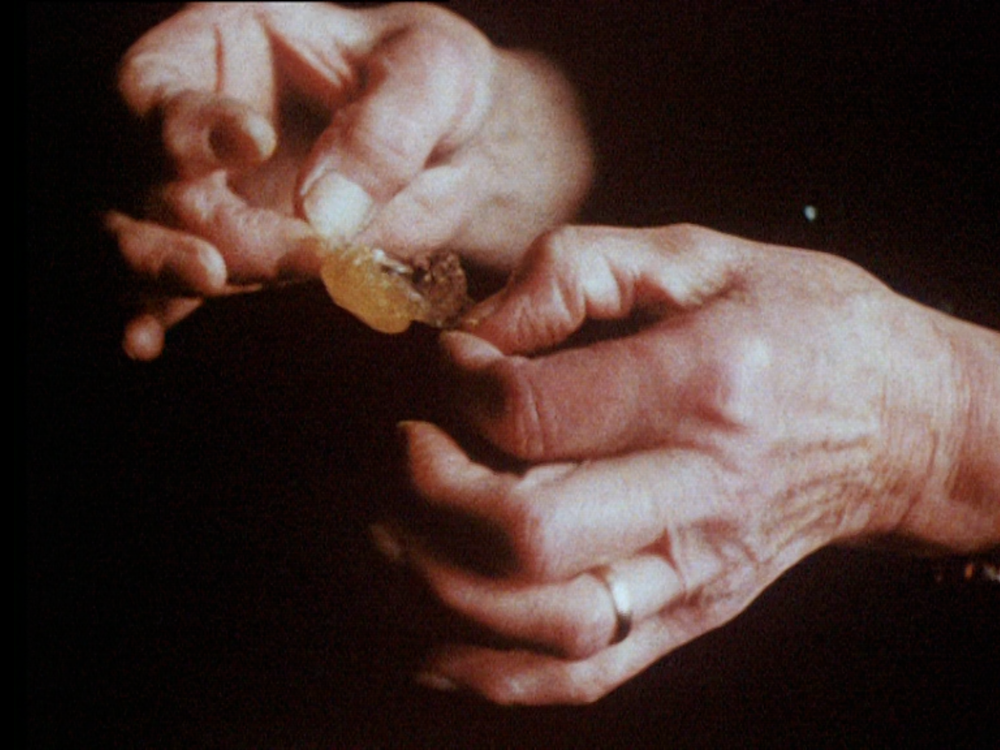 Her influence on modern film is an interesting one, as it was only after her passing and in this revisionist age that her works and name have been substantially brought to the fore. Peter Todd and the BFI in particular have been champions of her works, as her one feature film, "Blue Black Permanent" originally made for the BFI has recently been remastered and released for blu-ray. The "Margaret Tait 100", a broad, yearlong celebration commemorating the centenary of her birth took place in 2018 and featured not only her works, but essays, poems, photography, films and talks given in response to her works, kickstarting a movement that is slowly but surely growing.
Since 2009 LUX Scotland, in partnership with Glasgow Film and with support from Screen Scotland, has also given out the "Margaret Tait Award", a fund celebrating artists working in Scotland with a significant but similarly distinct body of work. This March it has just been awarded to Andrew Black for his proposed project "The Besom", named after a 19th century inn, a project which "will explore various social and industrial pasts which now haunt the surroundings of this now-derelict building". It is through ventures such as these that it can curiously be said that Tait's legacy and influence on filmmaking is probably greater now than it ever was.
A wealth of Tait's films are available to view online free of charge through the National Library of Scotland's "Moving Image Archive", and "Personae", a collection of her diaries and unfinished writings has recently been published by Lux Scotland. 
For more information on Tait, visit margarettait100.com & lux.org.uk/artist/margaret-tait