Chiwetel Ejiofor takes PORT back in time: via clubbing in Brixton and the stage performances that absorbed him through his formative years, to his parents' and grandparents' experiences in Nigeria. The ever ascending actor talks to Nicholas Blincoe about the historical influences that inform his latest roles and considers just how deep they go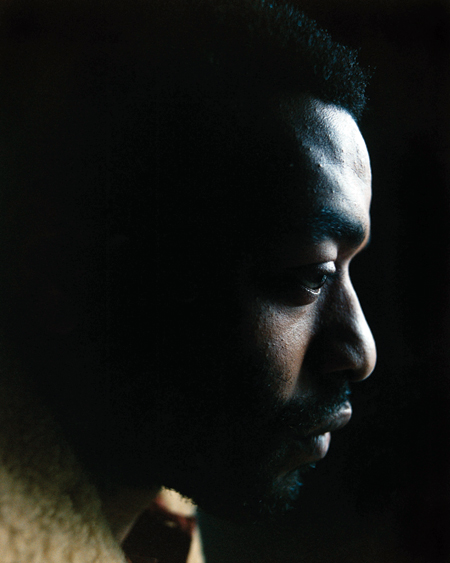 The first thing I do, when I open my mouth, is put my foot in it. I congratulate Chiwetel Ejiofor on his new film, Seven Years a Slave. He thanks me with a dry correction: "But it is 12 years." I have lost five years and the possibility that I mashed the titles Seven Years in Tibet and 12 Years a Slave is too embarrassing to confess. Chiwetel is bemused rather than offended. He has a gentle way about him, despite his physical presence. Though he is six foot, he has the compact grace of a classic welterweight like Sugar Ray Robinson – as David Mamet surely saw when he cast Chiwetel in his martial arts thriller Redbelt. The sense of lithe toughness is accentuated by Chiwetel's broad shoulders and V-shaped torso that create the impression he is leaning towards you, even when he is not. The illusion is re-enforced by his face, which also widens towards the top. He has a broad forehead, marked by a scar that he received as an 11-year-old in the car crash that killed his father, Arinze Ejiofor. His large eyes can seem doleful, sensual or penetrating: sometimes all three at once.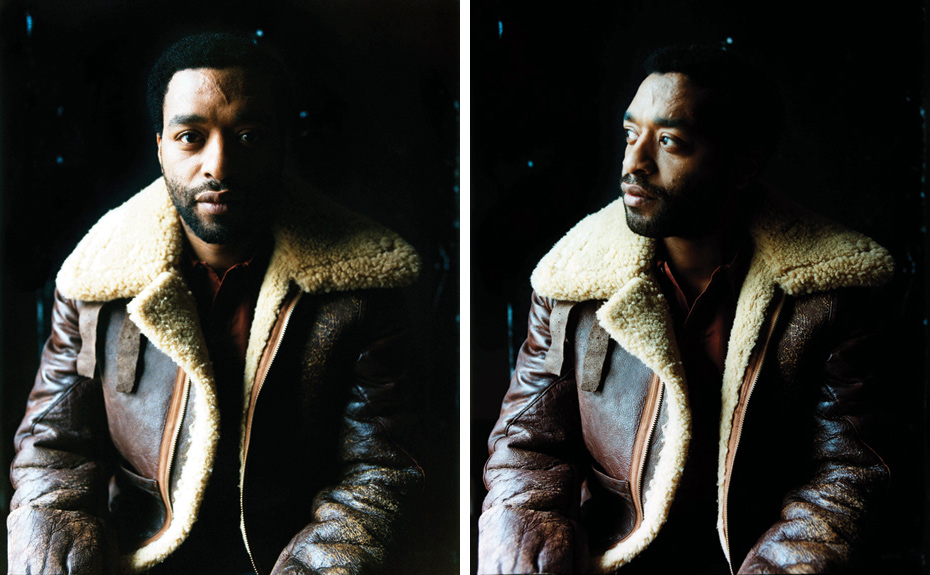 In 12 Years a Slave, Chiwetel plays Solomon Northup, a family man in Saratoga, New York, who is struggling to replicate the comfortable life of his white neighbours. Northup's mistake is to accept work as a fiddle player in Washington DC. It is 1841 and DC is a city where slavery is still legal. Indeed, DC had a thriving slave market until just nine months before the Declaration of Emancipation. The film is based on a true story, and Northup is drugged, kidnapped, and sold down the Mississippi to Louisiana. The scenes in Saratoga and DC have the sheen of a quality costume drama, but this period glow shatters as the setting changes to the stark flat Louisiana wetlands.
Chiwetel says, "We filmed on location around the Red River. Not in the exact place Solomon was a slave, but the plantation is still there and you can see the slave shack he lived in." Northup's deeds of ownership are passed between two different planters in the region: the second a vicious and disturbed man named Edwin Epps, played by Michael Fassbender. "They still say in those regions, if you're behaving badly you are behaving like an Epps, and that comes from the man Fassbender plays," Chiwetel explains. "The memory of him came straight down through the ages. He's on a completely different level of brutality and insanity."
12 Years a Slave is the third feature from Steve McQueen, a celebrated Turner Prize-winning artist before he turned to feature films. His style is to bypass drama by persuading us that we are seeing the thing in itself, up there on the screen. The film pivots and burns, as it becomes the story of a group of slaves in the hands of the violent Epps, a man in a disastrously unhappy marriage, teetering on bankruptcy and alcoholism. Epps works out his failed ambition and sexual frustration in the most brutal ways upon Patsey, a young slave played by Lupita Nyong'o. In these scenes, Chiwetel's character is an observer. Through his eyes, we see that slavery is a relationship, no matter that only one side has any say in the affair. The shame and the sense of complicity, real and illusory, that this relationship created still poisons American life 150 years after slavery's abolition. Solomon Northup takes this poison back with him to Saratoga after his escape. Once free, he returns home to hold a newborn grandchild. Yet alongside his joy at knowing that life will continue, there is the survivor's guilt that will prevent him ever truly enjoying it.
Chiwetel was born in London's East End and educated at the famous Dulwich College. Both his parents, however, were born in Nigeria, part of the country's Igbo community. Slavery is an issue for the Igbos, but in a removed or dislocated way. Chiwetel says, "My grandfather was an accountant in a mining corporation in northern Nigeria. He was incredibly middleclass. That's a very different experience to someone whose grandparents are coming out of deeply racist experiences in the West Indies or the United States." However, many American slaves were Igbo; indeed, after 1750, the majority of slaves in Jamaica, the West Indies and Virginia were Igbo. And so, he says, "I am aware that I'm intimately connected, almost in my DNA, with the people taken out of the Bight of Benin and Calabar."
Chiwetel tells me about a visit to the slave museum in the Nigerian port city of Calabar. "That could have been me on the boat," he says. I nod, but take it as a throwaway comment. We all say, 'That could have been me', when a bus crashes, say, or a bomb explodes, don't we? So I am caught by surprise when I watch a video tour of the museum. The camera pans across a wooden boat whose side has been cut away to reveal layers of decks inside the hull. Mannequins are arranged on these decks, head to toe, in the manner of the famous diagrams of the ships that plied the Atlantic slave routes. However, this boat is far smaller and the decks are so close together that there is only a few inches between the noses of the mannequins and the deck above. It is with a start that I realise this is a riverboat, rather than an ocean-going vessel. As a curator explains on the film, the Igbo slaves were captured up river in the interior and shipped down to the slave market in Calabar, an independent city-state of the Efik community, to be sold to English, American and Latin American slavers. "After a while, you start working out what happened to the Igbos," Chiwetel says. "I remember I had that moment of realisation that I was a minority in a minority and thought: Jesus, how deep does it go?"
When Nigeria gained its independence in 1960, there was a decision to maintain the borders of the old British colony. Nigeria has a population of 60 million people in 300 different communities. The Efik of Calabar, for instance, are around a million strong, speaking a language that is part of the larger Ibibio family. The three largest Nigerian communities, however, are the Igbo, the Yoruba and the Hausa-Fulani, each forming a large majority in their traditional areas, known as the Eastern, Western and Northern Regions, respectively. The new multiethnic state of Nigeria suffered a coup in the mid-60s, followed by a counter-coup that led to riots and violent instability. The worst of the violence were the massacres in the Northern Region in 1966, which targeted the Igbo professionals who had settled among the Hausa-Fulani as internal economic migrants. Chiwetel's grandfather sent his wife and six children home to the east. "My grandfather was working as a very high-level executive, so there was a sense of him being protected. It was only when he was explicitly threatened that he also moved. The police paid a visit, ostensibly looking for guns or weapons, and they searched everywhere without finding anything, of course. Then he got a message from someone who was working inside the telegram office that an order had been sent out to get him. That's when he left. This happened just before the outbreak of the war."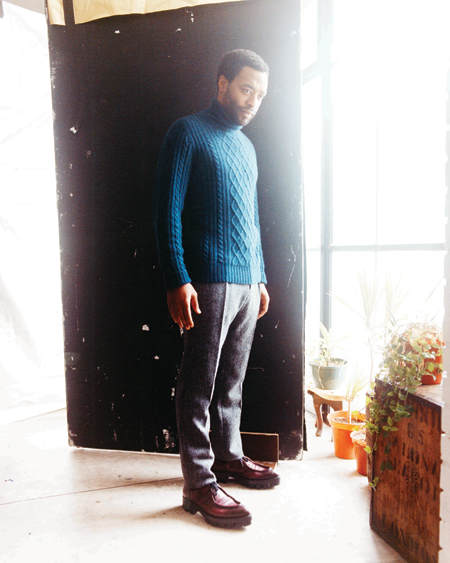 Chiwetel's mother was a refugee twice over, first as her family fled the north and then, once the war started, as part of the larger wave of civilians escaping the fighting. The Civil War began in 1967. Chiwetel says, "There were pogroms in the north, the Igbos were being killed, and they decided to create an independent state of Biafra. In that state, oil was found, so the Nigerians decided they were going to reincorporate the state. The Igbos chose to resist, believing the war would be over in 14 days, and it took three years to eventually get rid of the Igbos, the problem being, in that time, 3 million people died."
As the war turned to stalemate, the Nigerian government blockaded Biafra, preventing international aid from reaching the civilians. The first images of starving African children with swollen stomachs date from the war. Those are Igbo children. Chiwetel says, "I spoke to my grandparents before my grandfather died. They both said my mother, who was 14 when war broke out, was very important to how the family survived." 14-year-old Obiajulu was the oldest child. "My grandmother found it very difficult. Then my uncle Arthur died, which was crushing." Arthur was five years old. "He died following a very severe asthma attack. There was no access to medicine." His grandfather then fell ill. "So it was my mother who made sure everything was organised as they were travelling, moving from place to place, to keep the family on a path."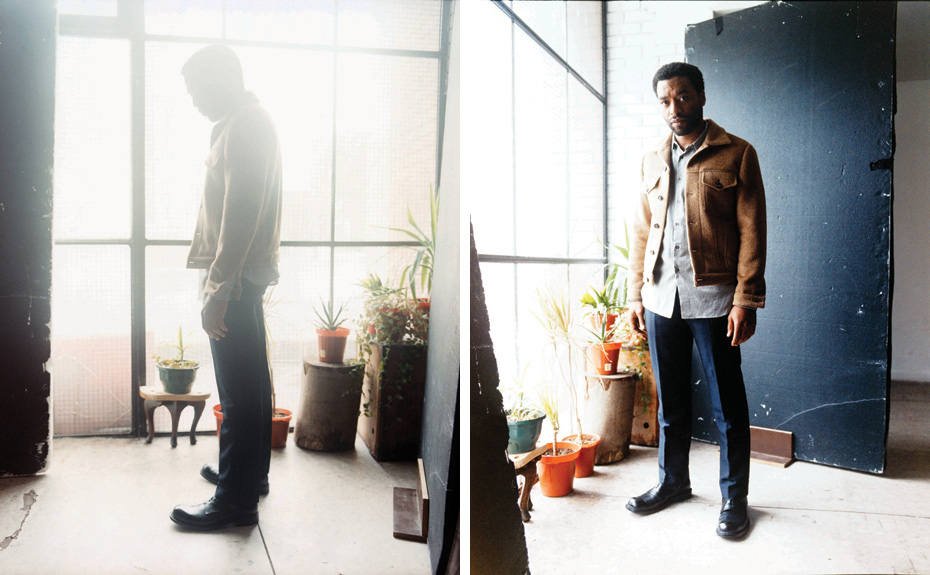 Just prior to filming 12 Years A Slave, Chiwetel completed a film set during the war, Half of a Yellow Sun, which takes its title from the flag of the Igbos' Biafra Republic. He says, "We filmed in Nigeria and when it was finished I got on a plane from Nigeria to New Orleans. They were extraordinary films to do back-to-back." The film is adapted by its director, Biyi Bandele, from the Orange Prize-winning novel by Chimamanda Ngozi Adichie. Thandie Newton plays Olanna, a privileged young Igbo woman who falls in love with Chiwetel's character, Odenigbo, a passionate supporter of Biafra.
Playing an Igbo of the war generation brings up comparisons with Chiwetel's father, Arinze, who became famous after the war as a singer. "This was a generation that spoke intensely about politics and Africa," he says. But there are important differences between Odenigbo and Arinze. "Odenigbo doesn't care for music. He's too cerebral for that. The fact he's dissociated from that relationship with music says something about his character." Even before the war, Arinze's talents were recognised. "It was cultural stuff. He was quite a renowned Atilogwu dancer in his youth." Atilogwu is an intense, acrobatic dance that, to my eyes at least, resembles the Jamaican butterfly dance, inspiration for America's twerking craze. Chiwetel's parents were younger than the characters in the film, 15 and 18 when the war broke out. Nor did Arinze join the Biafran army. "My father was a musician, he wasn't involved in the fighting. Though his family were." Arinze's brothers were part of the security forces of the wartime Biafran head of state, General Ojukwu.The war ended in 1970. Chiwetel's parents were married and soon moved to Paris before opting to continue their education in London. Arinze became a doctor, Obiajulu a pharmacist, and they had four children. The oldest is Obi, who runs the fashion distribution company Self Service, agents for young designers from America and Australia. Chiwetel was born in 1977. He has two younger sisters, Zain, a business journalist for CNN and Kandi, a doctor. Throughout their childhood, they continued to visit Nigeria where Arinze's popularity was growing. He recorded four albums between 1970 and the early 80s. Chiwetel says, "My father had a band and my mother and grandmother, his mother, were responsible for the backing vocals. It was like Highlife, you know." Highlife is a genre of West African music that incorporates elements of Caribbean music, as well as American jazz. "He sang in Igbo quite a lot and became famous but never really crossed over. But that era, the jazz-funk and the Afrobeat, going all the way up to Fela Kuti – my father was part of that. Though his work was a lot simpler in terms of arrangements than Fela Kuti, who was off the charts."
Growing up as the son of a famous performer inflected Chiwetel's view of the world. "The first cinema I remember was in Ilford. There were queues around the block for Eddie Murphy's Golden Child. People were there in flocks. So there was always room in my head for…" he searches for the right phrase then laughs at his own solution "…the marketability of race, I suppose. Because the East End, when I was growing up, was majority white. Even Green Market, which isn't like that at all now. The West Ham football supporters represented the community. So it made a big impression to know that, down there, they were really excited by a black performer."
Arinze was returning from a wedding party in Nigeria in the summer of 1988 when his car hit a truck. He was killed and Chiwetel was left in a coma. The injuries were severe. Back in England, the family had moved from the East End to West Norwood on the borders of London's leafy Dulwich. Chiwetel had already taken the exams and won a place at Dulwich College, the old school of P G Wodehouse and Raymond Chandler. "And Bob Monkhouse," Chiwetel says, recalling the comedian whose most cherished joke runs, 'Everyone laughed when I said I wanted to be a comedian. They aren't laughing now.' After the crash and following his lengthy recovery, Chiwetel did not start at Dulwich until he was 13. Once there, he immersed himself in acting. "It was just a very good school to go, with a really great drama department. It never felt like some odd juxtaposition of race and class, if that's what you meant?" I had been angling towards this subject with a long and garbled question. Chiwetel shakes his head. "It had a lot of racial diversity. You never felt isolated or different because you weren't. You're in South London after all, so you are never too far from 'Sarf London' life." He laughs as he slips into the accent. "My West End was Brixton. The Bug Bar. The Fridge. The Ritzy, which was becoming a great cinema. Brixton is the first port of call when you're coming out of West Norwood on the number 2 bus, and it was an exciting place, this incredible melting pot of people and ideas."
From school plays he graduated to the National Youth Theatre at 15. He appeared in his first film at 18. The following year, he appeared in Steven Spielberg's Amistad. "It was a relatively small part and the whole thing was so surreal. I was in Hollywood at 19 and none of it made sense." Theatre remained his focus until he made Dirty Pretty Things a noir thriller directed by Stephen Frears. Chiwetel plays Okwe, a Nigerian doctor, which inevitably evokes more comparisons with Arinze. Chiwetel feels the parallels only go so far. Okwe is a more secretive and closed character than the Arinze of Chiwetel's memory: "My father was able to access all the reaches of his mind, you know, and display them and be present, while Okwe is very hidden."
The language Chiwetel uses when he talks of his father is the language of the theatre. And why not? Arinze was also a performer, after all. Later, Chiwetel tells me the secret of acting: "Don't stand in your own way. Don't over think it. Try and attack a part with conviction and truth." He might as well say: be like Arinze, always open, always on display, a natural showman.
Chiwetel prefers work that offers the greatest creative freedom. "The director has got to create an environment where people can work. That can be very studied and careful. Or it can be very open and expansive and allow people to run with their imaginations." There is no doubt which of these Chiwetel prefers. "I was thinking of Joss Whedon. When he works, it's a very light and creative set experience. He pulls out performances from a benevolence of spirit… That's how Joss operates, with this real generosity."
This love of freedom extends to his private life. Chiwetel is a keen sailor. "I get a great sense of uplift on the water." The boats are 32 or 36-footers. "I started by sailing Lasers and the boats have got bigger. You only need two people on a 36-foot yacht. Three takes the pressure, but all you need is a couple of friends and a few tins. Being out in the elements, the purity of it is just so true. Even when it's rough, you have that sense of being in contact with something else. I find that 'something else' on the ocean – it's a special place." He mentions a book by the French yachtsmen Bernard Moitessier, The Long Way, which is loved by everyone who adores the sea. Moitessier took part in the first solo, round the world race but when victory was in his grasp, he abandoned the race and set off around the world again, without touching land. I suspect that Moitessier and Chiwetel share an approach to life. Chiwetel hopes to live life as though it is an ever-flowing present. The problem with approaching life like this, however, is that some moments gain meaning because they represent a break in the flow.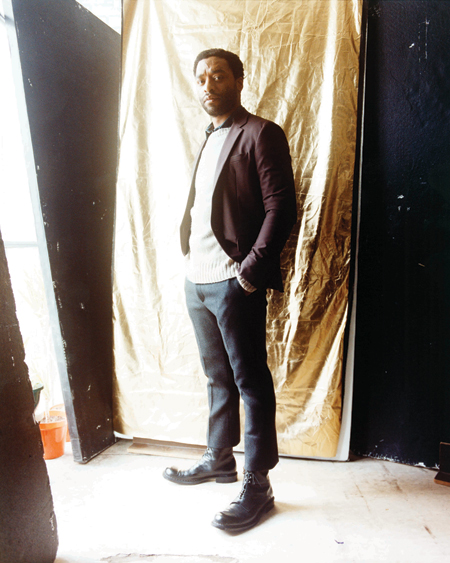 At the end of 12 Years a Slave, Solomon has returned home, wracked with guilt at abandoning the other slaves, yet given an infant grandchild to hold. Throughout his ordeal, Solomon has kept a measure of dignity. We want him to surge forward and embrace freedom, yet at this moment, he is surely defeated. Time is broken, and Solomon is broken too.
I ask Chiwetel what it means to be part of a defeated nation. After all, Biafra fell. The Igbos lost the war. Chiwetel flatly rejects this interpretation. "The end of the war was just the end of the war. The final verdict was 'No Victor, No Vanquished'. There is no shame. The Igbos felt they had represented themselves well and the depths of their resistance was a surprise to the world. There is no sense that we were defeated by the Nigerians. I was certainly never taught that."[/one_half]Chiwetel has an almost magical presence on screen. He might be found melting into the background, yet suddenly turn and become the centre of attention. Maybe it is his broad shoulders and face, the illusion that he is always leaning forwards. Yet there is also more to it: his gentleness is never a sign of passivity. In role after role, he embodies that final verdict on the civil war: No Victor, No Vanquished. Perhaps he gets this presence from his father, but this invincibility might come from somewhere else. After the death of his father, Chiwetel's mother was alone in London. "The older I get, the more I think it was an impossible task," he admits. "I can't imagine how she raised four children on her own. As my grandmother said, my mother was incredible in the war. I've never been in a war, but I think some characters are born of conflict."
Photography Gareth McConnell
Styling David St John-James