Using fabrics and colours to create a luscious soundscape for an extraordinary film. From 2020's issue 26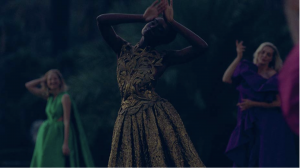 Ryuichi Sakamoto talks with a quiet demeanour. He listens intently. With a career stretching over 40 years, the Japanese composer has worked with countless musicians and artists, from Arto Lindsay to David Bowie. He has collaborated with performance artists and film-makers, and has played Stockhausen, bossa nova and synth pop in an enviable discography that oscillates between the erudite and the popular.
His most recent work is the soundtrack for The Staggering Girl, a feature film directed by Luca Guadagnino, director of Call Me by Your Name and Suspiria. The Staggering Girl is a Valentino production, drawing from Valentino's haute couture creations by Pierpaolo Piccioli. The 37-minute feature tells the story of Francesca, an Italian-American writer (Julianne Moore) who lives in New York and must return to Rome to visit her ageing mother. The film's narrative plays with the intersection of memory and identity, in abstract, non-linear ways. Debuting at the 2019 Cannes Film Festival, it boasts an impressive cast which also includes Mia Goth, KiKi Layne, Kyle MacLachlan, Marthe Keller and Alba Rohrwacher.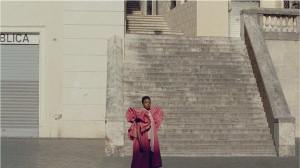 When developing the concept for the soundtrack, Sakamoto requested Valentino to supply him with the fabrics of the clothes used in the filming: "I recorded the fabrics, literally touching them soft and hard, experiencing the vibrations, recording those fabric sounds. I always try to experience something different, and this approach was something I hadn't done in the past; it's quite new to me." Sakamoto talks about medium, and how transposing the visual element is essential: "When making soundtracks, you cannot implement the methods and theory of music into films, so I always feel I have to translate." This translation, he adds, is one that requires a channelling element, through which sometimes the most unusual connections appear.
Thinking about what drives him, he explains, "My only influence is my past." This appears to be the focal point in Sakamoto's creative process: recycling the past to forge a new present.